Butternut Spinach Multi-Grain Medley – roasted butternut squash, sautéed spinach and onion, and pomegranate arils tossed with Minute® Multi-Grain Medley Rice make this colorful Fall side dish perfect for your holiday table.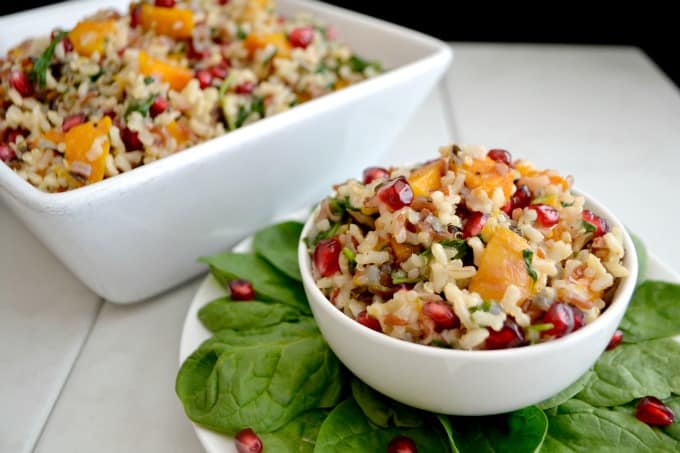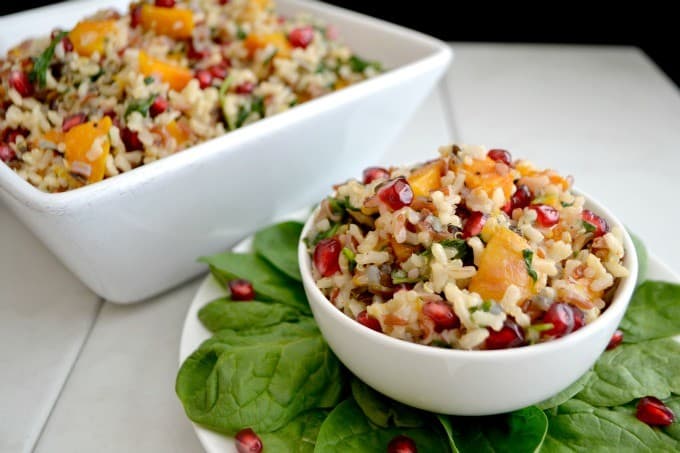 Are you planning your holiday menus?
I love going to the grocery stores during the holidays because I love to see all of the baking, spice and cooking displays. It makes me so excited and motivated to create!
I know that during the holiday's families spend A LOT of time together in the kitchen, and while it's wonderful to be together in the kitchen, you want to make sure there's time to do other things with your family.
SAVE THIS SPINACH MEDLEY TO YOUR FAVORITE PINTEREST BOARD!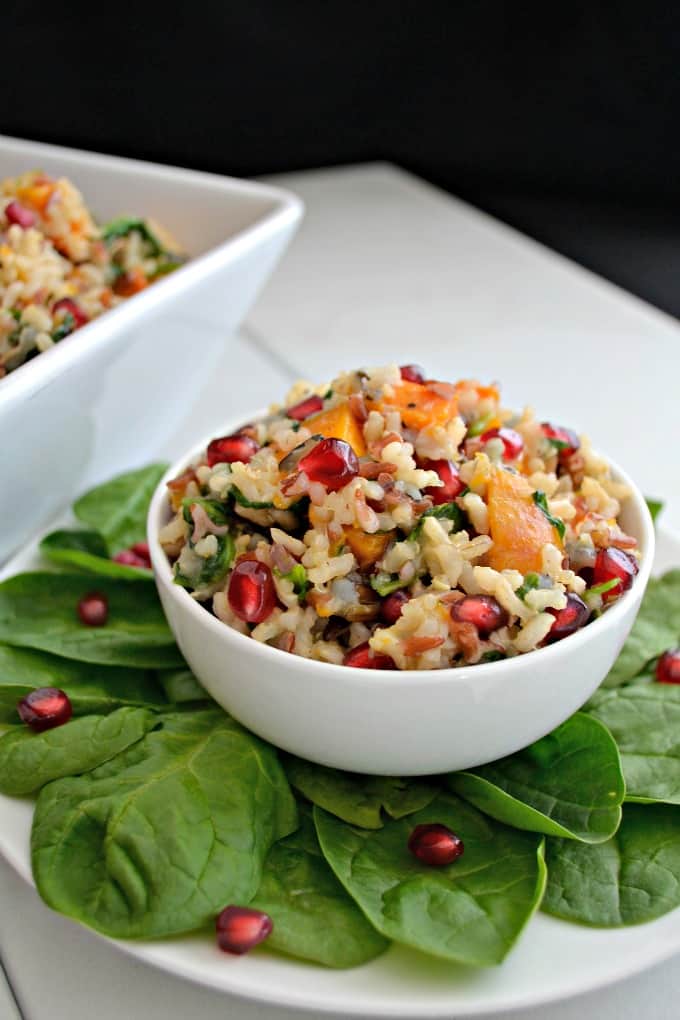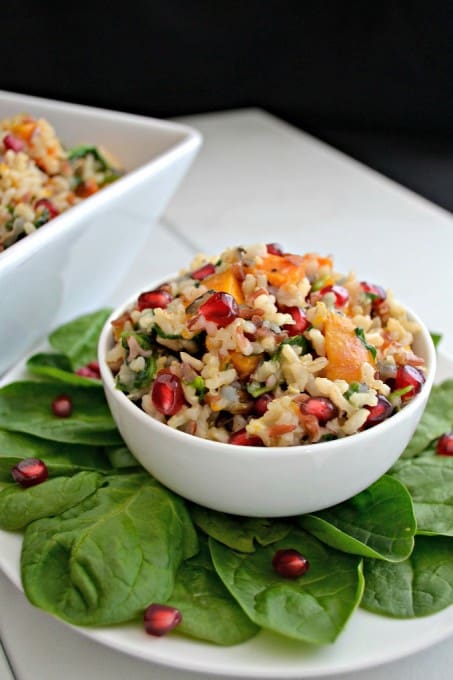 Maybe you'll all be running that Turkey Trot, playing a game of charades or sitting around the table catching up with those you haven't seen in a while. Time spent with family and friends throughout the year is important, but over the holidays, it's extra-special.
So I'm sure, like me, you don't want to spend too much time preparing that delicious and memorable meal in the kitchen. You can have all the taste without a huge time commitment.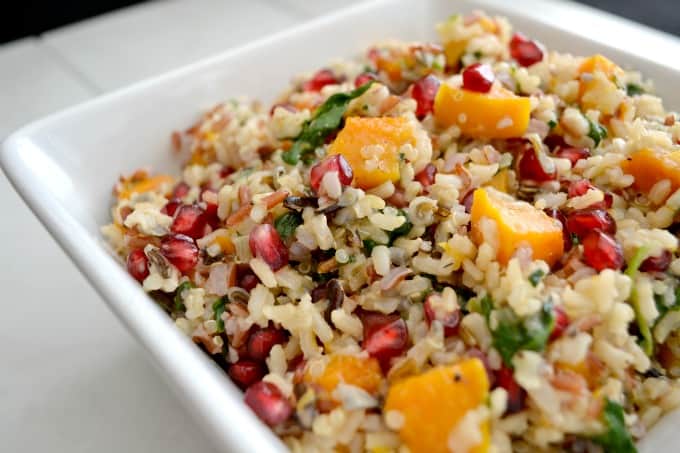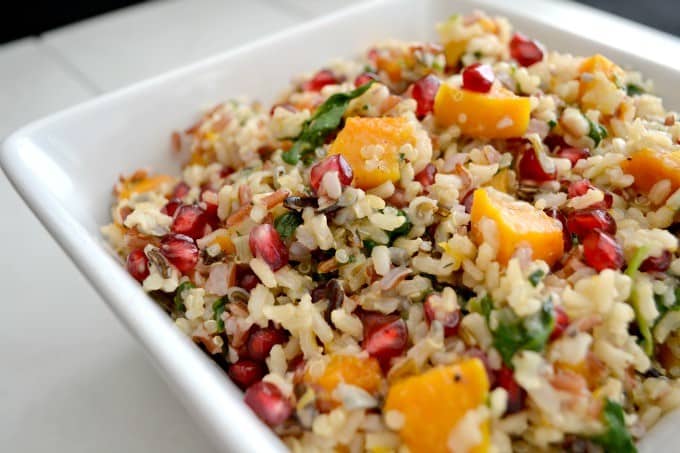 It was easy to put this side dish together and the flavors combined so nicely.
I've got a soft spot for roasted butternut squash every Fall, so I knew that it was one of the ingredients I had to incorporate. Sautéed spinach makes an appearance at least twice a week in our house, so that was another given and those pomegranate arils, yeah.
You're definitely going to want to include those because they literally give you a burst of flavor in every bite. The key ingredient, and what tied it all together so nicely was the Minute® Multi-Grain Medley Rice.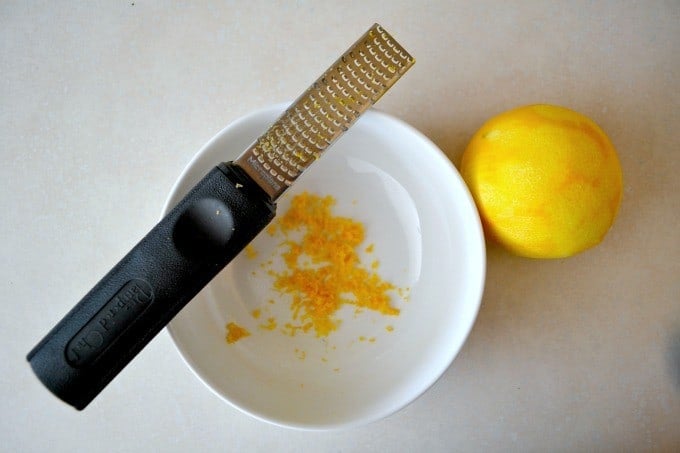 I chose to use the Minute® Multi-Grain Medley Rice over the Minute White or Brown Rice because having tried it before, I really liked the combination of flavors. I also like the different textures and it really did compliment the dish quite nicely.
The blend is gluten-free and the long grain brown rice, Thai red rice, wild rice, and quinoa are 100 % whole grains. It comes in handy pre-portioned bags and is ready in only 10 minutes. 10 minutes! You can either choose to cook it in water or broth, but I opted for the water.
Having this Minute® Multi-Grain Medley Rice in your pantry will not only make your holiday dinners come together easily, but it will also save you time and who doesn't love that? I know I don't want to be waiting 45 minutes for my rice to cook! I want to spend time with my family as I'm sure many of you do. We have priorities here, right?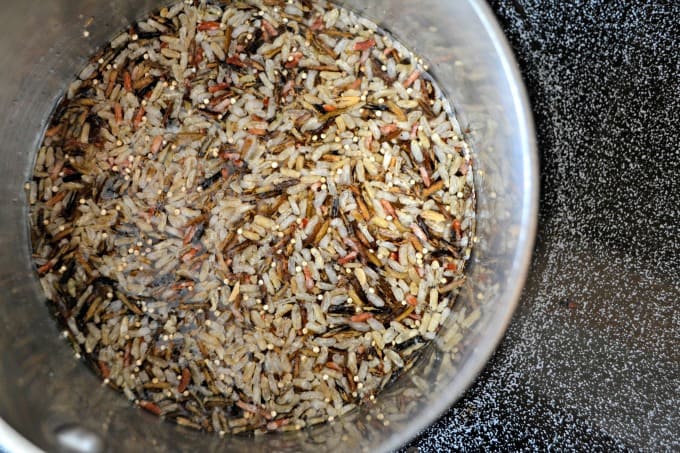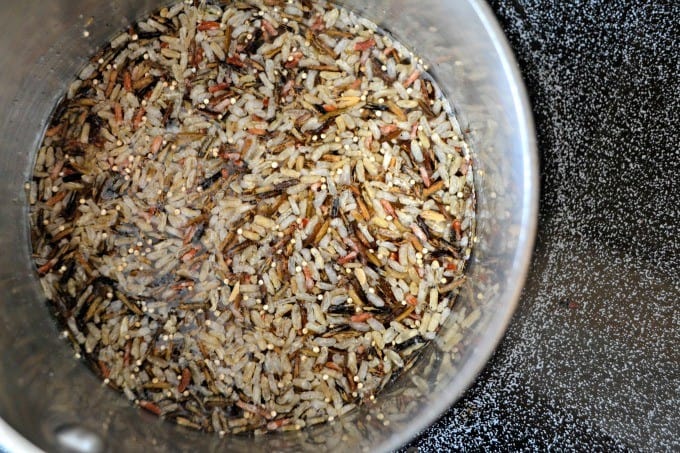 This side dish tasted good without it, but the orange vinaigrette with the fresh orange juice and zest was the perfect finishing touch. Every bite was a mouthful of flavor and that's what I want to be eating at my holiday meals – dishes with flavor, flavor, FLAVOR!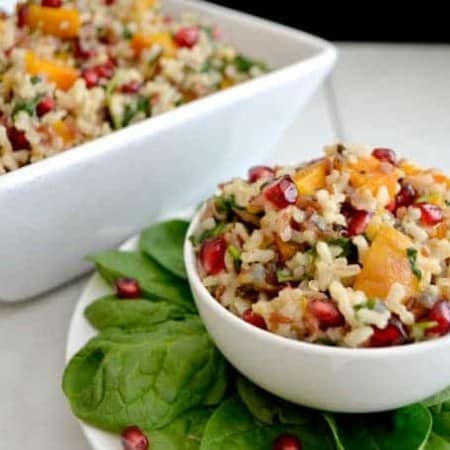 Butternut Spinach Multi-Grain Medley
Butternut Spinach Multi-Grain Medley - colorful Fall foods, Minute® Multi-Grain Medley Rice and an Orange Vinaigrette make up this delicious holiday side dish.
Ingredients
Roasted Butternut Squash
3 cups butternut squash chopped into 1/2-inch cubes
2 tablespoons olive oil
2 tablespoons pure maple syrup
½ teaspoon kosher salt
½ teaspoon nutmeg
¼ teaspoon ground black pepper
2 packages of the Minute® Multi-Grain Medley Rice
Orange Vinaigrette
1 ½ tablespoons honey more or less if needed. My orange was a bit on the tart side, so I opted for the 1 1/2 tablespoons.
1 tablespoon white balsamic vinegar
1 tablespoon olive oil
juice from 1/2 an orange it was a little under 1/3 cup
zest from 1/2 an orange
¼ teaspoons kosher salt
freshly ground black pepper to taste
Sautéed Spinach
2 teaspoons olive oil
2 cups chopped fresh spinach
2 tablespoons minced onion
3/4 cup pomegranate arils
Instructions
Roasted Butternut Squash
Preheat oven to 400 degrees F. and prepare a rimmed baking sheet by spraying it with cooking spray.

In a large bowl, whisk together the oil, maple syrup, salt, nutmeg, and pepper.

Add the diced butternut squash and toss to coat.

Pour onto the prepared baking sheet, leaving any excess liquid in the bowl, and bake for 15 minutes.

Loosen and toss the squash in the pan and return to oven to bake for an additional 10 minutes.
Minute® Multi-Grain Medley Rice
While squash is roasting, cook both packets of Minute® Multi-Grain Medley Rice in the required amount of water and without any oil.
Orange Vinaigrette
In a small bowl or measuring cup, whisk together the white balsamic vinegar, olive oil, orange juice and zest, honey and salt and pepper.
Sautéed Spinach
In a medium non-stick skillet over medium-high heat, place the 2 teaspoons of olive oil.

Once warmed, add the minced onion and cook for approximately 3 minutes until slightly soft.

Add chopped spinach and cook for 3 minutes until just wilted.
To Assemble
In a large bowl, place the roasted butternut squash, sautéed spinach, Minute® Multi-Grain Medley Rice and pomegranate arils. Whisk the Orange Vinaigrette again and pour it over the mixture. Gently toss everything to coat.
Did you make this recipe?
Share it with me on Instagram and make sure to follow me on Pinterest for more recipes.
Interested in other tasty dishes? If so, then you'll love these…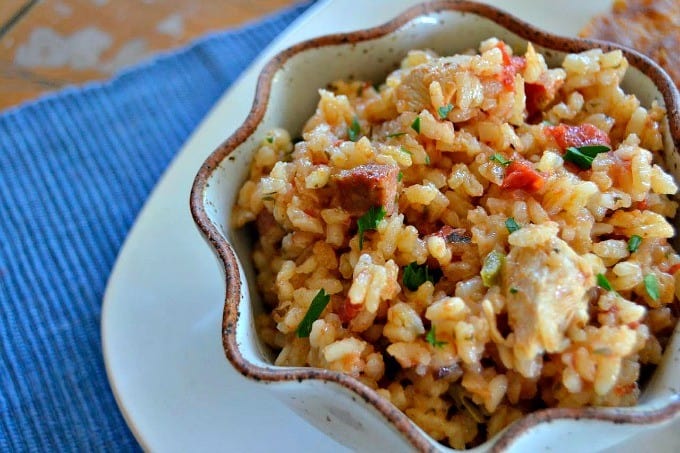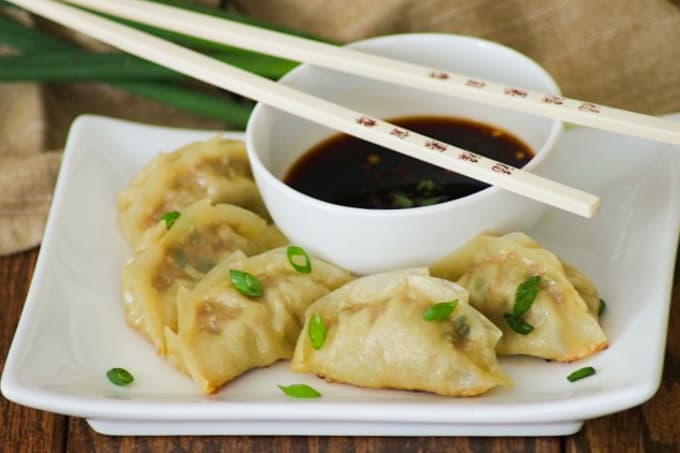 This is a sponsored conversation written by me on behalf of Taste of Home. The opinions and text are all mine.