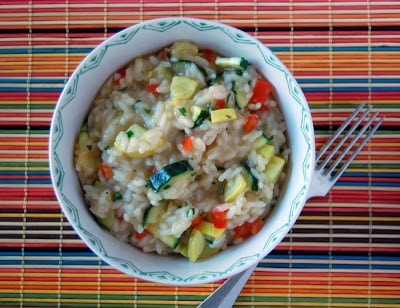 I really wanted a dinner without any meat because it seemed like we've been having it quite a bit. And sometimes it's good to change things up.
Don't cha think? And something with vegetables from the garden no less was definitely at the top of my list. Pasta wasn't an option because it seems like I'm making that every other thing, too, so Old Mother Hubbard went to the cupboard to see what she could find.
SAVE THIS VEGETABLE RISOTTO TO YOUR FAVORITE PINTEREST BOARD!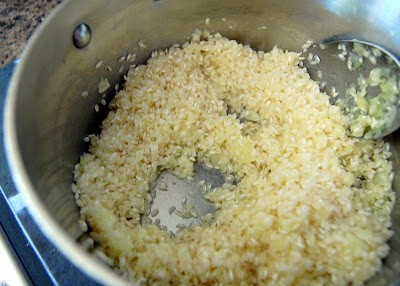 And she found some risotto! Well, not really risotto yet, it was the arborio rice actually. Arborio rice + zucchini + yellow squash + sweet red pepper = one really fantastic dinner!
SCORE!!! AND one happy mommy = one happy family!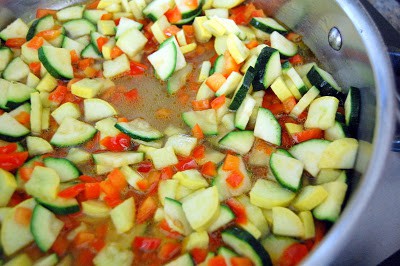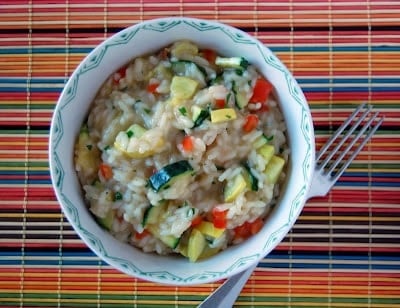 Ingredients
6 cups Vegetable Broth
¼ cup olive oil, divided
1 medium onion, chopped
2 cups arborio rice
1 medium zucchini, cut into 1/4-inch slices and diced
1 medium yellow squash, cut into 1/4-inch slices and diced
1 sweet red pepper, chopped
¼ teaspoon salt
¼ teaspoon freshly ground black pepper
¼ cup flat leaf parsley, chopped
¼ cup freshly grated Parmesan Cheese
Instructions
In a medium saucepan, bring 5 cups of the vegetable broth to a simmer. In another medium saucepan over medium-high heat, place two tablespoons of olive oil. Add onion and cook until translucent, about 3 minutes.

Add rice and cook while stirring for a minute. Add 1 cup of the heated vegetable broth and cook, stirring until it is absorbed.

Repeat with the adding of the broth and cook, stirring until it is absorbed. Repeat with the adding of the broth, 1 cup at a time, stirring occasionally until it is completely absorbed before adding the next cup.

In a large skillet over medium-high heat, place remaining 2 tablespoons of olive oil and add vegetables.

Saute until just tender. About 2 minutes.

Add the remaining cup of vegetable broth, salt, and pepper and bring to a simmer. Remove from heat.

Add the contents of the skillet to the risotto and stir, cooking until liquid is absorbed and rice is creamy. About 2 minutes. Remove from heat.

Add parsley and Parmesan cheese, and stir to thoroughly combine. Serve.
Nutrition
Calories: 1979kcal | Carbohydrates: 334g | Protein: 26g | Fat: 56g | Saturated Fat: 8g | Sodium: 6226mg | Potassium: 304mg | Fiber: 11g | Sugar: 11g | Vitamin A: 3005IU | Calcium: 12mg | Iron: 17.2mg
Did you make this recipe?
Share it with me on Instagram and make sure to follow me on Pinterest for more recipes.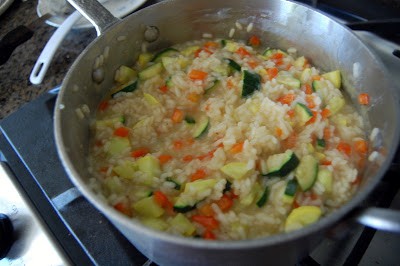 Here are a few 365 family favorites that I make on a regular basis!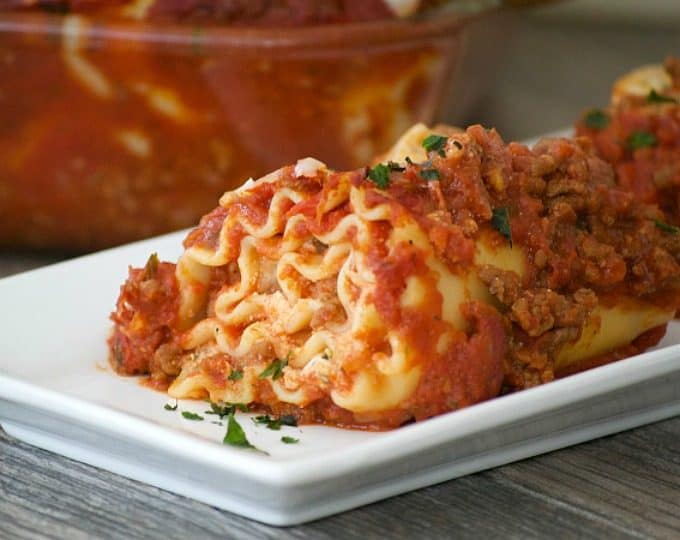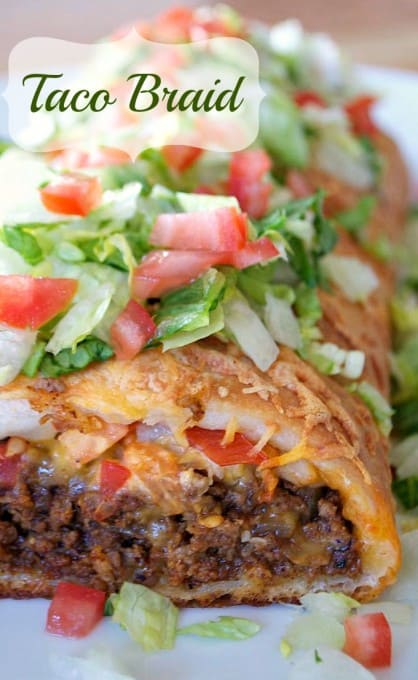 I rate everything I make on a scale of 1-4 with 4 being the best and this Summer Vegetable Risotto earned 3 1/2 rolling pins. I am so totally in love with the creaminess of the risotto and the vegetables were really delicious in this.
It was wonderful to have one dinner without any meat.
Reader Interactions