Coconut Macaroons – sweetened condensed milk and chewy coconut make up these delicious sweet and chewy cookies.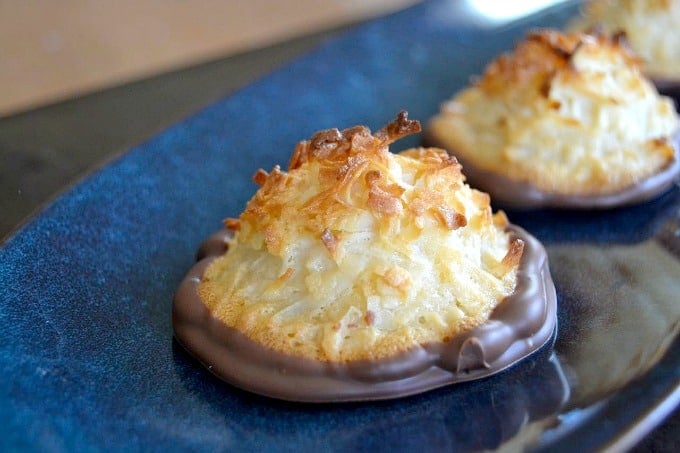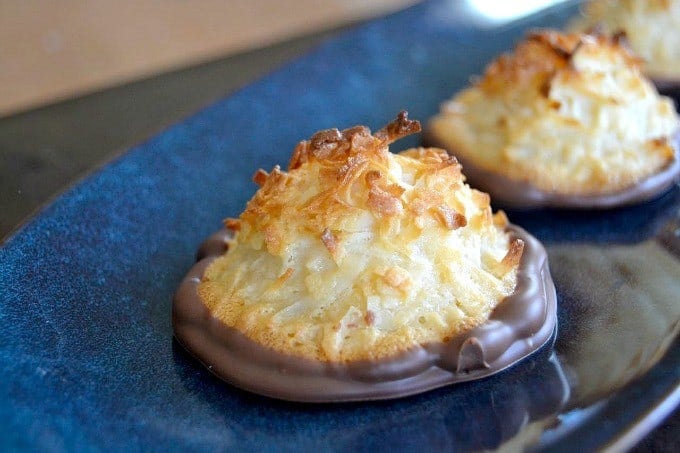 Last week was a rough one here at the 365 home.
Hence the reason I missed posting on Wednesday and Friday, and why there was no Saturday Sightings post. We'll resume next week though.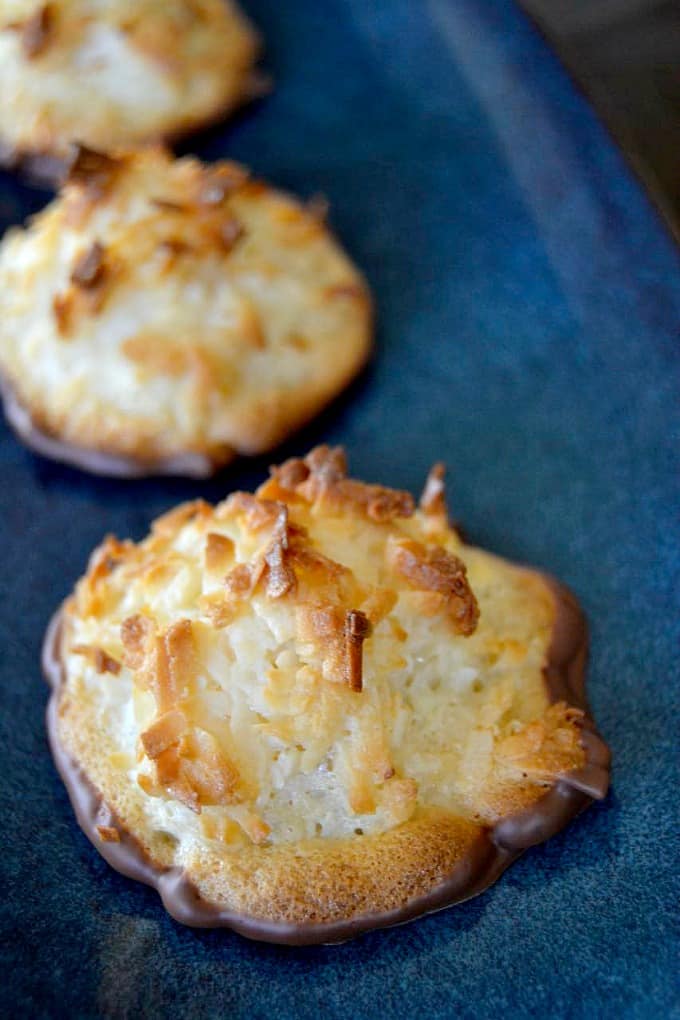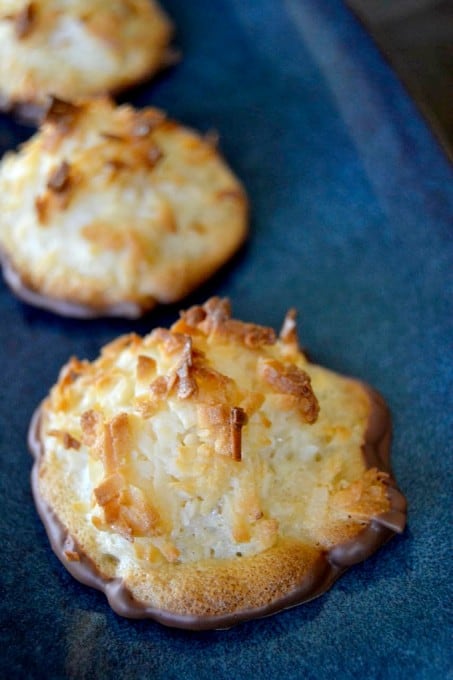 Last Wednesday we said goodbye to this fella.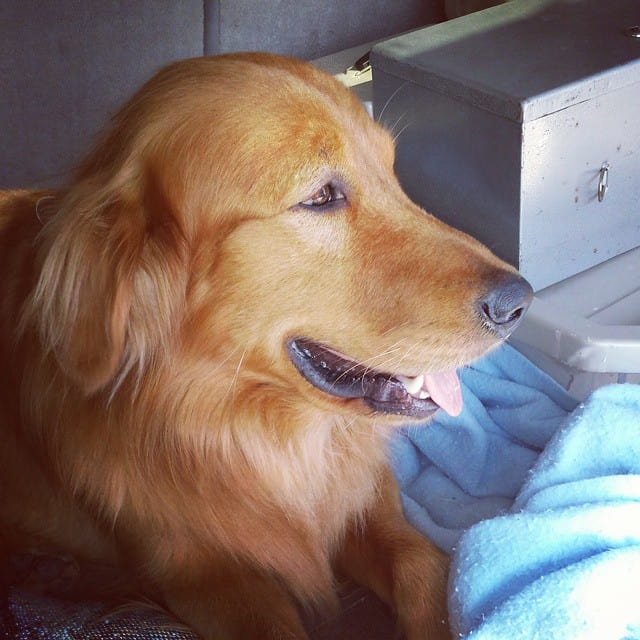 Keiser was our middle daughter's Golden Retriever. He was a sweetheart of a pup and would have only turned two this month.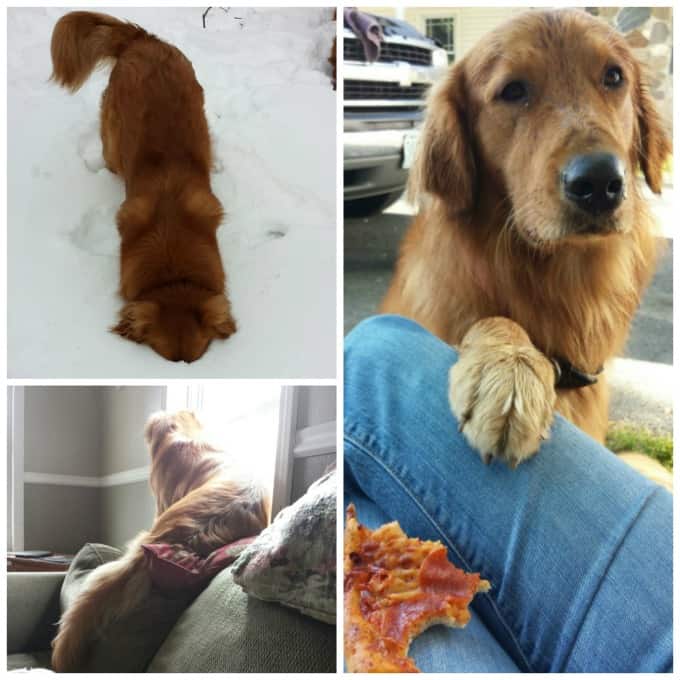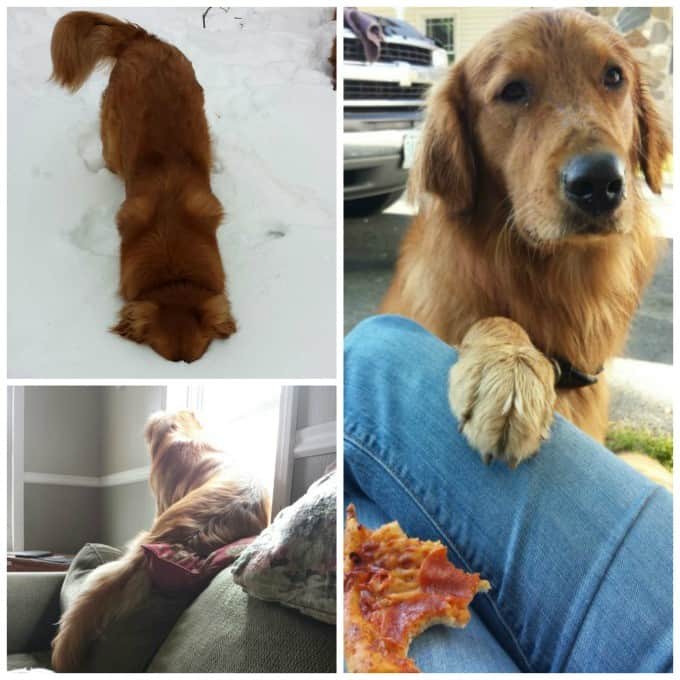 He and Brady, our 11-year-old Golden were best buds. They did everything together, loved wrestling, playing tug-of-war, going on hikes, and swimming in the river when we lived in New Hampshire last year. Keiser kept Brady young and loved to smother him with kisses and tug at this ears, giving him many a bad-hair day as you can see in the upper right picture below.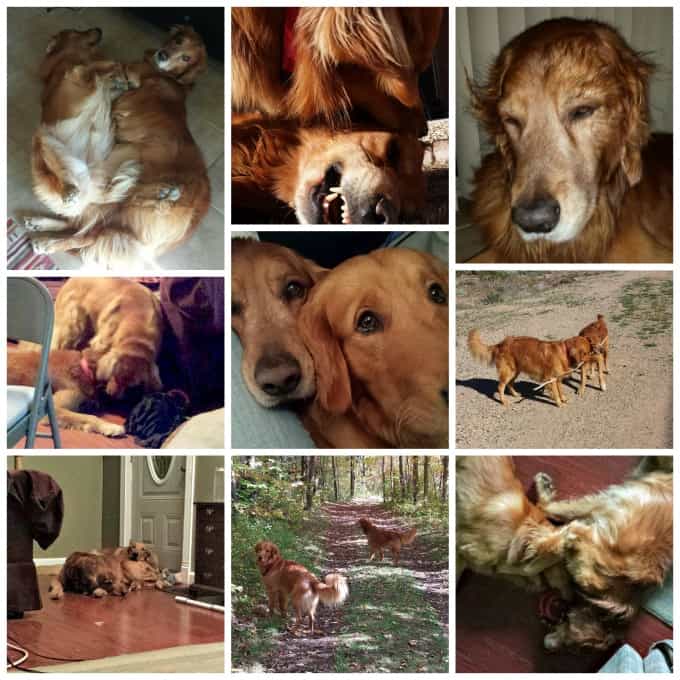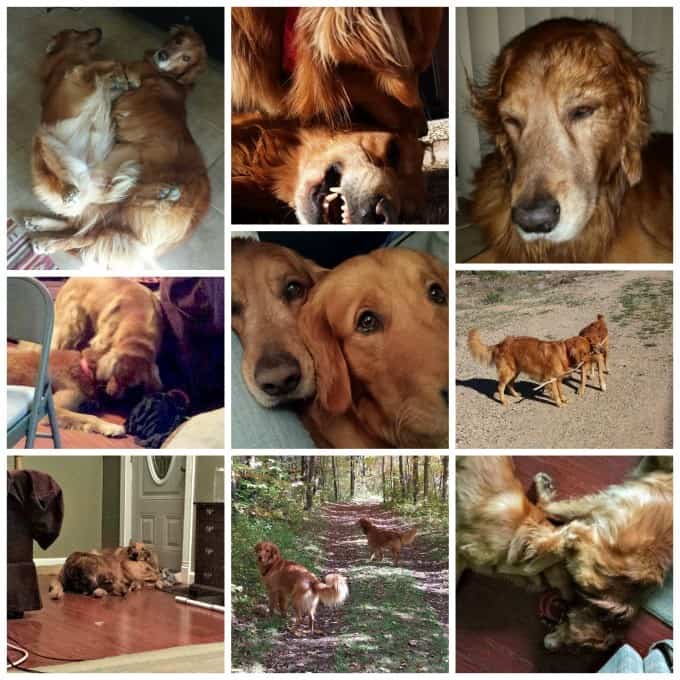 He loved his momma and was all over our daughter whenever she'd come home from college. He knew exactly who she was and was always so overjoyed to see her. All the excitement of her being home wore him out in the picture below.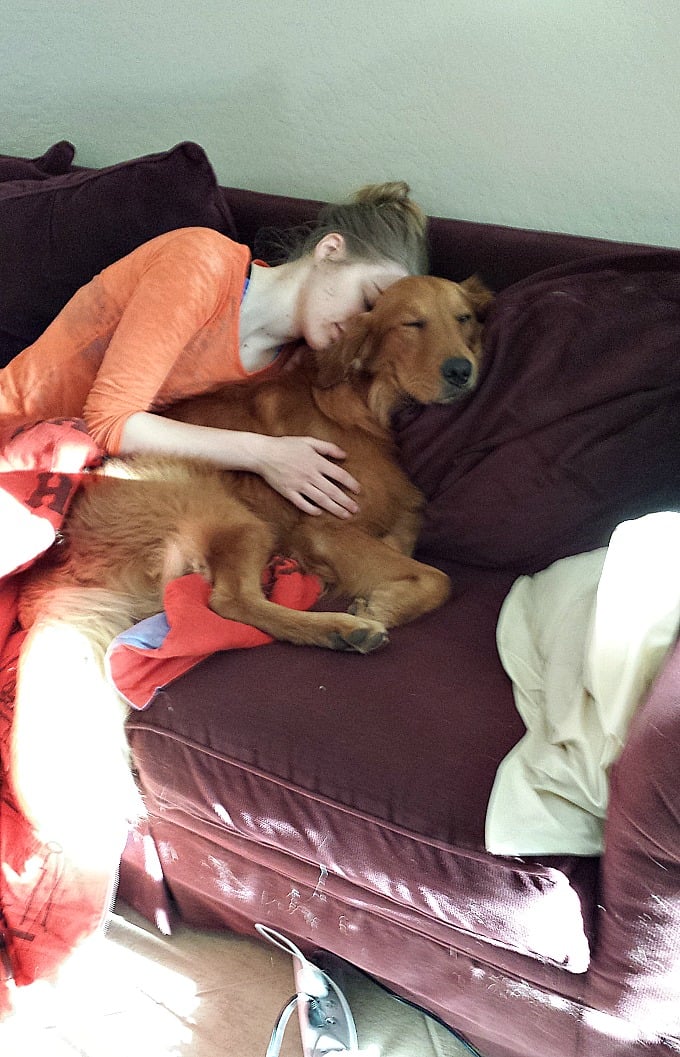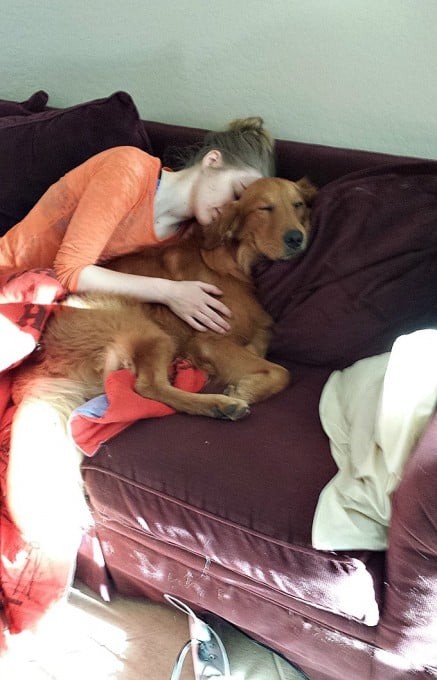 Last June he began having seizures and many of those often progressed to cluster seizures. We took him to the vet who diagnosed him as epileptic, saying that they're actually common in this breed and that many dogs do have a tendency to outgrow them.
We were hopeful after she prescribed a dose of Phenobarbital three times a day, but they continued. Then with trying tried multiple diet changes to no avail, we discussed what other options there were. Yet, as his seizures became more frequent we, unfortunately, knew this final outcome was becoming more of a reality.
Within the last month, the vet prescribed additional medication as well as valium injections. His seizures often occurred during a full moon, so we knew there was a possibility he might have them at some point last week.
What we weren't prepared for was that they would occur every hour and a half and would continue regardless of how much medication we put into him. He was exhausted and we didn't want him to continue living that way.
We wanted him to be at peace.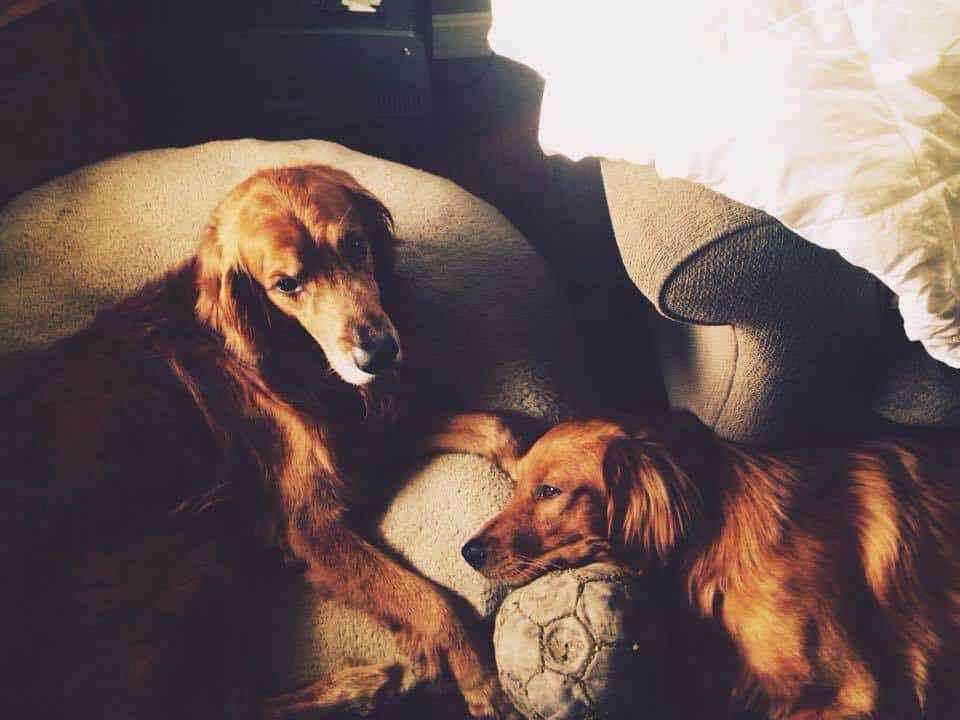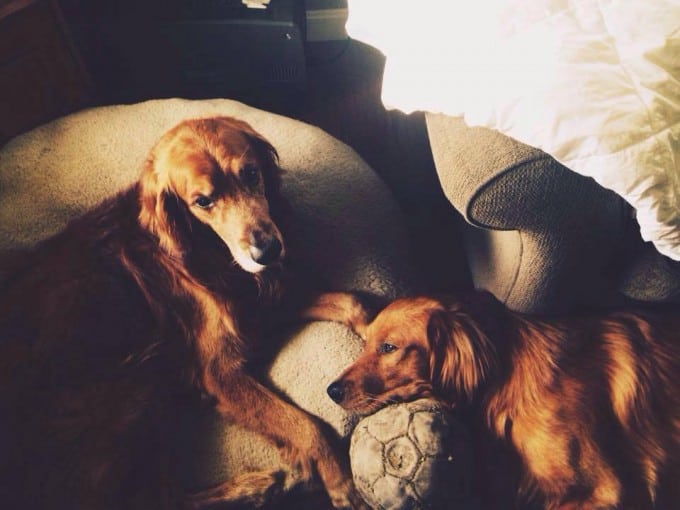 It's been almost a week and at times I still can't believe he's gone. There are the little things that catch me off guard – only one food bowl sits at the counter.
Brady stands alone waiting for a handout at the kitchen where they both used to be, and there are those nose smudges on our bedroom door that I kind of don't want to wipe off.
We'll all miss his mischief.
He carried our clothes and shoes around the house while making happy growling noises and he'd often bury his head in between our legs when he was reprimanded.
He loved to dive for rocks while swimming in the river, and of course, we'll always remember the night he thought he'd get the better of a porcupine but ended up instead with 158 quills stuck to various parts of his body. He'd also been nicknamed Darth because he often sounded like him when he was breathing.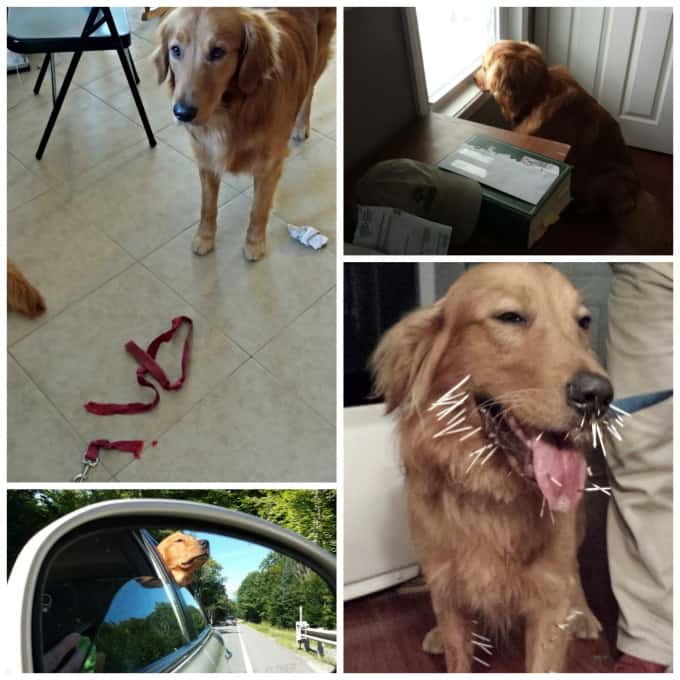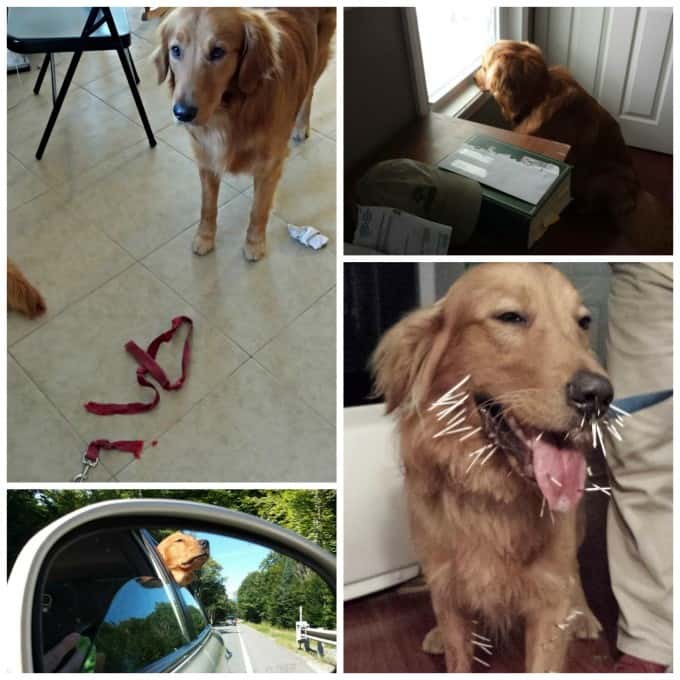 Keiser was a big ol' goofball with an incredible heart and personality. He was perfect for our family, gave us so much unconditional love and provided us with so many wonderful memories. It goes without saying that he is and will be greatly missed.
Thanks for reading.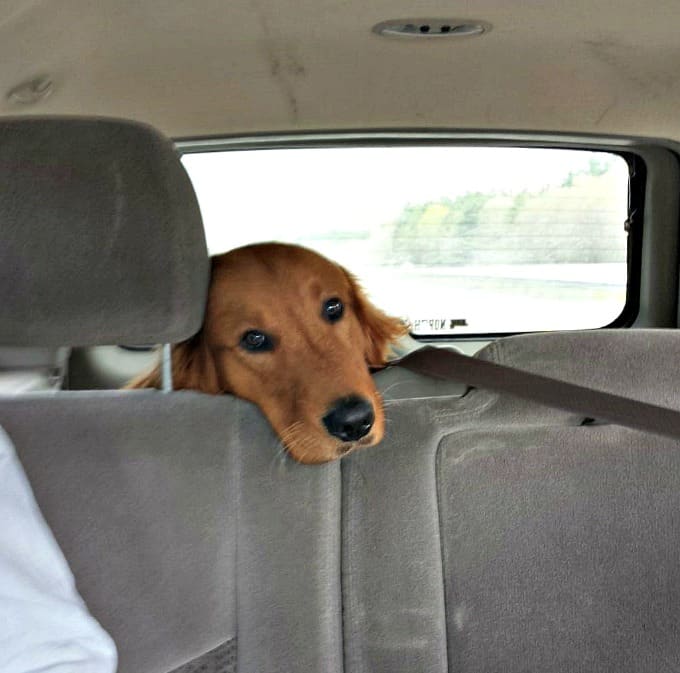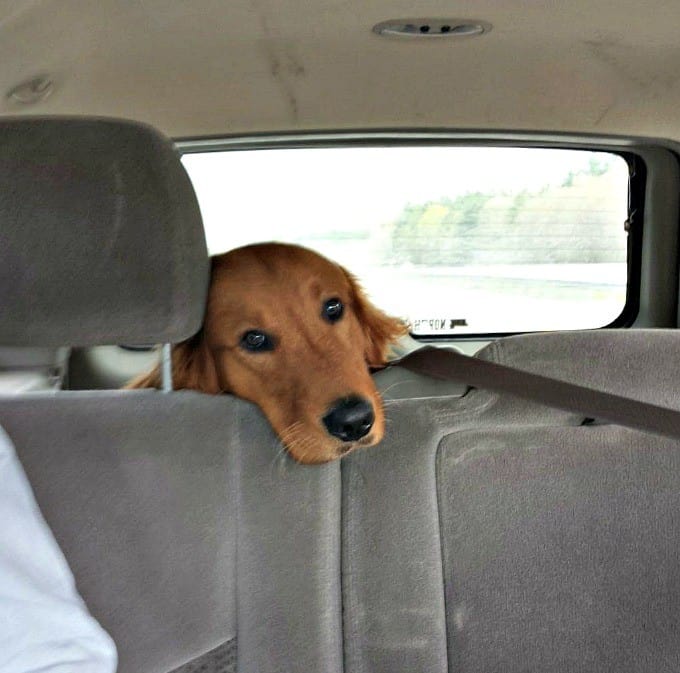 SAVE THIS COCONUT MACAROON RECIPE TO YOUR FAVORITE PINTEREST BOARD!
I made these Coconut Macaroons on Monday from this recipe over at Once Upon a Chef, I'd brought some of them over to Mary's house for our coffee date and had originally planned to post them on Wednesday. So, I'm a little late, but I think you'll enjoy them just the same.
And just so you know, they didn't last long, especially the ones dipped in chocolate. 😉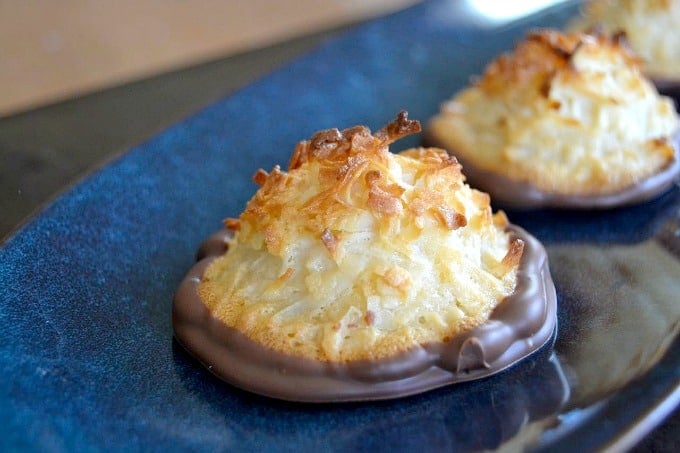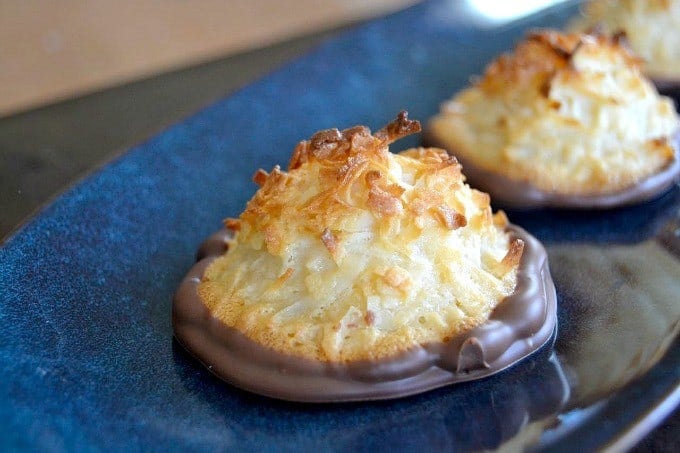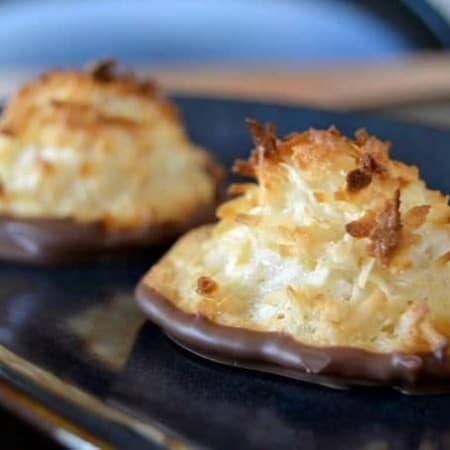 These chewy cookies, packed with coconut flavor and dipped in chocolate, are the perfect treat for the coconut lover or anyone who just loves sweets!
Ingredients
Two 7-ounce bags sweetened shredded coconut
1 14- ounce can sweetened condensed milk
1 teaspoon vanilla extract
2 large egg whites
¼ teaspoon salt
½ cup milk chocolate chips melted, if desired
Instructions
Place the oven racks in the upper and lower thirds of the oven.

Preheat oven to 325 degrees F.

Prepare two baking sheets by lining them with parchment paper.

Mix the shredded coconut, sweetened condensed milk and vanilla in a medium bowl.

In the bowl of an electric mixer fitted with the whisk, beat the egg whites until stiff peaks are formed, adding salt during the beating.

Fold the egg whites into the coconut mixture with a rubber spatula.

Drop heaping tablespoons of batter onto the prepared baking sheets, leaving about an inch between each.

Bake for 25 minutes, or until the tops are golden. Cool on baking sheet for 5 minutes before transferring to a wire rack to cool completely.

If coating the bottoms with the milk chocolate, prepare a room temoerature baking sheet by lining it with parchment.

Melt chocolate chips in a microwave-safe bowl for 30 seconds. Stir and microwave for 10 second intervals until chocolate is smooth when stirred.

Dip the bottom of the macaroon into the chocolate, making sure bottom and edges are completely covered and place onto prepared cool baking sheet.

Refrigerate for 10 - 15 minutes or until set.
Did you make this recipe?
Share it with me on Instagram and make sure to follow me on Pinterest for more recipes.
This Coconut Macaroon recipe was featured at The Feed Feed. Take a look at all of the delicious recipes they have from other great bloggers!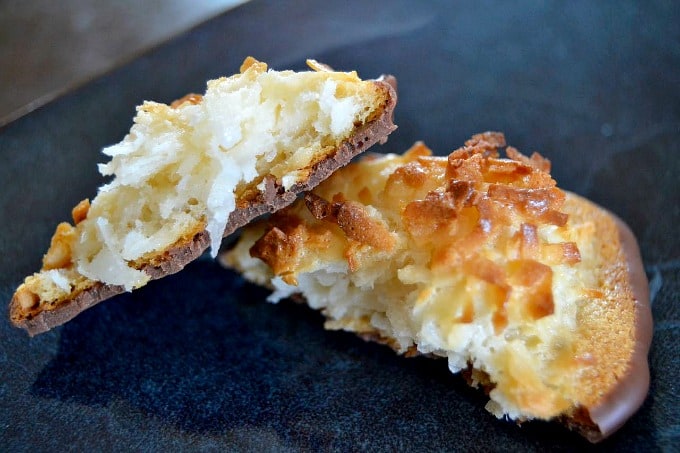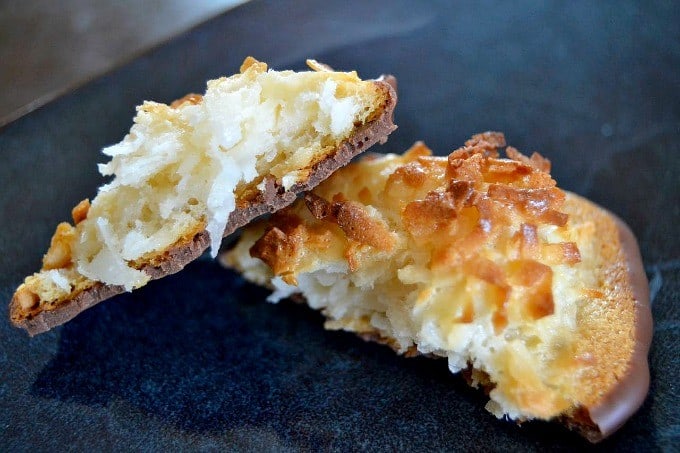 I rate everything I make on a scale of 1 -4 with 4 being the best and these Coconut Macaroons earned 3 1/2 rolling pins.
As you may very well know, I LOVE things that are chewy and these Coconut Macaroons were incredibly awesome with a slight crispness on the outside and oh so tender on the inside.
And that milk chocolate on the bottom? Yeah, I don't think I'll ever make them plain again.
Let these other recipes help when you don't know what to make…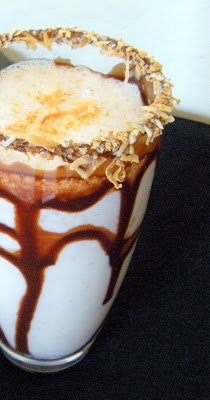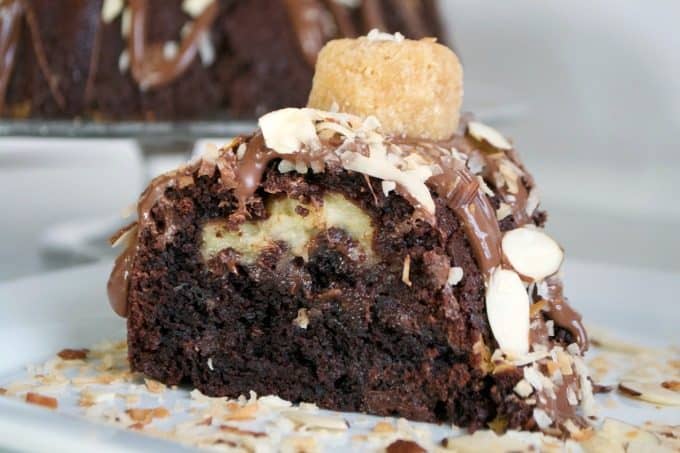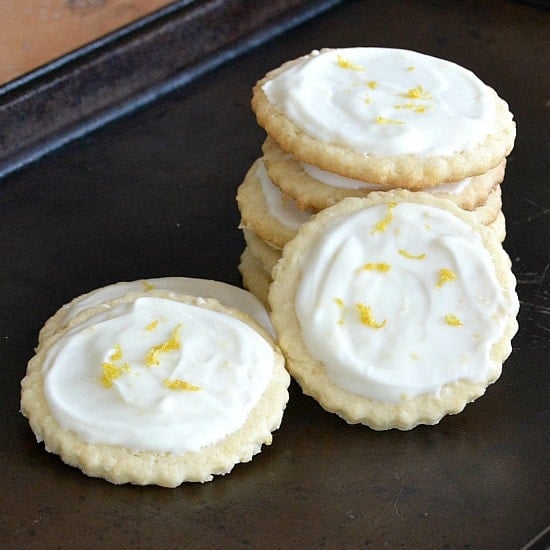 Reader Interactions