Here are some holiday gifts your loved ones might enjoy receiving this year. You could even put them on your list for Santa. The holiday gifts that I'm sharing with you are a few of my favorite things. There's also a giveaway that you could either keep for yourself or really surprise someone with!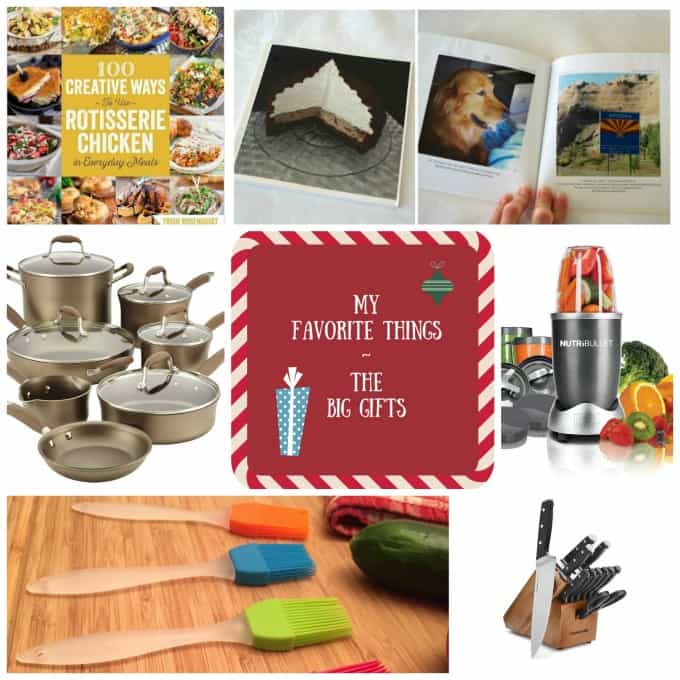 It's almost here, it's almost here!
"The stockings were hung by the chimney with care in hopes that Saint Nicholas soon would be there."
I haven't hung our stockings yet and here in Phoenix we don't have a mantle on which to hang our stockings, so they're usually just placed on the dining room table once they're filled so the dog can't get to the chocolate.
BUT…there are most definitely presents under our tree and the items I've selected for you here are things that I've fallen in love with and don't think I want to do without.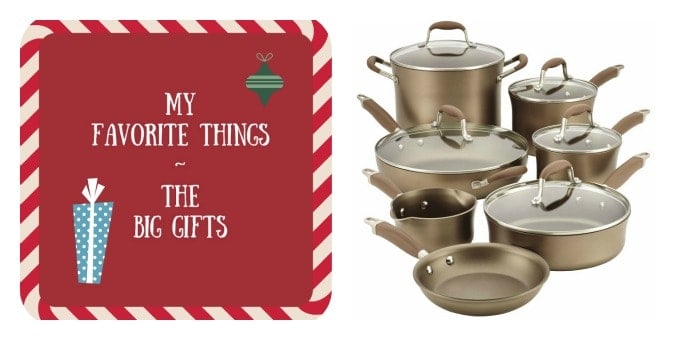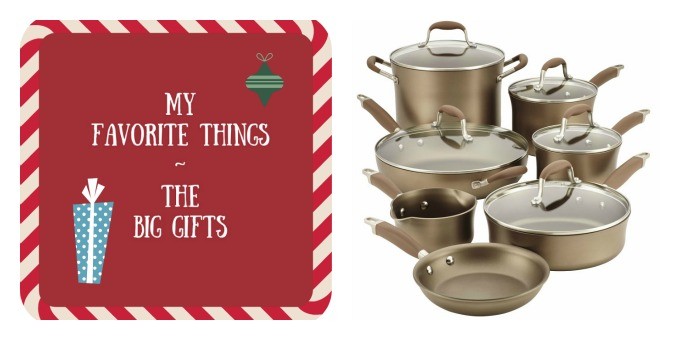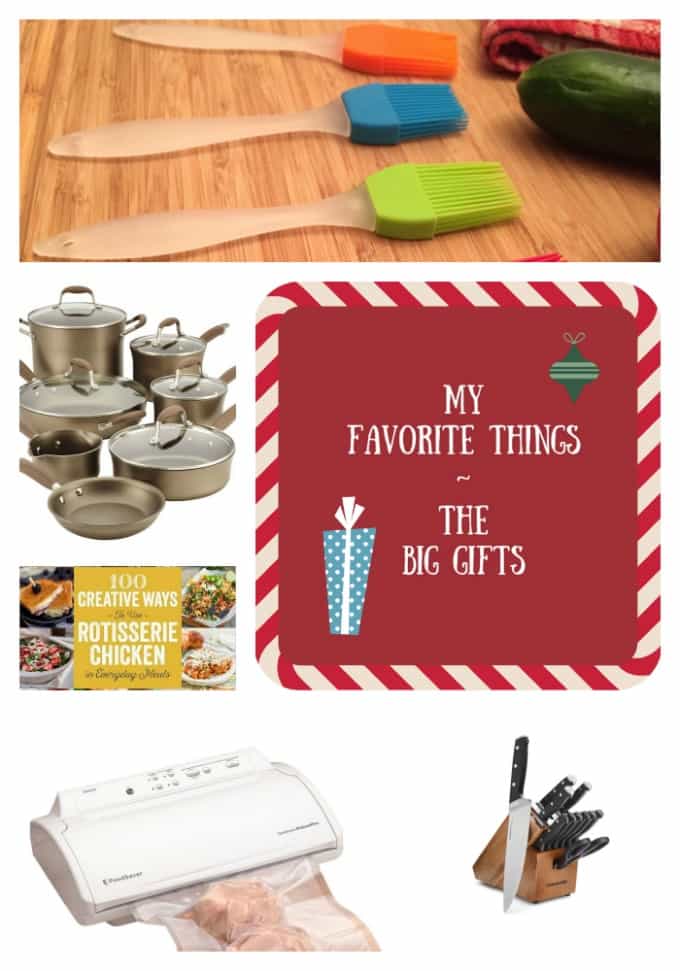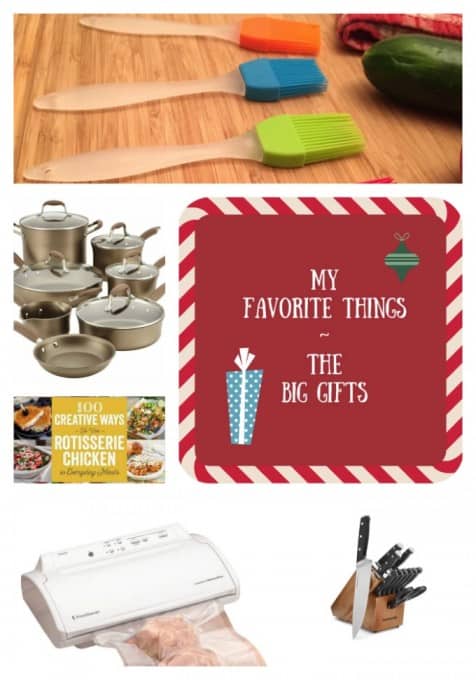 Yesterday in this post, I shared items I have or really wouldn't mind having that I thought would be perfect stocking stuffers or placed into a basket for a hostess gift.
OXO Good Grips 3-Piece Angled Measuring Cup Set – since I started using these measuring cups, I can't use my old ones. I like that I don't have to bend over to make sure the liquid makes it to the exact line. With these, I can stand up straight because the line markings are on the inside of the cups as well.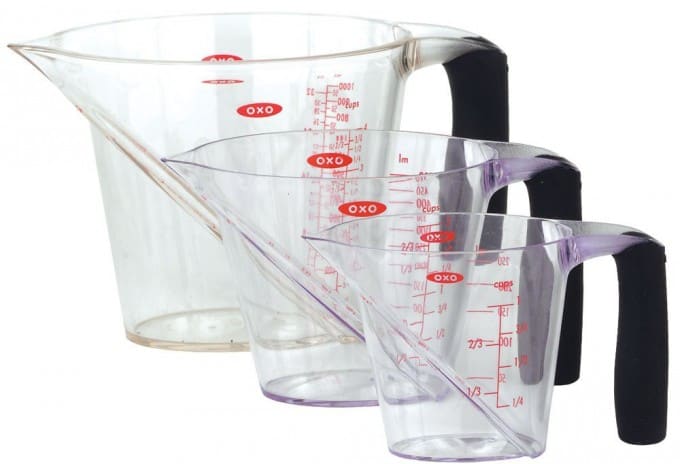 OXO 10-Piece Good Grips Pop Containers Set – these containers sit on my countertop allowing for easy access to my flour, sugars, and rolled oats. I think I'll invest in another set for the pantry. It will help to organize our cereals, pasta and snacks. I like the way they seal and love the way they can be stacked to conserve space. To be honest, I really just love pushing the button on the top to seal and unseal. haha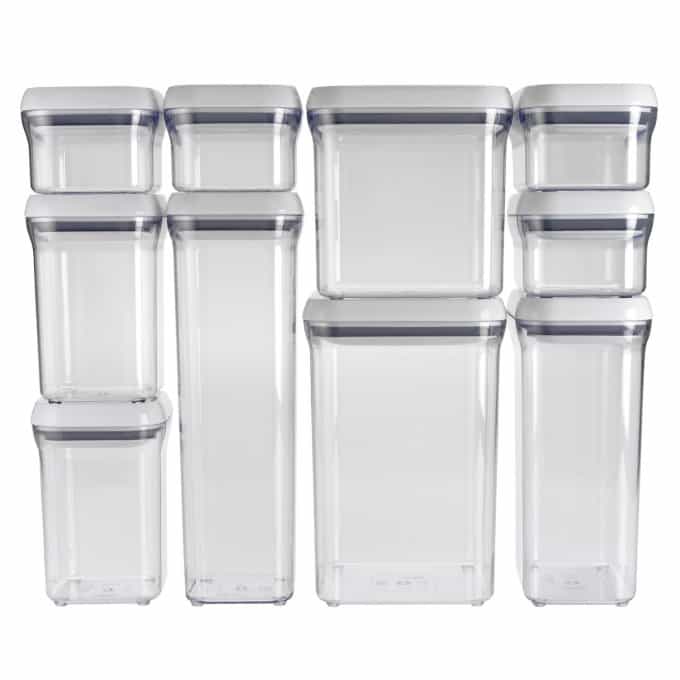 George Foreman Next Grilleration Electric Nonstick Grill – this grill is one of the best Christmas presents we've ever received. It can cook chicken, depending on the thickness, in 5 minutes! So making these BBQ Chicken Nachos, Cranberry Apple Chicken Salad, or Summer Israeli Couscous Chicken Salad is SO stinkin' easy!! There are also nights I'll just throw some spices on the chicken and we'll eat the grilled breasts. Easy, quick and we didn't have to spend money on take-out when we have a crazy day. It comes with 5 removable plates and you can even make waffles!
FoodSaver GameSaver Deluxe Vacuum Sealing Kit – this has been one of the best investments I've made, especially because I've buying our chicken and ground beef in bulk. It makes it so much easier to prep the meat and place it into separate serving sizes when I bring it home. That way I just stick the packages into the freezer and just have to thaw the amount I need when I need it. For storage, I use the FoodSaver 44 Quart-sized Bags and the FoodSaver 28 Gallon-sized Bags.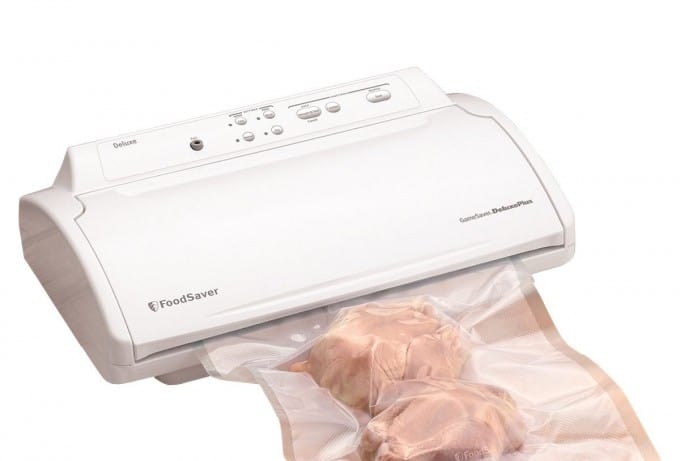 Hamilton Beach Slow Cooker, 8-Quart – if you don't have a slow cooker, I highly suggest you purchase one because it's one of the best investments you'll ever make. There are times when I've made dinners for a few nights and want to take a break, so I'll plan a meal made with this baby. It's great to be able to do a little prep work, stick it into the slow cooker and it's ready or nearly ready when dinnertime rolls around. I have this one and like it because it's got a warm setting I can use after it's done cooking. I use it for my Slow Cooker Sloppy Joes, Gram's Crockpot Spareribs, Slow Cooker Carne Asada Taco Boats, and this Crockpot Dulce De Leche.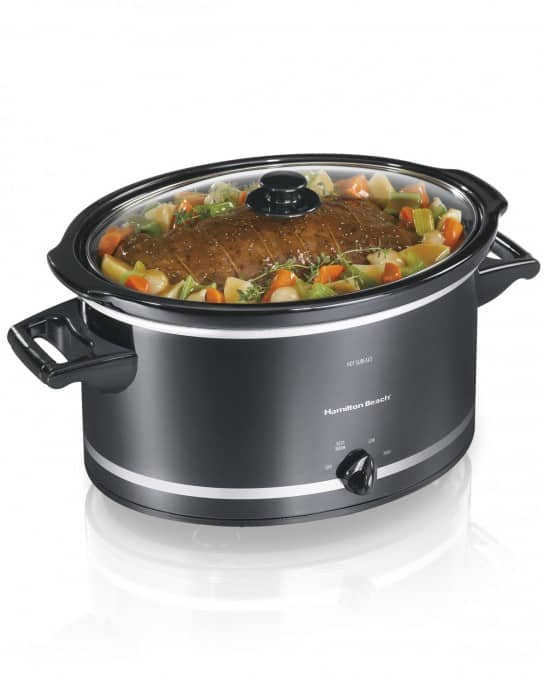 Kirkland Signature Non Stick Parchment Paper – this may not be a Christmas present you typically give or get, but this is the only parchment I've found that I really, really like. I don't know how it happens, but for me, it tears perfectly every time and there's a lot of it, so it lasts for a while. It will just be that gift everyone talks about for years to come.."Remember when you gave Jeanne parchment paper for Christmas?"


Keurig K350 2.0 Brewing System – While I don't drink coffee every morning, we definitely drink it quite a bit. Ou Keurig is great when our girls are home because more of us drink it, so it's handy to have the carafe. While we don't usually drink more than a cup or two a day, the single serving sizes are perfect for that. It's also great to make this Peppermint White Chocolate Mocha!
Cuisinart 14 Cup Food Processor – I used to have a small food processor, but it was so small it couldn't mix a good batch of bread dough or anything else really for that matter. It works like a charm.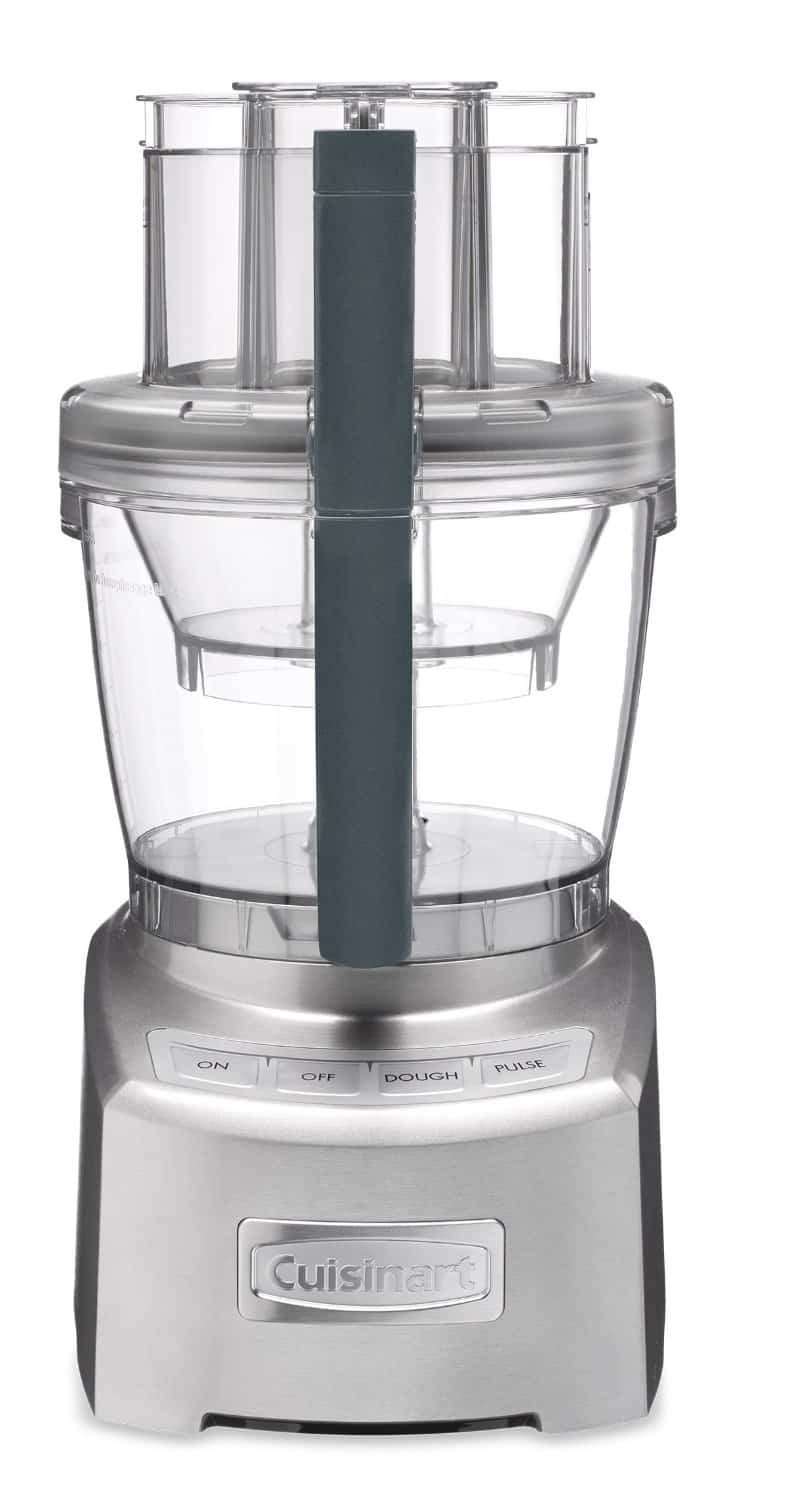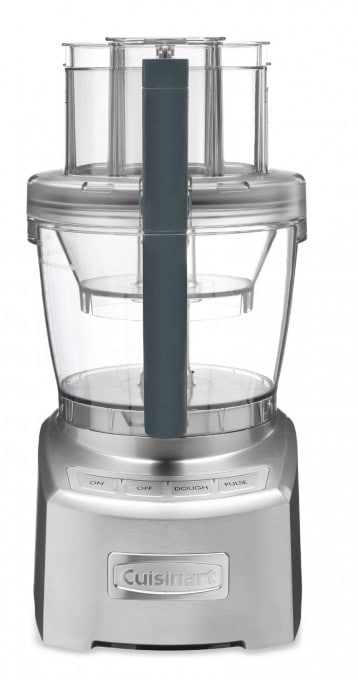 Calphalon Classic Self-Sharpening Cutlery Knife Block Set with SharpIN Technology, 12 Piece – I was sent these knives from Calphalon because they were a sponsor of the Eat, Write, Retreat blogger conference I attended in Chicago in June. I had a few mismatched knives here and there and my daughters always complained about how dull they were. I just did the best I could with them and smushed my tomatoes every time I cut into them. The first time I used these knives I was like, WHOA!!! It's amazing how something so wonderful can just add so much to your life and these knives don't need a sharpener as there's one built into the wooden block.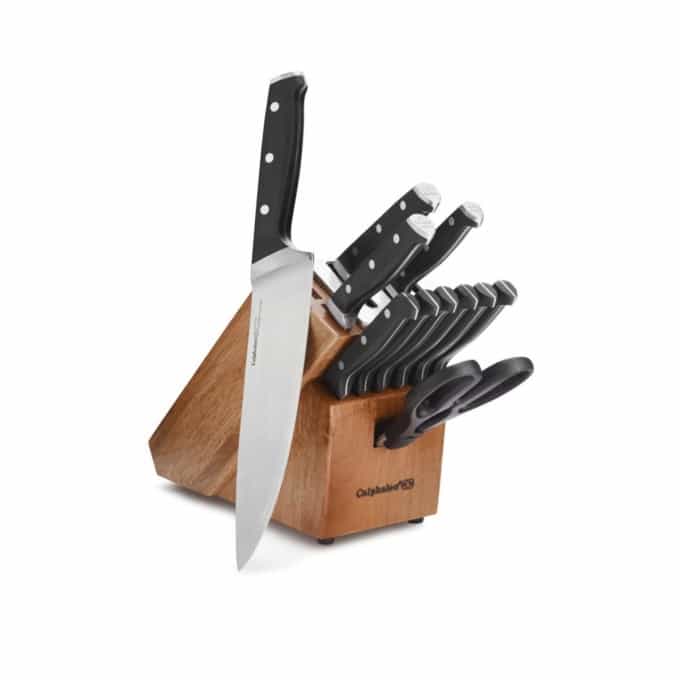 Curious Chef 17-Piece Measure & Prep Kit – have a child or grandchild who's shown an interest in being in the kitchen or do you want to get them started? I think this kit is a great place for them to start and they'll feel so important having their own kitchen utensils to use.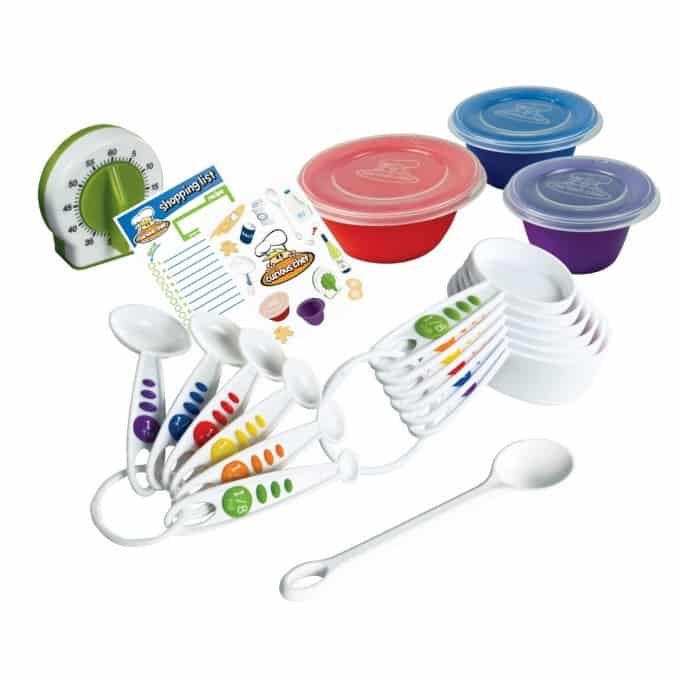 Magic Bullet NutriBullet 12-Piece High-Speed Blender/Mixer System – this little machine packs a big punch and it's great for making our morning smoothies like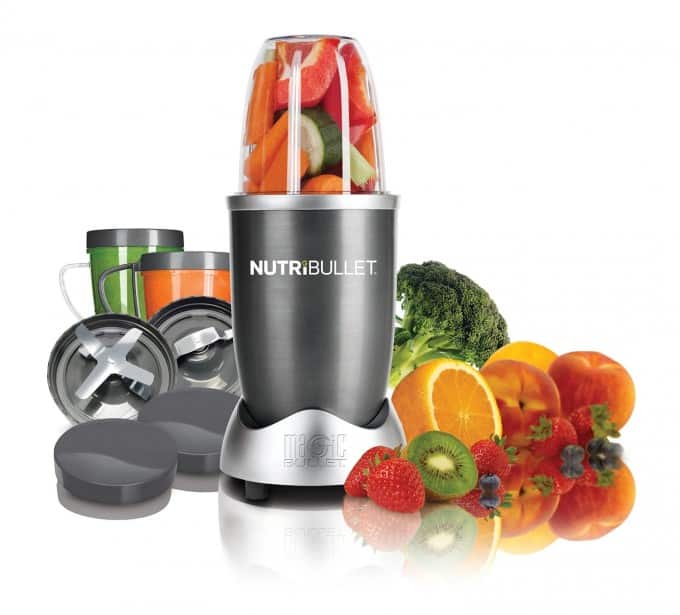 Lo & Sons OMG (Medium Overnight) Bag – I purchased mine in chocolate when I started going to conferences and needed to bring my 13-inch laptop and other carry-on essentials. This bag fits all that and more. It's got a lot of pockets for my phone, business cards, passport and even a side pocket for a pair of shoes. I can also fit my smaller purse in it so that I can consolidate my three carry-on items into two when flying. I love the way it easily hooks onto my suitcase so that I don't always have to carry it over my shoulder. It's sturdy, well-constructed, looks fabulous and can fit a lot of stuff!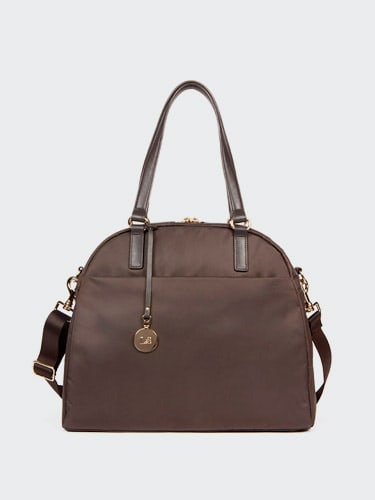 Automatic Soap Dispenser – I've found that it's so much easier having an automatic soap dispenser than a hand pump at the kitchen sink, especially when my hands are full of bread dough or raw chicken. I don't think I'll be going back. Everyone needs at least one of these in their life.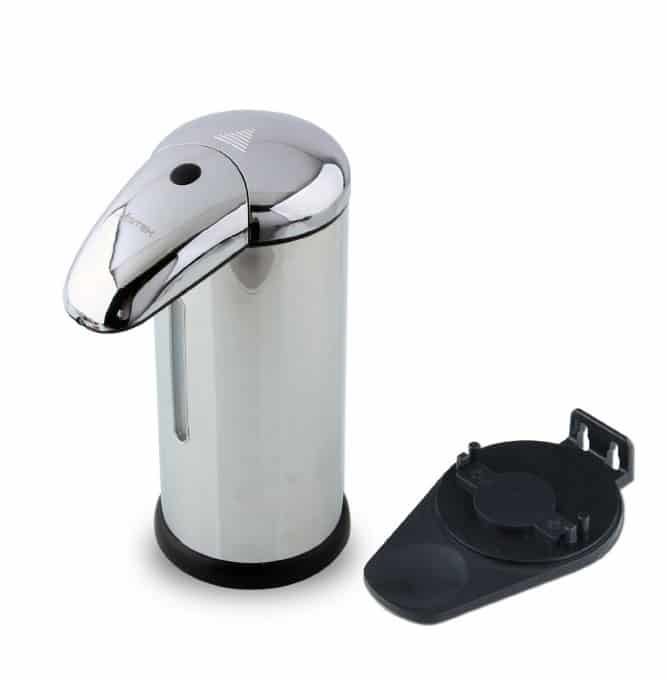 Chatbooks – I first discovered these when I went on the Click Blogger Retreat's cruise in January. They're neat little books you can make from your Instagram photos. Each book is 60 pages and is only $8! These will make great gifts if you've taken a trip with the family and want to give each person a souvenir book, maybe you attended a family reunion or a wedding. Each book is 6-inch x 6-inch volume with one photo per page, they use archival quality paper and inks, you can upgrade to a hardcover for just $5 more and there's free standard shipping. You can use my code Lynne342 to get your first book free!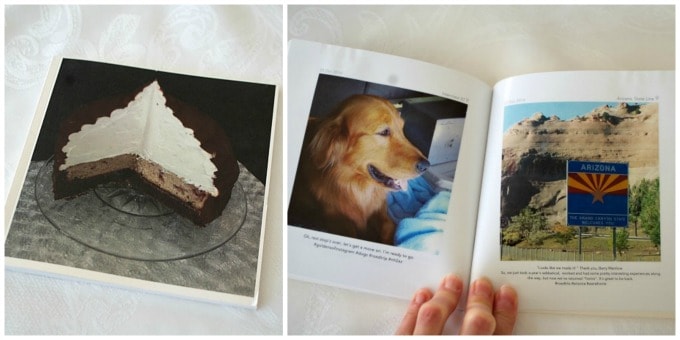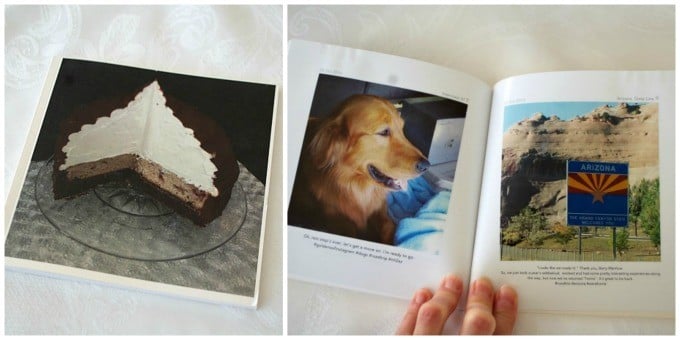 Matching Aprons – these aprons from Jessica Steele are a great gift for anyone in the kitchen, but they're even better if you give matching ones to grandma and her grandchildren for their kitchen dates or even to your children. They also have oven mitts, totes, rubber gloves, towels and napkins.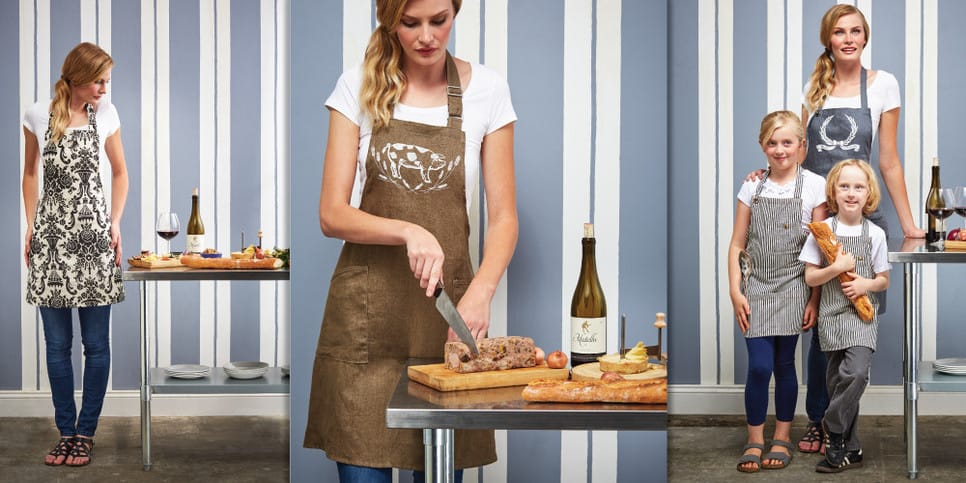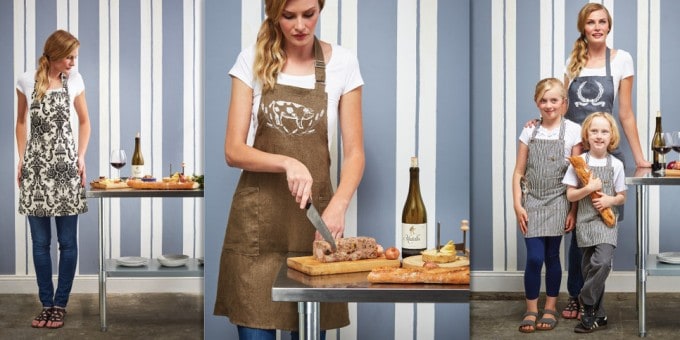 Noble Pig Winery – this is wine made in Oregon by a great blogger friend, Cathy Pollak and her family. She has the blog Noble Pig. The wines they have are Pinot Gris, Pinot Blanc and Pinot Noir. You can have the bottles shipped to you individually or join their Crown Club memberships to have a 2, 4, 6 or 12 bottle shipment sent to you twice a year.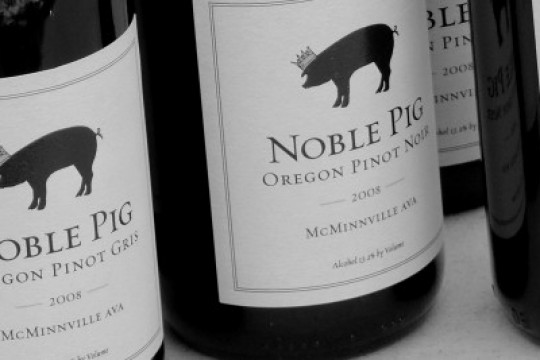 Cookbooks are a great idea for gifts. Personally, I don't think one can ever have enough and I'm always looking for new recipes. Here are some suggestions. Many are new ones from my blogger friends!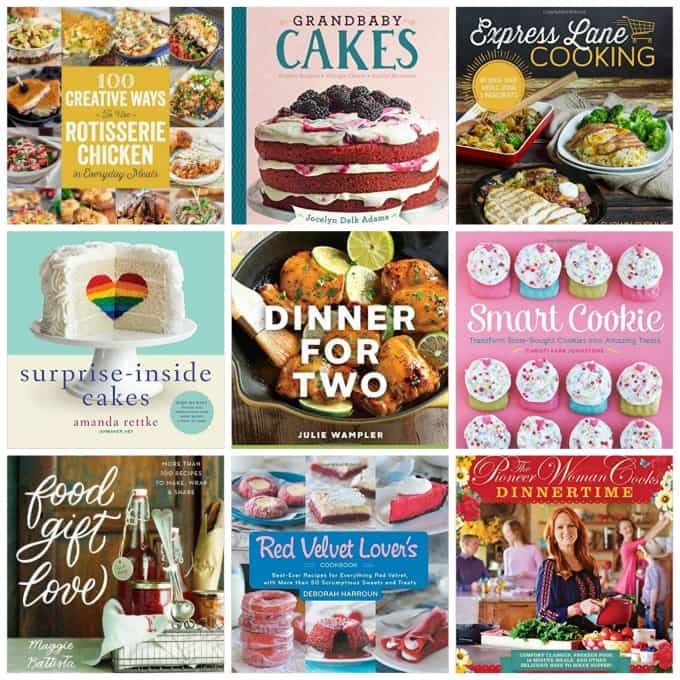 100 Creative Ways To Use Rotisserie Chicken in Everyday Meals
Grandbaby Cakes: Modern Recipes, Vintage Charm, Soulful Memories
Express Lane Cooking: 80 Quick-Shop Meals Using 5 Ingredients
Surprise-Inside Cakes: Amazing Cakes for Every Occasion–with a Little Something Extra Inside
Dinner for Two: Easy and Innovative Recipes for One, Two, or a Few
Smart Cookie: Transform Store-Bought Cookies Into Amazing Treats
Food Gift Love: More than 100 Recipes to Make, Wrap, and Share
The Red Velvet Lover's Cookbook: Best-Ever Versions for Everything Red Velvet, with More than 50 Scrumptious Sweets and Treats
The Pioneer Woman Cooks: Dinnertime: Comfort Classics, Freezer Food, 16-Minute Meals, and Other Delicious Ways to Solve Supper!
Dynamic Chef 6 ¾" Silicone Basting Brushes, Pastry Brushes, BBQ Brushes, Veggies brushes, Heat Resistant, 4-color pack – it's always good to have a set of basting brushes and ones made of silicone have worked much better than the bristle brushes. When using ones with bristles, of course they tend to disintegrate when I touch them to a hot surface.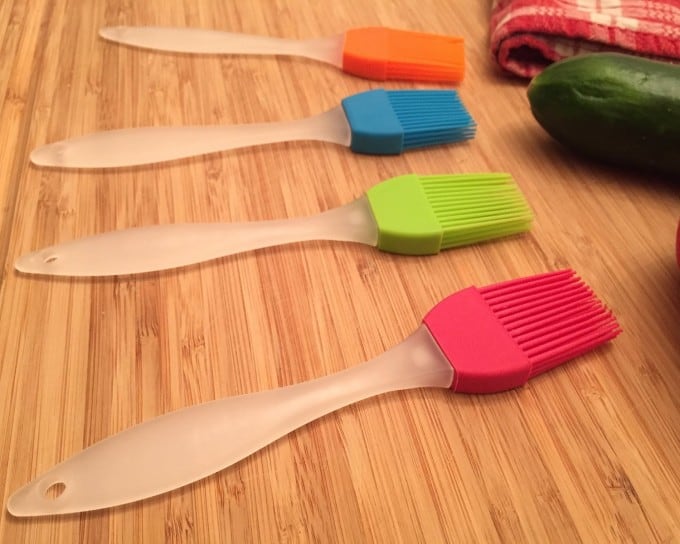 Nikon D3300 DSLR Camera 4 Lens Kit: 18-55mm, 55-200mm VR Lens, 52mm Wide & Tele Lens and 32GB Bundle – if you're a food blogger or just enjoy taking pictures, it's always a good idea to have a good quality, trusty camera around. I've been using my daughter's Nikon D3200 for a few years now and really like it. It's great to have a variety of lenses because I don't like to use only one.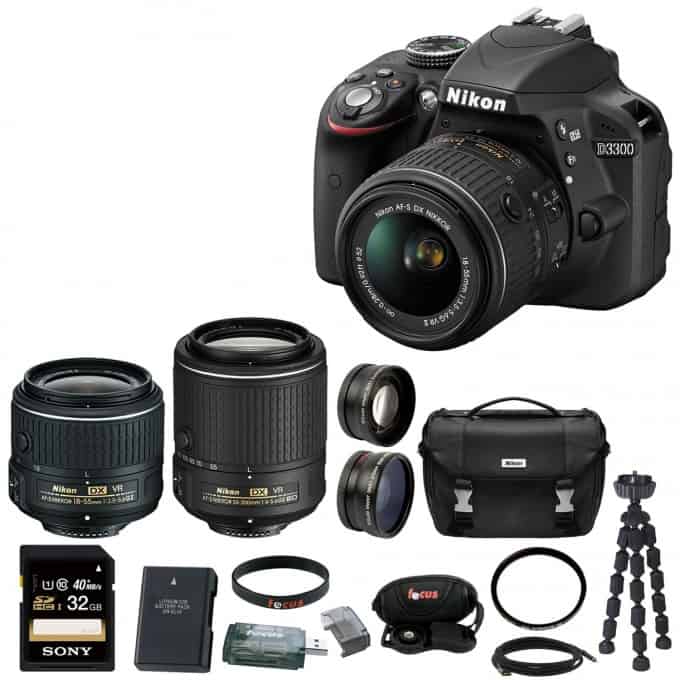 Anolon Advanced Bronze 12-Piece Cookware Set – can I just tell you that I LOVE this cookware?! In September, I attended the International Food Blogger Conference in Seattle and was lucky to win an Anolon Straining Saucepan and have since fallen head over heels in love with it. So, because I thought so very much of this one little pot, Anolon and I have joined together to provide my readers with a giveaway! I'm SO excited!!
Let me tell you about this cookware first: it's beautiful, it's SO easy to clean – we've burnt some milk in the bottom while making some Cream of Wheat and after a brief soak in water, wiped right out, is lightweight, has covered handles on both the lids, pots and pans, and it is oven safe to 400°F!! I honestly can't say enough about this set and I'm pretty sure you'll come to love it as much as I do.
The 12-Piece Set includes: 1 Quart Saucepan with spouts, 2 Quart and 3 Quart Covered Saucepans, 8 Quart Covered Stockpot, 8-inch French Skillet, 12-inch Covered Deep Skillet with Helper Handle, 3 Quart Covered Sauté Pan ($299.99)
Who wouldn't love getting this set of pans as a gift this year??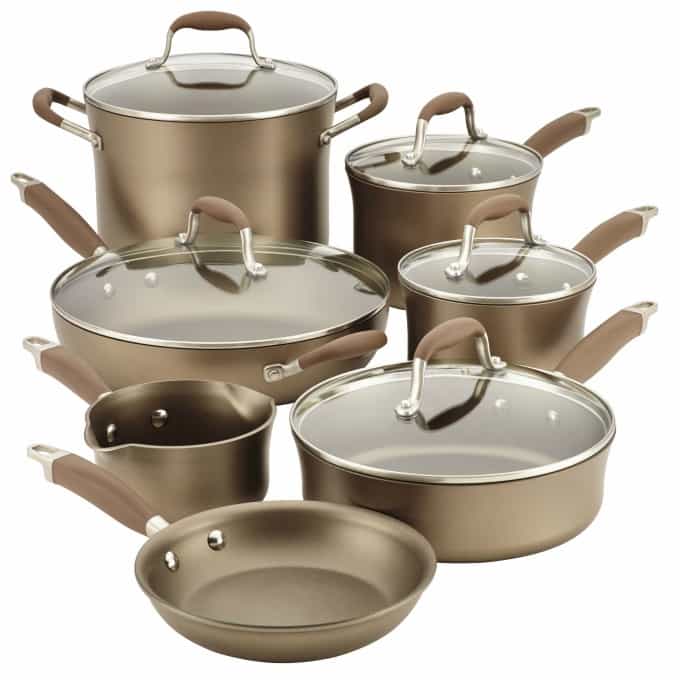 [promosimple id="88eb"]
Thank you to Anolon for sponsoring this giveaway. Please visit them on the web, Facebook, Twitter, Instagram, Pinterest, and Tumblr.
Thank you SO much for reading and your continued support! I wish you all abundant blessings for the rest of the year!!
The link to each item is an affiliate link. This means that if the item(s) are purchased through Amazon, I will receive a small commission from the purchase. The money I earn through the affiliate links as well as through the ads I have here on my site, allows me to provide my readers with delicious family recipes and supports my baking habit. I am blessed by your support.