Easy 7-Up Biscuits – four simple ingredients make these tasty biscuits a snap to put on the table with dinner.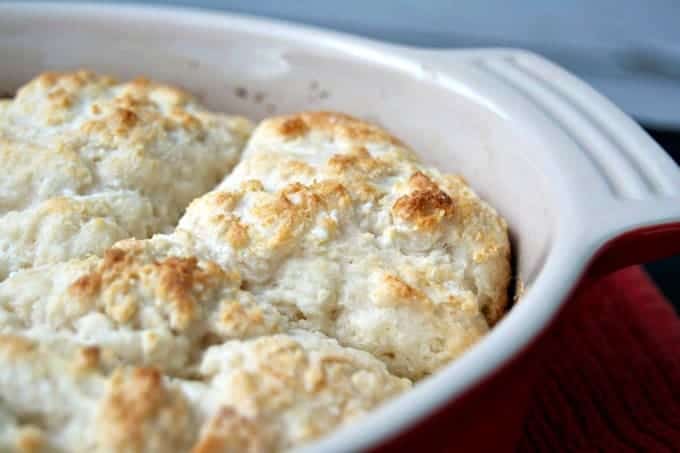 I typically don't make biscuits or rolls to have with dinner.
I know I have a baking blog, but hanging head in shame I usually find myself buying them at the grocery store pre-made or the convenient ones in the canister.
The reason is that I'm a love-all-things-yeasty type girl and never pre-plan or think about making rolls until the light bulb goes on.
SAVE THIS BISCUIT RECIPE TO YOUR FAVORITE PINTEREST BOARD!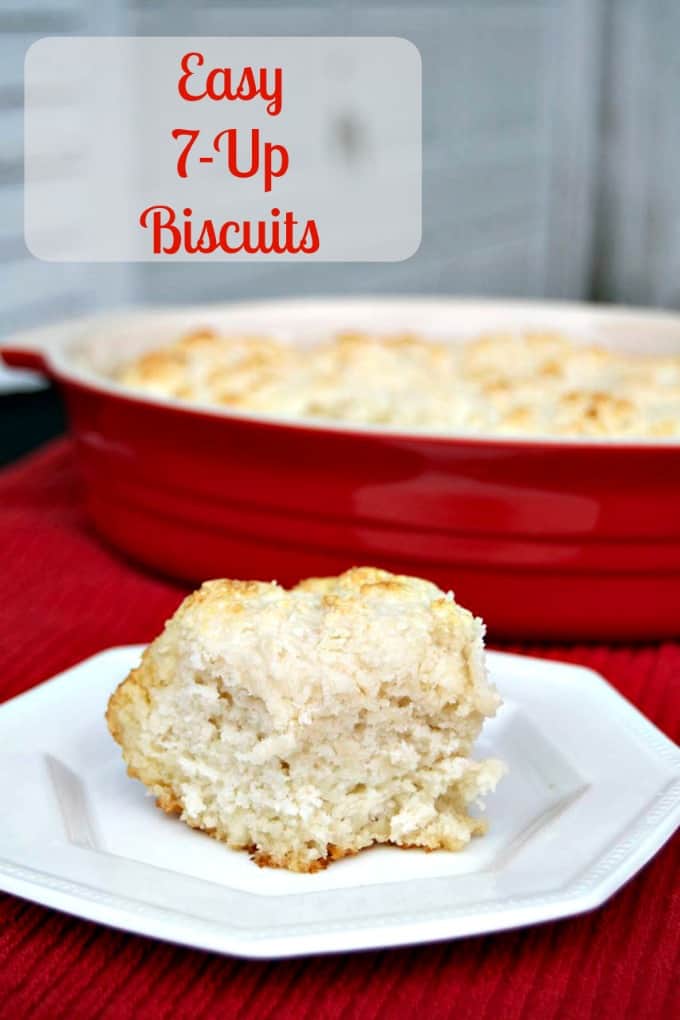 Enter your handy-dandy-made -in-a-flash-super-simple-only-four-ingredients-to-make 7-Up biscuits! I know, you're probably thinking the same thing I was…soda in a biscuit???? Or maybe you weren't.
It really didn't rock my world to think that was an ingredient and the mere thought of making a bread-type dish without yeast…
EGADS!!
That is just downright sacrilege to me, it is!
Oh, but not being one to completely go by the books, I figured I'd give it a go. Ok, I'm not gonna lie, 99.9% of the time I'm a rule follower – no gray or shaded areas for me, just black and white, baby – but there are times I want the bad girl in me to come out and be a real rebel.
After all, what do I have to lose, right? So, here you go, a non-yeast, soda-containing biscuit.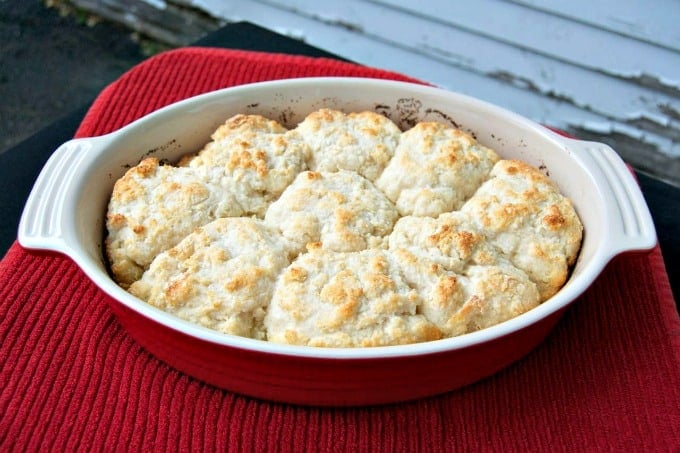 I found this recipe over at The Better Baker.
Ingredients
6 tablespoons unsalted butter sliced
2 ½ cups Bisquick
½ cup plain Greek yogurt
½ cup 7-Up soda brought to room temperature
Instructions
Place the sliced butter into a 9 X 9-inch baking pan.

Put the pan in the oven and turn it on to 450 degrees F. Be sure to check the butter as it melts to prevent it from browning. Remove pan from oven after butter has melted.

In a large bowl, mix together the Bisquick, Greek yogurt, and 7-Up with a wooden spoon until well combined.

Using a small amount of flour for your hands, divide the dough into 9 equal amounts and place into the baking dish. The dough will expand as it bakes, so don't fret if all spaces in the pan are not completely filled in.

Bake for 12- 15 minutes, or until top is lightly golden.
Notes
Remember to be checking that butter melting in the dish so that it doesn't brown. Browned butter is good, but not for this recipe - we want it yellow. If it's browned before the dough is added, there's a likely chance the butter will burn and good biscuits with burnt butter will not be well received at dinner. Trust me.
Did you make this recipe?
Share it with me on Instagram and make sure to follow me on Pinterest for more recipes.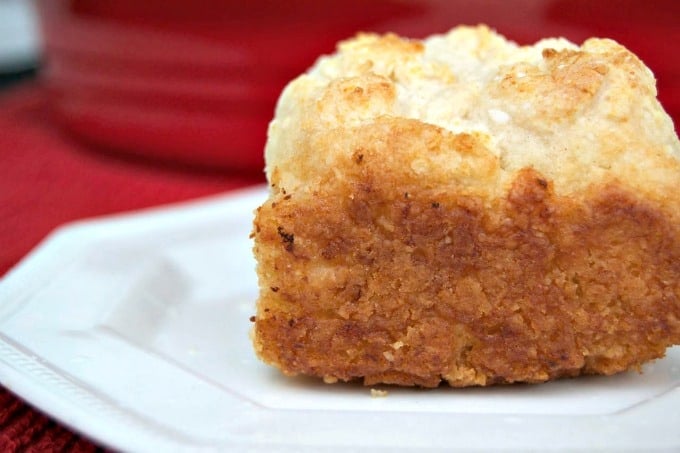 LOOK at that buttery crust! No need to serve them with additional butter, but if you're like me, you'll want to add it anyway. 😉
I rate everything I make on a scale of 1 – 4 with 4 being the best and these Easy 7-Up Biscuits earned 3 rolling pins. Go figure!
I LOVED how easy they were and they even tasted pretty good, too!!
No meal is complete without a side dish. Let these awesome ones be a staple with your family meals!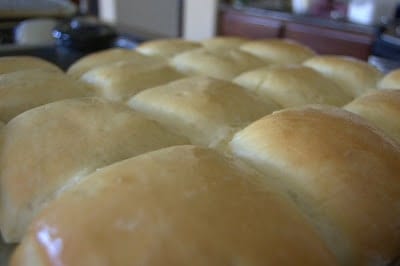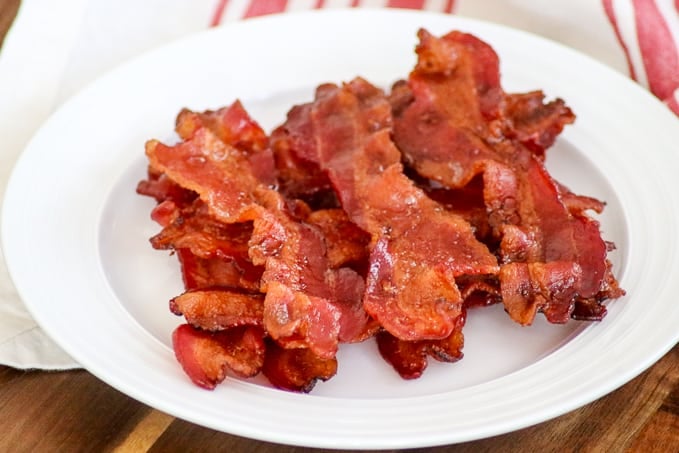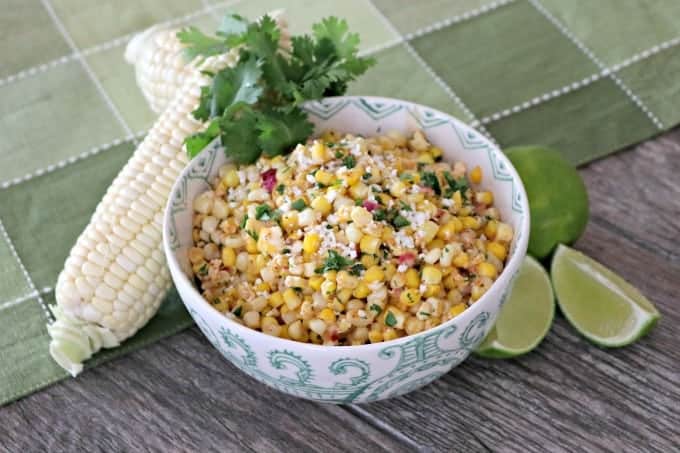 They seriously couldn't have been any easier to put together. Plus, them being ready in 15 minutes helped out. Score!
Now we can have biscuits with a gravy-type dinner that won't need hours to rise. I thought they could have been a tad bit more moist, but that little bitty extra bit o' butter was just what I needed.
I'm still hooked on rolls with yeast 'cause I love breaking the bread, roll, or pizza crust apart and deeply inhaling before I take a bite. These will be a good go-to biscuit if this momma doesn't pre-plan.
Reader Interactions