Wow, I have really nothing to say. That must be a first. I won't bore you with my health. I'm tired of talking about it and thinking about it just makes me exhausted. I'll sum it up and say, I'm better, not perfect, but better.
Thank you.
Corn Flake Chicken – serves 4
4 boneless, skinless chicken breasts
4 tablespoons butter, melted
5 cups corn flakes
1½ teaspoons dried parsley
½ teaspoon thyme
1 egg
1 cup milk
1 cup flour
½ teaspoon salt
¼ teaspoon fresh ground pepper
Preheat oven to 375ºF.
Prepare a 9 X 13-inch baking dish with cooking spray.
Combine corn flakes, parsley, and thyme in a large plastic bag. Crush cornflakes until they are small crumbs. (This is something I would have the kids do when they were little. They loved it and were able to help me with dinner. As teenagers, no one wanted to help me tonight. Go figure.) Transfer crumbs to plate.
Combine egg and milk in a medium bowl and mix together.
Whisk in flour, salt and ground pepper.
Place one chicken breast in milk/flour mixture, cover completely.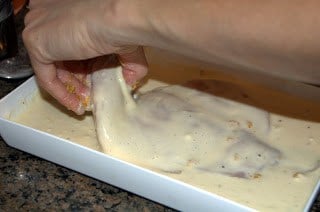 Put chicken in plate of cornflake crumbs. Coat both sides of chicken.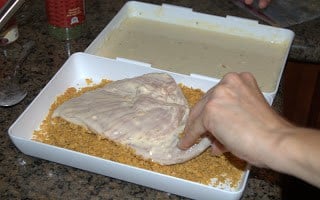 Place in baking dish in single layer.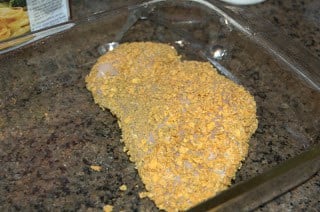 Repeat with remaining pieces.
Using a spoon, drip melted butter evenly over chicken.
Bake for 30 minutes.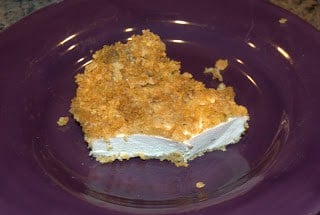 The family likes this dish. I rate everything that I bake on a scale of 1-4 with 4 being the best and everyone thought this earned 3 rolling pins. It's especially good with cranberry sauce served on the side. I've also substituted potato chips for corn flakes, but of course, the corn flake version is a little healthier.
Happy baking!