When the warm days start beating down on you, literally, a refreshing smoothie will definitely do the trick. With this sweet and savory pineapple-mango mix, this fruit smoothie will be a summer hit.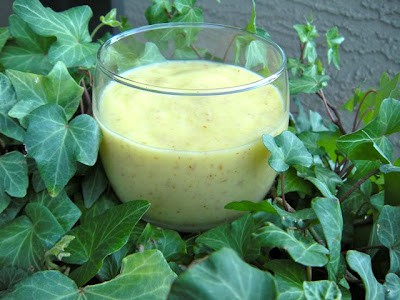 It's Smoothie Saturday!!
I think I'm going to like drinking these fruit smoothies! They're yummy, filling and good for you. I don't need dinner now that today's filled my tummy up. Who can say no to a Mango Pineapple smoothie?
And I felt like I was in the tropics while I was drinking it.
SAVE THIS FRUIT SMOOTHIE TO YOUR FAVORITE PINTEREST BOARD!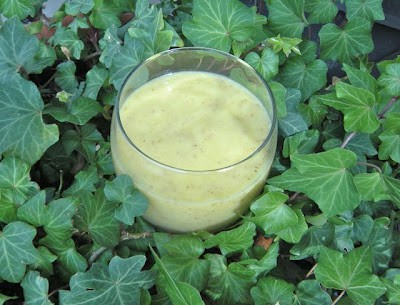 Ok, not really, but the flavors kind of reminded me of it…
It would have been nice to have been swaying in a hammock on a beautiful beach, a tropical breeze caressing my fair skin, sand in between my toes, an appointment with the handsome Amadeo for a hot stone massage at 1 pm, followed by a mani/pedi, dinner reservations on the porch of a 5 star restaurant at 6 pm with a gorgeous view of the sunset over the water, a walk hand in hand with my wonderful husband down the beach under a full moon, ended with a peaceful night of sleeping in our over-the-water bungalow while the waves lap gently below us.
*shaking her head and coming back to reality*
Oh, oh, sorry. I started daydreaming a bit there and really lost it with the thought of that handsome tall, dark man giving me a massage. Yes, I know I'm married, and quite happily, too. I'm still human though! Don't worry, there's NO way I'd jeopardize my marriage and my family. I am COMPLETELY blessed and I know it.
Besides, that sand between the toes thing really made my skin crawl anyway.
*shudders*
I can't STAND the feeling of sand between my toes!!!!! And I was raised on a beach. Ok, not on necessarily, but like, on the edge. Reminds me of the movie Shrek, "I'm a donkey on the edge!" I digress. As usual. At least I'm entertaining, right?
Maybe.
Kinda?
Sorta?
Hunh?
~ FOLLOW ME ~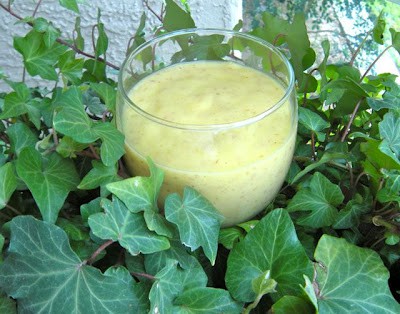 Ingredients
1 Mango, diced and peeled
1 cup pineapple, diced
⅔ crushed ice
½ cup pineapple juice
2 tablespoons greek yogurt
1 tablespoon flaxseed meal
Instructions
Combine all ingredients in a blender and mix on high until smooth.

Pour into glass.
Nutrition
Calories: 117kcal | Carbohydrates: 18g | Protein: 4g | Fat: 3g | Cholesterol: 1mg | Sodium: 15mg | Potassium: 252mg | Fiber: 1g | Sugar: 12g | Vitamin C: 11.8mg | Calcium: 66mg | Iron: 0.8mg
Did you make this recipe?
Share it with me on Instagram and make sure to follow me on Pinterest for more recipes.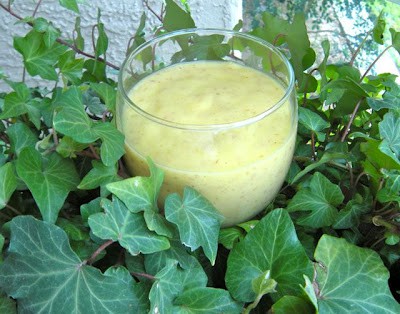 It actually made more than is in this glass, I just did this for photo purposes. It probably amounted to 2 1/2 of these glasses.
I rate everything I make on a scale of 1-4 and this Pineapple Mango Smoothie earned 3 1/2 rolling pins. Sounds weird giving a smoothie rolling pins. I think it should be a straw rating. I don't know if that would confuse people.
You can't have enough drink recipes for those hot summer months so, here are a few more to keep you satisfied and cool this year.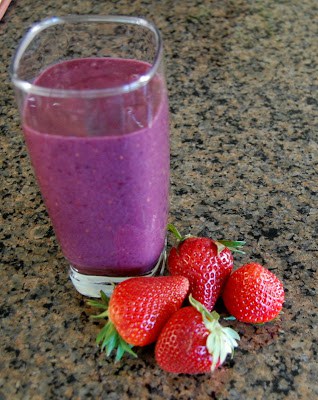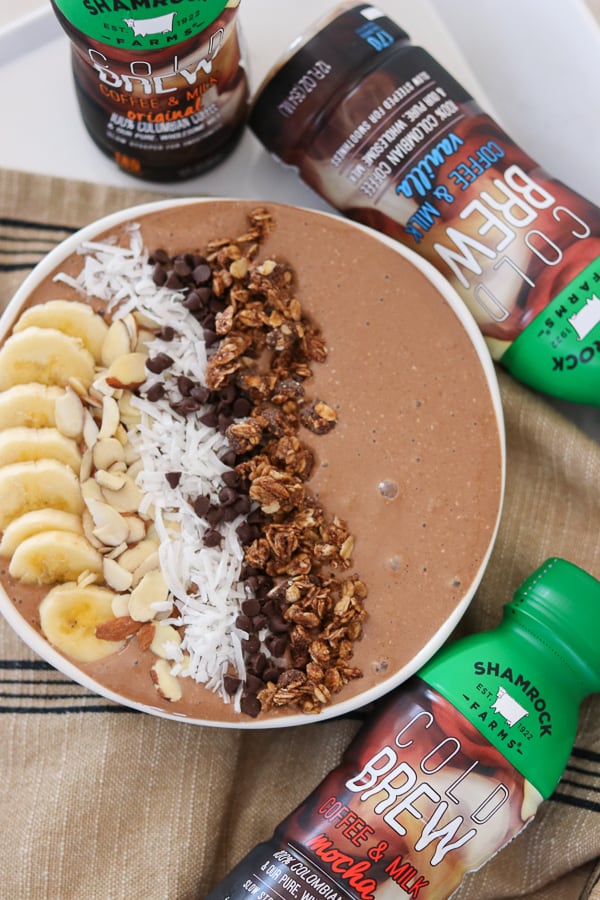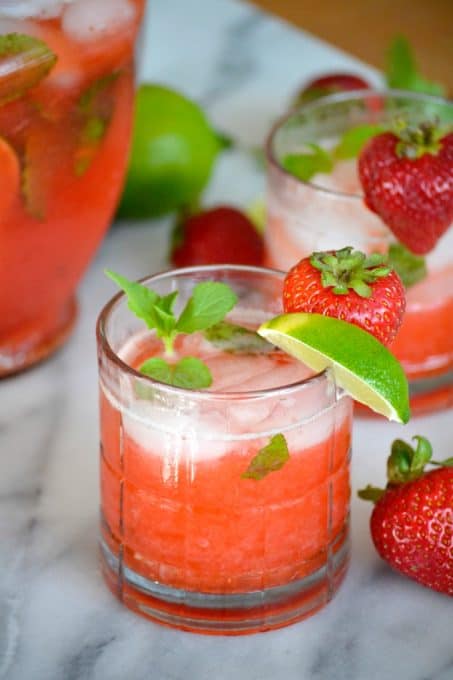 What do you think, rolling pins or straws for Smoothie Saturdays?
Alright, I'm off. I'm playing my son in a mean game of Words with Friends and I'm in it to win it, man! He's dogmeat! I'm kidding. That's a mean thing for a mother to say. I should be encouraging and loving and building my child's self-esteem.
C-H-A-I-N-S for triple word, boy!! BOOYAH!!
Oh, sorry…
LOVE YOU ALL!!!
Reader Interactions