Easy Meal Plan Sunday Week 76 – these six dinners, two desserts and a breakfast recipe will help you remove the guesswork from this week's meal planning. Enjoy!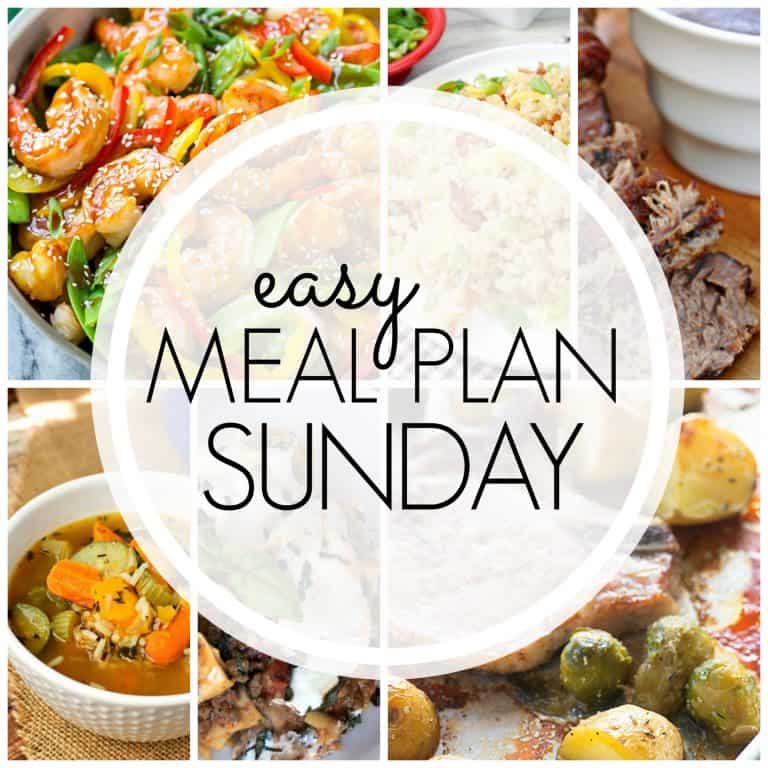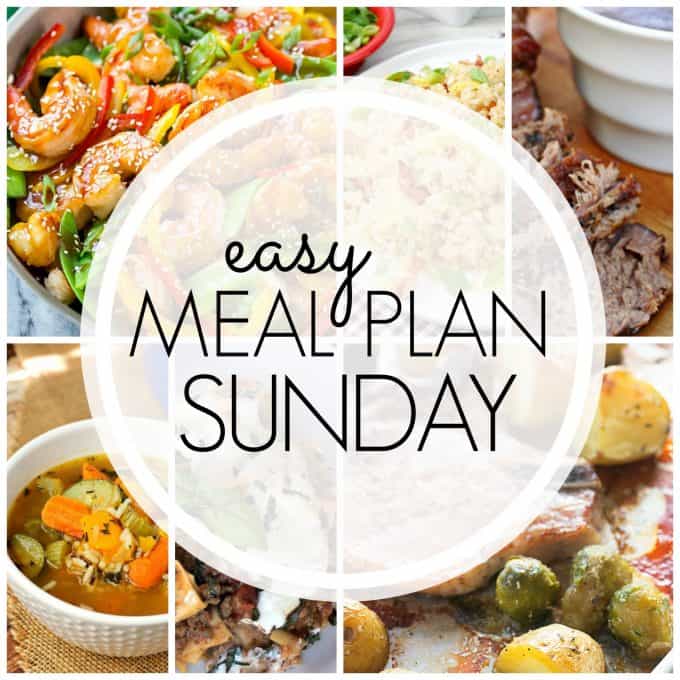 I hope you all have had a great week!
And that you've recovered from the Thanksgiving hustle and bustle.
Now it's on to a frenzied shopping season.
Sometimes I'll go out shopping on Black Friday, but didn't this year because we were traveling. As I get older, I believe I'm enjoying the crowds less – just don't seem to have the patience for it. I'm also avoiding Walmart at all costs these next few weekends because it's always a zoo. I'll stick to the mid-week late evening shopping if I need anything…or send one of the kids. 😉
Taking a jaunt to Urgent Care this morning to get me some meds. I've been sick for over a week now, coughing, feverish and just all-around blah. It could now be turning into a sinus infection and I can't stop coughing. I've got work to do, so it's definitely time to get better!
There's also a Facebook LIVE video that needs to be done tomorrow, but I'm thinking I'd be better off doing it Tuesday, so watch for it.
Have a great Sunday and be sure to watch for more great recipes throughout the week and be here again next Sunday for our Easy Meal Plan.
Save this to your favorite Pinterest board!


SIGN UP FOR THE
WEEKLY 365 DAYS OF BAKING & MORE
NEWSLETTER BELOW!





DATE NIGHT
-KITCHEN CLOSED-



Here's a look at some of our previous Easy Meal Plan Sundays in case you've missed them…