These Avocado Tuna Salad Lettuce Wraps make a great low carb lunch or snack. Solid white tuna, avocado, fresh dill and mayo, and sweet relish make this a tasty and easy recipe.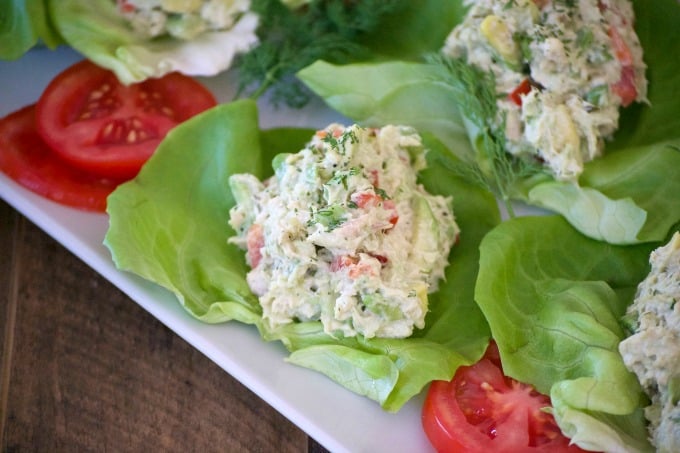 Missed me?
I've missed you!
I've just been busy taking care of some admin. work for the blog, shooting and editing some videos, etc., etc.
And next Tuesday I leave for 6 days for Orlando. I'm going to on a blogger's retreat with a bunch of wonderful bloggers.
Make sure you're following me on social media because I'll be posting my adventures and you'll be able to see me in Disney and Universal Studios.
SAVE THIS LETTUCE WRAP RECIPE TO YOUR FAVORITE PINTEREST BOARD!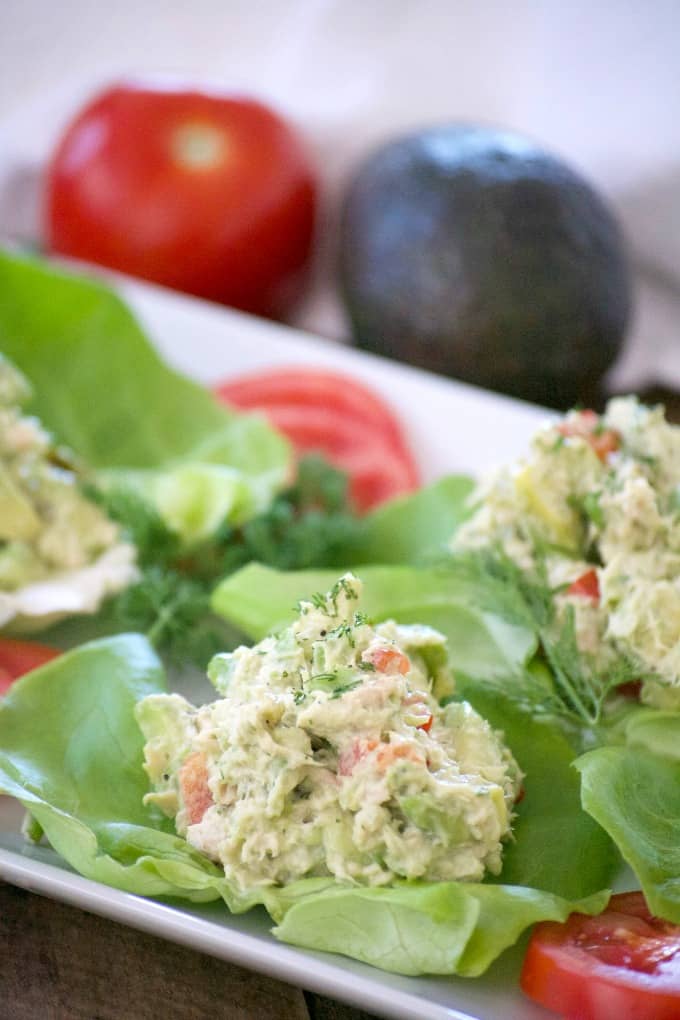 These Avocado Tuna Salad Lettuce Wraps make for a great lunch when you're trying to watch what you eat. If you're really concerned about the use of mayonnaise in it, you can Google substitutes, too. I like the idea of using hummus instead.
My mom always made tuna salad when I was little with the mayo and sweet relish. I decided to change up her recipe and add the avocado like I did similar to these Avocado Tuna Salad Bites with just a little bit extra for flavor.

I've recently learned how to easily cut an avocado. I'm so excited!! I used to do it on a cutting board, but this way is SO much easier!
With a large sharp knife, cut lengthwise all around the avocado and then pull the two halves apart.
Hit the seed with the bottom of the knife so that it sticks into it. Slowly twist the knife to pull the seed out and discard.
Slice into one half of the avocado, making lines going lengthwise and down into the peel, being careful not to cut through (don't want to lose a finger!). Next, make slices going the opposite way down to the peel/shell so that you've created cubes as you can see above.
Using a spoon, gently dig into the avocado, removing the cubes as you scoop.
TA DA!!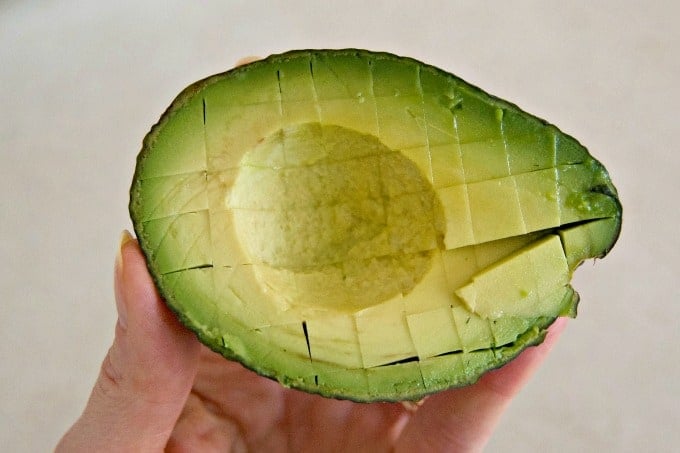 Works like a charm if you ask me and there's less mess on my cutting board and hands. Try it and let me know what you think!
While perusing tuna salad recipes, I came across some great ones. I found this Mediterranean Tuna Salad with Tarragon Vinaigrette. I'm loving all of the beans in it! This Tuna and Orzo Salad with Parmesan and Basil will be a great summertime dish. When the warm weather comes, I'll definitely be looking for easy dinners where I won't have to turn the oven on.
This Garden Veggie Tuna Mac Salad has lots of fresh veggies. I miss when we had our garden and could pick produce for dinner whenever we wanted it.
And of course, there's always the classic Tuna Casserole. I grew up eating it as a kid and I'm sure you probably did, too!
SIGN UP FOR THE WEEKLY
365 DAYS OF BAKING & MORE
NEWSLETTER BELOW!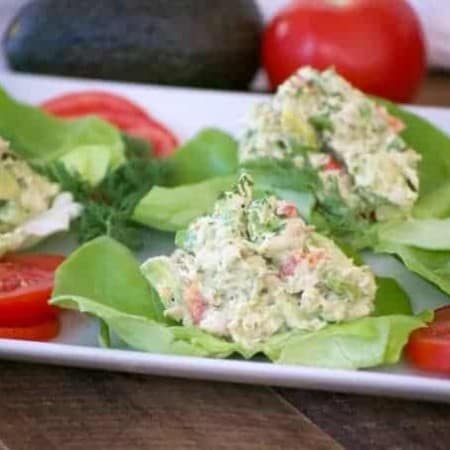 Avocado Tuna Salad Lettuce Wraps
These Avocado Tuna Salad Lettuce Wraps with solid white tuna, avocado, fresh dill, mayo and sweet relish, are a delicious and great low carb lunch or snack.
Ingredients
1 5 ounce can solid white tuna in water
¾ teaspoon fresh dill
¼ cup mayonnaise
1 tablespoon sweet relish
¼ cup diced red pepper
salt and pepper to taste
1 avocado cut into small cubes (as described on my blog)
butter lettuce 4 leaves gently washed and dried
Instructions
Drain the tuna and place into a medium bowl. Mash with a fork to shred.

Add the dill, mayonnaise, relish, red pepper and mix.

Add kosher salt and ground black pepper to taste and mix.

Add the cubed avocado and using a rubber spatula, gently fold into the tuna.

Divide evenly among the four lettuce leaves.
Did you make this recipe?
Share it with me on Instagram and make sure to follow me on Pinterest for more recipes.
Don't have time for an extravagant dinner? Don't worry, here are recipes that will help!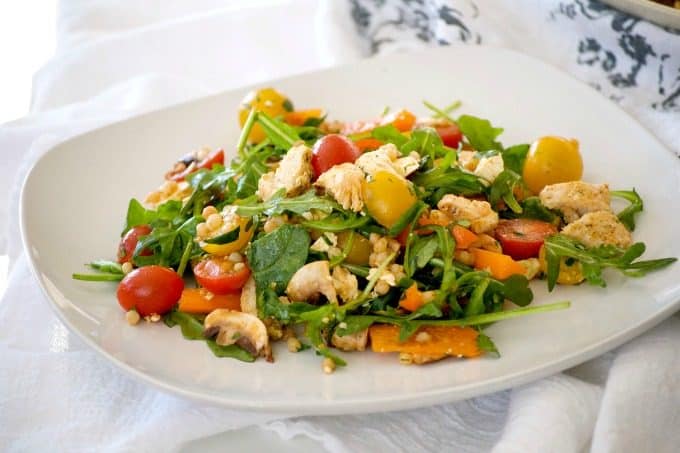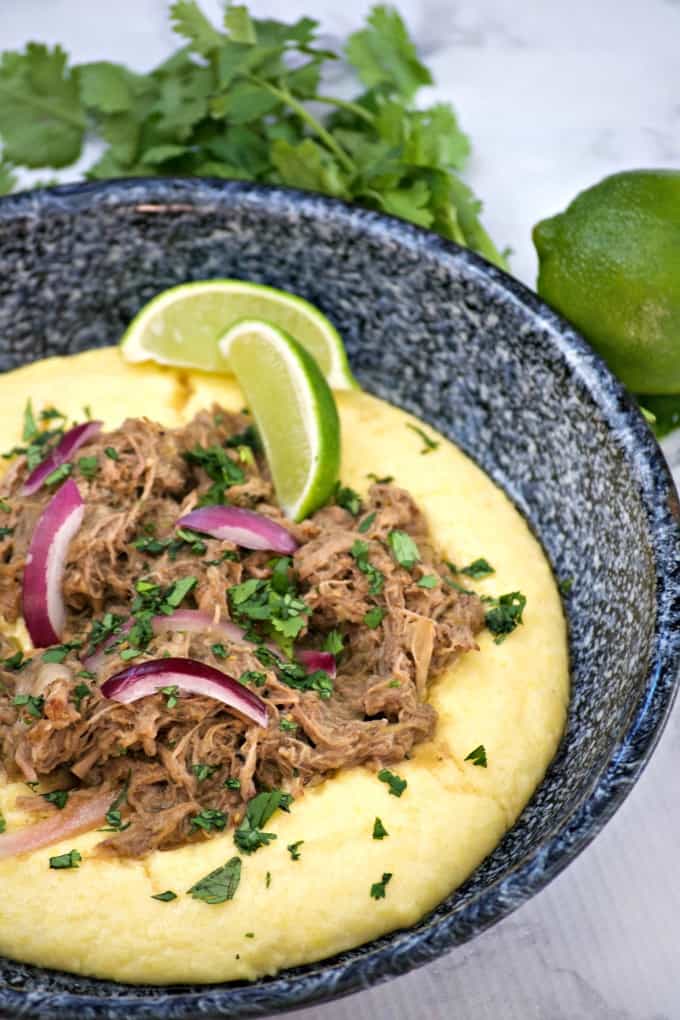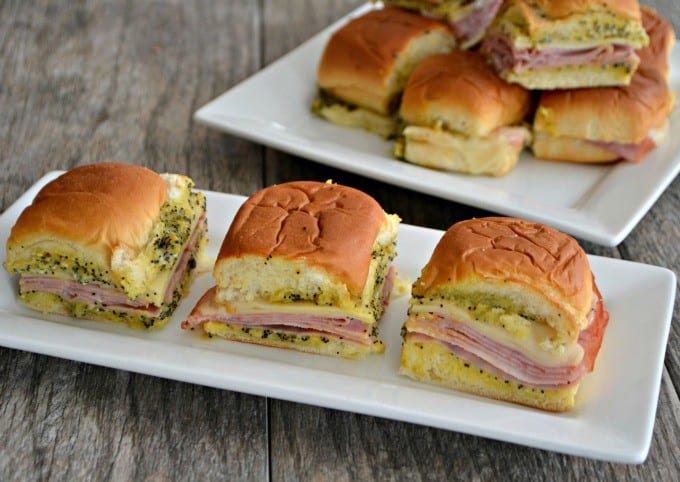 Take a look at these great videos to see more tuna recipes and a fun video about lunches!

Reader Interactions