Nothing completes a dinner meal more than a slice of bread. It doesn't matter if it's picking up the last bit of sauce, or drowned in butter, this Italian Herb and Cheese Bread pass all expectations.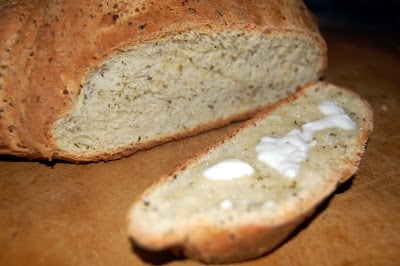 Like most dinners, I crave a good slice of bread. And of course, I usually decide to make it from scratch. Homemade bread just sounds better.
For this one, I again used my trusty ol' Fannie Farmer Cookbook Thirteenth Edition, p. 515; author, Marion Cunningham; publisher, Alfred A. Knopf, Inc., a division of Random House; ISBN 0-394-56788-9. The recipe is for white bread and underneath the entry, there are variations, one being the Italian Herb and Cheese Bread.
I can always tell when I'm baking something if it has gone past its' peak point, so to speak. You know, when the bottom of the cookies are a little too brown or if the cheese on the lasagna is darker than I'd like.
Unfortunately, the aroma takes a lot longer to drift into the room down the hall, so by the time I smell it, the items in the oven are "well done". This happened with the bread today.
I have to say though, even if the crust wasn't up to par like I wanted it to be, the inside was soft and delicious. Like how bread ought to be! The Italian herbs combined with the cheese were really tasty. Plus, it went well, when I dipped the bread in the olive oil and balsamic vinegar. If you want a little more with the sauce, add some cheese to it.
You have no idea how it all comes together after doing that!
SAVE THIS ITALIAN HERB AND CHEESE BREAD TO YOUR FAVORITE PINTEREST BOARD!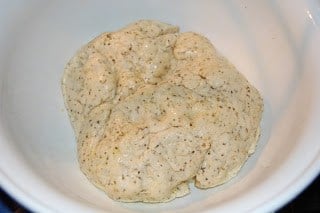 I didn't burn it, it's just the crust was definitely browner than I would have liked it to be, so it was crunchier on the outside. I was disappointed because I had been looking at focaccia recipes and was going to do one of those, but changed my mind and went with this one. So, I'm sure I had the preconceived idea of a soft crust and a really soft, tasty bread.
Interested in other bloggers?
Mary's blog barefeetinthekitchen, has a great slow cooker beef stroganoff recipe that is to die for and is packed with flavor.
Craving a great Mexican dish, chef-in-training knows how to make a great one with her chile Verde pork enchiladas.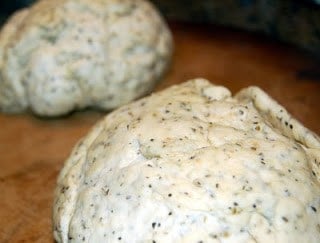 I neglected the step of kneading for a minute or two and then letting the dough sit for 10. It just completely escaped me and I wanted rounded loaves, so I decided not to use the pans. I also added 1½ teaspoons or dried oregano to the dough. It smelled so delicious when I was mixing it and I could just imagine it dipped in olive oil and vinegar.
Yummmmmmmm…
Then, the house smelled so good as it was baking, too.
That's one of my favorite smells by far. It makes baking that much easier, especially when I'm able to eat it afterward. I mean, who needs that darn bread machine when you can do it yourself, get a workout, then bask in what you just did by letting it bake in the oven?! I'll tell you, there's not much that tops that.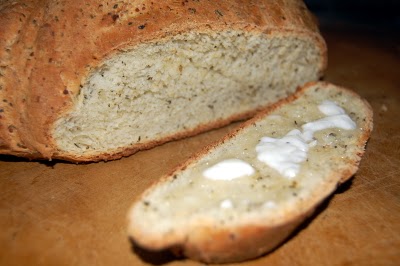 Italian Herb and Cheese Bread
A delicious loaf of bread never goes to waste, and this ideal side dish is a perfect example!
Ingredients
2 tablespoons shortening or vegetable oil
2 teaspoons salt
2 tablespoons sugar
1 cup hot milk
1 cup hot water
1 package dry yeast
¼ cup warm water
6 cups white flour
Instructions
Mix the shortening, salt, and sugar in a large bowl.

Add the hot milk and hot water, and let cool to lukewarm.

In a small bowl or cup, mix the yeast with the 1/4 cup of warm water and let it stand for 5 minutes to dissolve.

Add the dissolved yeast and 3 cups of the flour to the fixture and beat well until blended.

Add 2 more cups of flour, mix and turn out onto a lightly floured board.

Knead for a minute or two and let rest for 10 minutes.

Put the dough in a large, greased bowl, cover, and let rise in a warm spot until it doubles in size.

Punch down and shape into 2 loaves. Place in greased loaf pans, cover, and let rise until it doubles in size again.

Preheat oven to 425 degrees and bake the bread for 15 minutes. Reduce the heat to 375 degrees and bake for 30 minutes more.

Remove from pans and cool on racks.
Nutrition
Calories: 2845kcal | Carbohydrates: 599g | Protein: 80g | Fat: 7g | Saturated Fat: 1g | Sodium: 4669mg | Potassium: 869mg | Fiber: 22g | Sugar: 25g | Calcium: 113mg | Iron: 34.8mg
Did you make this recipe?
Share it with me on Instagram and make sure to follow me on Pinterest for more recipes.
If you think the bread needs a little more to it, mix 2 garlic cloves, minced, 1 cup grated Parmesan cheese, and 1/4 cup of fresh basil or 2 tablespoons dried, crumbled, and add to the last batch of flour. Of course, there's always room to improve it.
I've mixed and matched this recipe numerous amounts of times and I'm proud to say that this earned 3 rolling pins. I'm sure in the future I'll improve it to 4, but for now, it's a winner!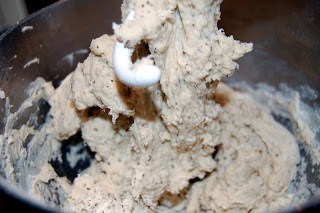 Looking for more great side dishes to conquer that dinner planning?! I have you covered with these 3 great recipes that I can't say enough of.
One recipe that I will continue to make until I'm that awesome grandma is this delicious Pepperoni Bread. This is probably the most requested family dish to date, and I'm always up for making it.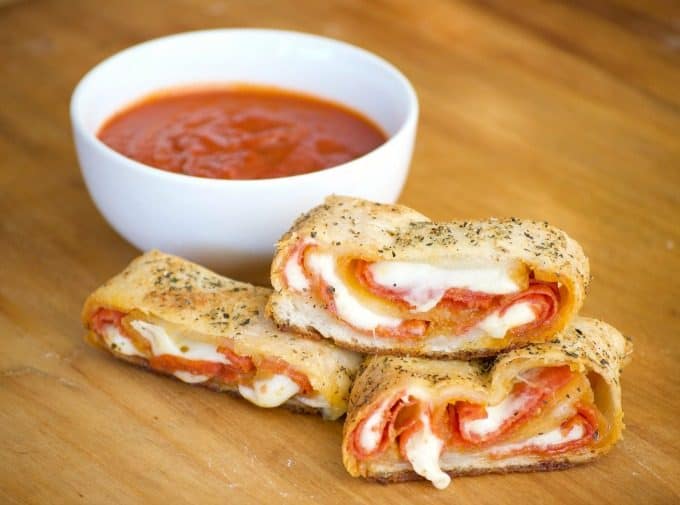 In need of another mouthwatering, homemade bread recipe? I have you covered! This is like no other bread, and that's not an understatement.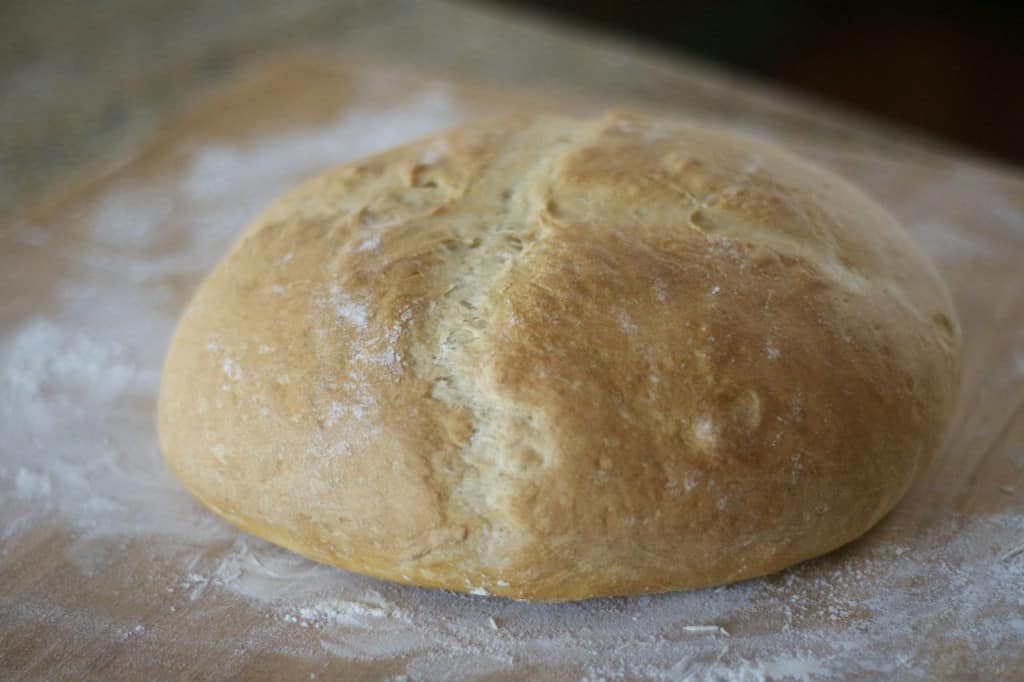 I think one of my favorites has to be banana bread. No one can say no to something like that, and with my Blueberry Banana Bread, that's 100 percent true. Make sure to go slow on it because there's a tendency to eat all of it the day you bake it!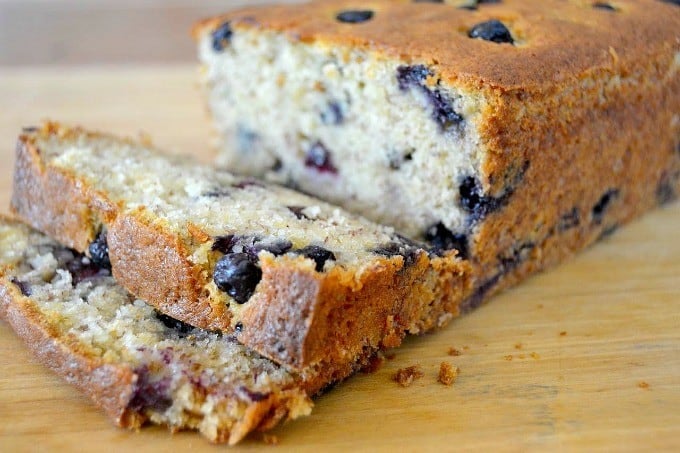 Reader Interactions