Welcome to Furry Friend Friday, our first installment! We've recently acquired a new family member that I'd like to introduce you to. Each week I'll be sharing pictures and updates on his adventures. If you love Golden Retrievers, puppies or dogs in general then you're going to enjoy following his antics each week.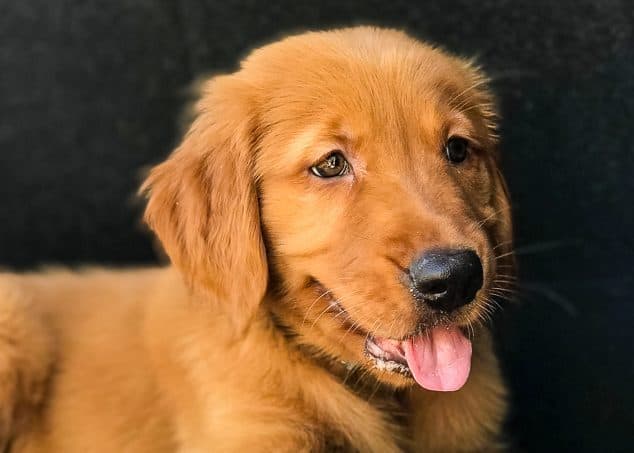 I'm so happy to introduce you to Logan!
I am proud to be partnering with Mitsubishi for this sponsored post. As always, all opinions are 100% my own.
He is our 12-week old red Golden Retriever puppy.
And needless to say, Kurt and I have absolutely fallen in LOVE!!
I mean, who wouldn't?
There's just something special about babies and puppies AND since I won't be giving birth to another baby anytime soon (or again for that matter!), we figured a puppy was the next best thing.
Just look at that face!!!
He makes my heart melt.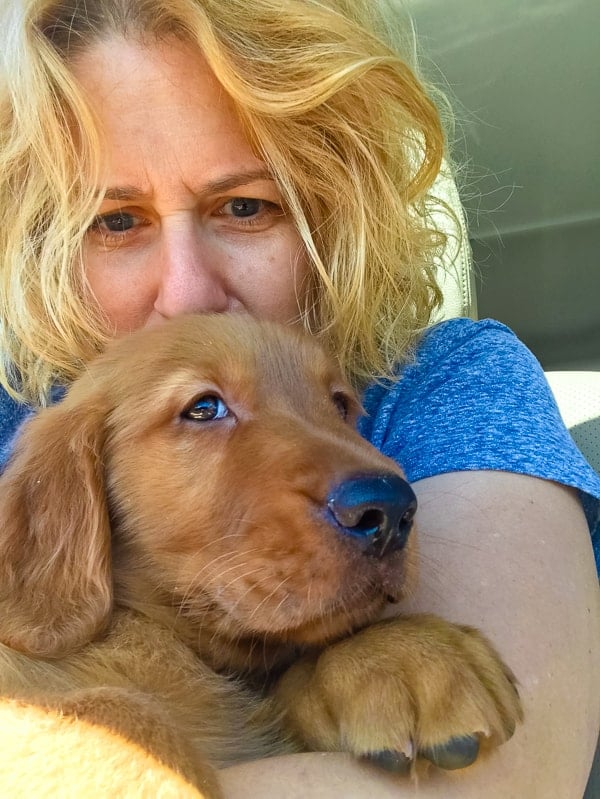 We found him in California, east of Los Angeles from a breeder. I had been searching and searching for a dark Golden Retriever litter the beginning of the summer and was coming up empty. There were a lot of English ones with the cream colored coat, but we've always had an affinity for the red.
If you've been a reader of 365 for a while, then you might remember that we owned two red Golden Retrievers in the past as well.
Brady, was our first family dog and was such a gentle, happy-go-lucky, fun-loving goofy guy. He loved going for walks but especially on runs with Kurt.
Unfortunately, we had to say goodbye to him in March of last year.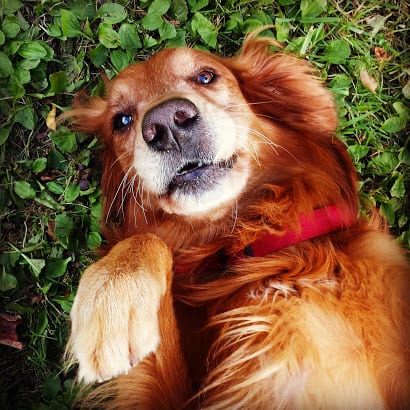 Our daughter, Emma, wanted her own Golden Retriever a few years ago and she purchased Keiser. He quickly became the Alpha dog even though Brady was older and had been with us a few years. He was a lover, not a fighter. LOL
Keiser was only 2 1/2 when we said goodbye to him in March, 2015. He had been suffering from seizures and in the end, the medications couldn't control them.
Keiser was such a sweetheart – loved to play with Brady and tug on his ears, was always going full-speed on walks and hikes and LOVED being outside!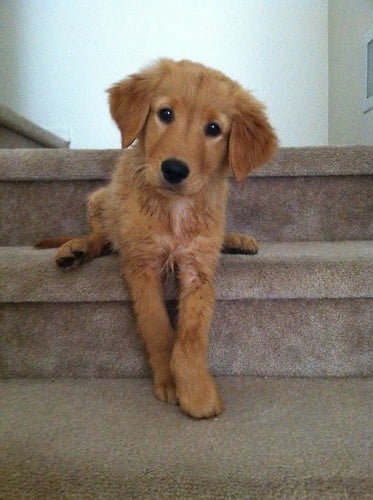 So now, we have this guy.
SAVE THIS FURRY FRIEND FRIDAY TO YOUR FAVORITE PINTEREST BOARD!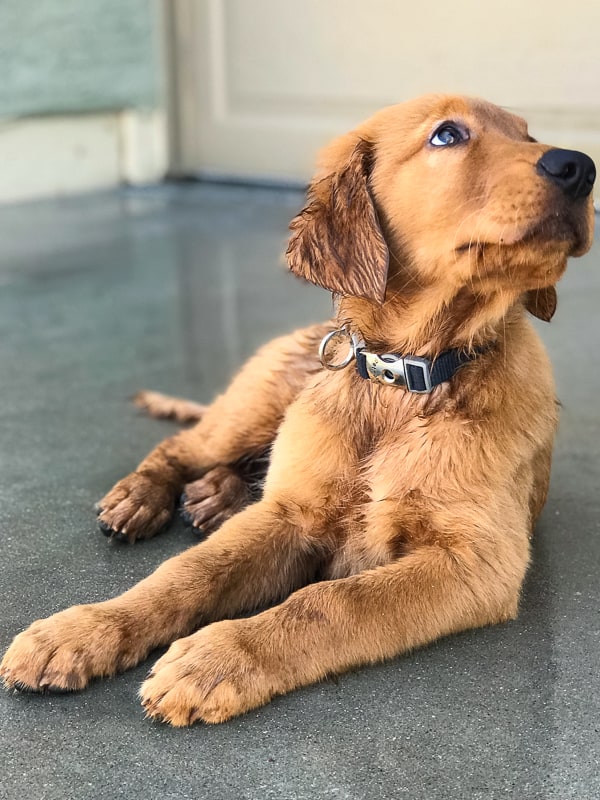 Being from New England and loving all of our sports teams, we wanted to give him a name with reference to the Boston Red Sox. Because face it, you give your first dog, the name of your greatest quarterback, you've got to stick with that theme.
We'd thought about Fenway, Benny (Andrew Benintendi), as well as some others. Kurt was interested in a Scottish name since that's where the breed originated and picked Logan.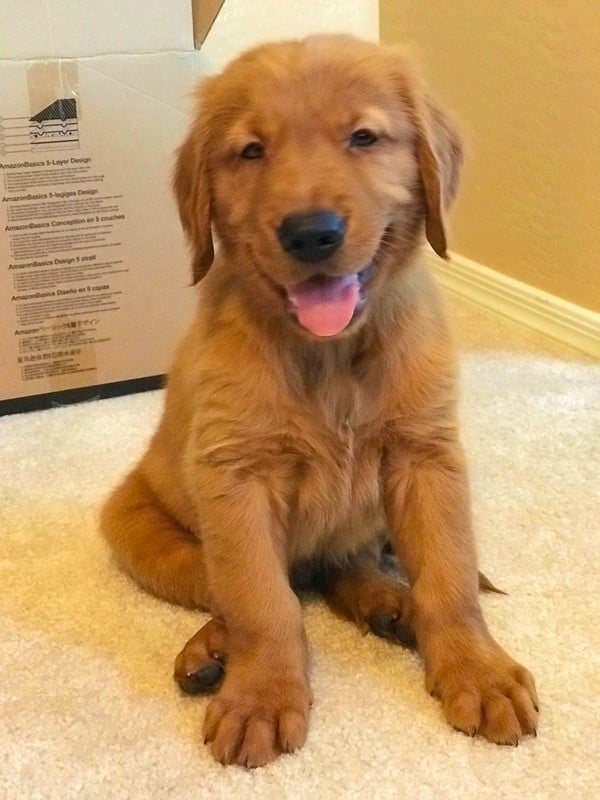 So, a reference to an airport in Boston is the closest we came to anything Red Sox, but we love the name and it suits him well.
Kurt and I had a lot of fun going to California to both choose him from a litter of 9 when he was four weeks old and then returning a few weeks later to bring him home.
Mitsubishi provided us with their 2018 Outlander for his first road trip and we couldn't have been happier with it. It was such a smooth ride, and quite comfortable for our long road trip. I really loved that it so much legroom that Mr. Logan felt both comfortable and safe enough to sleep at my feet practically the whole way home.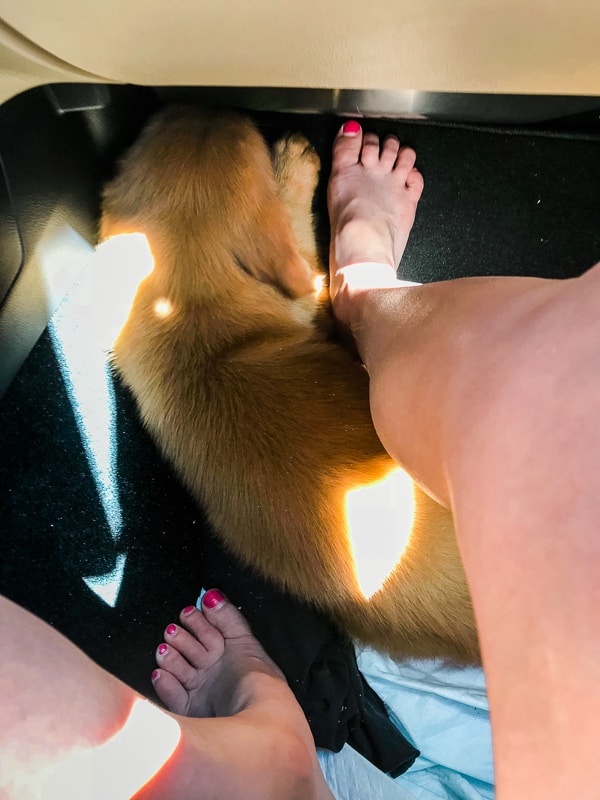 Here are some more picks we took of him from his car ride with us.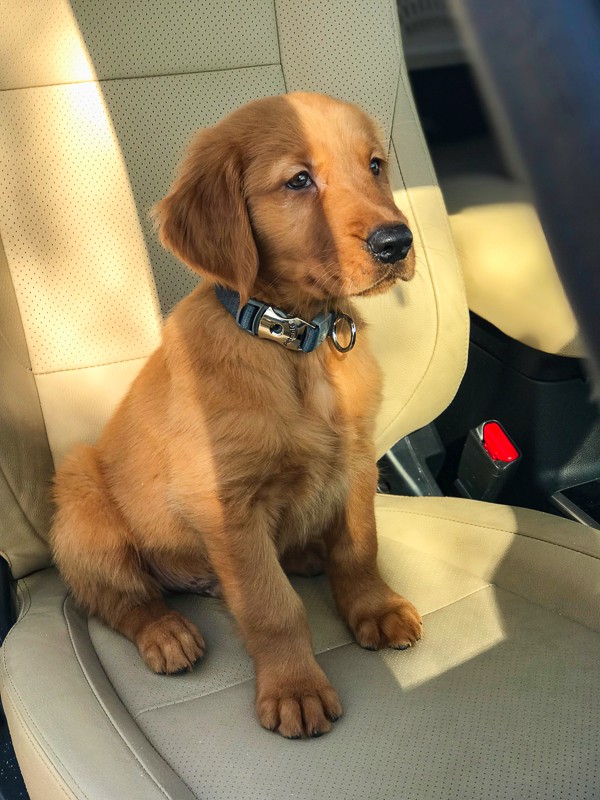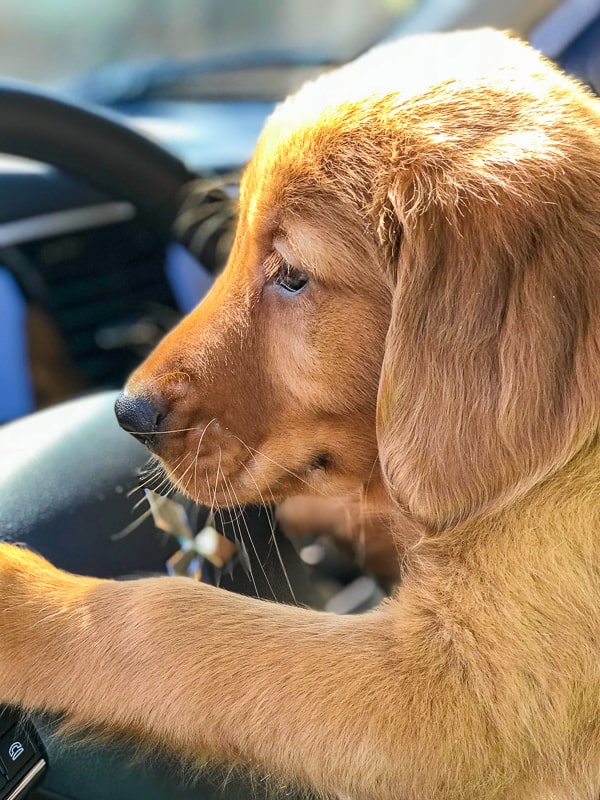 Since we've gotten him home, he's adapted well. I can't really say that he and our daughter's cat, Winnie are getting along, but I'm working on that part. They've been chasing each other around the house, so I'm trying to reel them both in and have them relate to each other calmly. HA!
Wish me luck on that one!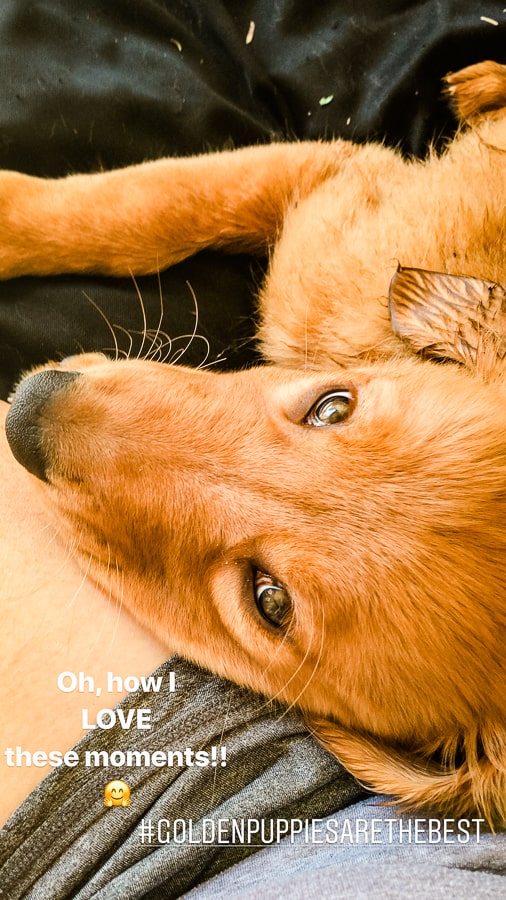 You can follow all of Logan's antics here on my Instagram stories if you're not following me already.
AND I've started a Logan the Golden Dog account on Instagram for him as well where you'll see almost daily pictures and adventures of our boy as well.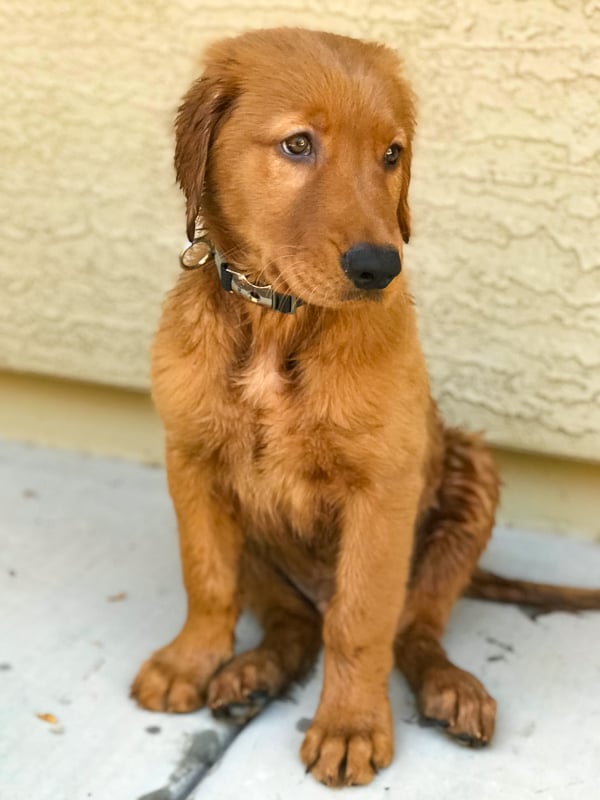 I so look forward to sharing all of our adventures with you each Friday and tell you what he's been up to.
He's VERY entertaining as puppies will be, and I know that the entertainment will only continue for many years to come!