It's Furry Friend Friday – Happy First Birthday! This week I'm sharing pictures and updates on Logan, our Golden Retriever puppy. AND I'm adding more of our polydactyl cat, Winnie to our posts from now on. If you love Golden Retrievers, dogs or cats then you're going to enjoy following their antics each week.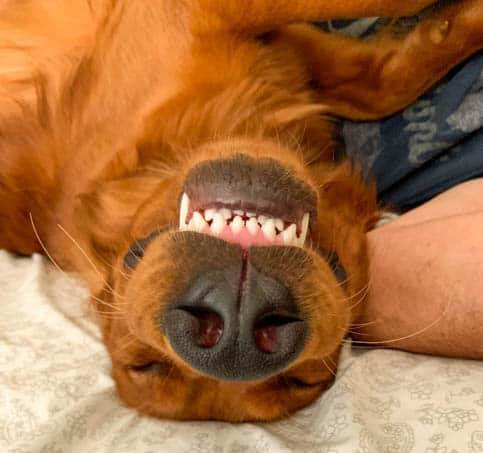 Wow, has this summer flown or what??
You can now follow Logan and Winnie,
our polydactyl cat on their new Instagram account,
Tails of Logan and Winnie!
I can't believe my last Furry Friend Friday post was the one for Mother's Day!
YIKES!!
Sorry folks!
You can tell from the picture below that Logan's been busy giving Winnie ALL THE LOVE, can't you?
LOL
The cat fur on his mouth is a dead giveaway.
SAVE THIS FURRY FRIEND FRIDAY – HAPPY FIRST BIRTHDAY TO YOUR FAVORITE PINTEREST BOARD!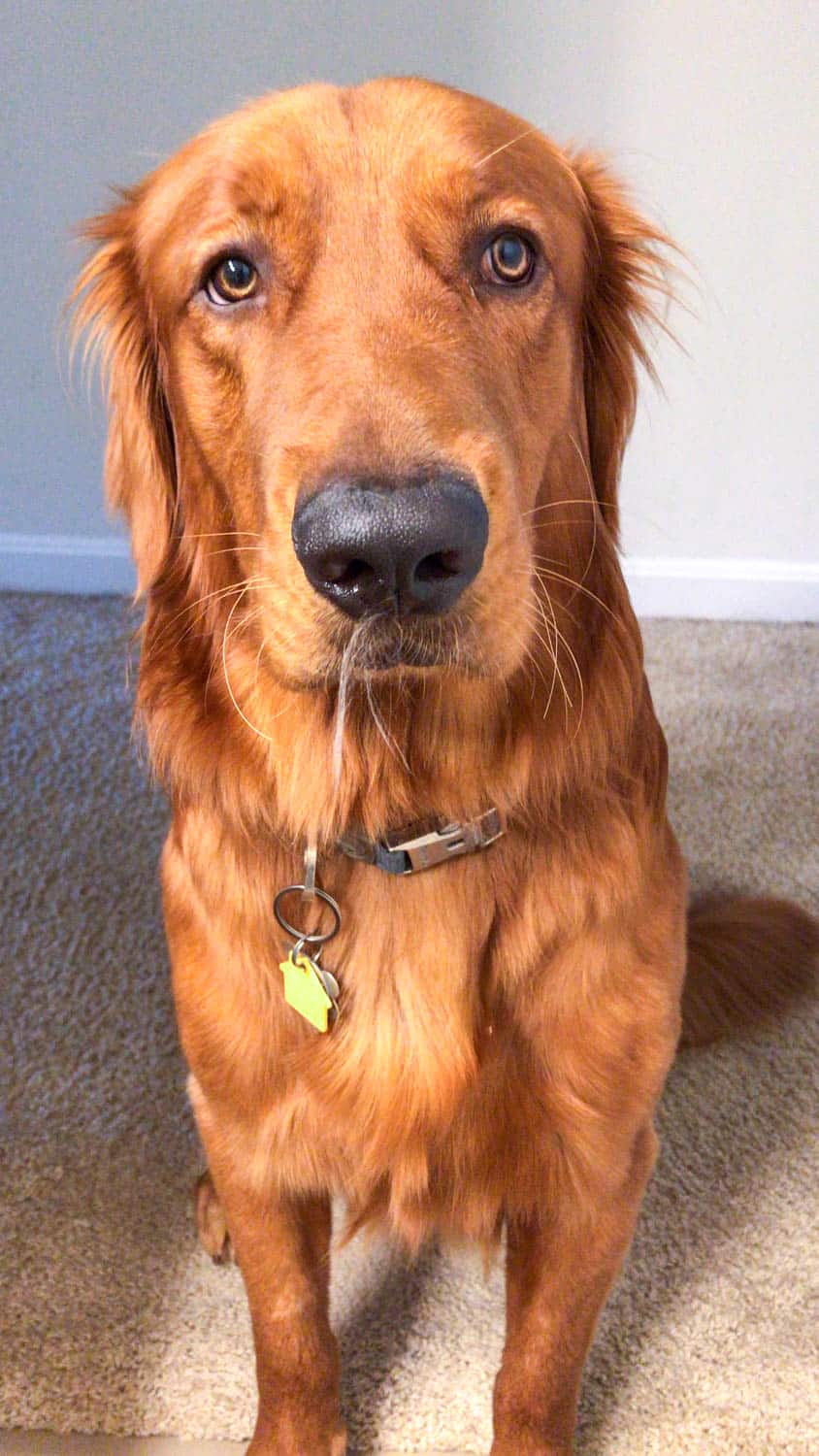 Yes, summer is practically over and we can now resume taking the pup to the beach.
Public beaches here in South County, Rhode Island don't allow dogs from May 15th to September 15th, so we're now counting down the days!
However, we have been able to take him to a few swimming spots. Don't worry, he hasn't missed out on ALL the fun.
He and I have resumed our morning snuggles.
He's MUCH bigger than he used to be and can't exactly sit on my legs anymore like he used to, but at times he certainly tries!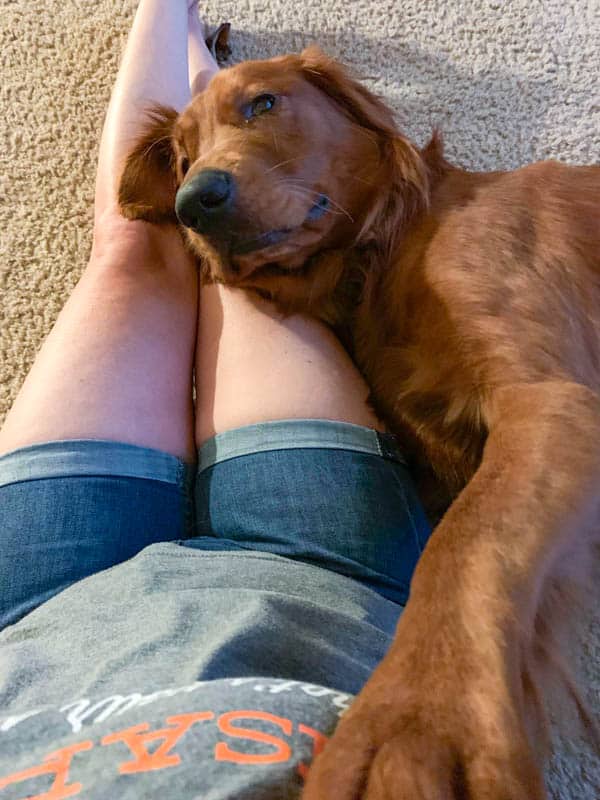 And if he can't sit on me then he has to have at least one body part draped over my body.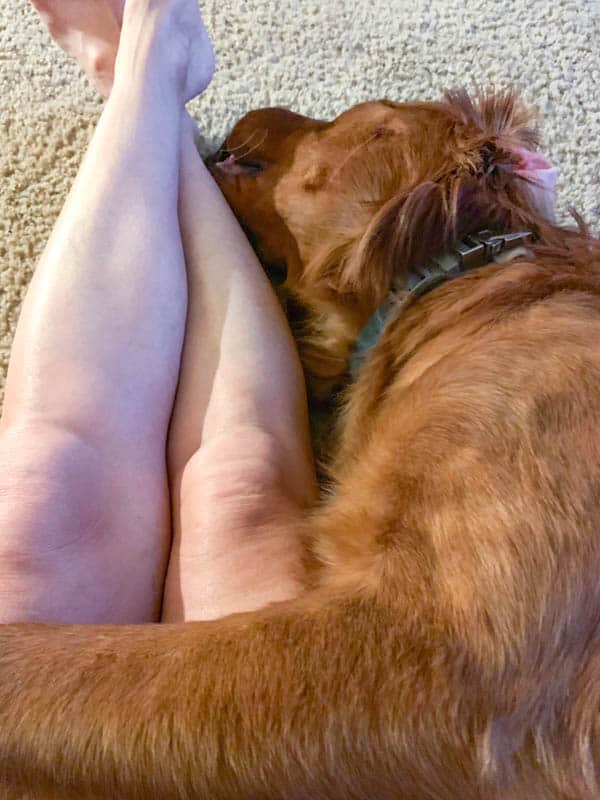 We celebrated his Happy First Birthday on July 11.
And he's been with us almost a year.
We've had so much fun with him and he's become a well traveled pup.
A few weeks ago, Kurt, Logan and I drove down to Philadelphia to help our youngest daughter, Emma pack for her move to Germany.
She is now an au pair for the same family our oldest daughter, Alex au paired for two years ago.
Needless to say, a weekend in Philadelphia was a bit overstimulating for him with all the noises, cars, people and such.
He was a wee bit exhausted on the car ride home.
I'd often catch him falling asleep as he was sitting up.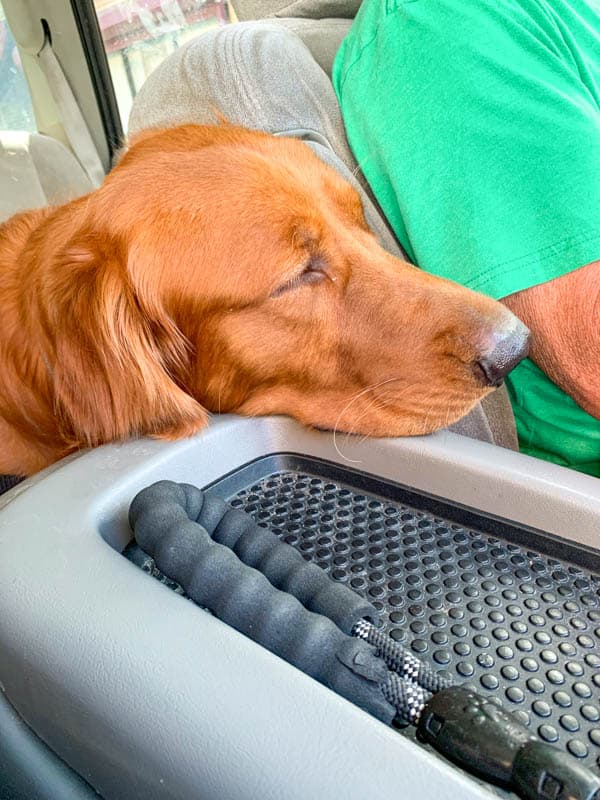 Sign up for the
365 Days of Baking and More
newsletter below!
Logan the golden dog and Winnie the polydactyl cat
These two.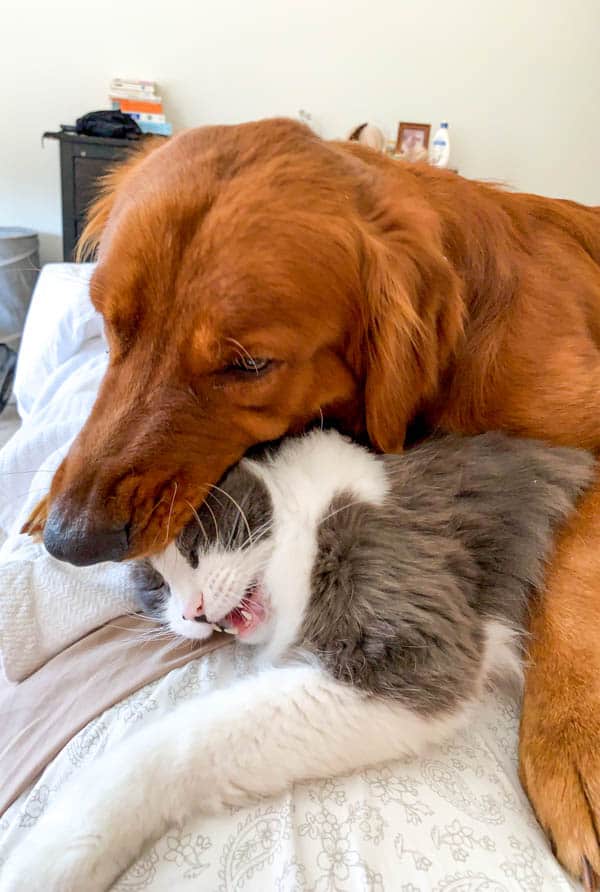 It's most definitely a love/hate relationship.
Of course, Logan LOVES Winnie far more than she does him.
It's been a lot of fun to share their daily antics with followers.
They're so entertaining that sometimes they remind me of when the kids were little.
Watch on the blog next week for an easy to make dog treat. Logan loved them and I'm sure your pup will, too!
Enjoy your long weekend and we'll catch up with you next week!