It's Furry Friend Friday – Mother's Day! This week I'm sharing pictures and updates on Logan, our Golden Retriever puppy and the time we spend with our three kids. If you love Golden Retrievers, puppies or dogs in general then you're going to enjoy following his antics each week.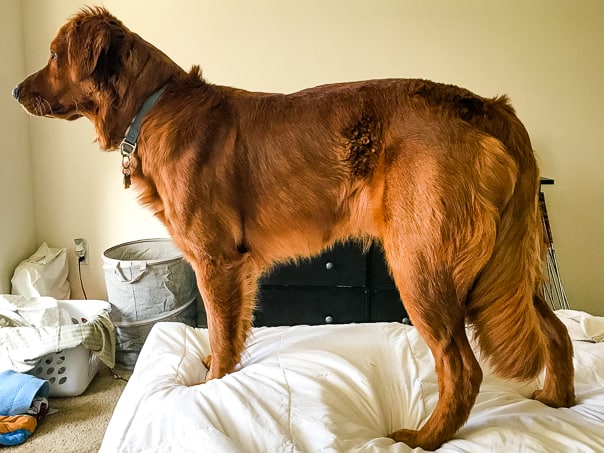 I hope you all had a good Mother's Day!
*This post contains an affiliate link(s).
If you were missing your mother, a child or are struggling with infertility, then I send you big hugs.
I know that the second Sunday in May can be a very difficult day for some.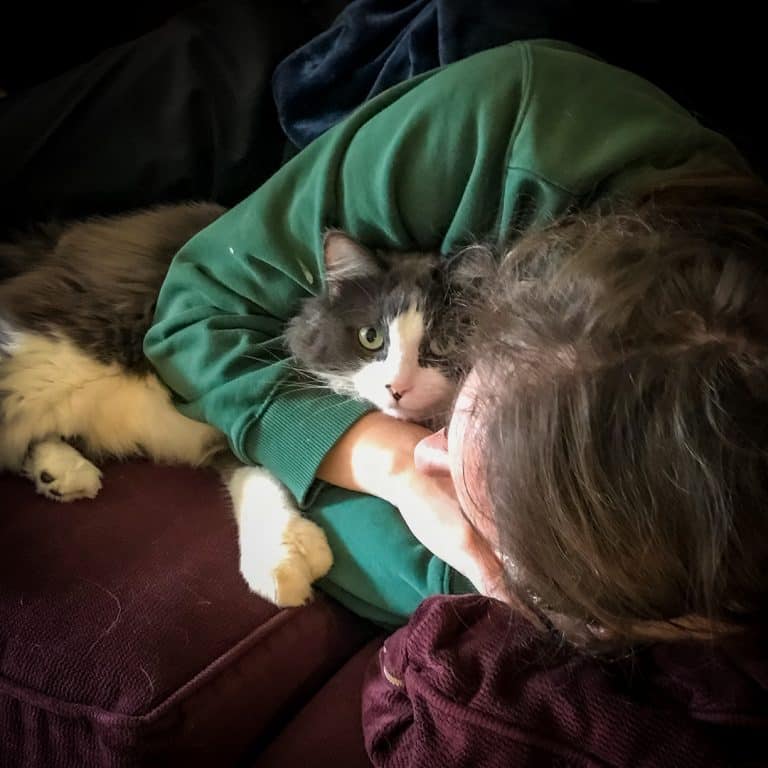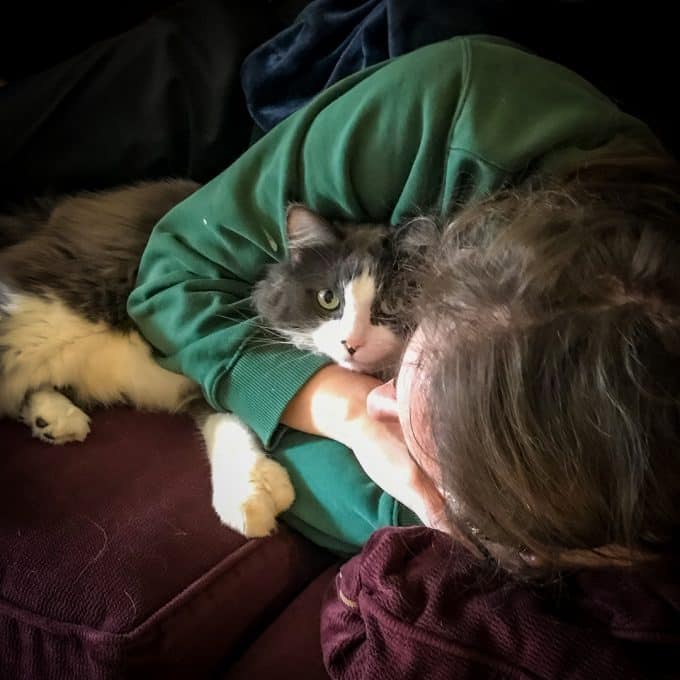 SAVE THIS FURRY FRIEND FRIDAY – FAMILY TO YOUR FAVORITE PINTEREST BOARD!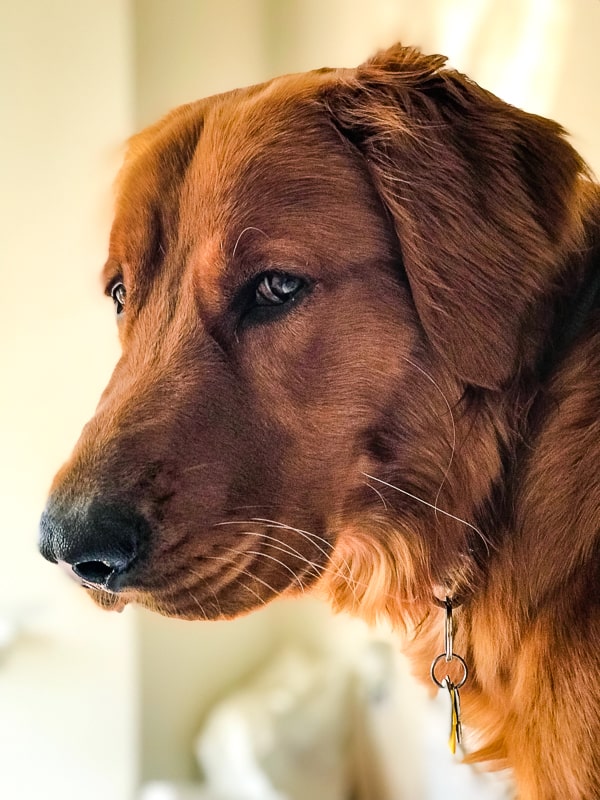 Our three children came to visit us in our one bedroom apartment this past week. It was a tight squeeze, but it was wonderful having them all here with me for Mother's Day.
Being a full-time mom when they were little and Mother's Day rolled around all I wanted to do was have a day to myself to go Barnes & Noble or shopping.
Now that we're separated by hundreds or thousands of miles, the best Mother's Day present is just having them with me.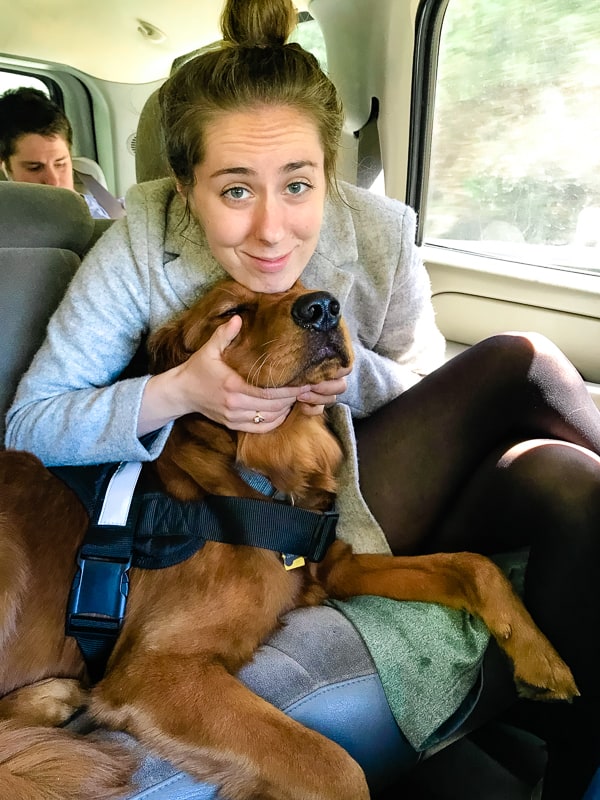 While they were here we ate A LOT of food native to Rhode Island that they've been missing. We also went on a tour of The Breakers in Newport and had lunch with extended family to celebrate my nephew's college graduation.
We played a lot of cards – Wizard and Cards Against Humanity. Took Logan for walks and were able to go to the beach and visit Grandma.
You can follow all of Logan's antics here on my Instagram, too! You'll see what our Furry Friend Friday pup is up to each day.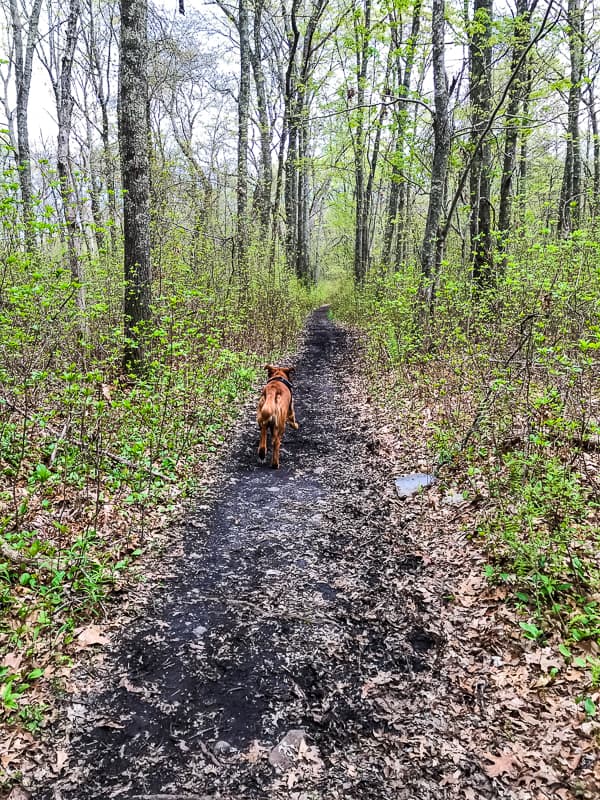 Yesterday, Kurt and I took Logan on a trail hike and will resume the Saturday hikes we were doing back in Arizona.
He LOVES to carry sticks (ok, small logs) with him when we're out hiking. Either those or really LONG tree branches like his real-life brother, Indiana.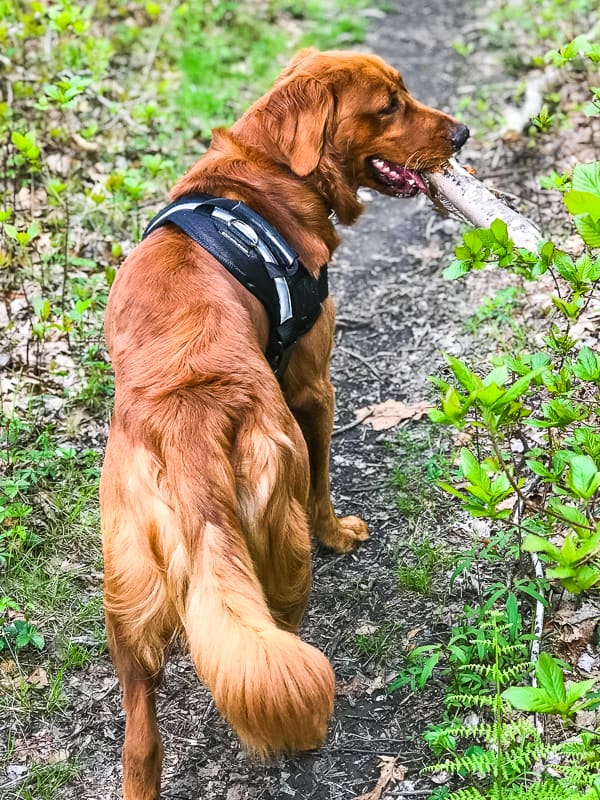 Notice the harness on his back? This 80+lb. pup has been pulling us something fierce on his leash, so I decided to buy him the EXPAWLORER Big Dog Harness you see him wearing above along with the BAAPET 5Ft. Strong Dog Leash.
Can I tell you, it's made SUCH a difference in his behavior when we walk him! Even the kids were amazed at the change!
We now have more control and he doesn't pull because when we pull him back the force of his harness lifts his front legs up and back. He's more relaxed having the weight of the harness on him, too even though it isn't very heavy. It's truly been amazing and I can't recommend it enough.
Sign up for the
365 Days of Baking and More
newsletter below!
So, that's our week in a nutshell! We'll be back again next week with more!
Have a great one!
Did you enjoy reading this week's tails (haha) about Logan the Golden Dog and Absence Makes the Heart Grow Fonder? If so, please take a look our past posts!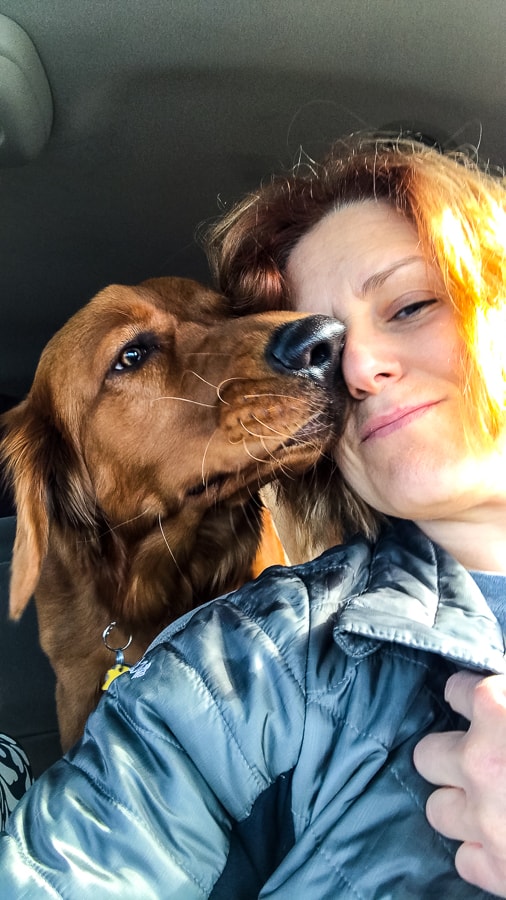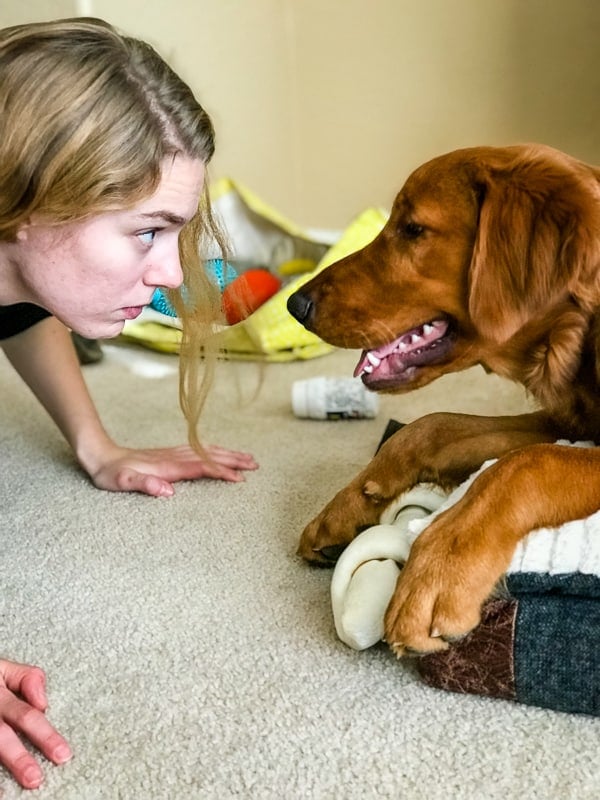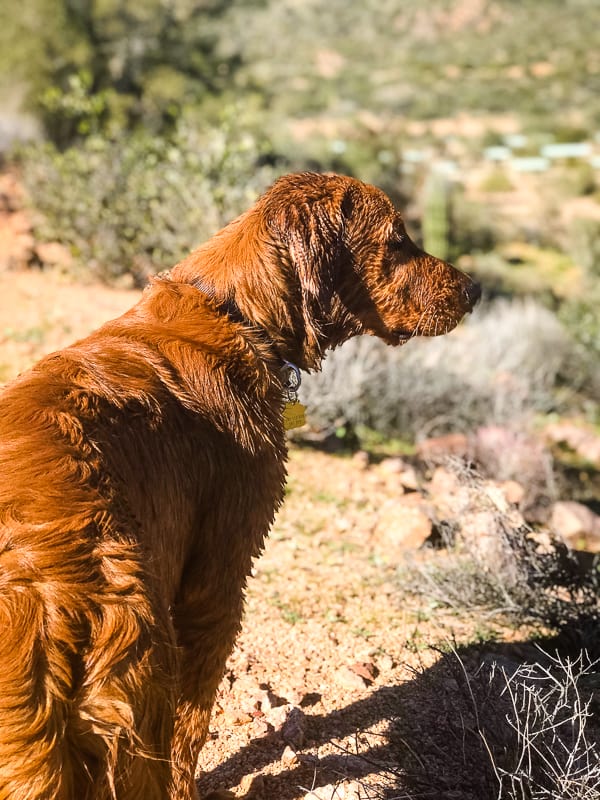 *We are a participant in the Amazon Services LLC Associates Program, an affiliate advertising program designed to provide a means for us to earn fees by linking to Amazon.com and affiliated sites.
These are links that can take you to a product (or products) that I recommend. I do receive a portion of the sales or credit for my future purchases from any items purchased through those links. Your purchases encourage my baking, cooking and butter habit, and contribute to the life of this blog. I thank you so very much for your support. Let's keep having fun in the kitchen!!