It's Furry Friend Friday – Dr. Jekyll and Mr. Hyde week! Each Friday I share pictures and updates on Logan, our Golden Retriever puppy. If you love Golden Retrievers, puppies or dogs in general then you're going to enjoy following his antics each week.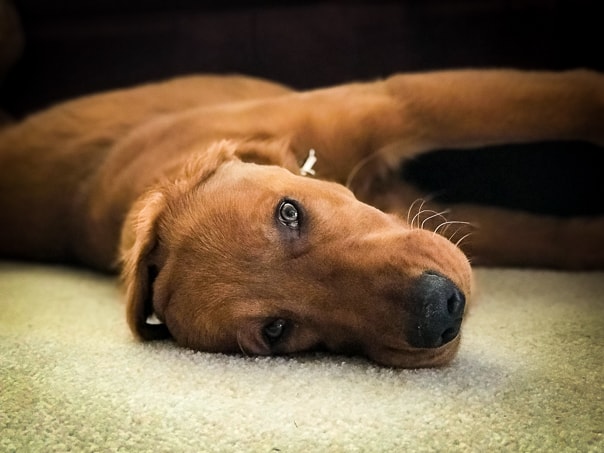 For last Saturday's hike, we took this cutie pie to Bartlett Reservoir in the Tonto National Forest.
We'll discuss this boy's Dr. Jekyll and Mr. Hyde moments after we recap this week's adventures.
Bartlett Reservoir is about an hour drive away from us, so it isn't a long drive.
I like it because it goes through the towns of Cave Creek and Carefree, so it's pretty and fun to look at, too!
SAVE THIS FURRY FRIEND FRIDAY – DR. JEKYLL AND MR. HYDE TO YOUR FAVORITE PINTEREST BOARD!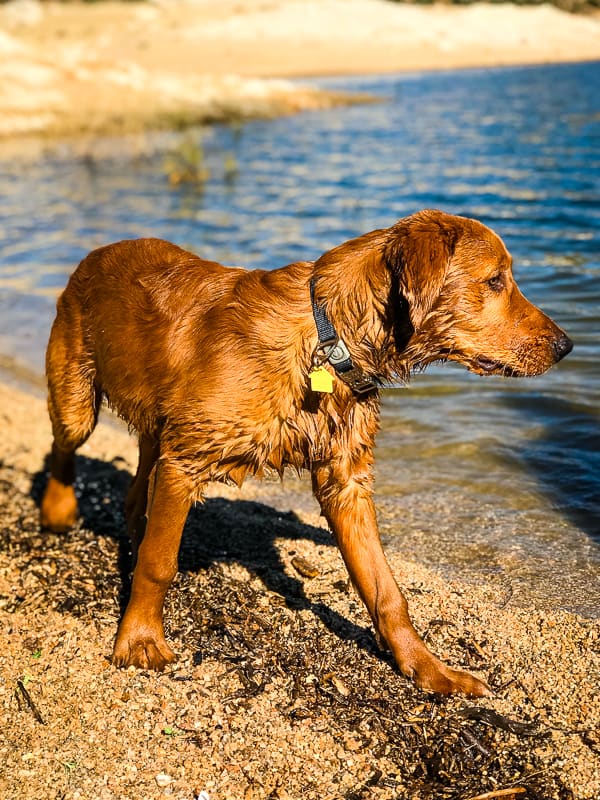 As I told you in last week's post, Kurt wanted him to have fun in the water, so we went to Bartlett Reservoir. We'd never been and it was great to experience a new place and a new view of Arizona.
It's a great time of year to go, too because the place was empty. Except for a few boaters, we practically had the whole lake to ourselves and didn't see anyone else on the trail either.
We walked on the trail for a while which was a bit challenging because of the quick hills. If you're not an avid trail hiker, it's not one I would recommend.
The terrain can be a bit unsteady and slippery on the hills.
The views are pretty, but you can also enjoy them from the parking lots around the lake.
When we got to the water's edge after walking on the trail for a while, Logan went right up to the water.
He then quickly backed away when he noticed the waves coming towards him. haha
You can follow Logan the Golden Dog account on Instagram where you'll see almost daily pictures and adventures of our furry friend!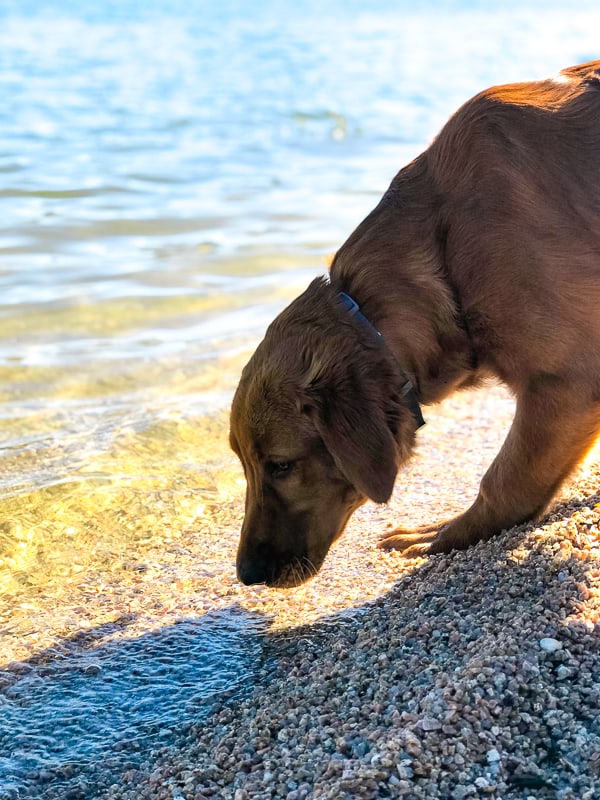 Once he got used to them and the noise Kurt was able to coax him into the water with fetching a stick. His retriever mode kicked in. LOL
A little while later and a bit further Logan found himself swimming for the stick but turned back towards shore before getting it. I think he chickened out. Oh, well. We'll try again.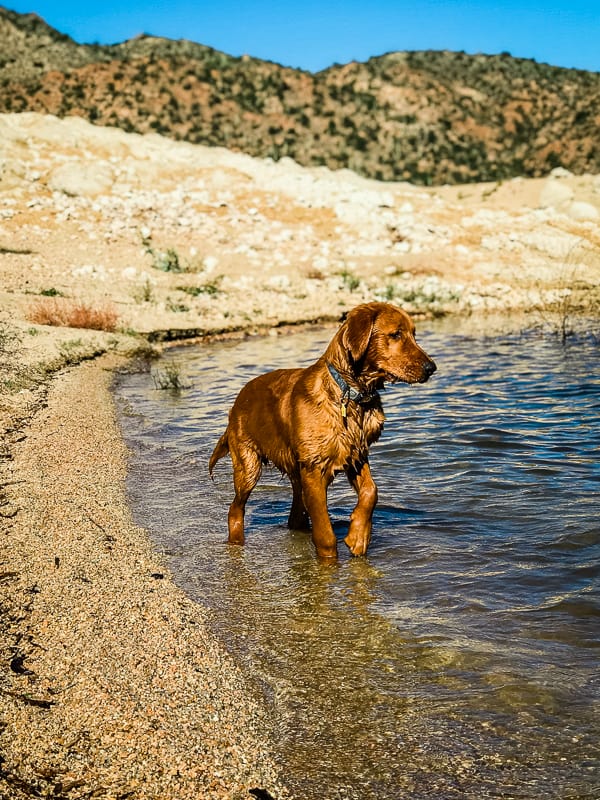 It was a lot of fun to watch him in the water. He absolutely loved it!
I loved this shot below.
He's trying to bring the stick that's just out of view closer to him, but it didn't work.
Fortunately, the wind was blowing everything towards us into shore.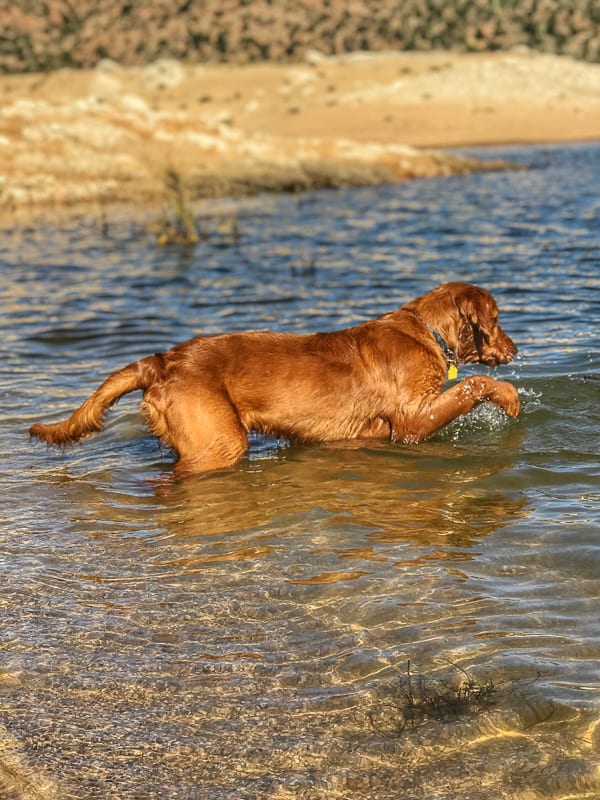 Look, Ma! I got my stick!!
He was such a proud and happy boy.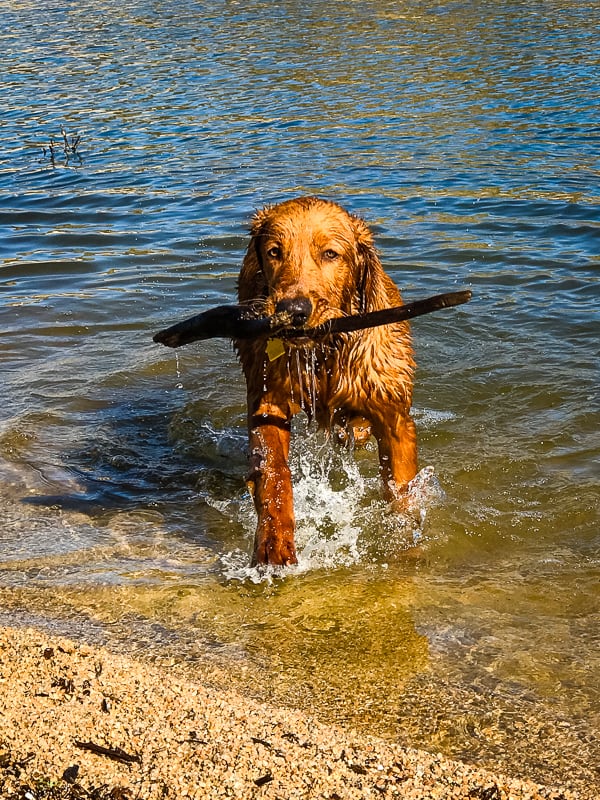 Kurt and I had no desire to hike any further.
We just spend the afternoon sitting on the beach enjoying the time with him.
He enjoyed doing zoomies on the beach and into the water.
There were plenty of sticks and things to explore.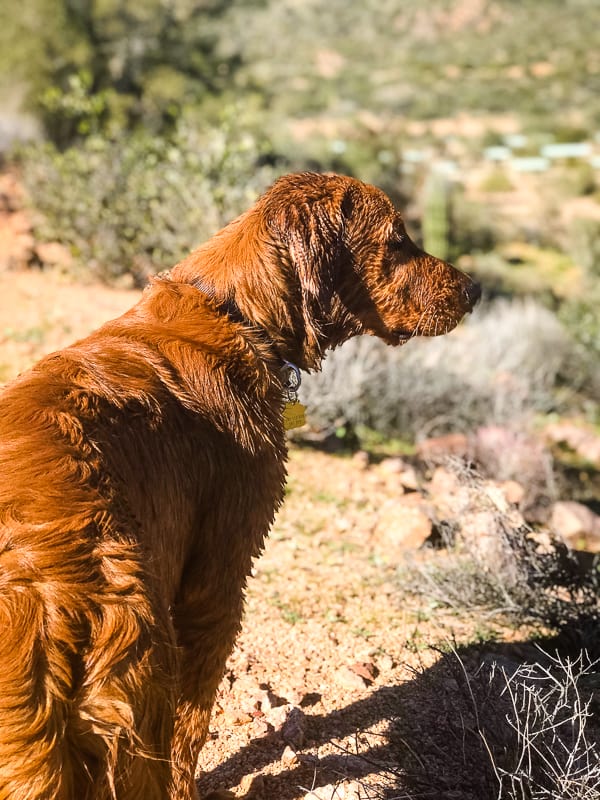 You can follow all of Logan's antics here on my Instagram, too! You'll see what our Furry Friend Friday pup is up to each day.
Soooo, onto Dr. Jekyll and Mr. Hyde…
You remember them, don't you?
Robert Louis Stevenson created the fictional character, Dr. Henry Jekyll who had an alter ego in Mr. Edward Hyde.
Dr. Jeyll was friendly and (ironically!) at night he transformed into Mr. Hyde who had no compassion, remorse and was violent.
Hmmmm….sounds quite familiar, Mr. Logan.
Yeah, this guy is such a sweetheart in the morning, loving on his momma and still laying all over my lap.
Twelve hours later, it's a whole 'nother story!
He. Is. Unreal!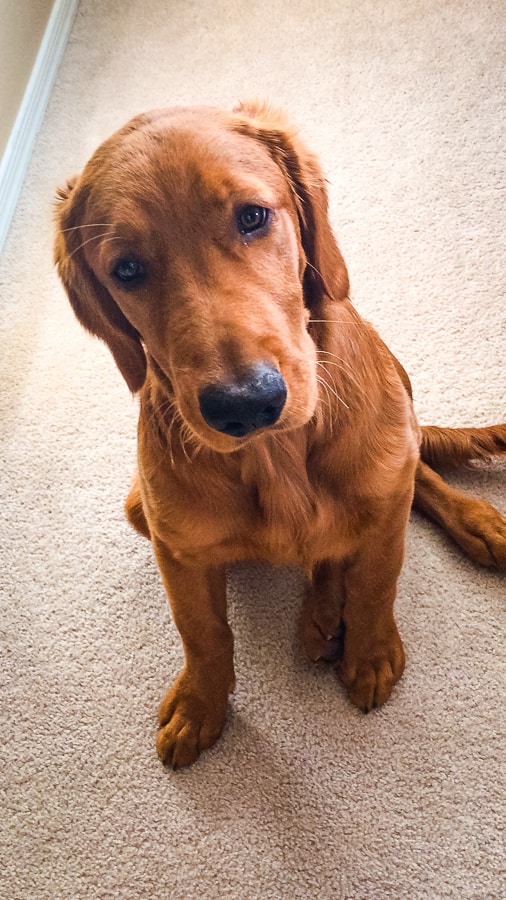 Don't let that sweet face fool you!
Seriously, folks!
Kurt will come home from work and then it's GAME ON!
I know he's still a puppy, but he gets in this mode where the look in his eyes will change.
Then he'll scrunch his nose, make this high pitched short bark and start to bite us.
Oye!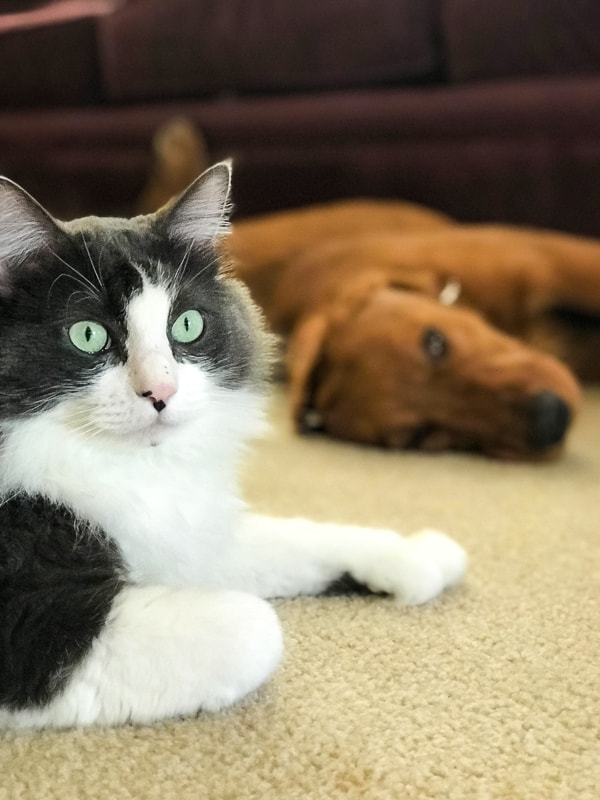 He's gotten so bad a couple of times, that we've had to really "lay down the law", so to speak.
Don't worry, nothing that hurts him (no animals have been harmed for the writing of this post).
We're just a bit more physical and stern to get him to stop.
He understands when Dad means business. Kinda like the kids when they were little.
Raising a puppy is A LOT like raising kids, isn't it?
It's interesting to see the way people parent with animals and with their kids.
Some are well behaved, others not so much.
Yesterday I took him his first dog park.
It was rather uneventful.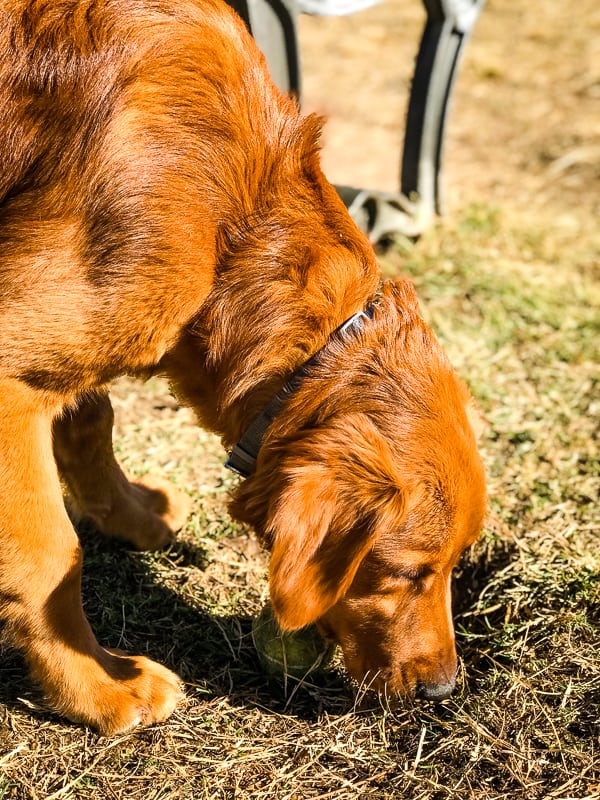 I took him to Grover Basin Dog Park in Phoenix.
It wasn't spectacular and I was disappointed I didn't see any water, but it was a fun change of scenery none the less.
He liked being off leash and chasing the ball.
There were a few dogs there who came up and sniffed him. He did well and wasn't afraid, but didn't want to chase or really interact with them.
He let me know when it was time to go by walking over to the entrance from the other side of the park. haha
I was like, "ok then. I guess it's time to go."
Yeah, he'd had enough.
Next week, all three of our kids are coming home for Christmas. HOORAY!!!!!
Alex comes home from Berlin, Germany, and Emma and Cameron will be arriving from Philly.
I'm SO excited!
It's been two years since we've all been together. Kurt and I are REALLY excited to see how Logan does with 5 people being in the house instead of just the two of us.
I'll be sure to post pictures of them playing with him next week.
Did you enjoy reading this week's tails (haha) about Logan the Golden Dog and his Dr. Jekyll and Mr. Hyde personality? If so, please take a look our past posts!