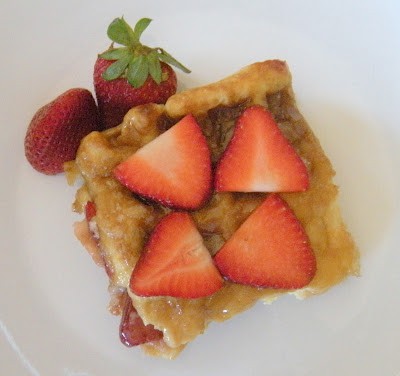 I wanted to make something special for breakfast this morning just 'cause. And this was a perfect choice.
The family loves waffles and strawberries, so I figured if the two were combined, it was sure to be a hit. Plus our oldest daughter came home from college for the weekend, so I wanted to give her a delicious home cooked breakfast before she headed back to school.
SAVE THIS WAFFLE RECIPE TO YOUR FAVORITE PINTEREST BOARD!
I found this at Real Mom Kitchen. Laura used frozen waffles and toasted them in the oven, so if you'd like to follow her version, go here. Of course, Miss Lynne here decided to make her own buttermilk waffles from scratch. I used this recipe from the Food Network for Waffles of Insane Greatness. And I cannot tell you how happy I am that I did!! By doing so, I found myself a new waffle recipe!
YOUZ GOTTA TRY DESE!!! D'ERE DELICIOUS!! Even if you just make the waffles for breakfast, do it! For the ones you love.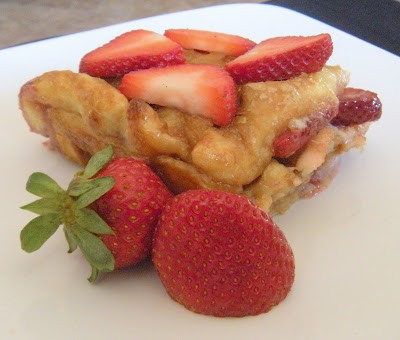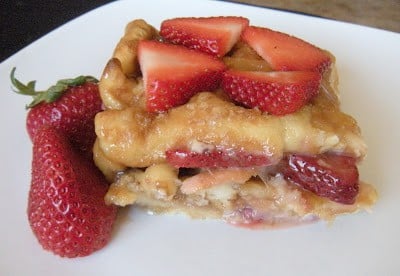 Ingredients
12 buttermilk waffles
6 ounces cream cheese, room temperature
2 cups sliced strawberries
1 ½ cup milk
6 eggs
¼ cup maple syrup
¾ cup packed brown sugar
¾ cup (1 1/2 sticks) butter
Fresh strawberries slice for garnish
Instructions
Make buttermilk waffles.

Prepare a 9 x 13-inch baking dish by spraying it with cooking spray.

Divide the cream cheese into 6 cubes. Spread one cube of cream cheese onto the top of one waffle and place it in a single layer in the bottom of the prepared baking dish, cream cheese side up.

Repeat with remaining cream cheese and 5 more waffles.

Place remaining 6 waffles on top so that it resembles 6 waffle sandwiches.

In a medium bowl, beat eggs. Add milk and syrup and mix well.

Using a ladle, pour mixture evenly over the waffles, making sure each is well coated.

Cover baking dish tightly with plastic wrap and refrigerate for 30 minutes.

Remove from fridge, and using a metal spatula, flip the waffle sandwich over. Replace plastic wrap and place back in the fridge overnight.

In the morning, preheat oven to 375 degrees. While oven is warming, in a small saucepan, combine butter and brown sugar.

Heat over medium-high until butter is melted and sugar is dissolved. Pour mixture evenly over waffles.

Bake for 25-30 minutes until middle is set. Allow waffles to stand for 10 minutes before serving. Garnish with sliced strawberries.
Nutrition
Calories: 3299kcal | Carbohydrates: 242g | Protein: 56g | Fat: 239g | Saturated Fat: 139g | Cholesterol: 1587mg | Sodium: 2398mg | Potassium: 1525mg | Sugar: 233g | Vitamin A: 8740IU | Calcium: 995mg | Iron: 6.4mg
Did you make this recipe?
Share it with me on Instagram and make sure to follow me on Pinterest for more recipes.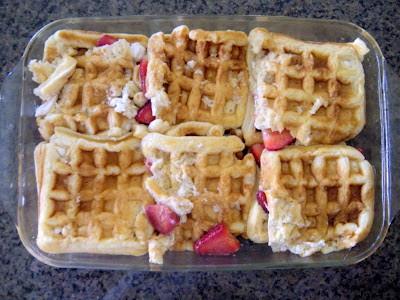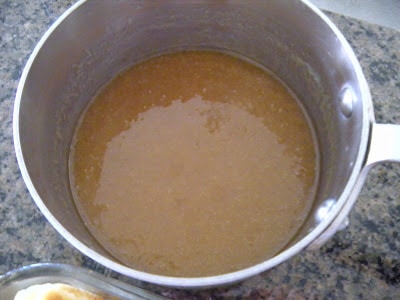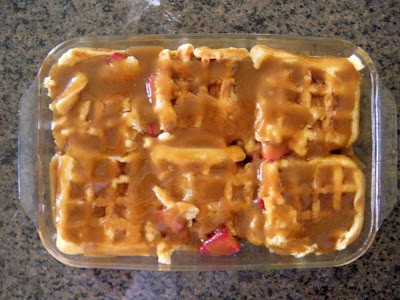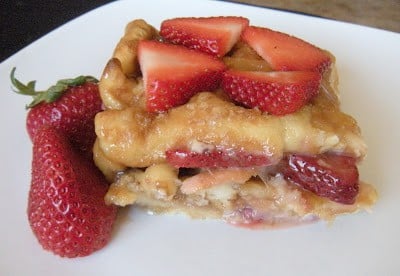 I rate everything I bake on a scale of 1-4 with 4 being the best and these Baked Strawberry Waffles earned 3 1/2 rolling pins. Everyone who ate these this morning unanimously agreed on the rating.

WOWZA!!
These were absolutely delicious!! The only thing Mr. 365 would have liked differently and I have to agree, was that it was just a tad bit too mushy. It would probably have been given a 4 if the crunch of the waffles had still been retained and then topped with some whipped cream. *sigh*
Maybe sticking it under the broiler for a short time would bring back some hardness, but then the brown sugar mixture might burn.
In need of some great recipes to top of that meal? Or need a recipe for a special day? Here are a few that are favorites here at the 365 household.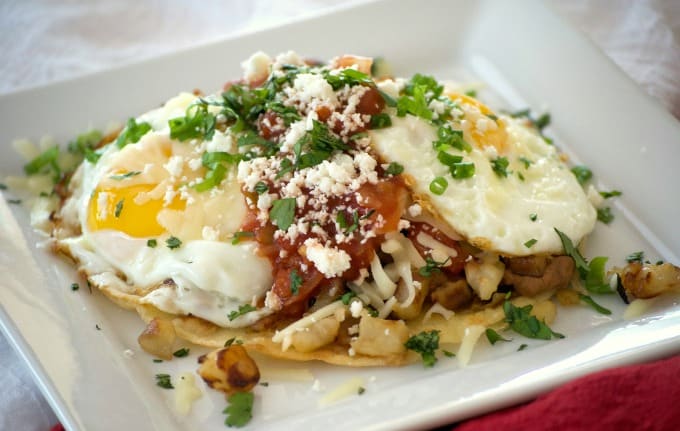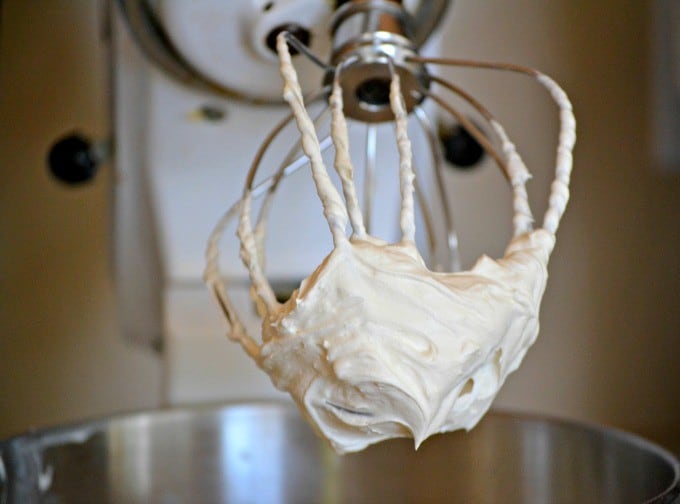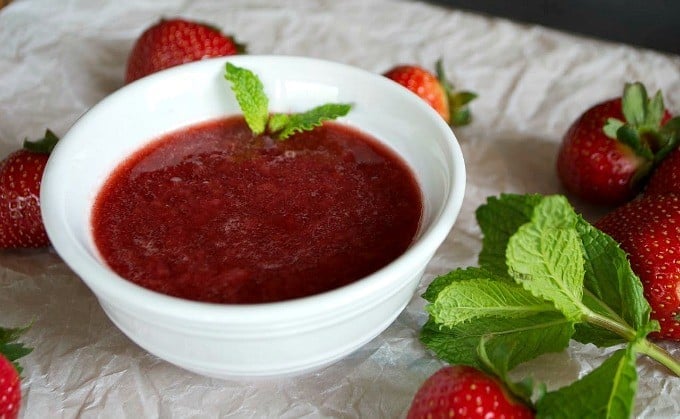 We didn't need to top it with any maple syrup because they were just fine without and the additional strawberries on the top really added quite nicely to the flavor. I actually preferred the taste of the fresh strawberries to the baked ones.
I will definitely be making these again, possibly when the family comes to visit for our daughter's graduation.
This would make a great dish for a brunch or family gathering, and I'm sure when you make it, you'll receive rave reviews!
Enjoy!
Reader Interactions