Baked meatballs make a spaghetti dinner complete. One of the very few recipes where you can get your hands dirty, and be the perfectionist you've been hiding in all this time.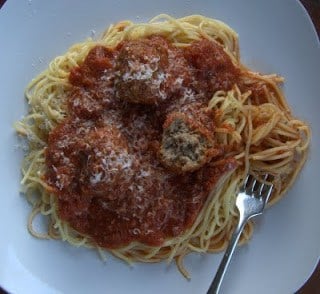 I can't tell you how thrilled I am that I have my own baked meatball recipe. They're loads better than the store bought. 
As you can guess, I didn't bake the spaghetti. It's all about the meatballs tonight, friends. And, if I'm being honest, it's just a tiny step below from being the best meatball recipe. Of course, I'm biased but who isn't when they make something this darn good, especially meatballs! I've only ever made my meatballs one way: with a recipe using ground beef from my Better Homes and Gardens Cookbook, and always cooked them in a skillet on the stove top. I like that recipe as does the family, but we can always try something new and see if we like those better. After all, isn't that what having fun in the kitchen is all about?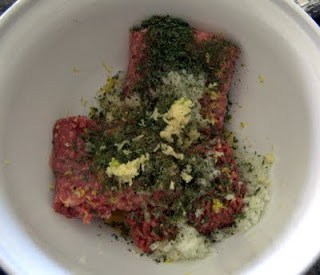 Experimenting!
Sometimes what you make may not turn out that great or really horrible actually, as in the case with the Indian Pudding OR you could have something look and taste a WHOLE bunch better than you ever expected it to as with that luscious Lemon Meringue Pie. Oh man, I could use a BIG piece of that right now!
SAVE THIS BAKED MEATBALL RECIPE TO YOUR FAVORITE PINTEREST BOARD!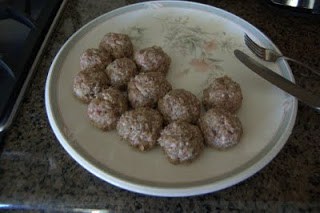 I've heard that the best meatballs are made with three kinds of meat, so we'll be putting that to the test.
I didn't go crazy and make the sauce from scratch, so don't get too excited. I do have a life which included a hair appointment and taxing a child to volleyball practice down that highway. As a side note, I didn't have any problems with drivers in the high-speed lane today, they must have all read yesterday's post, or you let them know about it. Thank you, I very much appreciate it! I'm off to roll out the meatballs, retrieve the said child, eat dinner and then watch 'Chopped'. I also have to organize my coupon binder. It's going to be a FUN night here at the 365 abodes. I know you're jealous. I can see it in your eyes.
There are so many pasta recipes that sometimes it's too much for me. Well, when I get in the mood for food52 creamy mushroom pasta recipe, I know I'll be loving dinner.
In need of a homemade sauce because you don't like the ones at the store? Look no further since the amazing blogger twopeasandtheirpod has an easy marinara sauce recipe that'll do the trick.
This is adapted from The Martha Stewart Living Cookbook.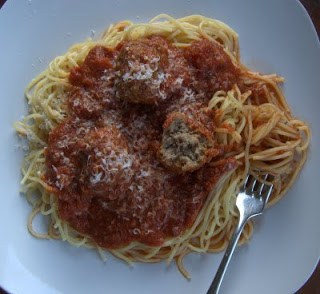 Ingredients
3 slices of potato bread with crust removed, cut into small pieces
⅓ cup milk
8 ounces ground beef
8 ounces ground veal
8 ounces ground pork
½ medium onion, finely chopped
2 large cloves of garlic, minced
¾ grated zest of a lemon
1 tablespoon parsley
1 ½ teaspoons oregano
1 teaspoon salt
¼ teaspoon freshly ground pepper
1 large egg, lightly beaten
4 tablespoons olive oil
Instructions
Place the bread in a bowl and pour the milk over it; set aside.

In a large bowl, place lamb, pork, and beef in.

Add the garlic, lemon zest, parsley, oregano, salt, ground pepper, and egg.

Mash the bread mixture to form a paste and add the meat mixture. Combine well.

Cover with plastic wrap and place in the fridge for two hours.

Preheat oven to 350 degrees and form the mixture into 1-1 1/2 inch balls

Heat 1 to 2 tablespoons of olive oil in a large skillet over medium heat. Brown half the meatballs, a few minutes on each side.

Transfer to a lightly greased cookie sheet, large enough to hold all the meatballs.

Repeat with remaining meatballs. Transfer cookie sheet to oven to finish cooking for about 20-25 minutes.
Nutrition
Calories: 2053kcal | Carbohydrates: 6g | Protein: 124g | Fat: 167g | Saturated Fat: 50g | Cholesterol: 518mg | Sodium: 2829mg | Potassium: 2122mg | Fiber: 1g | Sugar: 4g | Vitamin A: 520IU | Vitamin C: 6.9mg | Calcium: 246mg | Iron: 9.9mg
Did you make this recipe?
Share it with me on Instagram and make sure to follow me on Pinterest for more recipes.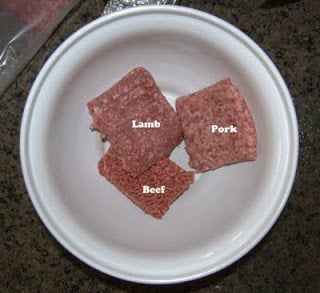 I was going through the pictures and I thought the meatball I took a bite of looks like either a grumpy old witch or this guy,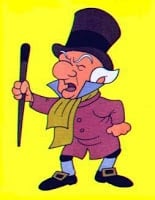 Mr. Magoo.
Can you see it in the following picture, or is it just me?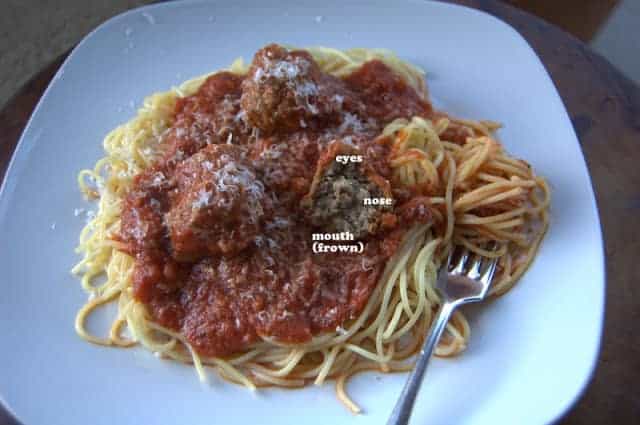 When I was rolling the meatballs, they were pretty mushy and I was concerned about them holding their shape and not falling apart completely while they cooked. That didn't end up being a problem although some of them turned out blobbish rather than looking like balls. You guys understand what blobbish means right? The family really, really liked these, so this is my NEW meatball recipe, OR until I find a better one.
Don't forget my other meatball recipe! Who doesn't love a gooey, cheesy inside? Cut into it and you'll realize why with my mozzarella stuffed meatballs.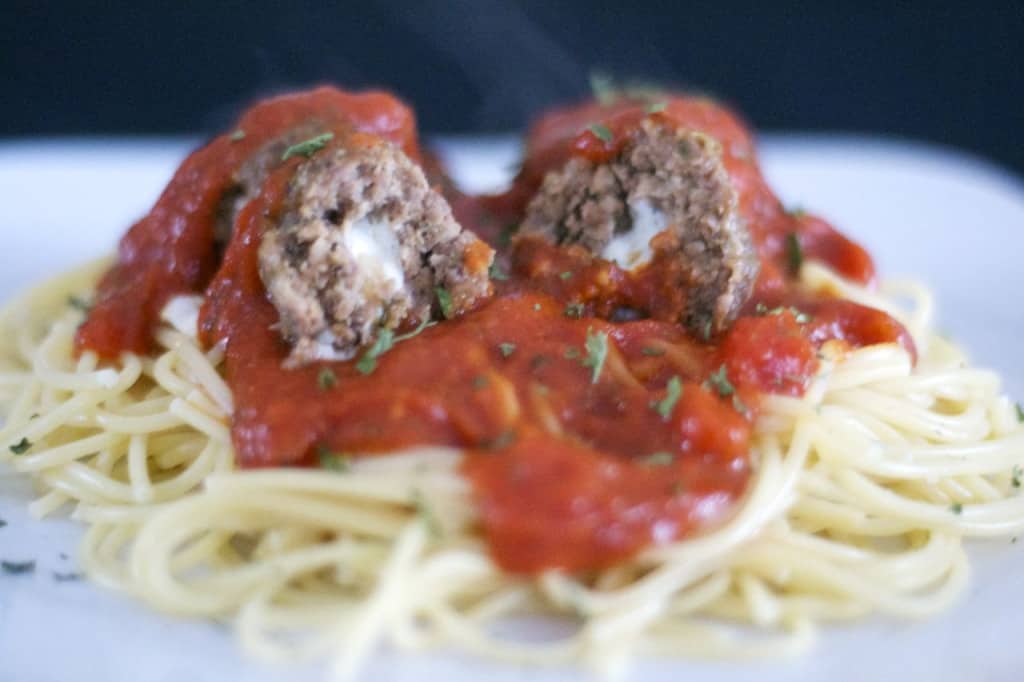 Tired of having only spaghetti with your meatballs? Well, this buffalo chicken meatball recipe is a great change from it.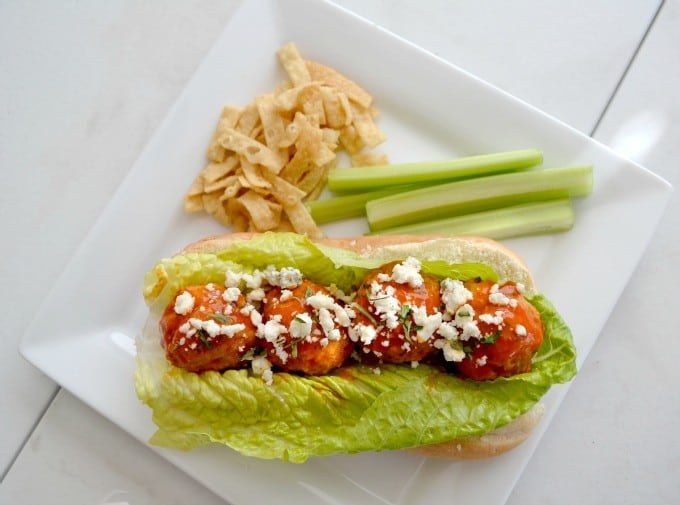 I can't tell you how many times the family has asked me to make this lasagna rolls meat sauce. It's so darn yummy and there's so much leftover for days after! The meat sauce also gives it an extra boost.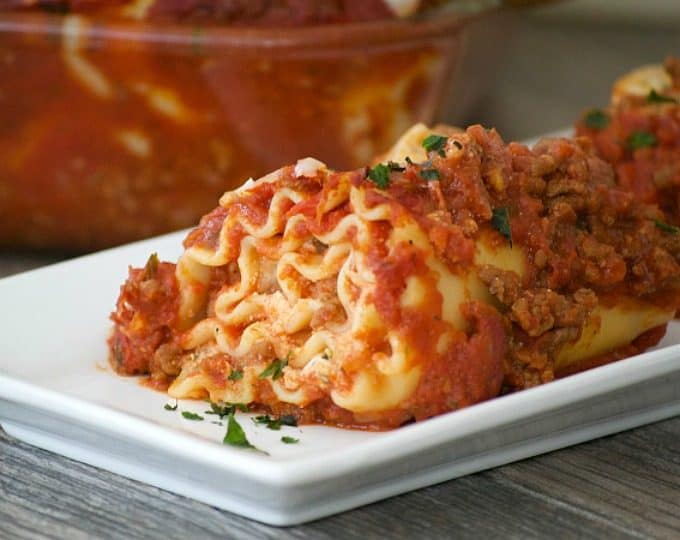 Everything I bake I rate on a scale of 1-4 with 4 being the best and these meatballs earned 3½ rolling pins.
They had so much flavor and were quite delicious with the beef, pork, and lamb. I really don't like most things with lamb, but it blended well with the other meats and spices. I can't tell you how glad I am that these turned out because I have the other 8 ounces of each meat in the freezer for more meatballs at another time! These tasted like real Italian meatballs, definitely NOT the stuff I was making before.
Cottura Felice!
Reader Interactions