I thank you for coming by today and taking a few moments out of your busy day to read.
I know there are so many other things you could be doing with your time like cleaning your house, paying your bills, or even spending more time on food blogs other than mine.
But you're here.
And I love you for that.
You make me smile!
This came from The Martha Stewart Living Cookbook, p. 510; author, Martha Stewart; publisher, Clarkson Potter/Publishers, a division of Random House, Inc.; ISBN 978-0-307-39382-1. I changed it a little by using the sweetened coconut and less sugar, so I'll give you the exact ingredients I used.
Chocolate Macaroons
4 ounces semi-sweet chocolate, broken into small pieces
¼ cup unsweetened cocoa, sifted
¼ cup sugar
2½ cups sweetened shredded coconut
3 large egg whites
1 teaspoon vanilla extract
pinch of salt
Preheat the oven to 350F with a rack in the center. Line a baking sheet with parchment paper.
Using a heat proof bowl set over a pan of simmering water (or the top of a double broiler), melt the chocolate. Stir with a rubber spatula until the chocolate is smooth, and set aside to cool.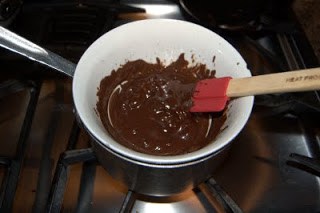 In a medium bowl, combine cooled chocolate, cocoa, sugar, coconut, egg whites, vanilla and salt. Completely combine ingredients with your hands.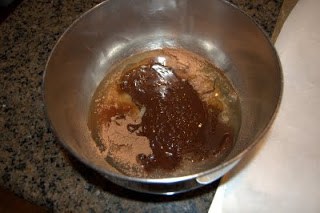 Use 1½ tablespoons of mixture to form a loose haystack shape. Place them 1 inch apart on the lined cookie sheet.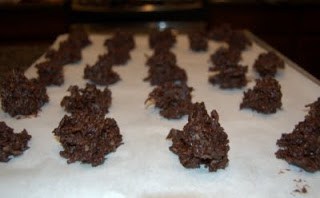 Bake for about 15 minutes. It says until golden brown. NOT easy to tell when they're golden brown because of the chocolate.
Transfer the baking sheet to a wire rack, and cool.
Store in an airtight container for up to 3 days.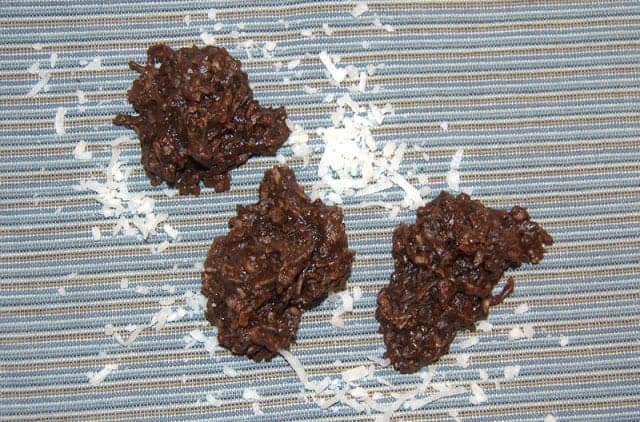 These were adequate.
I really can't think of an original word to describe them except to say that they were just really ok.
If you like chocolate and coconut, I think you'll like them.
The family is eating them as I type this and they aren't all that impressed. We have had better cookies.
The original recipe called for ¾ cups sugar and 2½ cups unsweetened coconut and even though I changed those ingredients, I don't think that was a big difference in the taste.
If you make them using the original ingredients and amounts, let me know how they turn out.
I rate my daily bakings on a scale of 1-4 with 4 being the best and these Chocolate Macaroons earned 2½ rolling pins.
Happy baking!