Vanilla Bean Whipped Cream – add something extra to your delicious desserts.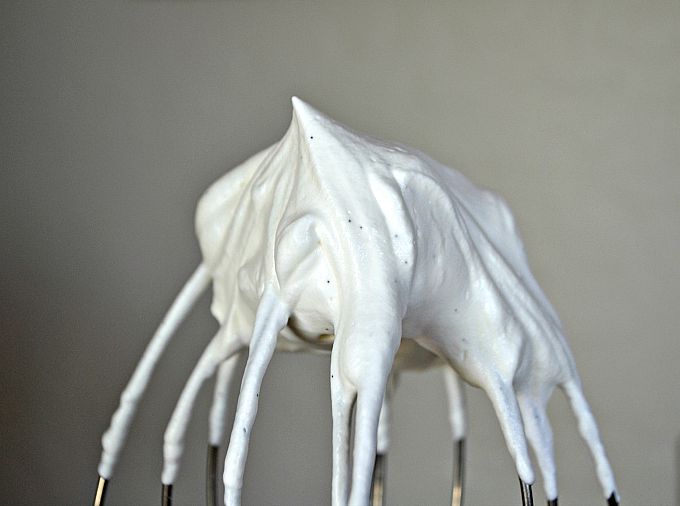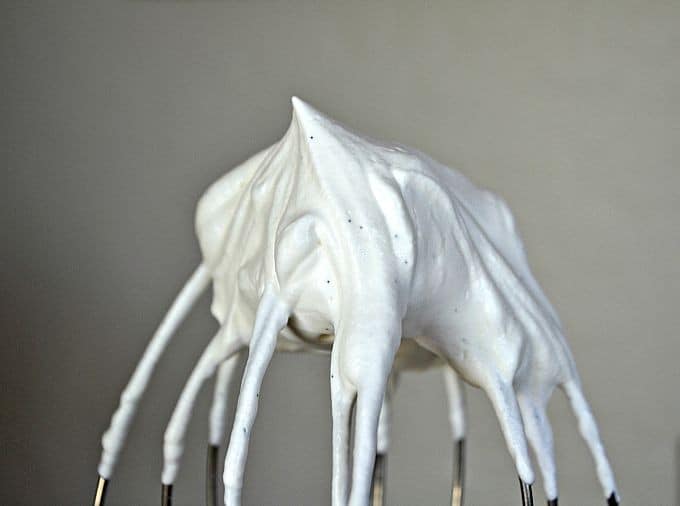 This has got to be one of the easiest, most delicious posts I've done to date.
Or maybe it's the one I used this whipped cream for. Stay tuned for that one. We'll be eating that one next week. BIG things happening here at the 365 home. We're moving.
AGAIN.
Just 10 months ago we moved back to Phoenix after living in northern New Hampshire for 14 months. We previously lived here. In the last two years, we've moved…get this, 8 times.
Ugh!
Mostly because the majority of them were temporary rentals – nothing long term was available. It has been quite an interesting experience and I'm looking forward to when we again have a place of our own.
So, we aren't really "going" anywhere, we're staying in town, but the landlord decided that he wants to move into the home we're in 4 months before our lease is up.
SAVE THIS WHIPPED CREAM RECIPE TO YOUR FAVORITE PINTEREST BOARD!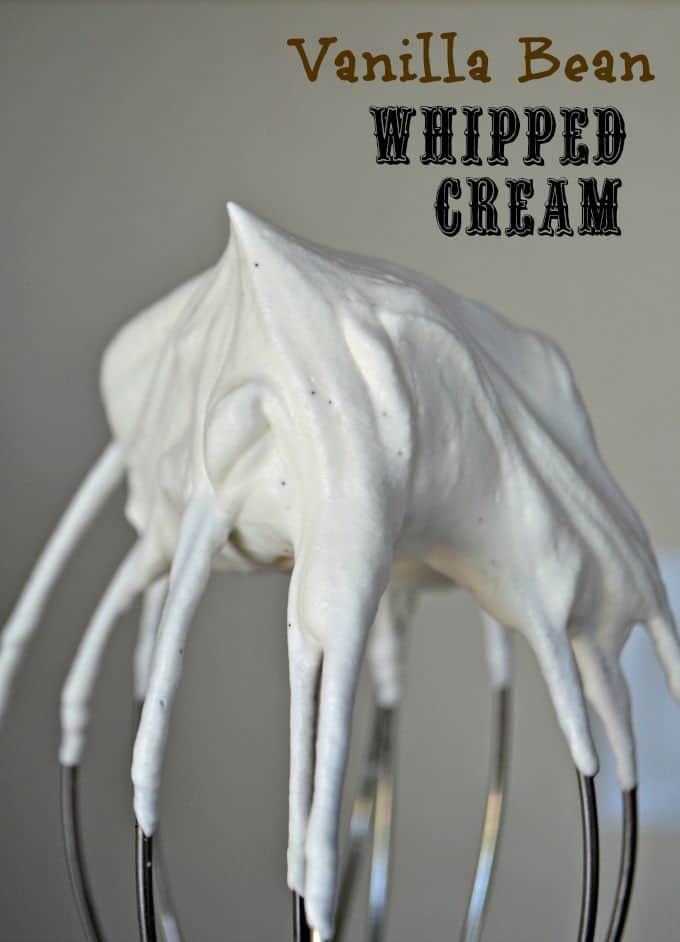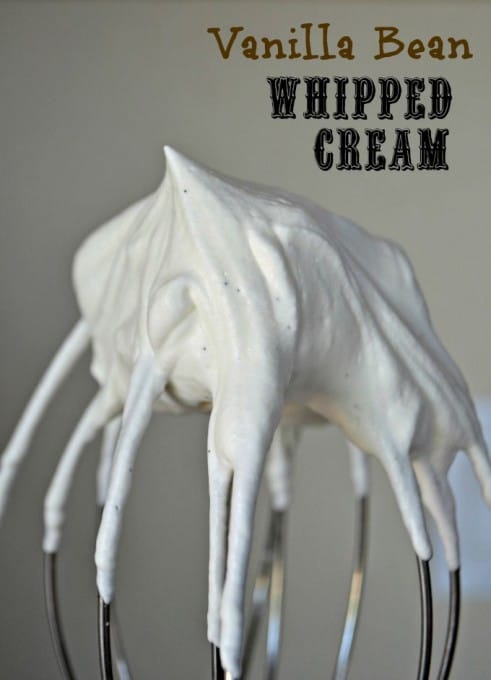 I. Hate. Packing.
And unpacking.
The whole process is exhausting and we still need to find a place to live. I really do like this house that we're in now and the lighting for taking my pictures has been perfect!

Oh well, change is good, right? That's what I keep telling myself and maybe we just aren't supposed to be here for some reason that isn't exactly clear right now, but maybe (or may never be) clear in the future. We'll see! So, if it's kind of like crickets around here for the next few weeks, you'll understand why. I'm going to try to not let that happen and have some things lined up, but JIMINY CRICKETS, man!!
You can check out this post on how to separate the vanilla bean if it's something you've never done before. Also thanks to Alton Brown for the tip about putting the bowl and whisk in the freezer beforehand.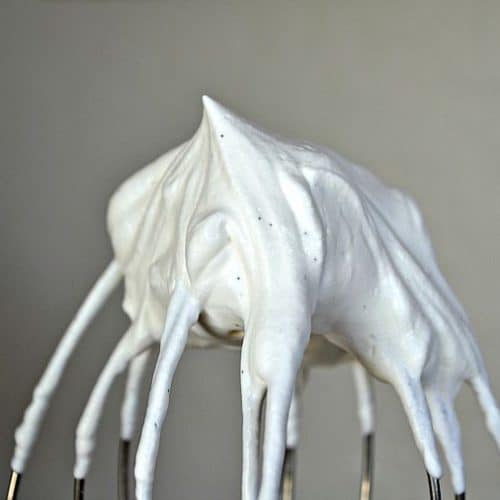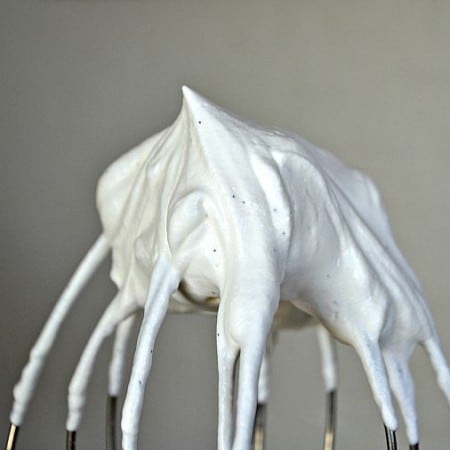 Vanilla Bean Whipped Cream
Ingredients
1 cup heavy whipping cream
1 tablespoon sugar
1 vanilla bean
Instructions
Place mixing bowl and metal whisk / beaters into the freezer for 15 minutes to chill.

To remove the seeds from the vanilla bean, place it on a cutting board. With a sharp knife, slice the bean down the middle cutting it in half.

Scrape the seeds from each half of the bean into the mixing bowl

Pour the whipping cream and sugar into the bowl.

Beat on medium-high speed just until stiff peaks are formed.

Refrigerate any unused portion in a tightly sealed container for up to 10 hours.

To reuse, whisk again for about 10 seconds.
Did you make this recipe?
Share it with me on Instagram and make sure to follow me on Pinterest for more recipes.
I rate everything I make on a scale of 1 – 4 with 4 being the best and this Vanilla Bean Whipped Cream earned 3 1/2 rolling pins. I LOVE whipped cream, but I love it even more when it's homemade. It reminds me of grandma's when I was little and when we'd eat it over fresh strawberries.
Need some toppings to take your dessert to the next level? Here are some great ones on the blog…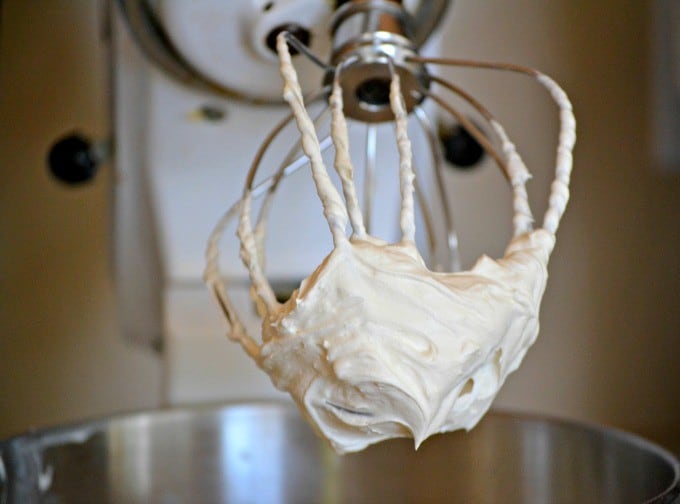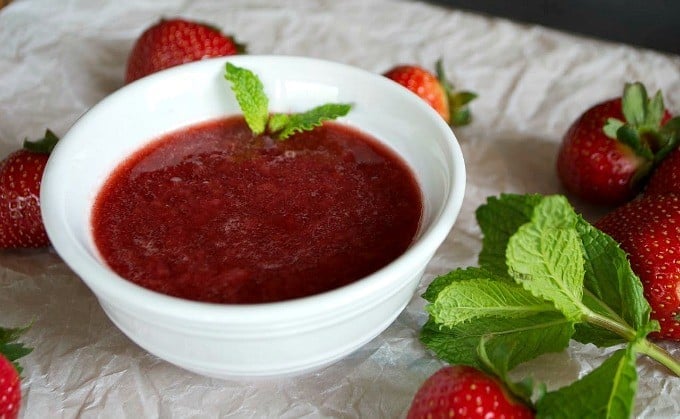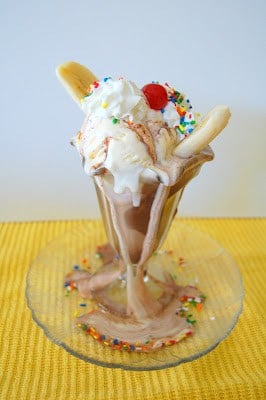 Alton's recipe called for 2 tablespoons of sugar, but I only used one. I don't like my whipped cream really sweet, I want to taste more of the cream than sweetness, but feel free to add more if it's not sweet enough for you. Next week I'll have the dessert that I used the whipped cream for, so stay tuned!
Reader Interactions