This post is sponsored by Mirum. As always, all opinions are 100% my own.
Your Summer Bucket List just got better by adding Unilever Ice Cream Brands to it! With school out, it's time to eat ice cream, plan for family vacations, day trips, camping, cookouts. You can earn rewards with your ice cream purchases as well, AND enter to win a year's supply of ice cream! So, stock up on Breyer's, Magnum and Ben & Jerry's and have fun all summer long.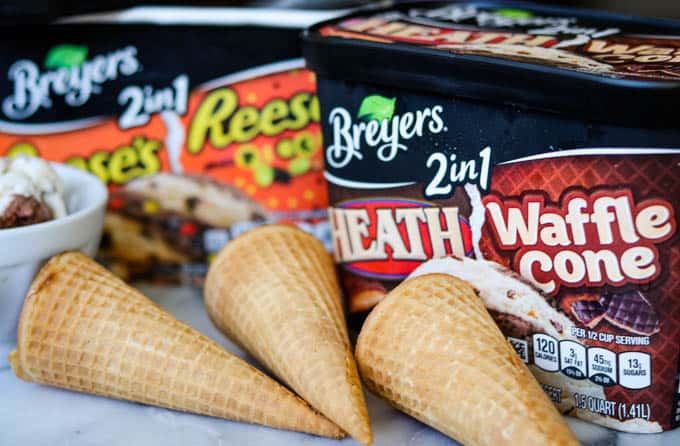 Summer just screams F-U-N to me and always has.
When I was little, and when our kids were growing up, summers were always the best time of the year.
School was out, our schedule relaxed, and we just had so much fun!
Eating ice cream became a priority because it just wasn't summer without it, and this summer will be no different. Especially since we can all eat ice cream and be rewarded for it!
That's right, Ice Cream Rewards is back!!!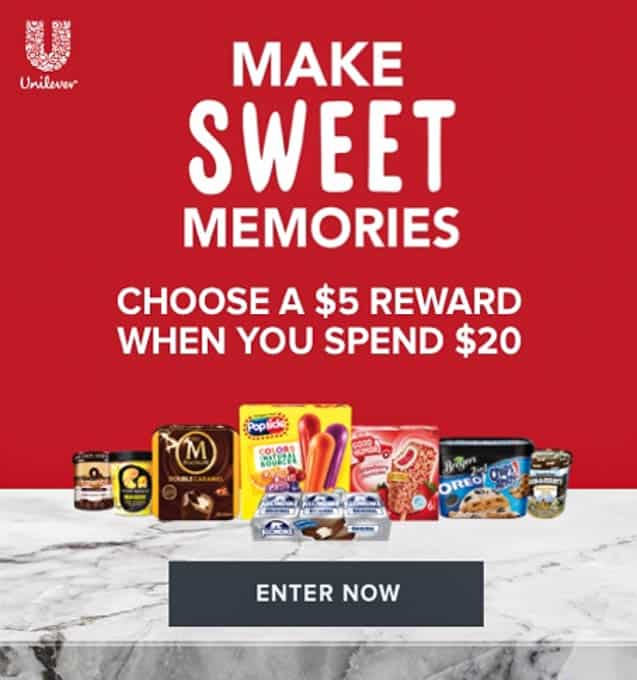 You can enter to win a year's supply of free ice cream from the brands you love! The first 1,000 entries will earn free ice cream in the form of a $5 reward redeemable at your participating Albertsons Companies store when you spend $20 on Unilever ice cream brands.
One weekly winner will be chosen at random for 21 weeks! You could receive that year's supply of free ice cream from the brands you love awarded as a $250 gift card to your participating Albertsons Companies store!
To earn your rewards, just buy, snap and choose! It's easy!
BUY – $20 of Unilever ice cream products in one or multiple transactions. Then when you spend $20 on participating Unilever ice cream brands, you'll receive a $5 reward (your choice of a Fandango movie gift card or Virtual Visa card).
SNAP –A photo of your receipt(s): Take a photo of your receipt and upload it to IceCreamRewards.com to receive your $5 reward.
CHOOSE – Your $5 in rewards after uploading your receipt.
It's that easy!
So, go out and get that ice cream and add more fun to your summer bucket list!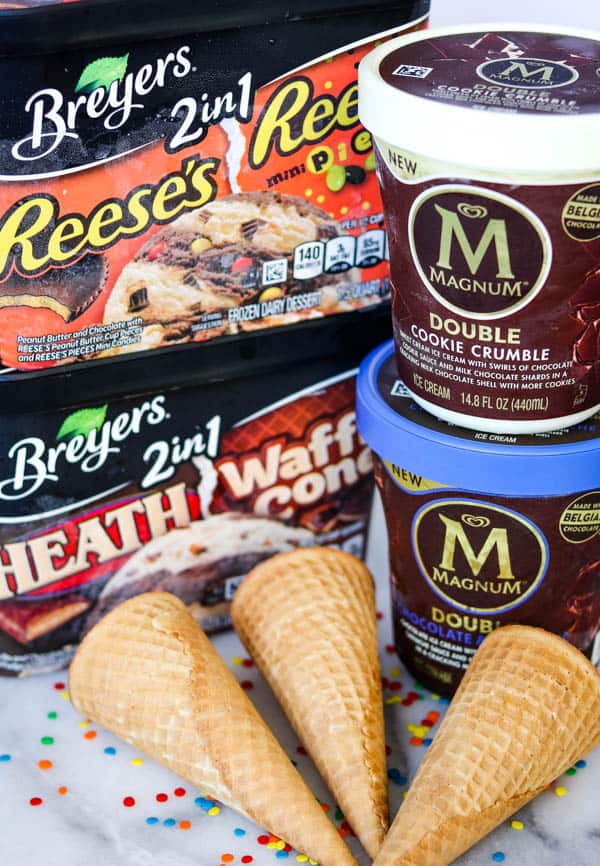 I'm definitely adding plenty of Unilever Brands ice cream from my local Shaw's to our Summer Bucket List. In fact, I've already started!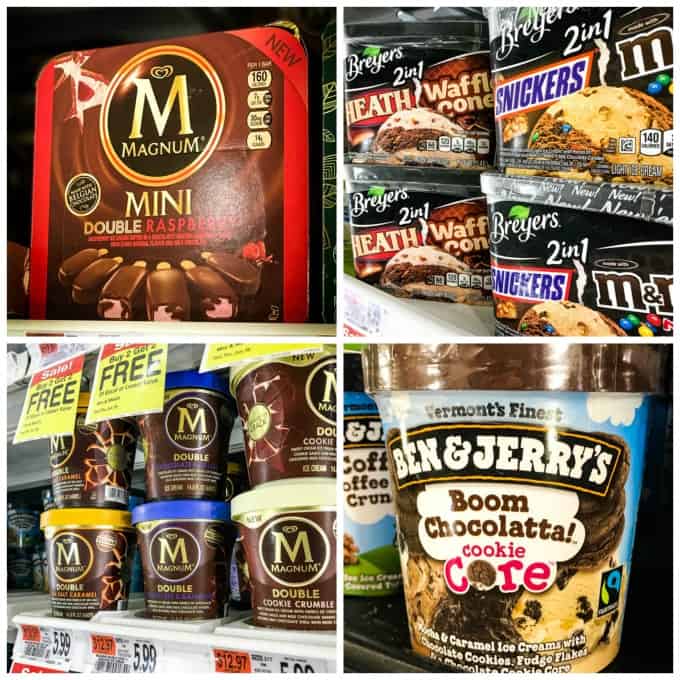 With ice creams like Breyers 2-in-1's, Ben & Jerry's Boom Chocolatta Cookie Core & Peanut Butta Cookie Core, Magnum Mini's & Double Tubs like Double Chocolate and Ganache Ice Cream Tub, Double Cherry, Truffle Ice Cream Tub, Double Cookie Crumble Ice Cream Tub & Double Sea Salt Caramel Ice Cream Tub, there's something for everyone!
SAVE THIS SUMMER BUCKET LIST PIN TO YOUR FAVORITE PINTEREST BOARD!
When I was little and we lived in Chicago I would fly back to our native Rhode Island to stay with my grandparents every summer. It was so much fun and I have so many great memories growing up here in the smallest state.
I'd go on field trips with the recreation department, spend countless hours at the beach, and took sailing lessons on Narragansett Bay.
After I married my high school sweetheart, Kurt and I decided we'd raise our kids here as well.
Their summers were very similar to ours – trips to the beach, boat rides to Newport and Block Island, lots of time spent with friends, baseball games and more.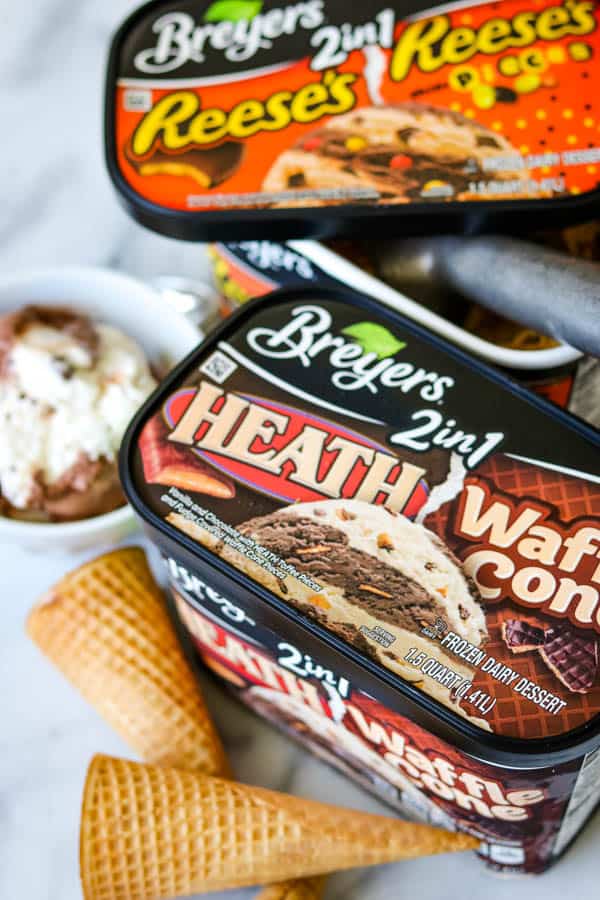 In addition to plenty of hamburgers, hot dogs, s'mores, we also ate ice cream, and LOTS of it!
One night, I even let the kids have ice cream sundaes for dinner. Needless to say they LOVED it and it's something they still talk about with smiles. They're only young once, right? Now I wonder why I just didn't relax and do that more.
Before our kids were too old to hate us for moving them out of the state, the family moved to Phoenix, AZ and we had an amazing 17 years there.
We were able to see a lot of the southwest, and do so many things.
We swam in the Pacific Ocean, went to Disneyland, hiked the Grand Canyon a few times, added a three Golden Retrievers to our family, a couple of cats, and made LOTS of wonderful memories.
As kids most do, they grew up, moved away and Kurt I became "empty nesters".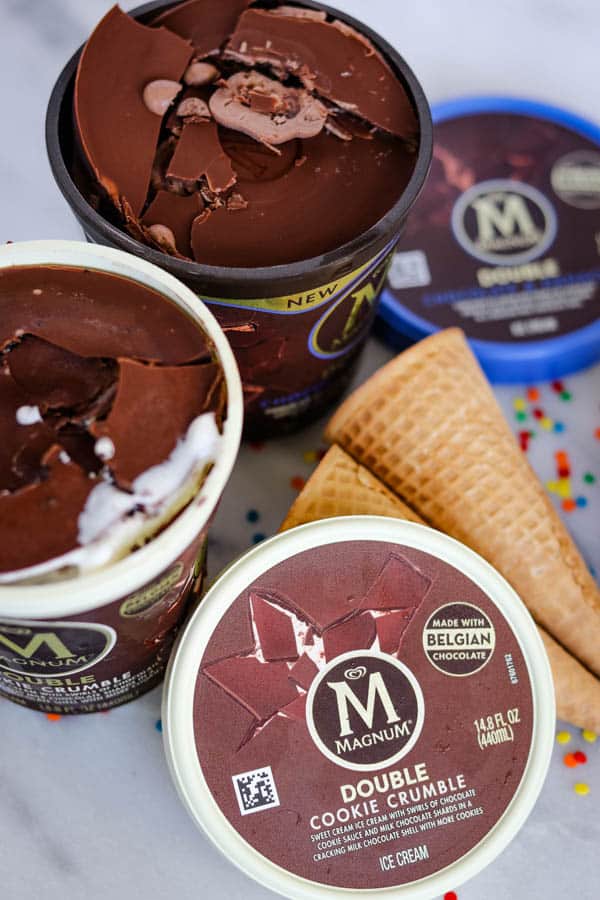 Growing up in Rhode Island was pretty special, and besides the fact that Kurt's mother, sister and brother are still in the area, I know that's why I felt such strong pull to return to our roots.
I missed the four seasons for sure, but especially the summers in New England.
So now that we're living once again in Rhode Island I've got a long Summer Bucket List that I'd like to share with you.
Perhaps when you visit our lovely state you can put some of these things on your Bucket list and come home to a big scoop of ice cream like I plan on doing.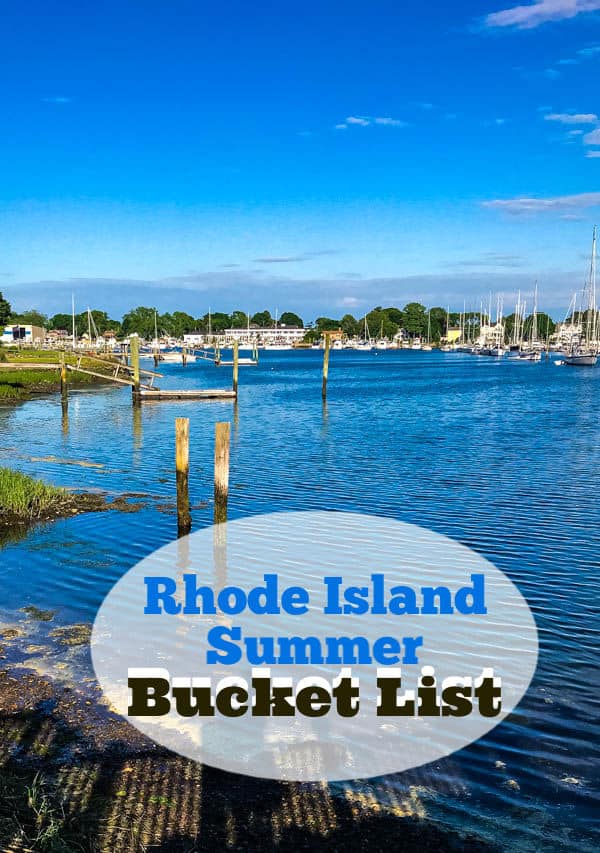 Our Summer Bucket List –
Earn Ice Cream Rewards by purchasing (and eating!) Unilever ice cream brands.
Coffee milk is THE official drink of Rhode Island, so enjoying many homemade coffee milkshakes is at the high on my list.
I was born on the 3rd of July, so fireworks are a BIG must! It isn't my birthday if there aren't any fireworks.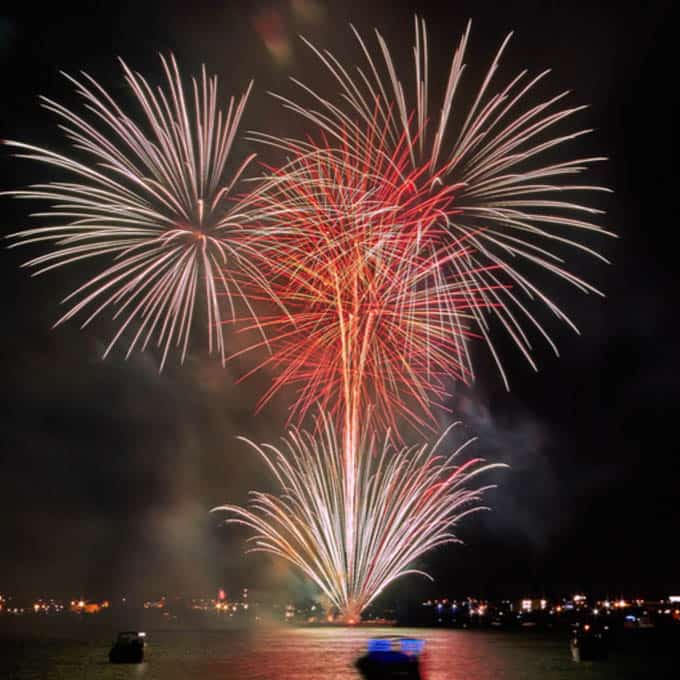 Bristol's 4th of July parade. At 234 years old, it is the oldest continuous celebration in the United States.
Newport to see the mansions, especially the Servant Life Tour at the Elms.
Relive our very first date almost 33 years ago at Fort Wetherill in Jamestown, RI.
Visit Beavertail Lighthouse – one of our favorite views of the Atlantic ocean.
Go to Providence Waterfire.
Visit the bakeries on Federal Hill – oh, those Zeppoles are to die for!
Ice cream sundaes for dinner!
Beaches – Narragansett has always been our favorite beach, but there are plenty of other great ones, too.
Scarbarough, Misquamicut, Easton's Beach, Goosewing Beach, East Beach – where you can see Taylor Swift's "summer house".
Visit Sakonnet Vineyards for some wine tasting
Strawberry Festival at Smith's Castle – the homemade strawberry shortcake is amazing!
Visit Gilbert Stuart's birthplace – painter who is best known for his portrait of George Washington which is on the $1 bill.
Cliff Walk in Newport. It's a paved trail overlooking the Atlantic with beautiful views of some of the mansions.
Visit the Tennis Hall of Fame in Newport. I've never been and I'm not really into Tennis, but it would be cool to see.
A Pawtucket Red Sox game – the the AAA team of the Boston Red Sox
Have doughboys, chowder and clamcakes at Aunt Carrie's Clam Shack. Oh my gosh, it's all SO good!
Take a day trip to Block Island.
Spend the day in Watch Hill shopping and drooling over the incredibly huge and beautiful homes.
EAT ICE CREAM!
And SO much more!!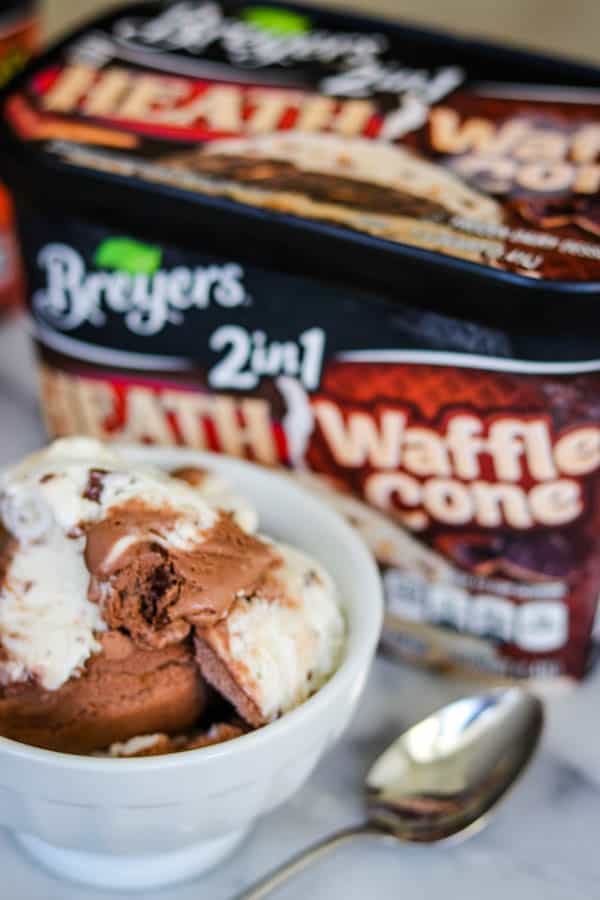 Make you summer bucket list better by adding Unilever ice cream brands to it. Host an ice cream sundae party, enjoy an ice cream cone on the porch, have a bowl while binge watching your favorite show or family movie.
Serve ice cream sundaes for dinner and make this summer one the family will never forget because sweet memories make sweet rewards!
Visit Ice Cream Rewards to enter and earn your rewards this summer!