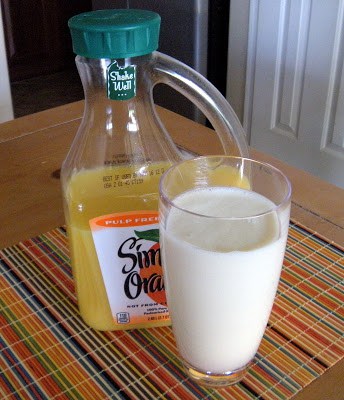 Yes, I KNOW it isn't Saturday and I missed posting this on Smoothie Saturday, but better late than never, I suppose.
Yesterday was a busy day with little time to even make a smoothie. Can you believe it?!
We spent a good part of the day and longer than we thought we would at my son's fresh./soph. track meet.
It was hot, and sunny, and lots of fun to watch our son and his teammates compete.
He ended up earning 3rd place in the freshman boys' 3200m, so we were extremely proud of him.
He really is a natural runner. This is the kid who would run home from kindergarten when we lived a mile from the school just because he wanted to, with me following along behind him in our mini-van.
THEN, later on in the afternoon, I heard the most WONDERFUL news from a friend. My friend's daughter, has been found!!!
PRAISE GOD!!!
If you remember, she has been missing since February 22 when her biological father did not return her from a scheduled visitation and I had asked you all to pray and spread the news and flyers around.
They were located in Mexico and her father has been taken into custody. Little Ava will be reunited with her mother withing the next few days.
I was able to give my friend, Athena, a HUGE hug last night and spend some time with her and her family. It is just absolutely wonderful that mother and daughter will be together again. It has been a very long and emotional road.
I want to thank you all so very much for all of your prayers and well wishes. It has definitely made a difference and we are so very grateful for the support!! BIG, BIG hugs and kisses to each of you!!
Orange Dream Smoothie – serves 2
1 cup Greek yogurt
1 1/4 cup orange juice (no, don't worry, you can use bottled)
1 banana
1 teaspoon pure vanilla extract
2 teaspoons honey
3/4 cup whole milk (you can use low fat, but we only buy whole)
3/4 cup crushed ice
Combine all ingredients in a blender and blend on high on smooth.
Pour into serving glasses.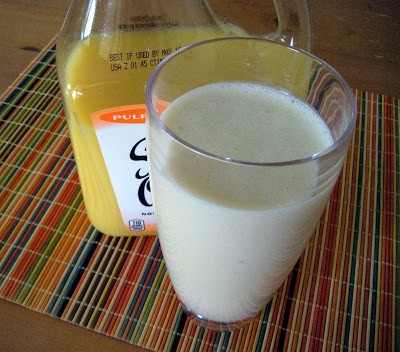 I rate everything I make on a scale of 1-4 with 4 being the best, and this Orange Vanilla Smoothie earned 3 rolling pins.
It was good, I just don't like bananas in my drinks.
I love bananas, will eat them in cake or in banana bread, but I have a HUGE problem with them in my smoothies.
Can't do it.
Nope.
Of course, I tasted it. I had to and it was pretty good, I just didn't drink much more.
The kids really liked it, but wanted more ice in it so that it was colder.
I give you BIG baking hugs and muffins!!