Since it's Thursday and there's a weekend coming up, you are going to need eat breakfast.
Right?
Everyone should be eating a well-balanced breakfast every day so that you start your day out right and have enough energy to tackle it.
Are you with me on this one?
So, in preparation for the weekend, I thought I'd give you a few of the recipes we've featured here on 365.
Hmmm…I could really go for some breakfast right now even though it's 8:12 pm. Breakfast is my FAVORITE meal of the day!
Why not treat your loved ones to some Cinnamon Sugar Palmiers. Probably not to be eaten alone because they certainly wouldn't satisfy that well-balanced breakfast theory, but they are easy, delicious, fun to eat and will cost you less than buying them at your local bakery. And if you don't have a local bakery, you'll be sure to score some big points when you surprise them with these! Serve them with some fresh fruit on the side and perhaps with what's below.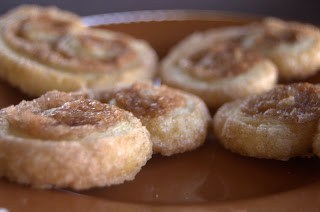 These Sage and Ham Baked Eggs would be a perfect accompaniment to the Palmiers instead of just loading up on just sugar and carbs for breakfast. The flavors blended well and everyone in the family liked them a lot. They were perfect for individual servings.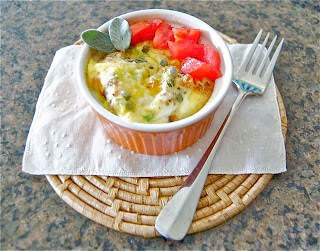 Maybe you'd like to have a quick bread with your morning tea, such as this Blueberry Lemon Bread. It would be perfect to serve for guests who are visiting for the weekend or would make a nice addition to your Easter brunch because it is both yummy and so very pretty with the blueberries floating in it. Just remember to warm those berries and toss them in a bit of flour before folding them into the batter, so that they will be suspended instead of sinking to the bottom like mine did.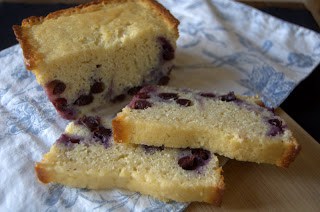 How about some Baked Cinnamon French Toast?! Both delicious and wonderfully easy to put together, this dish is made the night before giving you plenty of time in the morning to enjoy your cup of coffee after you pop it into the oven waiting for the rest of the house to arise from their slumber.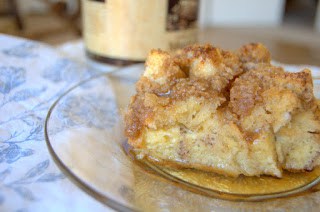 Another fantastic dish I made the night before was the Baked Strawberry Waffles. This dish was UN. BE. LIEVABLE! It was so incredibly good that I wanted to just keep eating it even after I was full. The strawberries, the cream cheese and that brown sugar/butter sauce. *sigh* It was just truly too good to be true.
The French Toast and the Waffles are great, too because if you prepare them before you go out to celebrate with your girlfriends and tend to celebrate a little too much, you can just pop these into the oven in the morning even if you DO have a hangover. Because you know darn well that those kids are not going to give one iota if mom is not feeling well – they're still going to be wanting breakfast! And before they go and try to make it themselves, you'll already have this in the oven. But making either of these is NOT an excuse to do yourself in. I want you to have fun, AND be responsible!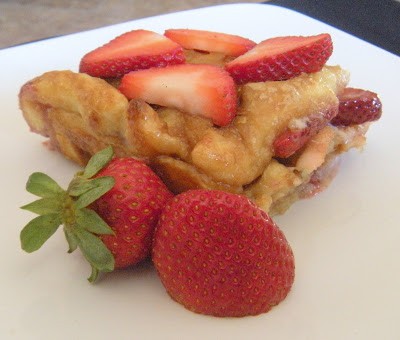 Muffins are easy and they're quick, too, unless they're the Banana Monkey Muffins. These may take you a little longer to make, but the kids will LOVE the way they can pull them apart like the typical Monkey Bread (I'll have to make that one day soon, too). The banana adds great flavor and the icing just puts a great finishing touch on them.
One of the favorites here at the 365 home for breakfast is the Baked Blueberry Oatmeal. I'm thinking this may be on our menu for Saturday morning before our son heads out the door to run in a track invitational. We love the blueberries in it and I love that I don't have to stand over the stove and burn my hand while I stir it!
Enjoy your breakfast this weekend. If you try any of the recipes, be sure to leave me a comment letting me know what you thought of it!
Next Friday I'm doing my first guest post and will be sharing our family's most FAVORITE thing to eat in the whole wide world. And it is a breakfast / brunch recipe! Be sure to keep your eyes out for my announcement of when and which blog it will be appearing on. SO exciting!!
I give you BIG baking hugs and muffins!!