Slow Cooker Spicy Orange Pork Roast – use the slow cooker to make an easy pork roast with lots of great flavors that you can slice and eat or shred and eat in lettuce wraps.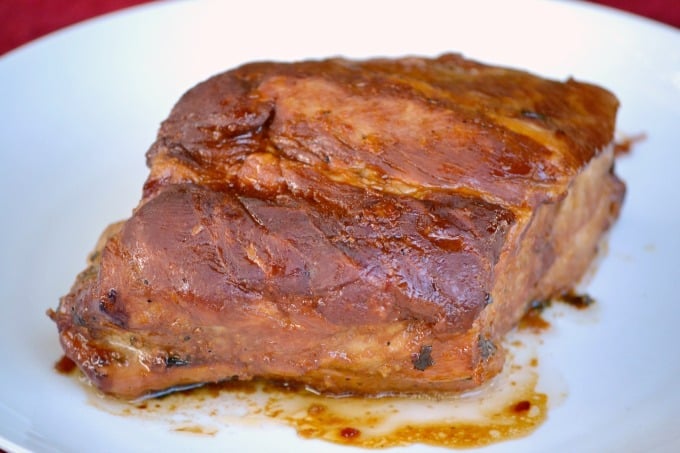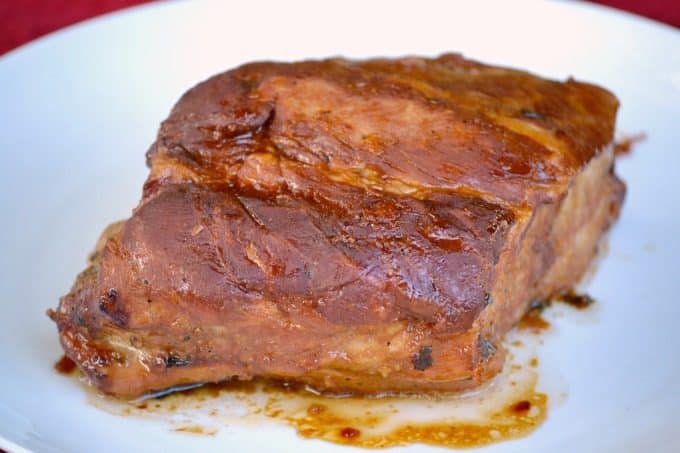 Have you been watching the Olympics?
It's been on almost non-stop at our house. I personally can't get enough of it and my athletically minded family is all over it as well. My oldest and my youngest are both chomping at the bit waiting for the track events to start as that's what they were both involved in.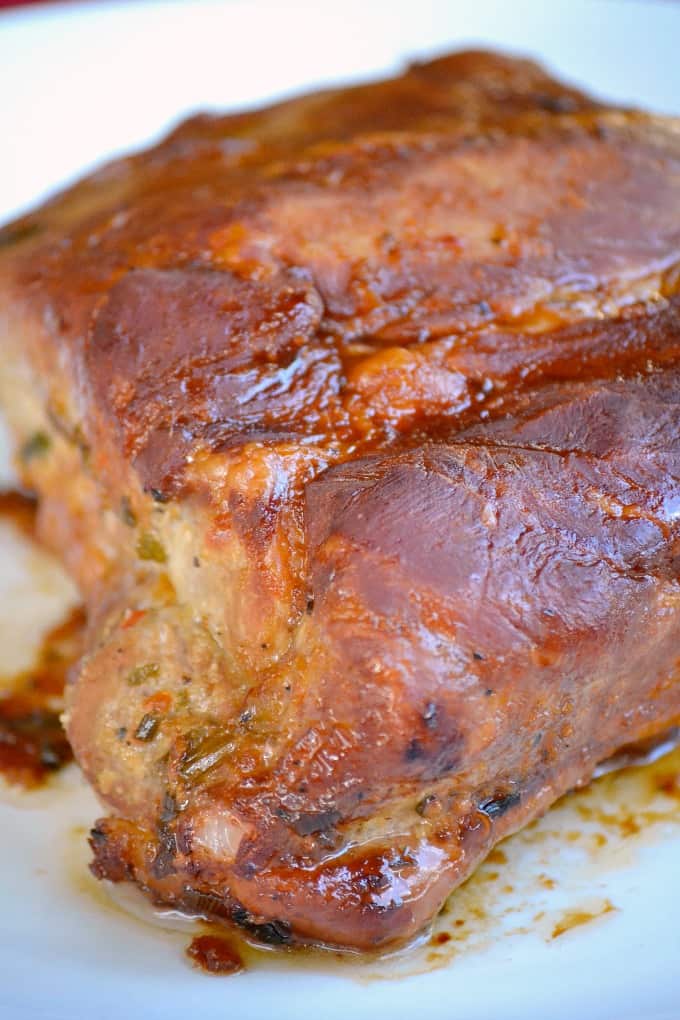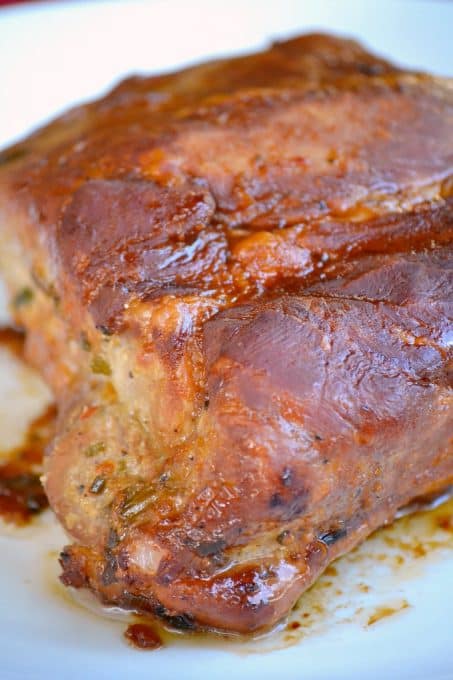 I think it's just so much fun to watch all the sports because we're seeing events that we wouldn't normally watch, like fencing, water polo, sculling. dressage. I could go on. Oh, and those cycling events over the past few days??
MAN!!
It was so very painful to watch the riders fall off their bikes and into those elevated curbs. And that Dutch woman who crashed in the rain yesterday? I had a hard time catching my breath after watching that live.
Well, live to me, but really taped. She just wasn't moving and I just started praying that she'd be ok.
Then this morning, come to hear Bob Costas say that her poor mother was watching the race on TV IN THE NETHERLANDS and on her birthday, no less!!!
I teared up when I heard that because as absolutely horrible as it was to watch the event unfold having no relation or emotional tie to this woman, my heart just completely ached for her mother and family. As Annemiek van Vleuten lay there motionless I'm sure it ripped her mother's heart out not knowing if her daughter was ok.
Fortunately, from what I've heard, she was conscious shortly after and suffered some fractures and a concussion. Sending prayers and positive thoughts for her complete and speedy recovery.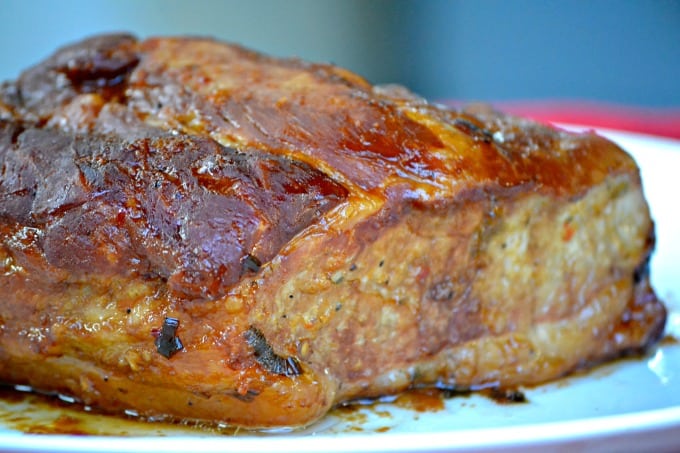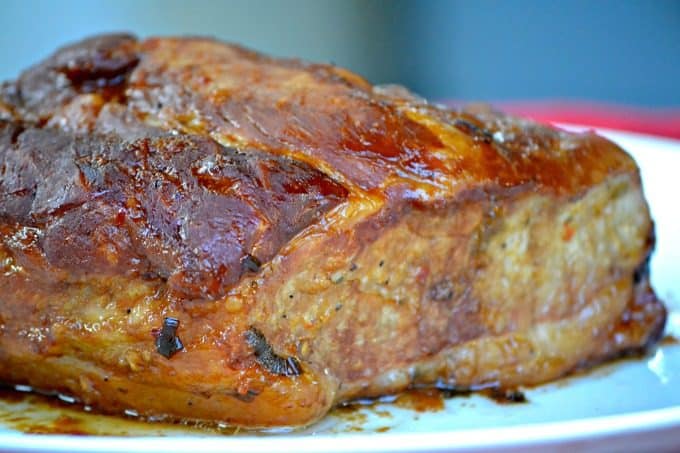 I absolutely LOVE my slow cooker. There are times when I'll use it a lot and then times that it will just sit for the longest time and I think darn, why haven't I been using that thing? That and my George Foreman Grill are my two favorite portable kitchen appliances.
They both just make dinner so easy, especially during the week when it can get a bit crazy with appointments and activities. Am I right?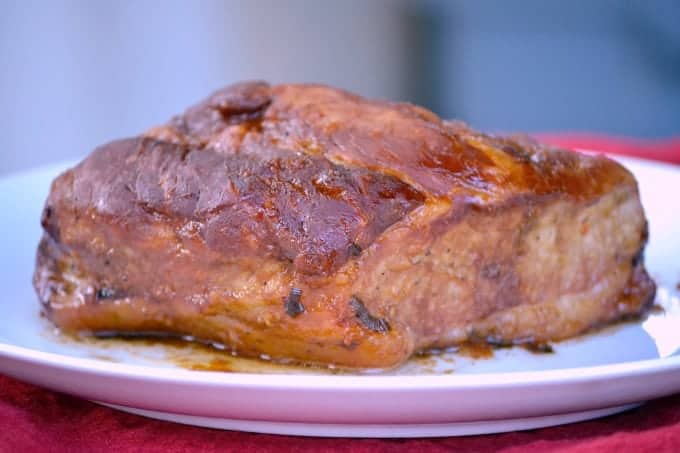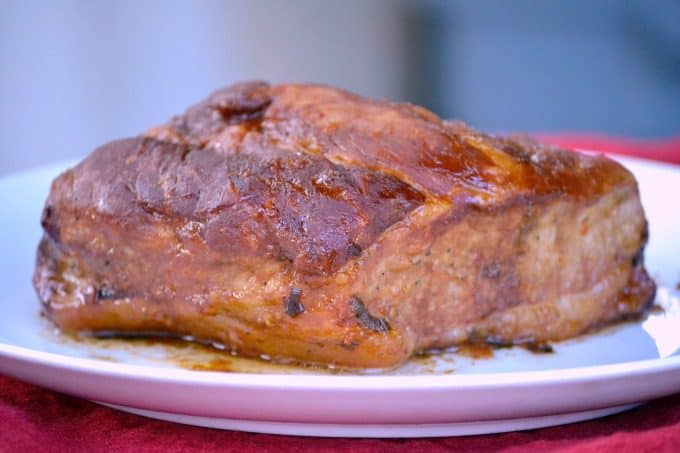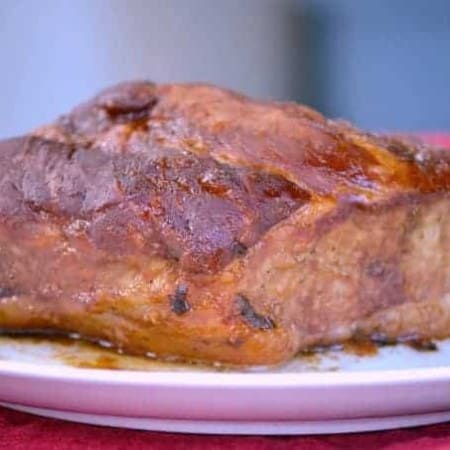 Slow Cooker Spicy Orange Pork Roast
This Slow Cooker Spicy Orange Pork Roast uses the slow cooker to make an easy pork roast with lots of great flavor that you can slice and eat or shred and eat in lettuce wraps.
Ingredients
1 ½ lbs. pork tenderloin
¾ cup orange marmalade
¾ cup low sodium soy sauce
⅓ cup light brown sugar
4 cloves garlic minced
1 ½ tablespoons sesame oil
1 tablespoon freshly grated ginger
2 teaspoons chili paste more or less depending on how spicy you want it
2 teaspoons garlic powder
½ teaspoon black pepper
4 green onions chopped
Instructions
Place pork tenderloin into the slow cooker.

In a medium bowl, combine the orange marmalade, soy sauce, brown sugar, garlic, sesame oil, ginger, chili paste, garlic powder, and black pepper. Mix well.

Pour sauce over pork.

Cover and cook on high for 4 - 6 hours or on low for 8 - 10.

Mix in chopped green onions before serving.

Can be served two ways - sliced with sauce on the side or shred the pork, omitting the fat and return to slow cooker to cook in sauce at least a half hour on low before serving.
Notes
I like to serve it shredded in lettuce wraps with some quinoa, and thinly sliced carrots.
Did you make this recipe?
Share it with me on Instagram and make sure to follow me on Pinterest for more recipes.
If you like this Slow Cooker Spicy Orange Pork Roast then you'll enjoy these other slow cooker recipes…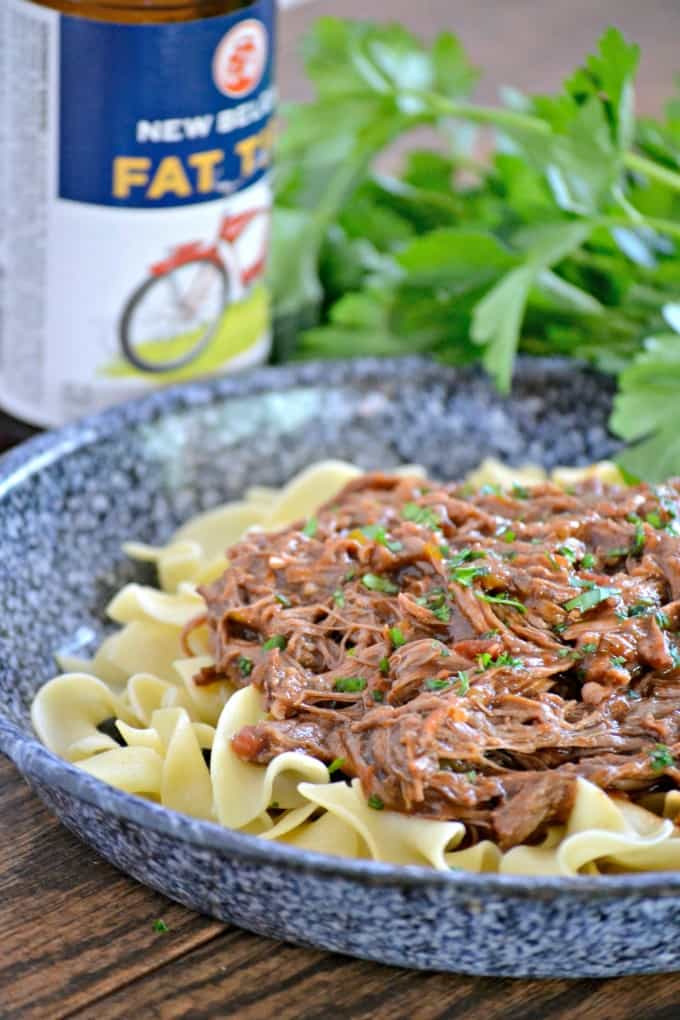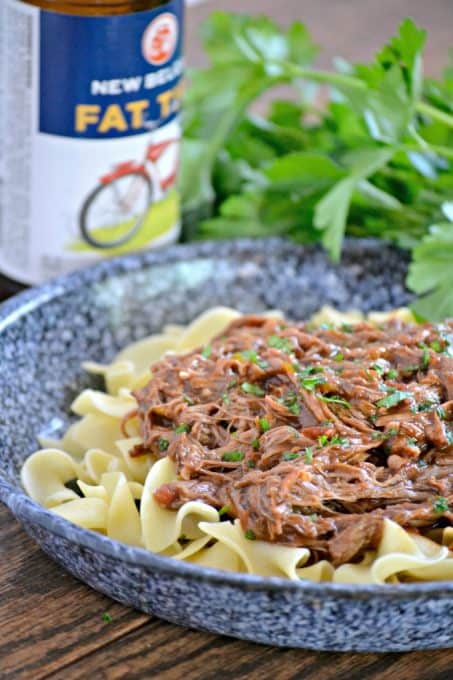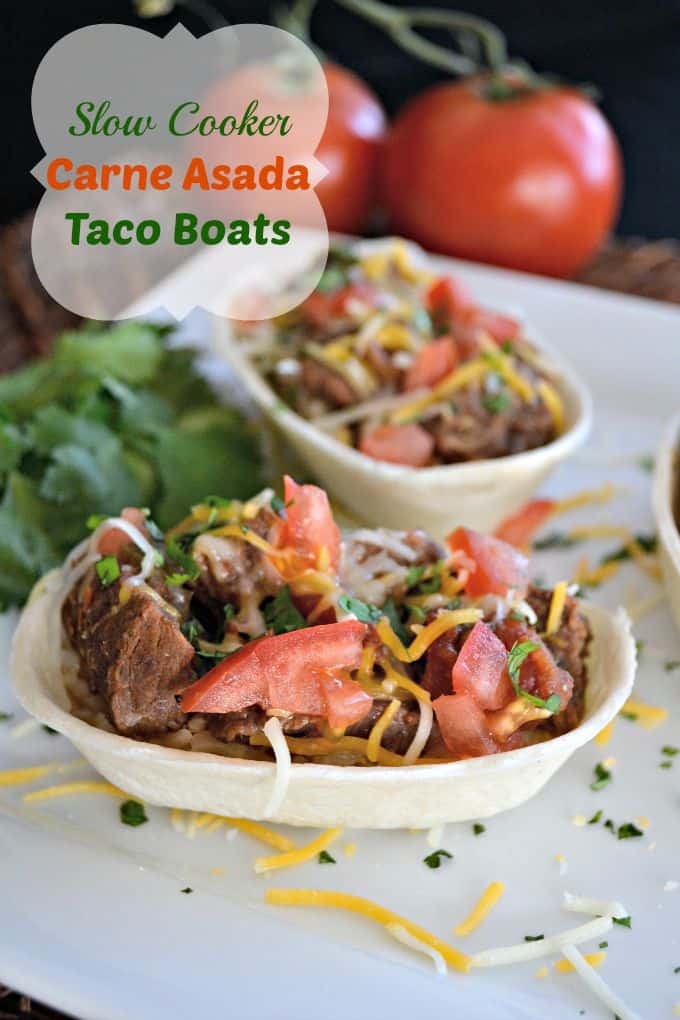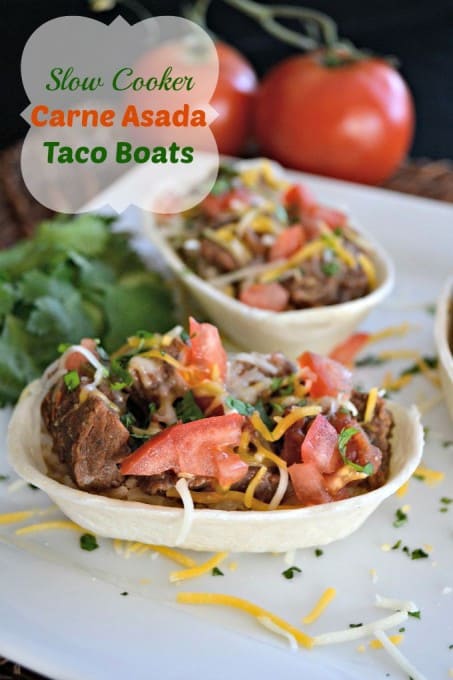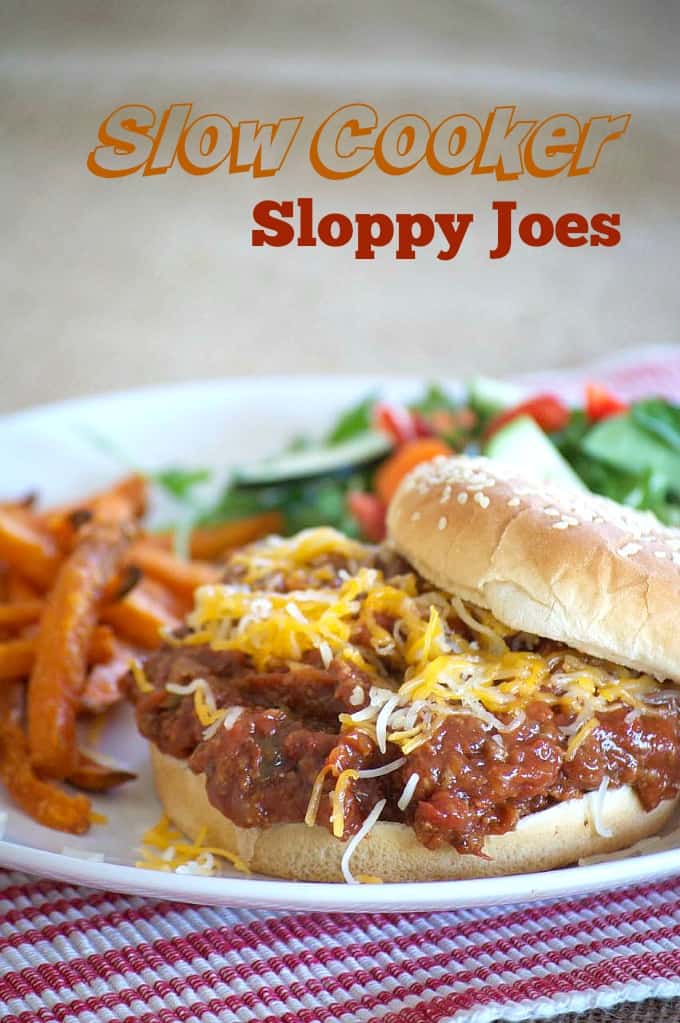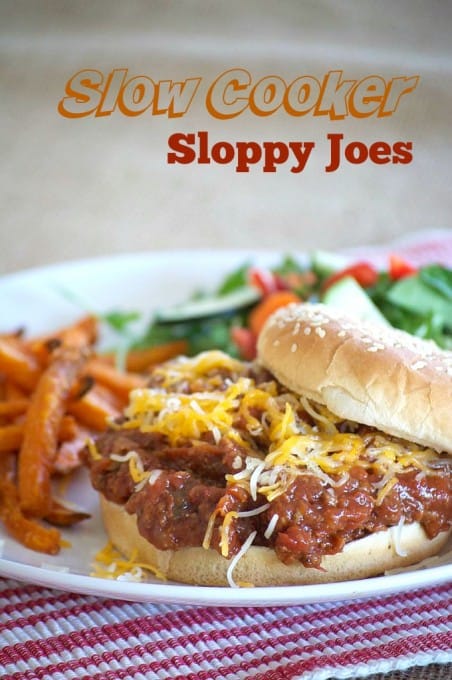 *This post contains an affiliate link(s). These are links that can take you to a product (or products) that I recommend. I do receive a portion of the sales or credit for my future purchases from any items purchased through those links. Your purchases encourage my baking, cooking and butter habit, and contribute to the life of this blog.
I thank you so very much for your support. Let's keep having fun in the kitchen!!
Reader Interactions