Homemade Dog Pill Pockets – save money and time running to the store by making your pup his own pill pockets. Three simple ingredients you already have in your home!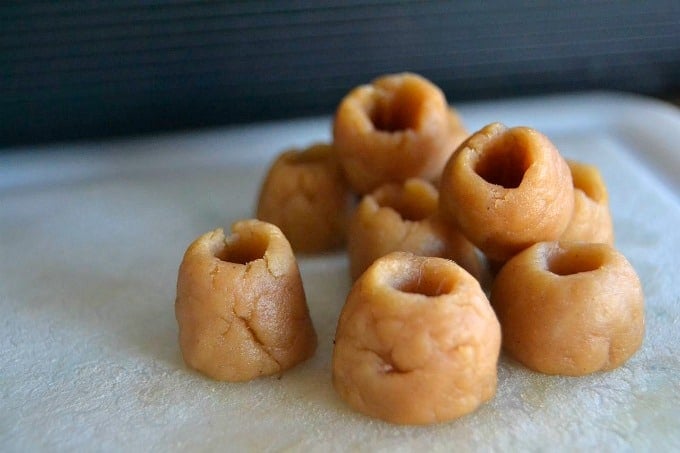 We have a dog on meds. Do you?
PLEASE NOTE: There is a widespread concern that raw flour can be hazardous not only to human health, but your dog's health as well. Also, PLEASE make sure you're using a peanut butter that DOES NOT contain Xylitol as it can be fatal.
As we've never had an issue feeding these Homemade Pill Pockets to our pups, I encourage you to do your research. 
A few years ago, I worked as an office manager in a busy vet clinic and I was amazed, to say the very least that so many animals were on medications. I had absolutely NO idea that cats and dogs could have just as many health issues as humans. I really think that sometimes I live under a rock or maybe I'm just too naive. Or both.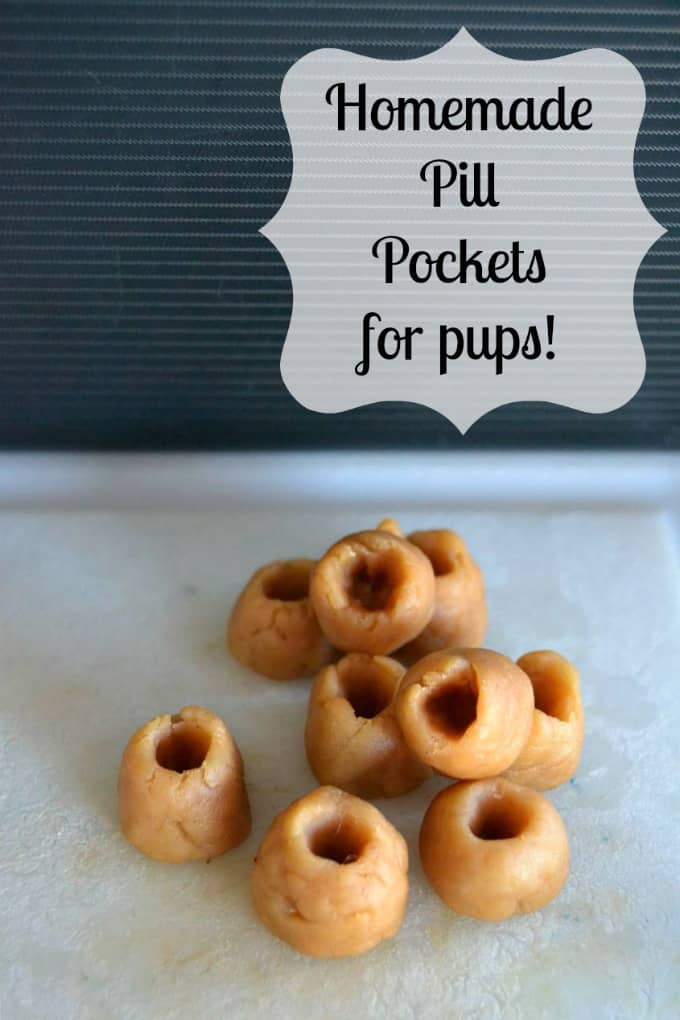 So now, we have two pooches of our own – Golden Retrievers, one age 10 and the other almost 2.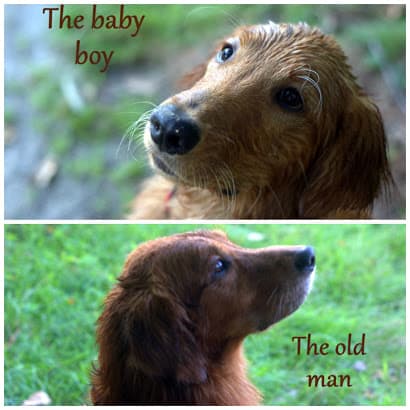 They really are the best of friends and have such a great time together. I honestly can't imagine what one would be like without the other at this point. They each have their little quirks and their personalities are awesome.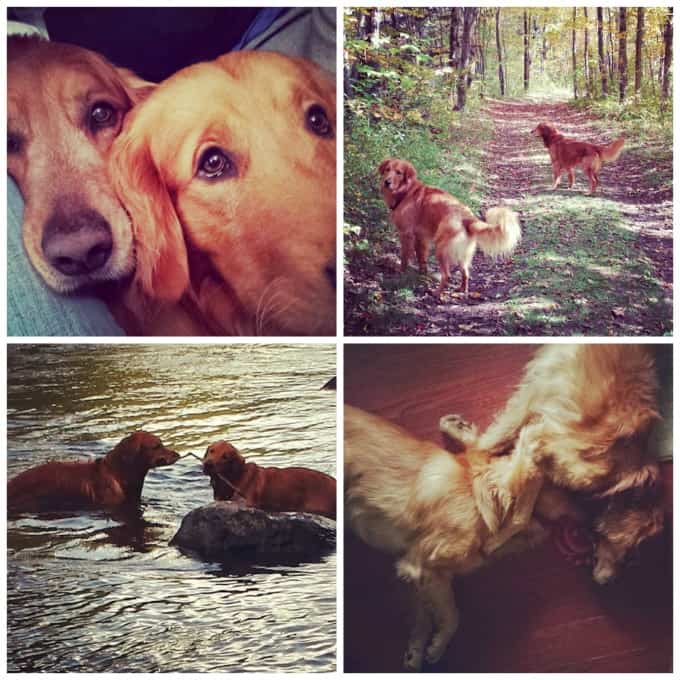 The older one, named after our favorite yet at this point controversial Patriot's quarterback, was the family's very first dog. He's a love muffin and so smart, too. We've been able to teach him a lot of tricks and he's very obedient. One night after the family was outside with neighbors we came into the house to get ready for bed when I realized Brady was nowhere to be found. I opened the front door to call for him and there he was, just sitting there wagging his tail waiting to be let it.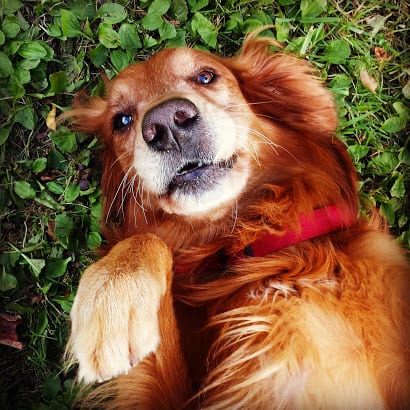 The younger one, Keiser, actually belongs to our daughter who is away at college. Unfortunately, it's frowned upon keeping a dog in your dorm room (go figure), so the "grandparents" are keeping an eye on him until further notice.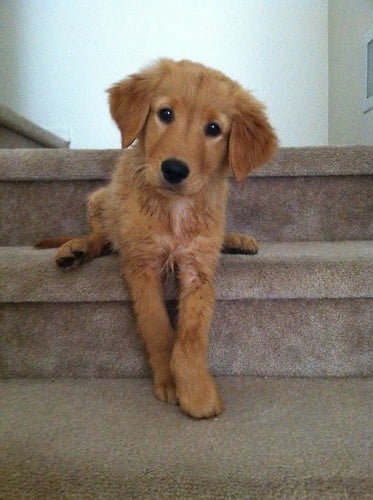 He's the mischievous one. Granted he is still somewhat of a pup because he's under two, but I also think it's mostly his nature. He's a wee bit reckless at times as you can see below when he wrestled with a porcupine. Other times, he's an absolute goofball, reminding me of Willoughby the dog who says, "Which way did he go, George? Which way did he go?" If he could talk, I'm certain that's what he would sound like.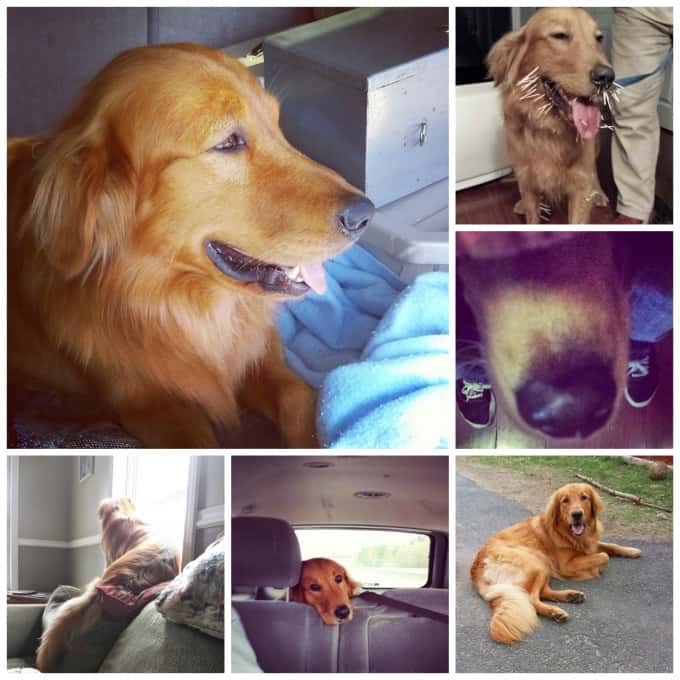 So this guy pictured above is on meds. three times a day. Hence, we go through a lot of pill pockets! When I first purchased them, I thought they were one of the greatest things invented – dog needs a pill, hide it in the pocket, smush the thing shut and voila, dog eats pill, but thinks he's getting a treat! Score!
Then reality set in.
As if spending money on medication for dogs isn't enough, you need to purchase something to disguise the pill because they most certainly aren't going to swallow the thing on it's own as we humans do.
$$$$$
This medication for dogs thing can take a toll on your pocketbook.
Now I've discovered that I can make these wonderful things at home and the great thing is that they work just as well. You won't believe how stinkin' easy it is either!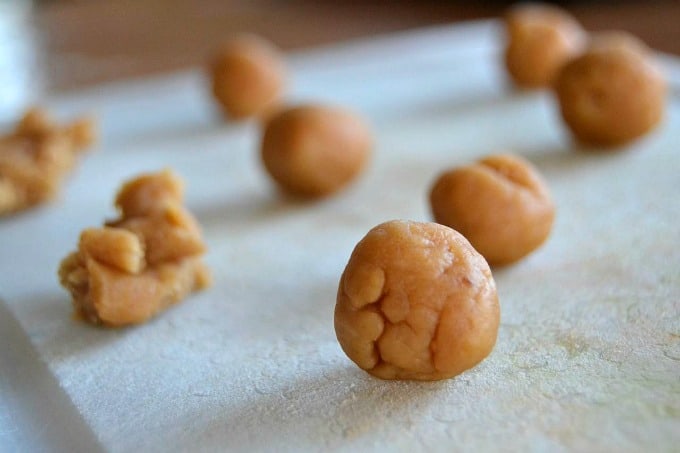 Homemade Pill Pockets
Servings
:
12
pill pockets
Ingredients
1

tablespoon

milk

1

tablespoon

creamy peanut butter

2

tablespoon

all-purpose flour
Instructions
In a small bowl, combine the milk, peanut butter and flour.

Mix until completely combined.

After it comes together well, I found it best to knead it with my hands to complete the process.

Divide the dough into 12 small balls.

I found it easiest to use the tip of a meat thermometer to make the hole and wriggle that around to enlarge the opening.

Store in a plastic bag in the refrigerator.

They will keep until the expiration date of your milk.
I rate everything I make on a scale of 1 -4 with 4 being the best and these Homemade Dog Pill Pockets earned 4 rolling pins!
I loved them because they're so very inexpensive to make and only use three ingredients which I had right here in the house!
Oh, and the thing I'm most happy about  – that Keiser loved them just as much as the store bought ones. YAY!!
I actually divide them in half because 1) half the pocket is more than enough to conceal a small pill, and 2) so he doesn't feel "left out", Brady is given the other half.
If your pup is taking capsules then one will be large enough to hold it.
Also, if your pet has allergies you can substitute a different flour, use pumpkin or banana puree for the peanut butter, and almond or coconut milk for the whole milk.
If you like these homemade pill pockets for your dogs, then you'll love their…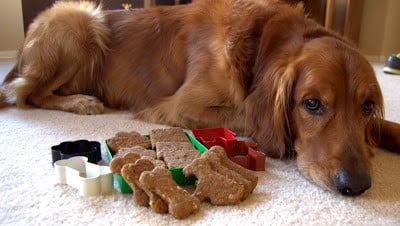 This post has been shared to the Tips & Ticks Link Party at Life After Laundry!
I give you BIG baking hugs and muffins!!