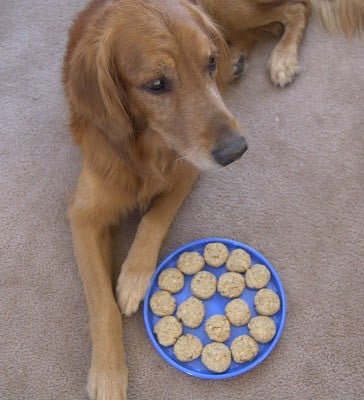 It's the third Monday of the month and it's time for (drumroll, Maestro, please)…

I cannot believe how very quickly the weeks fly by in between the reveal dates for the
Secret Recipe Club
!!!
The Secret Recipe Club is based on Secret Santa where members are assigned a blog each month from which we are to choose a recipe and blog about it on our assigned reveal day.
Well, folk, TODAY IS THE DAY!!!!!
My assigned blog for the month of June (good grief, I really cannot believe it's June already!) was……..
Can I just tell you, Melissa's got it goin' on!
If you haven't already been to her blog, you NEED to check it out!!
NOW!
Her recipe catalog is UN. Believable!! You will have absolutely NO problem finding a recipe to make. There is such a PLETHORA (I love that word. Especially the way it just rolls of the tongue. Plethora.) to choose from. I
really
had a hard time deciding this month. Ok, I think I say that every month, but seriously, folks, this month was
really
tough! There are Melissa's
Fried Dill Pickles
, her
homemade gum drops
and the
S'Mores Puppy Chow
just to name a very few. I will
definitely
be checking out more of her fabulous recipes in the very near future!
I was inspired by this little guy for this month's recipe.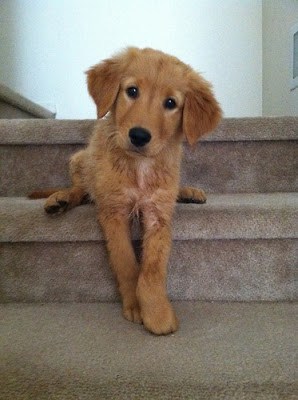 Keiser
He is SO freakin' adorable and as I write this, Keiser and Brady are chasing each other around the kitchen and living room. Keiser's just small enough to run behind the couch to get away from Brady, but then, being the sneaky little guy that he is, when Brady's looking the other way, he comes up behind him and jumps on him. It's quite hysterical.
So, seeing as how the doggies have been playing hard every day, I was thinking they were needing some treats. Some good-ol'-homemade-no-artificial-ingredient-filled-with-by-products treats. So, the recipe I chose was Melissa's
Peanut Butter and Oatmeal Dog Biscuits
.
I taste tested them, too in case you were wondering and they tasted….yes, you'll hear after the recipe.
Peanut Butter and Oatmeal Dog Biscuits
2 cups flour
1 cup oatmeal
1/2 cup creamy peanut butter
2 tablespoons flaxseed meal
1 cup water
1 tablespoon olive oil
Preheat oven to 300 degrees F.
In a large mixing bowl, combine flour, oatmeal, peanut butter and flaxseed meal.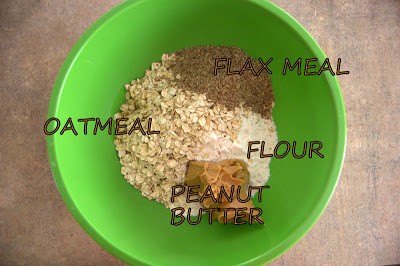 Add the water and olive oil and mix until a dough is formed. I used a large spoon in the beginning, but then found it easier to mix it with my hands.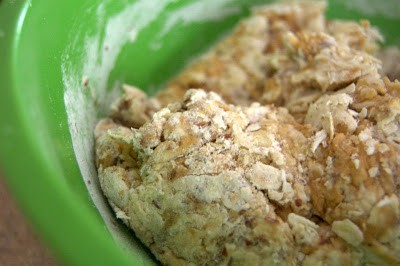 Roll dough into balls about 1 – 1 1/2 inches round and place on baking sheet. Flatten slightly with the palm of your hand.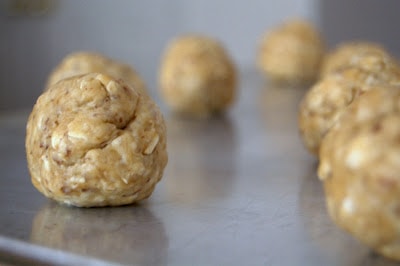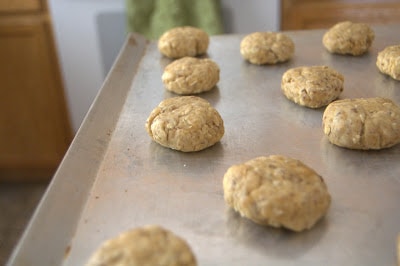 Bake for 20 minutes. Allow biscuits to remain in the turned-off (is that a word?) oven for a few hours to harden.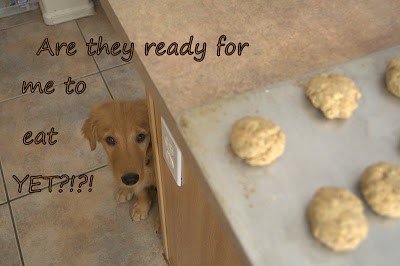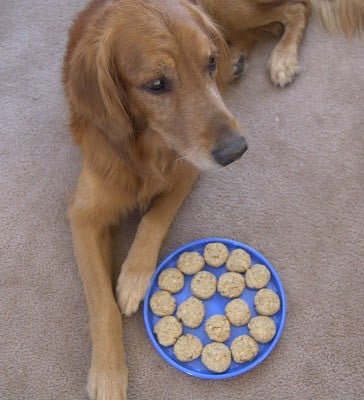 What a GOOD doggie you are, Brady, to not eat ALL of the treats!!!
I rate everything I make on a scale of 1-4 and these Peanut Butter and Oatmeal Dog Biscuits earned 4 whole rolling pins!!
The doggies LOVED them!!!
And as I told you before, I tasted them, too. The kids were like, "Ew, you're eating them?!?!"
"They're just made out of flour, peanut butter and other stuff that we usually eat. They aren't like the dog biscuits you buy in the store. These are healthy!"
They were still freaked out.
Whatever.
The pups loved them and that's all that matters!
I give you BIG baking hugs and muffins!!!