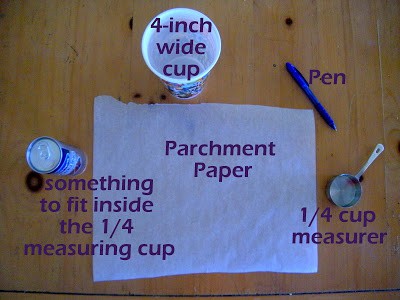 A few weeks ago after I had made the batter for the Oreo Cupcakes, I discovered that I was not going to have enough cupcake liners.
AAAAAAAHHHHHHHHH!!!!!!!
When one is making cupcakes, that is NOT a good time to discover that you're short on a necessary baking equipment, and I was in no mood to make a "quick run" to the store.
And I know I have neighbors who would gladly give me the shirt off their back or their cupcake liners in exchange for a cupcake, but I wanted to be resourceful and see what I could do.
So, I Googled to see if there was a way to make my own.
Of course, somebody's done it and it can be found here on eHow Food.
Here's my tutorial.


Homemade Cupcake Liners – I made 6
Things Needed
large piece of clean, white parchment paper (free of dyes or chemicals)
1 cup with a rim at least 4-inches wide
pen
1/4 cup measurer
a small glass or jar that will fit snugly (isn't there two g's in that word? Spell check doesn't seem to think so.) into the 1/4 cup measurer
Directions
Take the piece of parchment and place it on the counter or a flat surface.
Position the mouth of the cup onto the parchment and using the pen, trace around it creating a circle.
Make 6 separate circles or more if needed.
Cut the circles out of the parchment.
Place them together in one stack and center them over the 1/4 measuring cup.
Put the item that will be fitting snugly into the cup on top of the circles. Press everything down forcing the circles and jar into the measuring cup. You may need to add or remove some circles so that everything fits, but the more circles you have, the more pleats you will have and the more attractive the liners will be.
Allow the liners to sit while making the batter or for at least 1/2 hour.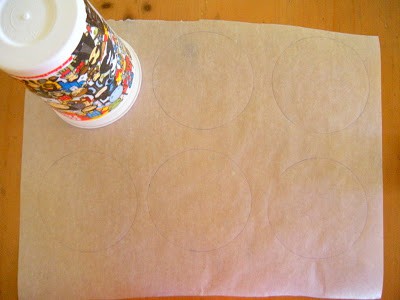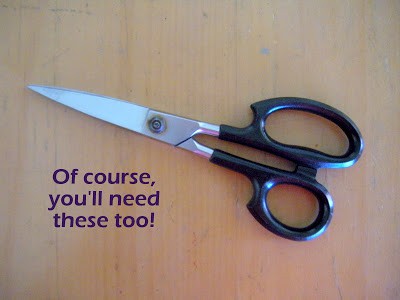 Using the item in the picture above, cut out the circles.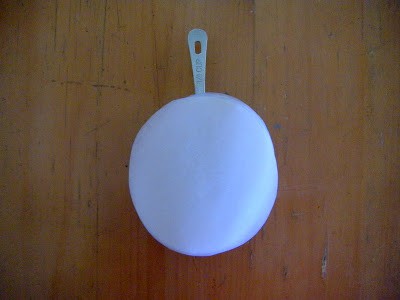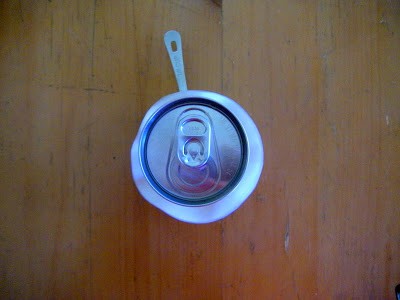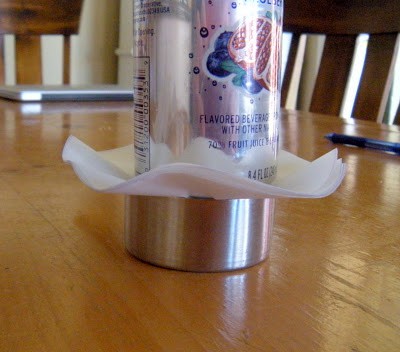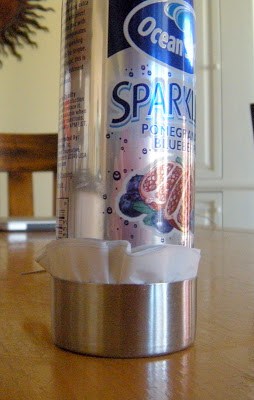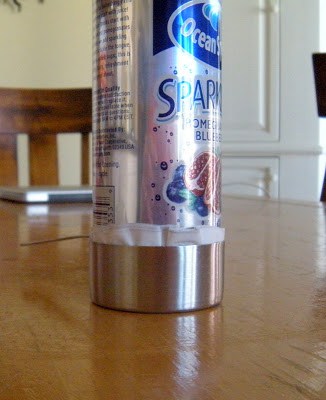 Allow them to sit while you make the batter. That should be plenty of time for the liners to form.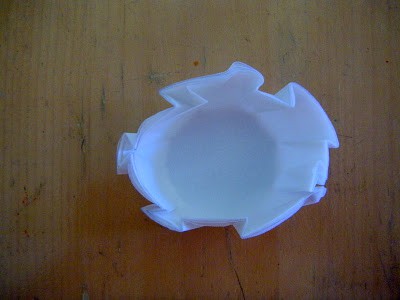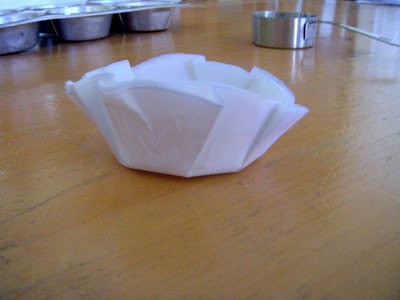 They don't fit securely into the muffin tin now, but don't worry they will once you fill them with batter.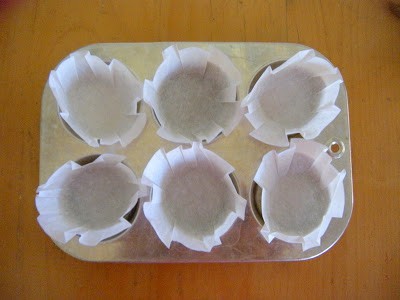 TA DA!!!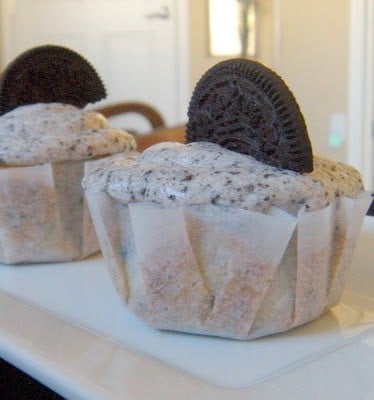 And they worked like a charm, too!
This will be a fun project for you to do with the kids!
They'll be very proud that they made the WHOLE cupcake!
I give you BIG baking hugs and muffins!!