I've found that baked Eggplant is a perfect weekday meal for any busy family. It's easy, tastes delicious, and everyone will enjoy the time spent around the dinner table.
Vegetables for dinner? Well, when breaded Eggplant is this good, you and your kids will be asking for more.
I guarantee it!
Now, do you ever wake up in the morning feeling like your body REALLY needs some fruits and vegetables? Today was one of those mornings. I just knew I couldn't bake any cookies, cakes, or bread because I'm already on carb overload. So, it was vegetable soup for lunch and baked Eggplant for dinner WITHOUT any garlic bread (which is something we'll usually have).
This recipe for Eggplant Parmigiana cannot be praised enough, as long as you like Eggplant that is. Hehe. If you've never eaten it before, then you're wondering what it tastes like. Just think of it as a different type of squash, with a little more acidity.
To top it off, put some pasta sauce and mozzarella cheese and you got yourself a darn good masterpiece. This fed our family of four and I had minimal leftovers for the hubby's lunch. He said that the meal was, "of restaurant quality".
SAVE THIS AWESOME EGGPLANT RECIPE TO YOUR FAVORITE PINTEREST BOARD!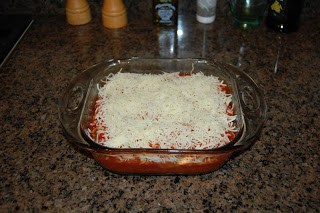 Oh, brother, he's got a way with words!
This one comes from deep inside the recesses of my brain. I actually use the same recipe from a Chicken Parmigiana that my father's sister, Carol, gave to my mother.
I swear, there's not many things that are comparable to baked eggplant. Get a few sides together, like some garlic bread or a yummy salad and BOOM! The meal makes itself. It doesn't hurt that you'll have the whole family eating at the table and talking about the day's events. That's always a treat, no matter how old you or your kids are.
Recipes like these are one of the many reasons why I bake.
Whether it's breakfast or at night, and you're in the mood for a breakfast meal, this spendwithpennies classic deviled eggs recipe can surely be something that helps the craving. Carbs are good, and apparently, I seem to can't get enough of them.
Thanks to addapinch, I LOVE the one-pot penne pasta recipe. If you want to change the liking of the sauce, then this homemade meat sauce by savorysimple is the PERFECT one for you.
Here are some great advice tidbits that can make your Eggplant Parmigiana a family favorite!
Some cookbooks say to drain the eggplant for 30 minutes on paper towels. I never have and it's never been a problem.
If I find I'm running out of the mixture, I'll just add more of both in a 1:1 ratio.
If you think the cheese isn't enough, there's no rule that says you can't put more on once it's baking in the oven.
You can have a wide variety of sides for this dish. It's ultimately endless, and we always switch it up whenever I make it.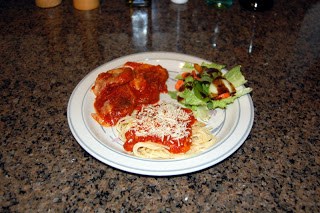 Ingredients
1 medium sized eggplant
1 egg beaten
1 cup Italian bread crumbs
1 cup shredded or grated Parmesan Cheese
¼ tablespoon olive oil
3 cups spaghetti sauce
1 ½ cups Mozzarella Cheese
Instructions
Peel Eggplant and slice into 1/4 inch rounds.

Combine bread crumbs and Parmesan cheese on a plate.

Dip slices into beaten egg and crumb/parm mixture.

Heat oil in a skillet on med-high.

Place eggplant in skillet and cook on both sides till golden brown.

Pour 1 1/2 cups of spaghetti into 8x8" baking dish.

Layer eggplant in dish and cover with remaining sauce.

Sprinkle the Mozzarella Cheese on top.

Bake at 375 for 25 minutes until bubbly.
Nutrition
Calories: 1170kcal | Carbohydrates: 125g | Protein: 63g | Fat: 48g | Saturated Fat: 24g | Cholesterol: 133mg | Sodium: 6508mg | Potassium: 2837mg | Fiber: 16g | Sugar: 39g | Vitamin A: 4550IU | Vitamin C: 54.7mg | Calcium: 1162mg | Iron: 14.1mg
Did you make this recipe?
Share it with me on Instagram and make sure to follow me on Pinterest for more recipes.
I have to tell you that the crust on the Apple Cream Pie turned out really well. Ok, it was thicker than I would have liked it to be, but it was flaky and buttery. Next time I'll have to roll it thinner. The recipe called for 1 3/4 cups shortening, but I only had maybe 1 1/2, so I just substituted 3 more tablespoons of butter and I couldn't tell the difference.
After you make the Eggplant Parmigiana, dessert will be calling your name. I think this apple pie recipe leads all those recipes.
Get the recipe here: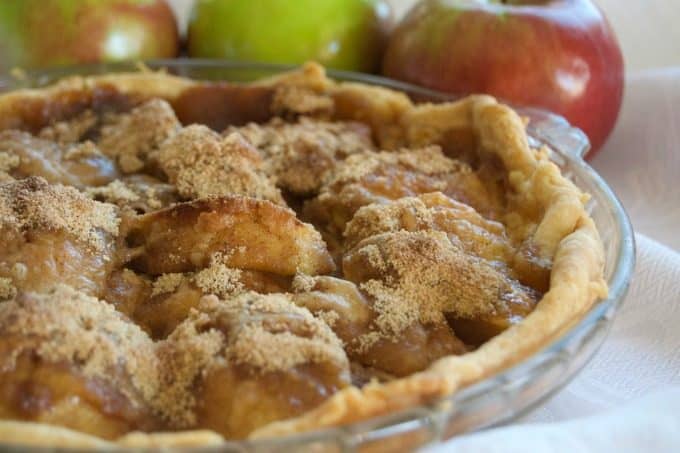 Are you looking for another easy weeknight recipe and a pasta lover? Then this recipe is perfect for you!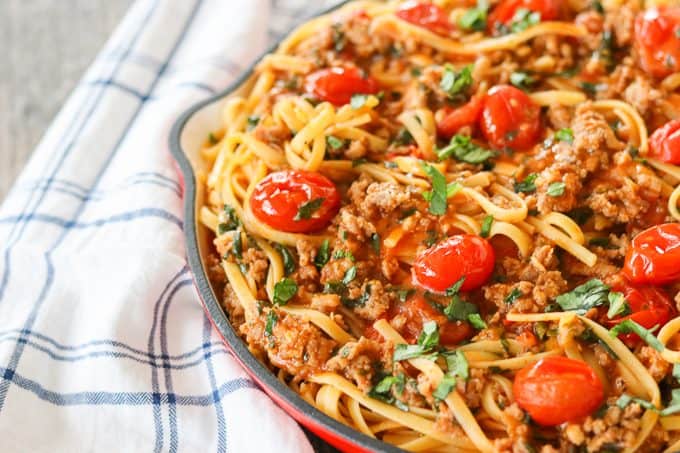 Gamedays are always stressful and energizing at the same time. I feel your pain! However, this brilliant idea will help you enjoy the actual game than staying in the kitchen.
Here's the recipe:
It was yummy. I love those nights when dinner tastes really good!
So on Sunday, my couponing cohort, Cady (Oooh, all that alliteration! My high school English teachers would be so proud.) and I went to our local grocery store on a mission. We have recently joined a couponing website here in AZ and I highly recommend it.
It is national, so I would encourage all of you to check it out. This is probably one of the best and easiest ways to save money. I could blog all night about this, but I want to set up a separate page so you can all just go to "Couponing" and of course, I'm technically challenged with it. Will work on it more tomorrow because it is so very important. So,
Cady and I went to Fry's and each saved quite a bit of money on our bills. I had a savings of $60.92 (48%), and Cady saved $80! It can be pretty exciting standing there at the checkout watching the total decrease as they use the store club card and then the coupons. It's an even better feeling when you get home and tell your husband how much you saved. There are ways to do it and you need to be informed. I rarely pay full price for anything now.
It's all about being prepared, knowing the meals we'll be eating for the week, knowing what is on sale where coupon sense is a great help with this and tells you which coupons you'll need), and combining the coupons from the Sunday papers, internet, and magazines with the sales.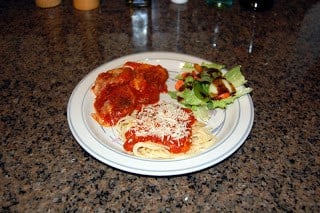 I purchased two packages of Kraft American Singles for $.25 each the other day! The store was honoring Competitor's coupons and I had one from Target for $.50 off of two. Each pack was on sale at Fry's for $1.49 and I had two manufacturer's coupon for $.75 off one which they raised to $1.00. So, $1.49 x 2= $2.98 – $2.50 (comp. coupon + manufac)
It is so much easier buying things when they're on sale than running out to the store every day trying to figure out what we're going to have for dinner. This way, I have a lot more food on hand and can just make dinner with what is available in the house and I'm not having to pay full price for a last-minute dinner. Believe me, there will be plenty more discussion on this as well. It has now become another passion and as my husband says, that is my job.
I may be grocery shopping and spending the money, but I'm doing it in a much smarter way and it is very rewarding. You can do it, too!
Reader Interactions