With our Easy Meal Plan Sunday Week 89, these six dinners, two desserts, breakfast recipe and a healthier menu option will help you remove the guesswork from this week's meal planning. Enjoy!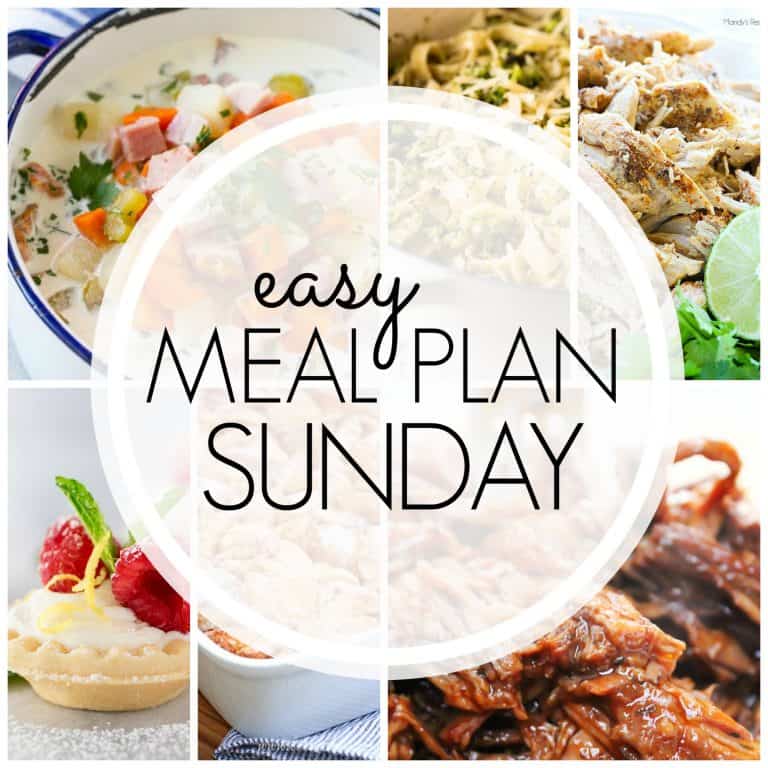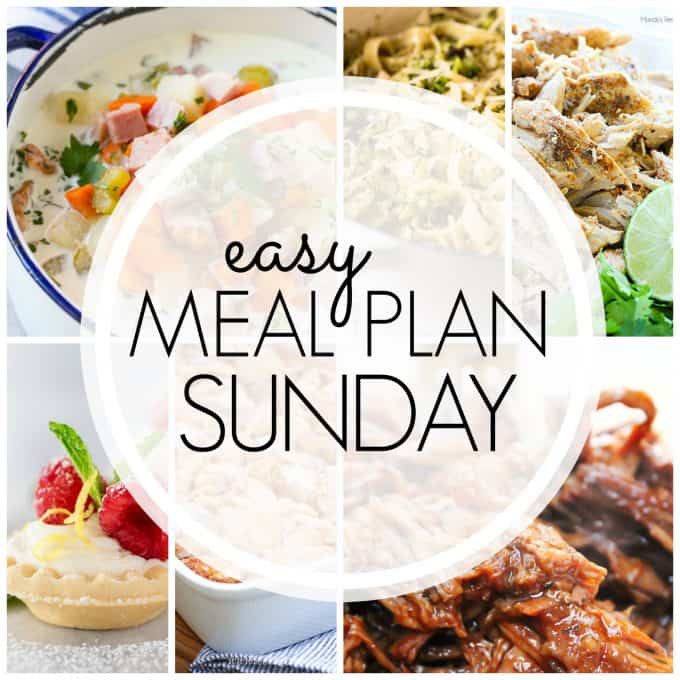 Food, glorious food!
LOTS of great recipes coming to you for this week's meal plan.
Not that there haven't been in the past, but I'm seriously drooling over here!! That Beef Brisket is definitely on my list and I'm super excited because it's made in the slow cooker, too! I've got a busy day planned for tomorrow with work, errands and such, so that will be a perfect way to start the week. I think I might just serve it with these potatoes, and this broccoli or cauliflower.
I love tough decisions like this. 😉
Watch for a new video this week on our FB page. It's for a popular recipe that's already on the blog, but it was a lot of fun to make…and eat, of course.
Also, I'll be coming to you LIVE on FB tomorrow night with TWO dessert recipes you can make for St. Patrick's Day this Friday. I'm shooting to go on for 8 pm EST, but have an afternoon appointment, so it depends on how long that takes. If you can't watch it live, you can always watch it in its' entirety after it's over. See you there!

Enjoy Easy Meal Plan Sunday Week 89!!





DATE NIGHT
-KITCHEN CLOSED-


NEW HEALTHIER OPTION!

If this is your first visit to our Easy Meal Plan, or if you see a recipe that you're not interested in, take a look at our previous meal plans for more great recipes…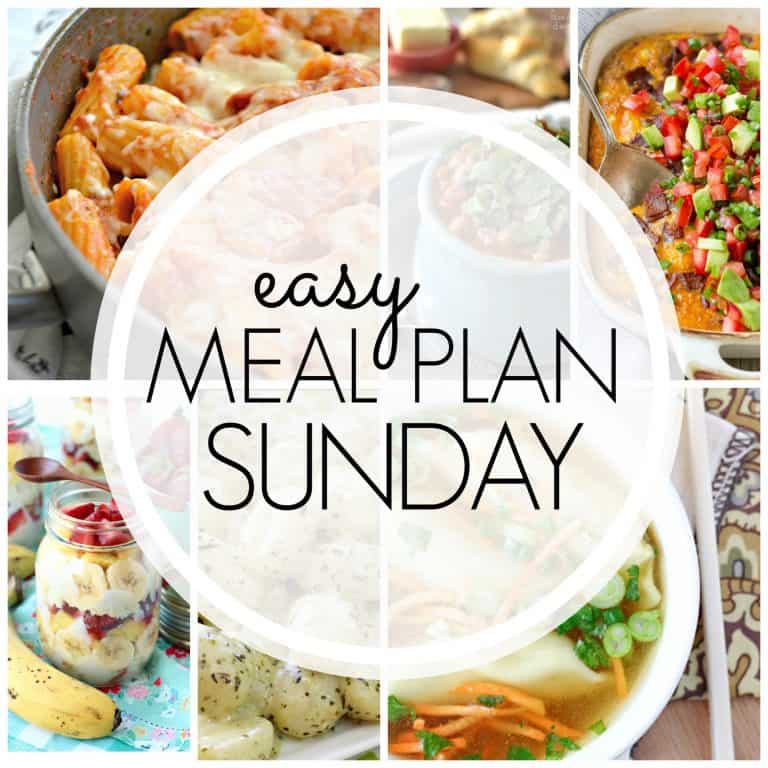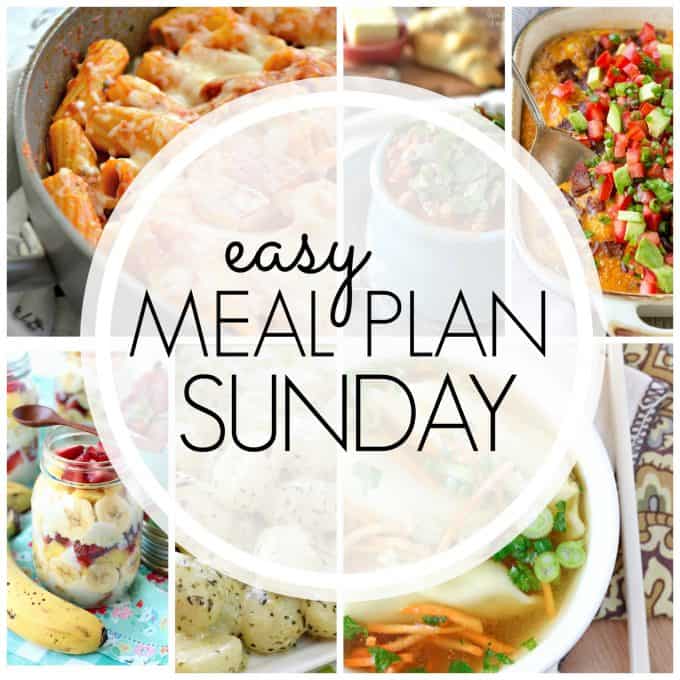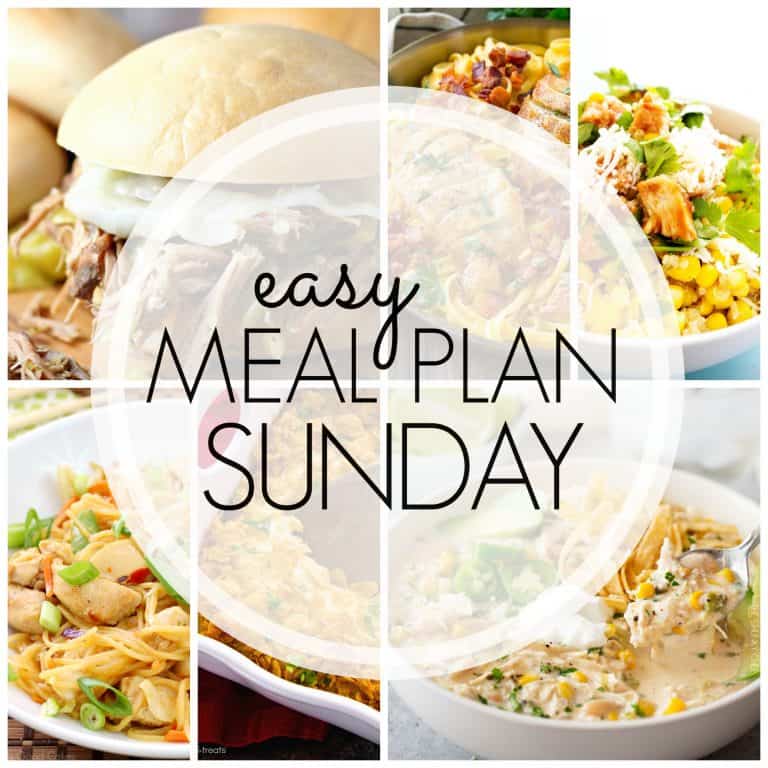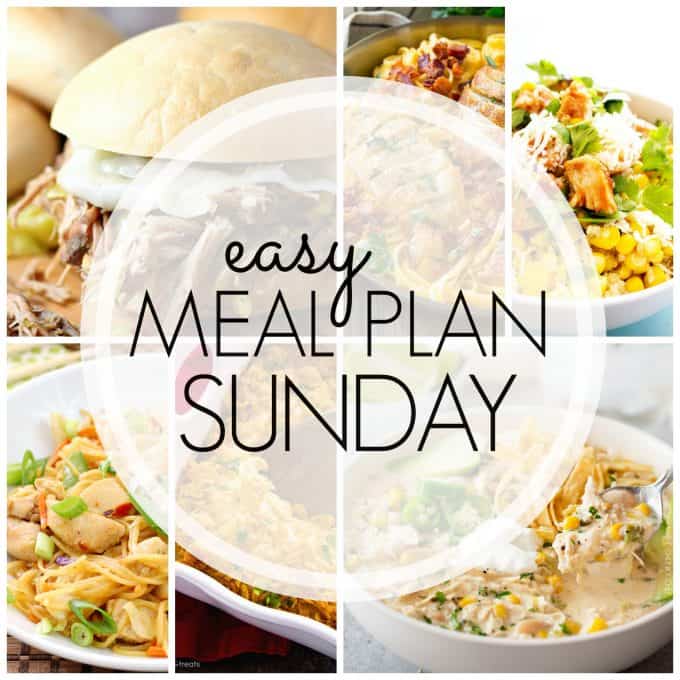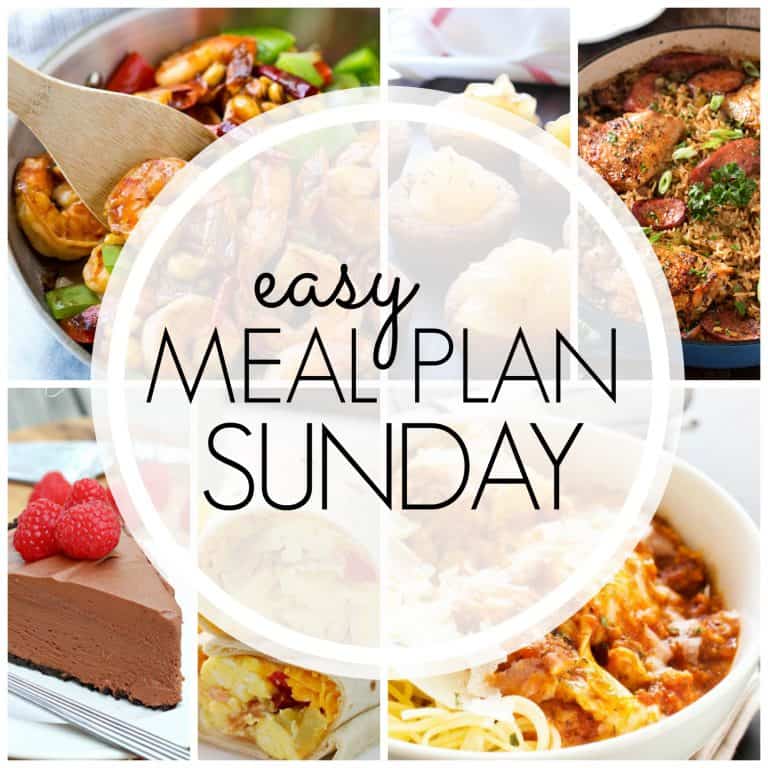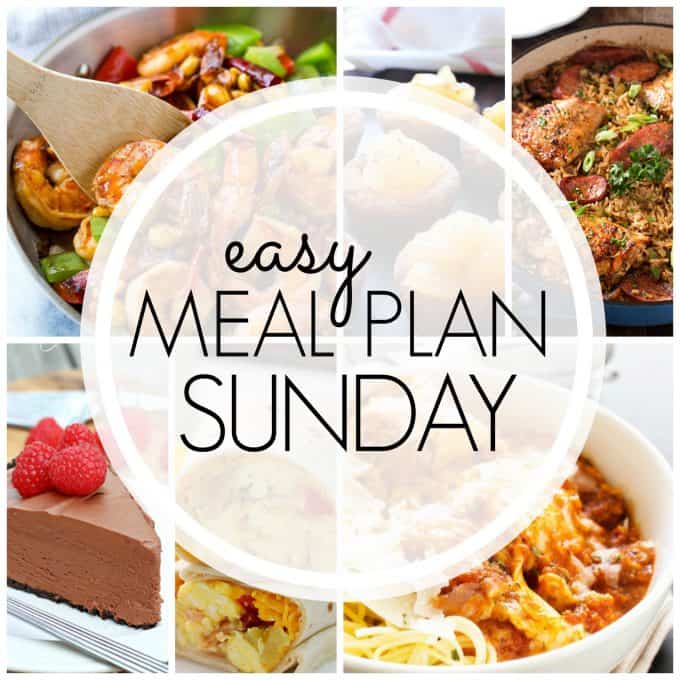 Take a look at these great tips to help you in the kitchen!

I give you BIG baking hugs and muffins!!