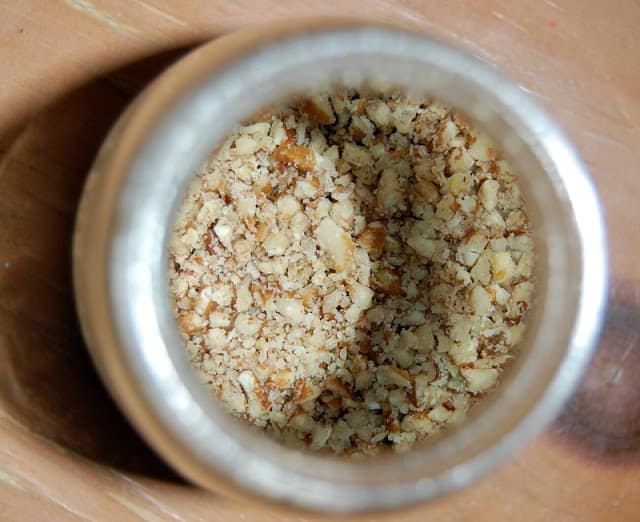 I'm going to keep today's post short because I'm feeling a little achy. We have a bug that has invaded our home and has some of us quite under the weather. So I'm going to make this a quick one and retire for some much needed slumber.
I adapted this recipe from my Fannie Farmer Cookbook, p. 541; author, Marion Cunningham; publisher, Alfred A. Knopf, Inc., a division of Random House, Inc.; ISBN 0-394-56788-9.
Buttermilk Pecan Muffins – makes 12 muffins
2 cups white flour
1 tablespoon baking powder
½ teaspoon salt
2 tablespoons sugar
1 egg slightly beaten
1 cup buttermilk or sour milk (for sour milk – use 1 tablespoon vinegar for 1 cup of milk and let sit for 10-15 minutes)
¼ cup melted butter
Preheat oven to 375ºF.
Butter muffin pans.
Mix the flour, baking powder, salt, and sugar in a large bowl.
Add the egg, buttermilk, and butter, stirring only enough to dampen the flour; the batter should not be smooth. Spoon into the muffin pans, filling each cup about two-thirds full.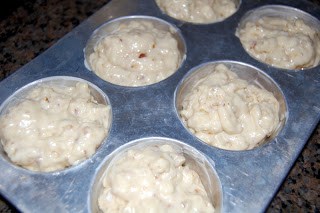 Bake for about 20-25 minutes.
Pecan Muffins. Use ¼ cup sugar. Add ½ cup chopped pecans to the batter. In a small bowl, combine 2 tablespoons sugar, ¼ teaspoon cinnamon, and ¼ cup chopped pecans.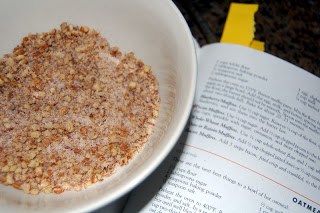 After filling the cups, sprinkle sugar, cinnamon and pecan mixture on muffin tops.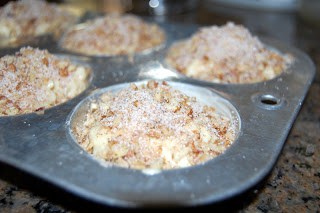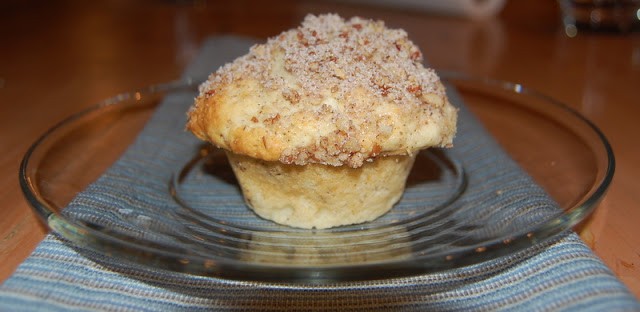 I printed the full recipe which will make 12 muffins, but I halved it because I only wanted 6 of them. I liked these, as did my son. My husband hasn't had one, yet. I have a rating system based on a scale of 1-4. These muffins earned 3 rolling pins. They were moist on the inside and I really liked the chopped pecans throughout the muffin. I also really liked the topping.
Happy baking!