Here's a recipe of homemade stuffing that'll help with that HUGE Thanksgiving day meal. With a secret ingredient of…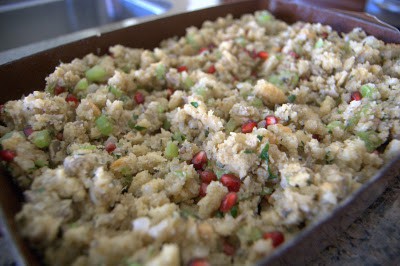 POMEGRANATE!
I always forget when pomegranate season comes around. Seems like I'm more focused on other things like BAKING. Even though I have to look it up, I do know how to cut a pomegranate, and that's pretty important, especially for this recipe. The Thanksgiving stuffing is probably the most popular dish save for the turkey itself. There are so many ways to make it and to get creative. It's surprising we don't have it more often in the house. Guess it's just a fall and winter holiday dish. Mhmm… that's got me thinking. Nope, nevermind. Lost my train of thought.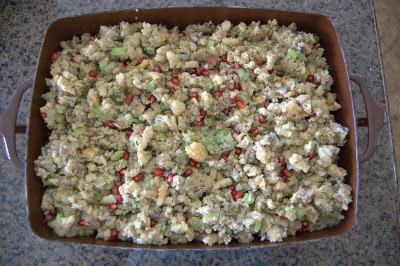 Wow, I am sitting here relaxing after a crazy day of baking and driving 4 hours to retrieve our daughter and her boyfriend from their college and I'm drinking a Mike's Hard Lemonade. Just one. And it's already gone to my head. I'm only about 3/4 of the way through it. Yee Hah! Yeha…yehah? Oh, nevermind… After 21 years of marriage, I finally bought a roasting pan for tomorrow's turkey. No more disposable roasting pans for this woman. AND, I even bought an electric knife for Mr. 365 to carve with!! He will be SO excited!!!
Yeah, we're big time 'round here now! Except I really have no desire to clean the china and polish the silver so we can use them tomorrow. We'll see. I may have some extra time while the bird is in the oven. and I still have yet to determine what time I need to put him into the oven. Guess I should do that. Have to take all 20 lbs. of him out of the freezer first. Kidding. He's already thawed.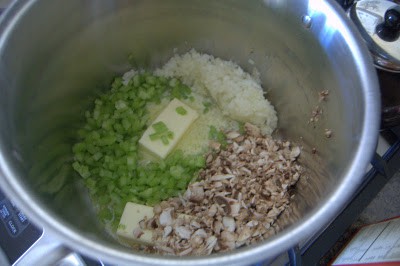 SAVE THIS POMEGRANATE STUFFING TO YOUR FAVORITE PINTEREST BOARD!
This morning before I made that 4-hour drive. I baked some stuffing to have tomorrow. A pomegranate says Fall, and the color looks really festive mixed in with the green of the herbs and brown of the stuffing. AND, even though it's midnight on the east coast, you can still add it in if you have a pomegranate sitting on the counter and haven't made your stuffing yet!
We all know desserts are coming out of the oven every day this time of year. Let foxandbriar and her easy apple crisp recipe be one of those. Desserts can be tough to eat when you have a full belly, but this alfajores by mykitchenstories makes you WANT to go for seconds.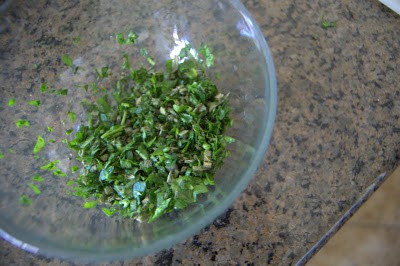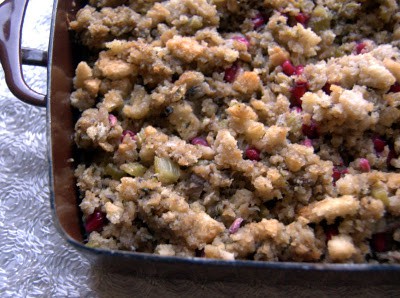 Ingredients
1 ½

cups (3 sticks)

unsalted butter

1

cup

celery, chopped

1

large

onion, chopped

1

tablespoon

flat leaf parsley, chopped

1

tablespoon

fresh thyme, chopped

1

teaspoon

sage

1 ½

cups

low sodium chicken broth

3

6 ounce

bags seasoned stuffing

1

pomegranate
Instructions
Remove seeds from the pomegranate.

Preheat oven to 350 degrees.

Prepare a 9 x 13-inch baking dish by spraying it with cooking spray. In a small bowl, combine parsley, thyme, and sage. Mix well.

In a large pot, melt butter. Add celery, onion, and saute until soft and translucent. About 7-10 minutes.

Add broth, and bring to just boiling. Remove from heat and add herbs. Stir to combine.

Add the 3 bags of dressing and gently toss to coat.

Gently fold in pomegranate seeds. Transfer mixture to prepared baking dish.

Cover with tin foil and bake for 30 minutes. Remove tin foil and bake for an additional 5-10 minutes, until top is golden brown and crispy.
Nutrition
Calories:
2835
kcal
|
Carbohydrates:
57
g
|
Protein:
14
g
|
Fat:
293
g
|
Saturated Fat:
183
g
|
Cholesterol:
763
mg
|
Sodium:
153
mg
|
Potassium:
1055
mg
|
Fiber:
11
g
|
Sugar:
39
g
|
Vitamin A:
8870
IU
|
Vitamin C:
28.8
mg
|
Calcium:
128
mg
|
Iron:
1.6
mg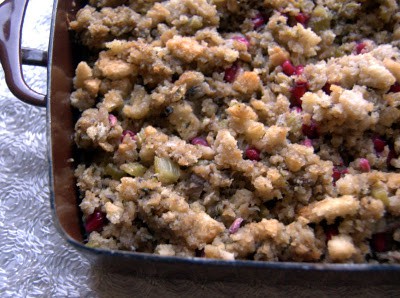 I rate everything I bake on a scale of 1-4 with 4 being the best and this Pomegranate Stuffing earned 3 rolling pins.
The taste test was today since tomorrow's the big day, and I can't wait to have it put have some gravy on it! It will be SO incredibly yummy! I accidentally bought the seasoned stuffing instead of the plain or making it with day old bread. It was fine that it had the seasonings already on it, but I am so glad I added the fresh herbs. What a wonderful touch! Also, the celery, onion, and mushrooms added another dimension of deliciousness.
Then there was the pomegranate. It was pretty good. I liked the "pop" of them which is something you don't usually get in a stuffing, but I'm not sure I liked the tartness of them. I love eating them plain, but I think they may have been a wee tart for this dish. We'll see. I had finished baking it, stuck it in the fridge and bolted out the door to pick up our daughter, so didn't have a chance to taste it before I left. Later tonight I tried it and warmed it up in the microwave. I think the 30 seconds I had it in to warm that little bit up was too much and it became a bit chewy/rubbery like. I'll eat it again tomorrow and be back with an update and let you know what the family thinks of it.
Winter time is a food paradise, and these few recipes of mine say exactly that.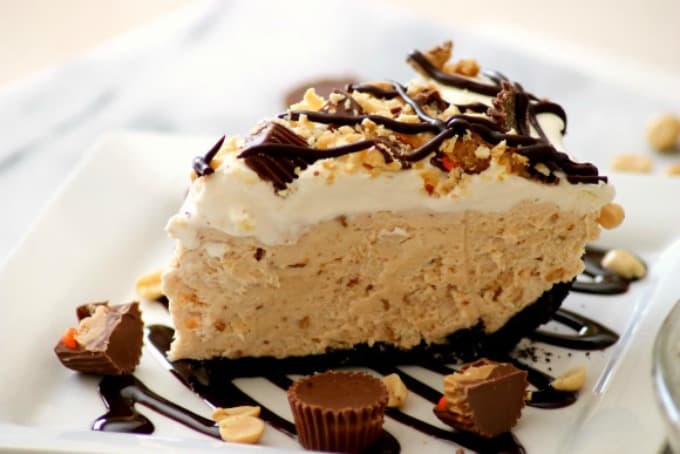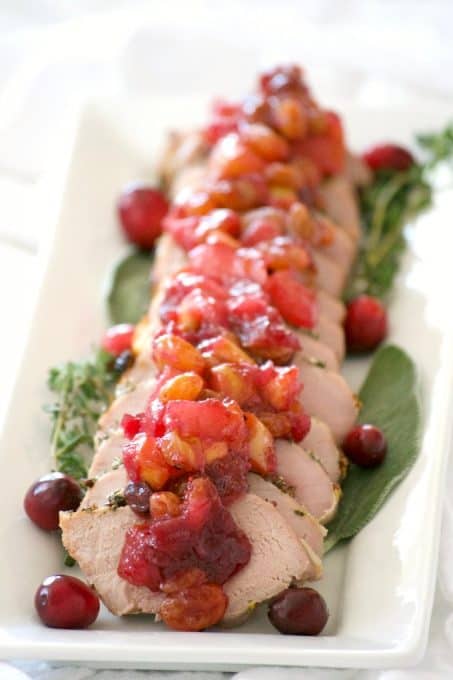 I hope each and every one of you has a very blessed day, and that you are able to spend it with those that you love. If you are not with family, may you be surrounded by friends and may your day be wonderful. Happy Thanksgiving!
Eat, laugh, and love! Oh yeah, and that Mike's Hard Lemonade? I am SO ready for bed right now…zzzzzzzzzzzzzzzzzzz