Baked Blueberry Oatmeal – rolled oats, chopped pecans, cinnamon, honey, and milk combine to make these the perfect breakfast on a chilly winter's day. Instead of making your oatmeal stovetop, bake it!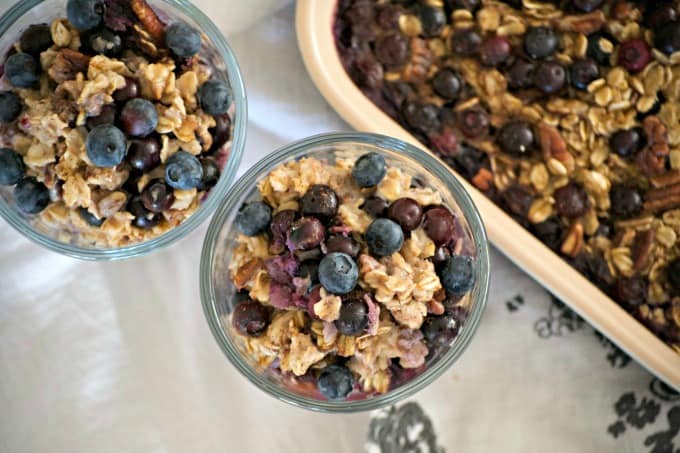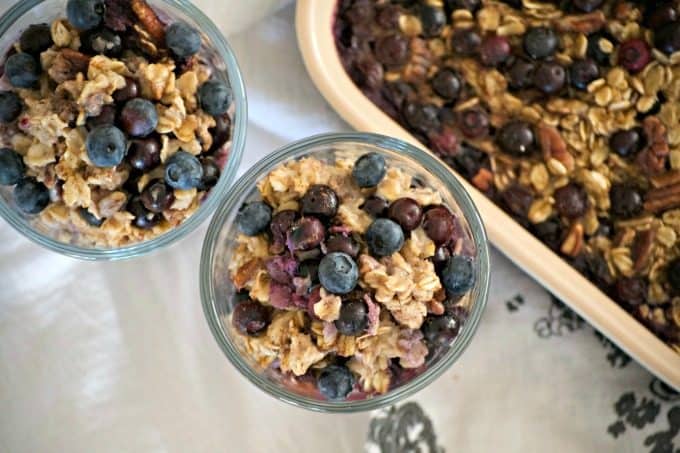 Two delicious breakfast recipes in one week!
Can you stand it?? 😉 Alright, I have a confession though. Today's recipe is a redo of one I previously posted way back in 20-aught2. I'm kidding. It really wasn't back that far, but it was about 4 1/2 years ago when I was a fledgling blogger. hee hee
SAVE THIS BAKED OATMEAL TO YOUR FAVORITE PINTEREST BOARD!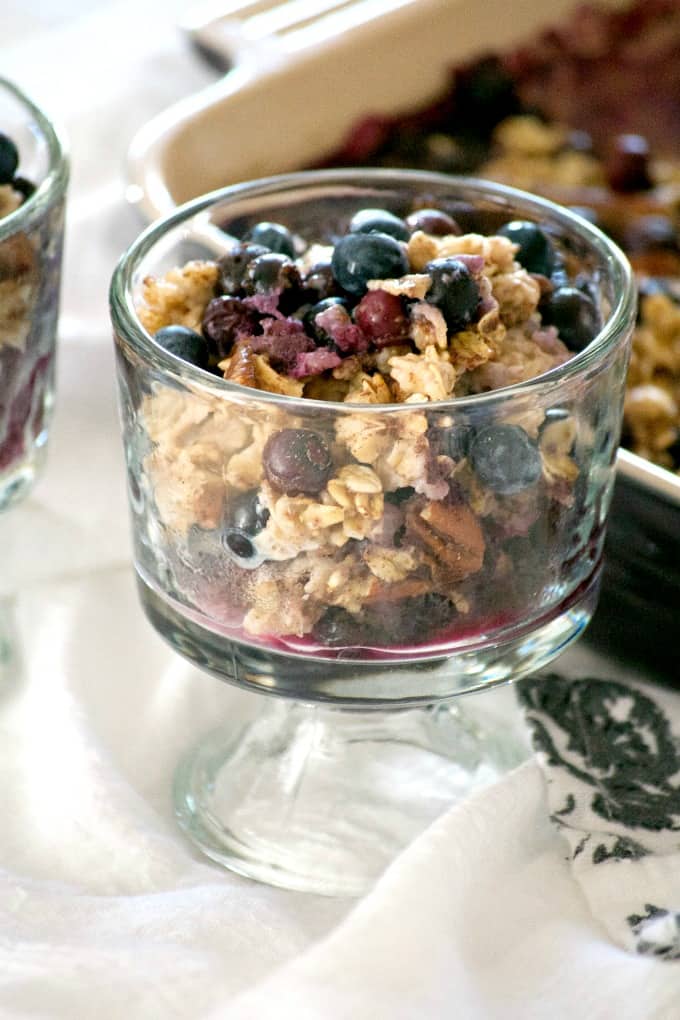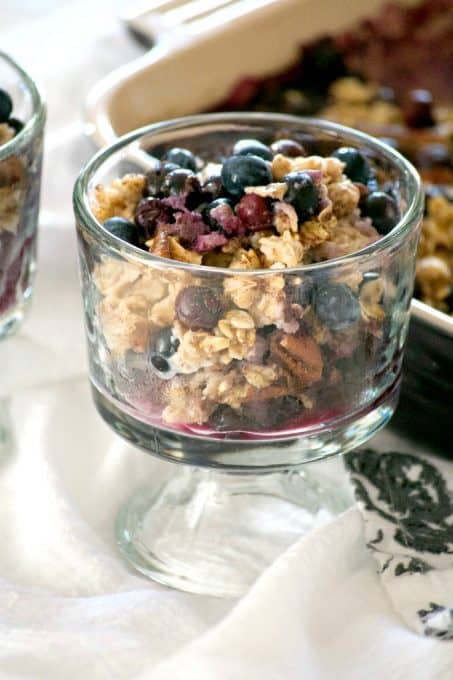 This recipe was inspired by the
Inquiring Chef
when I was a member of The Secret Recipe Club.
Jessica is a transplanted American now living in Bangkok, Thailand with her husband.
Take a look at these delicious oatmeal recipes from my fellow bloggers…
I've always been fascinated by Americans who are living in other countries and the experiences they have. To be immersed into another culture is at the same time, exhilarating and scary. I think it's on my Bucket list, but it's written in pencil, not pen because I'm not sure I could jump in with both feet.
But, I guess I would if I had to though.
I am forever preparing this dish stove top, so I was very interested in both the flavors Jessica used and how it would taste baked which is why I selected it.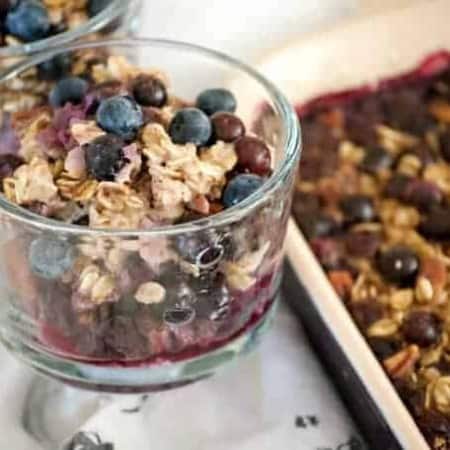 This Baked Blueberry Oatmeal with oats, pecans, cinnamon, milk, honey and blueberries is the perfect for a chilly winter's day. Don't go stovetop, bake it!
Ingredients
1 ½ cups rolled oats not instant
½ cup pecans coarsely chopped
1 ½ cups fresh blueberries frozen can be used, just thaw them first
1 ½ cup milk
1 egg
2 tablespoons honey
1 teaspoon cinnamon
¼ teaspoon salt
Instructions
Preheat oven to 350ºF.

Prepare an 8 X 8-inch baking dish by spraying it with cooking spray.

Toast pecans by placing them on a baking sheet and roasting them for about 5 minutes or less. Be sure to check them at the 2 1/2 minute mark and every 30 seconds after that. They can go from being nicely toasted to burnt in the blink of an eye.

In a medium bowl, beat the egg. Add milk, honey, cinnamon, and salt and mix well.

In a small bowl, combine oats, toasted pecans, and blueberries.

Place oatmeal mixture into prepared baking dish.

Pour milk mixture gently and evenly over the oats.

Bake for 25-30 minutes until bubbly and lightly browned.
Did you make this recipe?
Share it with me on Instagram and make sure to follow me on Pinterest for more recipes.
Back when I did my 365 and a bit beyond, I rated everything I baked on a scale of 1-4 with 4 being the best and this Baked Blueberry Oatmeal earned 3 rolling pins.
I really liked the blueberries and the pecans in this. I don't think I want to go back to our boring way of cooking oatmeal again.
It was just sweet enough and the blueberries were so big that they literally exploded in my mouth with flavor. They were so yummy and the nuttiness of the pecans was a great addition. The oats were not as mushy as when I make the oatmeal on top of the stove, which I liked.
I'll definitely be making this again! There were a few changes I made to Jessica's recipe. I substituted milk for the apple juice since that's the only way I ever make ours, and used the 8 X 8-inch dish instead of the (sniffle) 4 oz. ramekins.
If you like this Baked Blueberry Oatmeal you'll enjoy…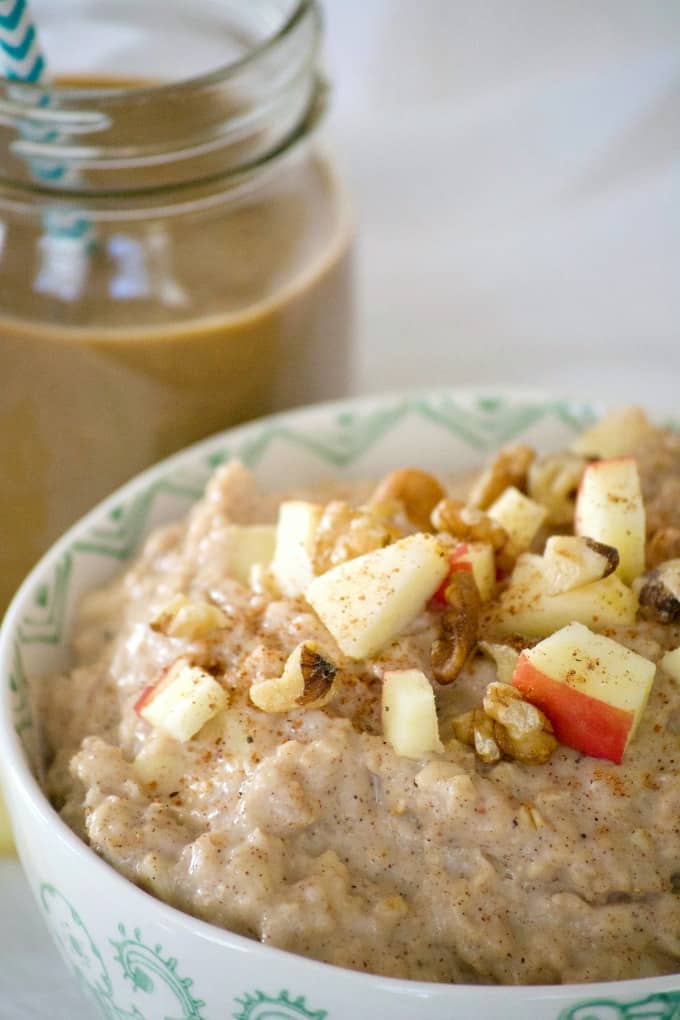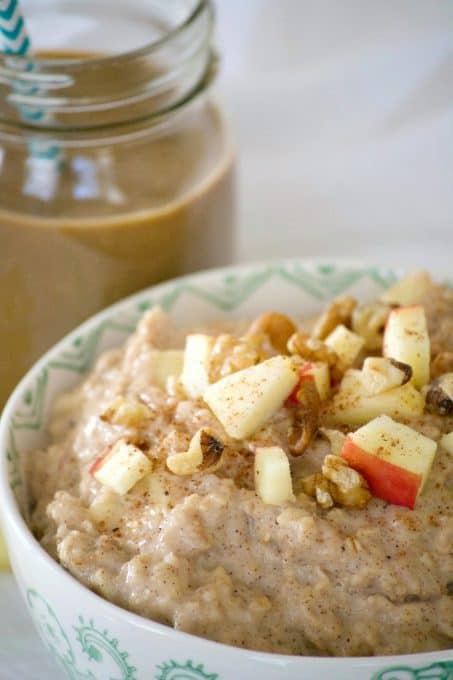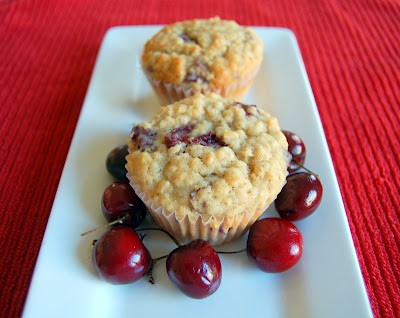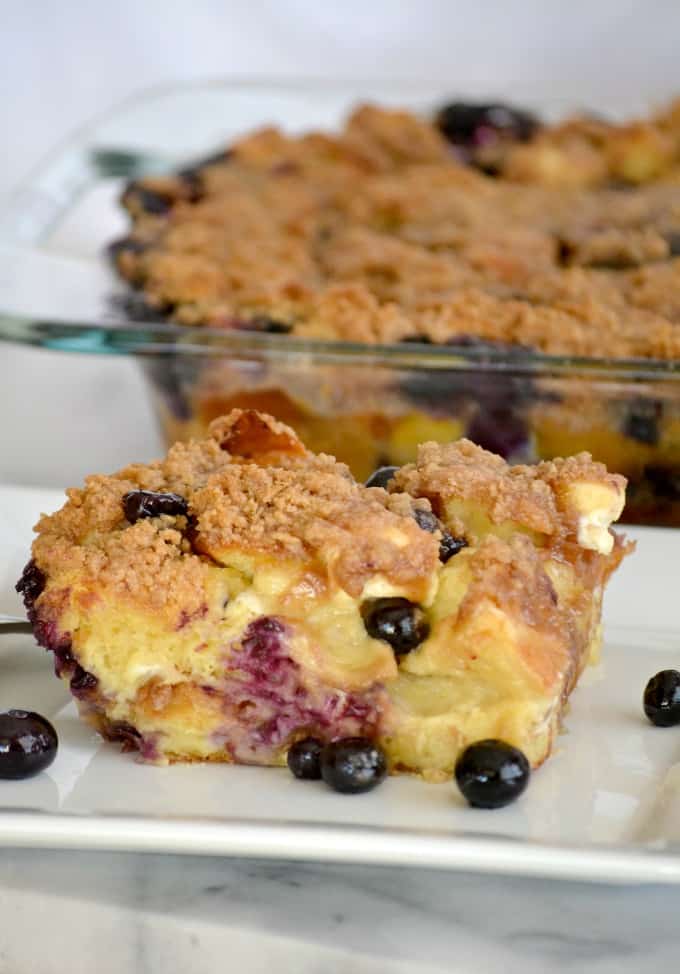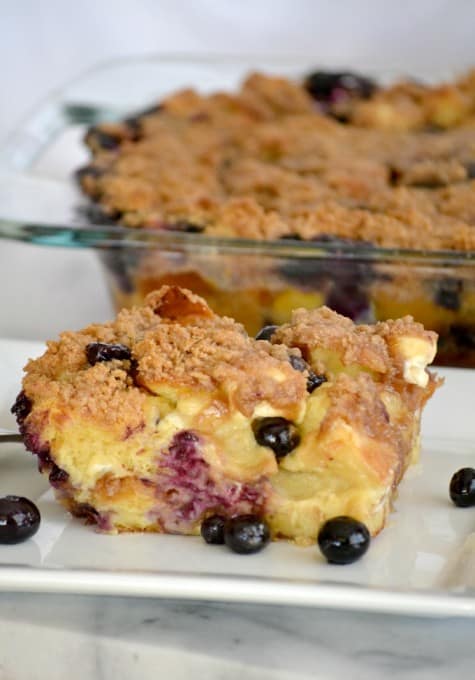 Here are some great videos with some delicious breakfast ideas!

Reader Interactions