Rip into these Spare Ribs and enjoy the messiness that comes with a barbeque. A worth the wait kind of dinner that won't leave the family disappointed.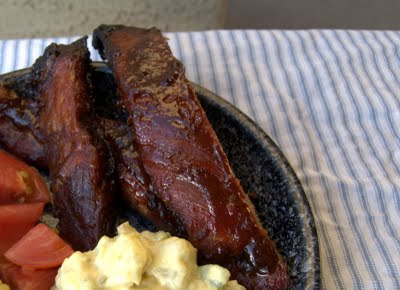 Sticky fingers, sauce all over your face, and lots of laughs are what makes spare ribs awesome to chow down on.
Oh, a summer's night can't go unnoticed without some good barbeque. If it's on the grill, or in the oven, I can't get enough of it. I know some of you can't grill in the winter time like us spoiled Arizonians, but this recipe was made for the colder months where you're huddled with your family. And I will say, the homemade barbecue sauce is what captures everything. It especially adds to the photos too!
I love when a meal fills you up to where you know when to stop. It's a satisfied full, and these barbecue ribs do just that. I don't mind going to restaurants and gettin' me a real good slab of ribs with lots o' barbecue sauce!
HOWEVER!
These were as good and even better than some I've eaten in those establishments. My husband was thrilled, too! I was pleasantly surprised at how these turned out. The meat was very tender, but not quite at the point of falling off the bone in some spots and the sauce.
SAVE THESE SPARE RIBS TO YOUR FAVORITE PINTEREST BOARD!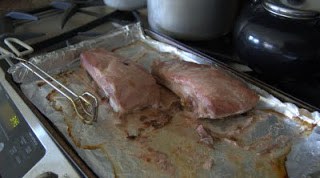 The SAUCE! You know how sometimes when you're eating something barbecued and you get that sauce that sticks to the front of your teeth that you can't quite get off? It was that good and sticky. It was all-over-the-fingers-good, too. EVERYBODY needed a paper towel.
I'm having a bittersweet day today. The baby boy is having his 8th-grade promotion ceremony tonight. I know, he's 14 years old, but he'll ALWAYS be a baby to me! It reminds me of the book, 'I'll Love You Forever', by Robert Munsch. I absolutely adore that book! I've often said to my son that when he's a grown man I still want him to sit in my lap – even though I know he'll probably crush me. And it's not even like he's graduating high school and going off to college at the end of the summer, it's only 8th grade!
But still, it saddens me because I know with our oldest, her four years of high school FLEW so much faster than I ever thought they would. Our middle child, our daughter, is now an official high school senior and I have no idea when that happened. I think what really gets me is that my work here is almost done.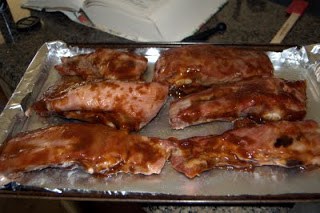 I know I still have A LOT left to do, and I'll never stop being a mother, but I'll miss the dependency; my oldest standing at the door when she hears me pull into the garage, doing their laundry, proofreading reports, making their lunches, shuttling them to practices and games. They're not going to NEED me as much and that hurts.
I know my purpose in raising these little people was so that they could be responsible, self-sufficient, competent, caring, compassionate, loving, etc., etc. adults., and I'm so happy that we're almost there.
I couldn't be more proud of those three kids and I love them far more than I ever imagined I would.
I have SO many thoughts going through my head right now about how I want to write the rest of this, but it isn't coming to fruition, so I'll end it here to prevent excess sappiness and unintelligible grammar.
I also think the hormones may be playing a supporting role in this as well. It's a question of purpose, my purpose after the kids have left the nest. I think I'm afraid that when this purpose ends, I won't be able to define the next one or who I'm supposed to be.
WHAT DO I WANT TO BE WHEN I GROW UP?
I still haven't figured that out and don't know if I ever will, but until then, I am a MOMMY. The hardest and by far the most rewarding thing I could ever possibly do. And with every ounce of my being, I am going to continue to be the best mommy to those three kids I can possibly be. Because they need me. In some ways, they will always need me. And I love that. Because that's why I'm here.
Sometimes I get stuck in what sides to have with dinner because very often I use the same ones. Ya, not the creativity I usually have. However, this brown sugar baked beans recipe by skinnytaste helps me out a bunch.
To end the night on a high note, justataste has a dessert no one can resist. Her easy caramel apple slab pie recipe does wonders for those sweet tooth enthusiasts.
How do barbecued spare ribs with some Southern Potato Salad from The Food Network and some corn on the cob for dinner sound? Oh, and some fresh tomatoes from the garden.
Mmmmhhhmmmmm….that's what I thought.
This comes from my New Doubleday Cookbook, p. 251; authors, Jean Anderson, and Elaine Hanna; publisher, Doubleday, a division of Random House, Inc.; ISBN 0-385-19577-X.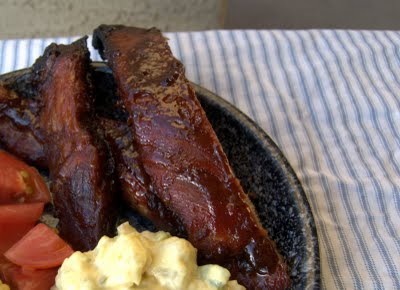 Ingredients
Sauce
1 cup firmly packed light brown sugar
¼ cup Worcestershire sauce
⅓ cup soy sauce
¼ cup cider vinegar
¼ cup chili sauce
½ cup ketchup
2 teaspoons prepared mild yellow mustard
2 cloves garlic peeled and crushed
⅛ teaspoon pepper
Instructions
Preheat oven to 350 degrees.

Line a cookie sheet with heavy duty foil and spray with cooking spray.

Place ribs on sheet and bake, uncovered, for 3/4 of an hour.

Drain off all drippings, and mix all the sauce ingredients into a blender. Pour over ribs.

Bake for 1 1/4 to 1 1/2 hours longer, turning and basting every 20 minutes until tender and richly browned.
Nutrition
Calories: 237kcal | Carbohydrates: 10g | Protein: 12g | Fat: 15g | Saturated Fat: 4g | Cholesterol: 52mg | Sodium: 1219mg | Potassium: 390mg | Sugar: 6g | Vitamin A: 190IU | Vitamin C: 4.5mg | Calcium: 32mg | Iron: 1.7mg
Did you make this recipe?
Share it with me on Instagram and make sure to follow me on Pinterest for more recipes.
(Note: For even better flavor, marinate the ribs in the sauce in turned-off oven 3-4 hours after first 3/4 hour of baking and drain off drippings; then bake for 1½ hours longer as directed.)
I doubled the batch, for what reason, I have no idea, but I'm glad I did because now we have leftovers for tomorrow.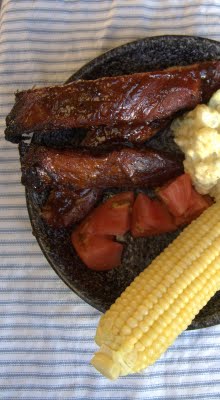 Not many can resist my vanilla mashed potatoes and I can see why! It's a perfect side dish for any hearty meal.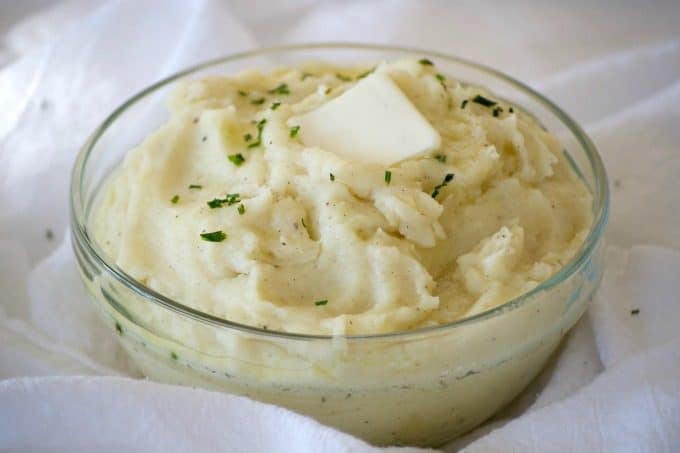 If you need a great potluck side for those big eaters, my strawberry spinach salad does the trick.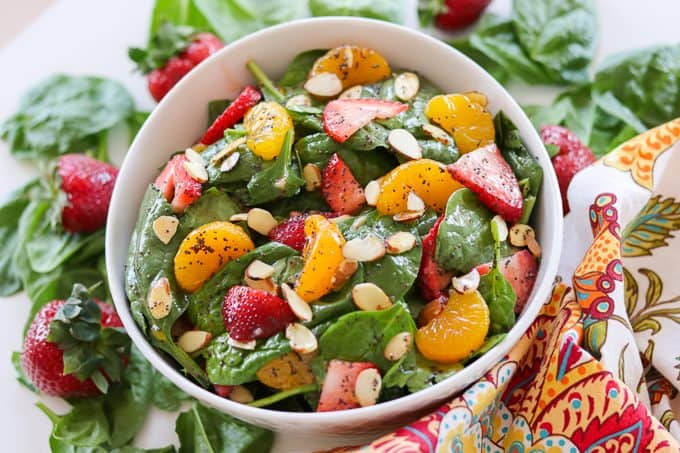 Everything I bake is rated on a scale of 1-4 with 4 being you shouldn't go to your grave without at least giving this a try. These lip-smacking ribs earn 4 rolling pins!
Reader Interactions