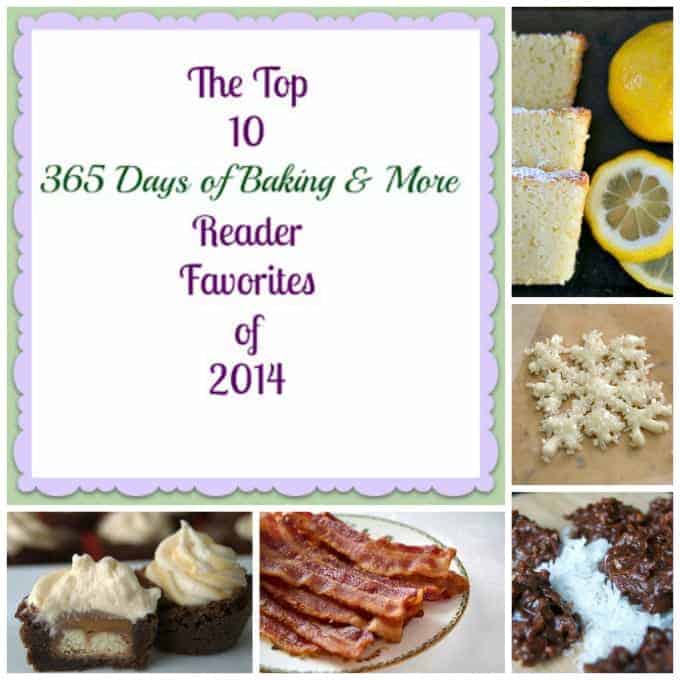 YOU were a part of 4.5 MILLION Pageviews for 2014!!
YOU, my friends, are INCREDIBLE!!
THANK YOU SO MUCH!!
Happy New Year!!
I hope you all had a wonderful New Year's Eve!
I cannot believe that we're into 2015 already! The years are F-L-Y-I-N-G! Either that or I'm getting older, but I'd certainly like to think it's the former. 😉
This year has been absolutely incredible both personally and here on the blog. Some pretty wonderful things have happened and I have been tremendously blessed.
Personally, it was a year of growth for myself and the whole family. 2014 brought with it quite a few challenges. The five of us (mom and dad and our three children) began the year freezing our butts off in Bethlehem, NH, just over one hour from the Canadian border. We all pitched in to make ends meet and it was a bittersweet experience for everyone learning how to budget, but consequently produced some pretty fantastic memories and lessons. Occasionally one needs to hit bottom in order to see how truly blessed they are and that's exactly what happened for each of us. We survived individually, but more importantly as a family, growing closer during those trying times. The closeness certainly may not have been apparent in the midst of them, but as we all know, hindsight is 20/20.
As difficult as it was, I know for a fact that every single one of us is grateful we lived there and experienced what we did. The whole "trip" or "working sabbatical" as we now lovingly refer to it, brought us to where we ended 2014, back "home" to Phoenix, AZ for three of us and other parts of the U.S. for our two daughters. We couldn't be happier. Though with the quite chilly temps. we've had the past few days here in AZ, I'm getting some pretty nasty flashbacks! 😉
As for 365 Days of Baking & More, the blog absolutely exploded! Ok, not literally because I wouldn't be here writing. haha
But, as you read at the very top of my post, phenomenal milestones were reached! 4.5 million pageviews is certainly nothing to sneeze at. In the three years I've been doing this, we haven't even come close to that number, never mind reaching it in just one year. Unreal. It just totally blows my mind.
In terms of growth and opportunities, I could never have imagined that I would be where I am today when I first created this blog nearly 4 years ago. I am just completely flabbergasted! When we moved out to Phoenix, the Mr. and I decided that blogging would become my full-time "job". I cannot put into words how unbelievable it is to have found something I am so passionate about, be able to do it at home on my own time, contribute financially to our family AND have more quality family time because of it. It's a dream I've wanted for a VERY long time.
My wish for you is that you are able to find something you love doing, be able to run with it, turning that dream into a passion and use it for a source of income, if it's something you desire to do. If I can make my dream happen, you can as well.
I'm extremely excited for what has taken place this past year, but even more excited for what's to come in 2015! I've got great things planned and lots of wonderful posts on the horizon. I'm SO very grateful that you've been here to experience it with me. Your support through your reading, commenting, social sharing and talking to people you know about 365 Days of Baking & More has been absolutely tremendous and I am truly, truly humbled. I know from the tips of my toesies that there is no way I'd be where I am if it weren't for you and I thank you for that.
I wish each and every one of you the absolute best that 2015 has to offer! May you each be abundantly blessed, experience an overflow of love throughout the year, experience tremendous personal growth, see places you've never seen, do things you've never done and eat incredible food that you've never tasted! I certainly intend to help with the latter. 😉
So, without further adieu, I give to you the top 10 posts you enjoyed throughout this past year and I thank you for making them so!
This poundcake is unlike any one I've made – so incredibly moist and lemony, it's sinful, really. This is sure to be a favorite for the lemon lovers in your life!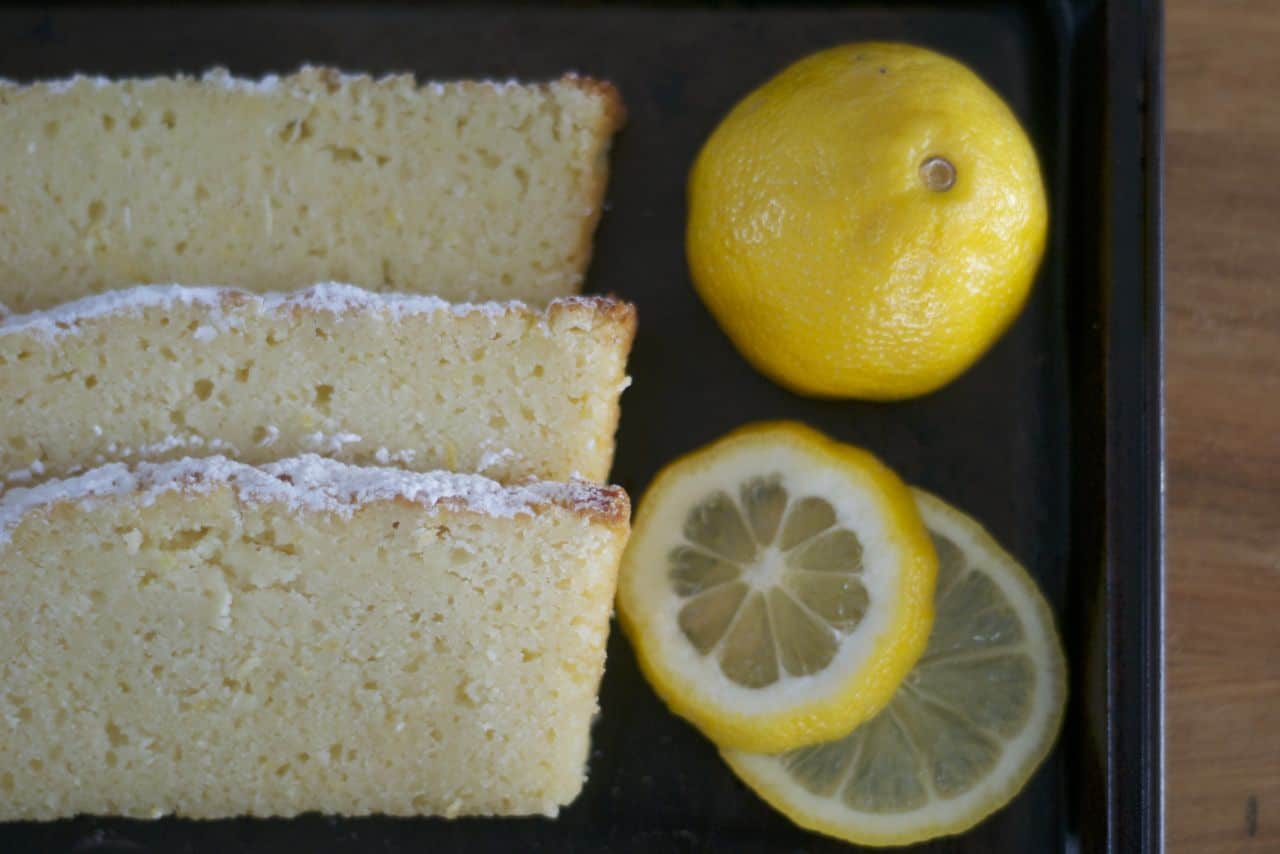 I can't tell you how many times I've been making something that required cake flour, but either didn't have it in the pantry or didn't have enough. Unlike all-purpose flour, it isn't an ingredient that we often use. Here's a wonderful way for you to have it on hand and not have to run out to the store last minute to purchase it.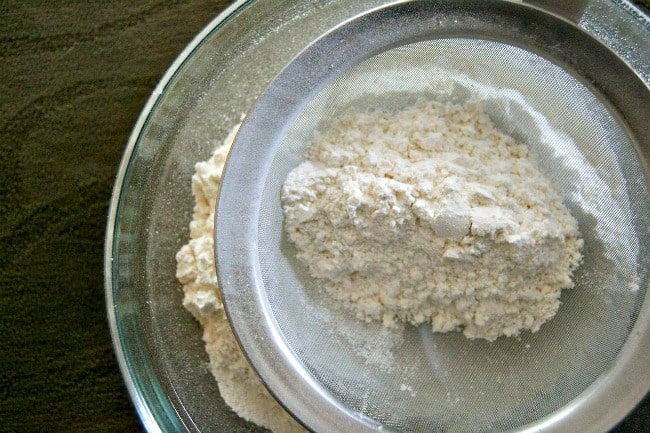 If it's one thing I cannot stand, it's cooking bacon on top of the stove and getting splattered with that burning grease! Every time I make it, it's inevitable that the family is going to hear some choice words coming from the kitchen. After learning that I can save myself some trouble and pain when baking it in the oven, I decided I am never going back to cooking it stovetop!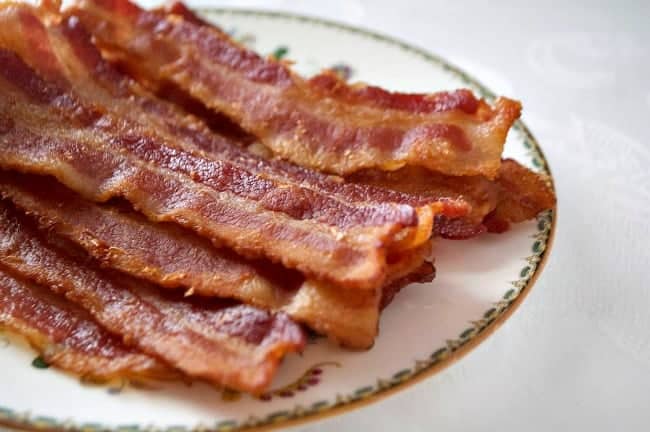 I absolutely fell in love with these when I was making them. As difficult as it was when the chocolate was hardening at the tip in the piping bag, they still turned out really well. After I posted it on the 365 Days of Baking Facebook page, followers were kind enough to share that a little bit of coconut oil or melted shortening added to the chocolate would prevent the seizing, but not to add butter as the water content would make it worse.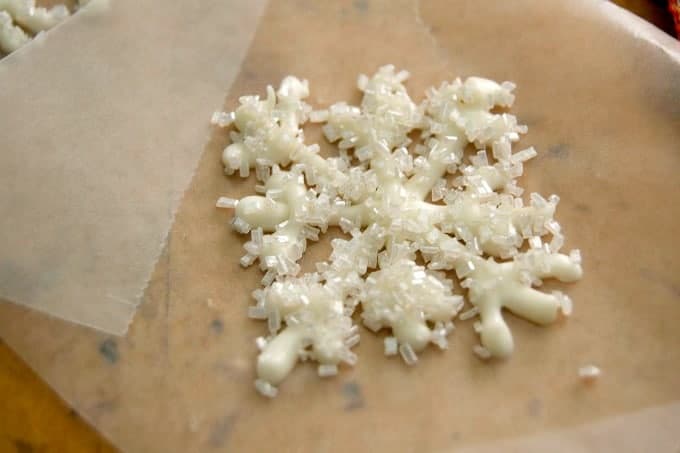 One of our favorite family meals is Chicken Parmesan. One night I decided to switch things up a bit and bake it in the pasta instead of serving the pasta on the side. I also added the spinach for more nutrients and color. It was a huge hit!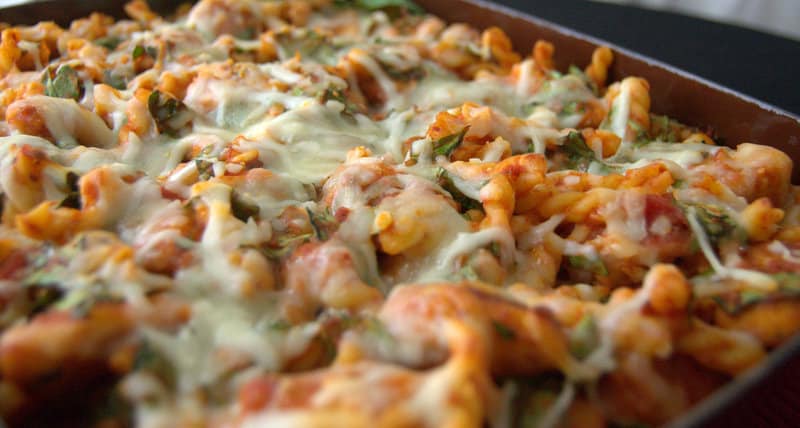 These cookies. Oh, these cookies! I can see why you liked them because they were one of my favorites for 2014. I absolutely loved not only the chocolate, but how chewy they were as well. I adore chewy things and these were perfect! A lot of people asked why they weren't a no-bake cookie. I don't have an answer. I just followed the recipe from the cookbook and it said to bake them in the oven. I was pleased with the result and I think you will be, too if you haven't made them yet.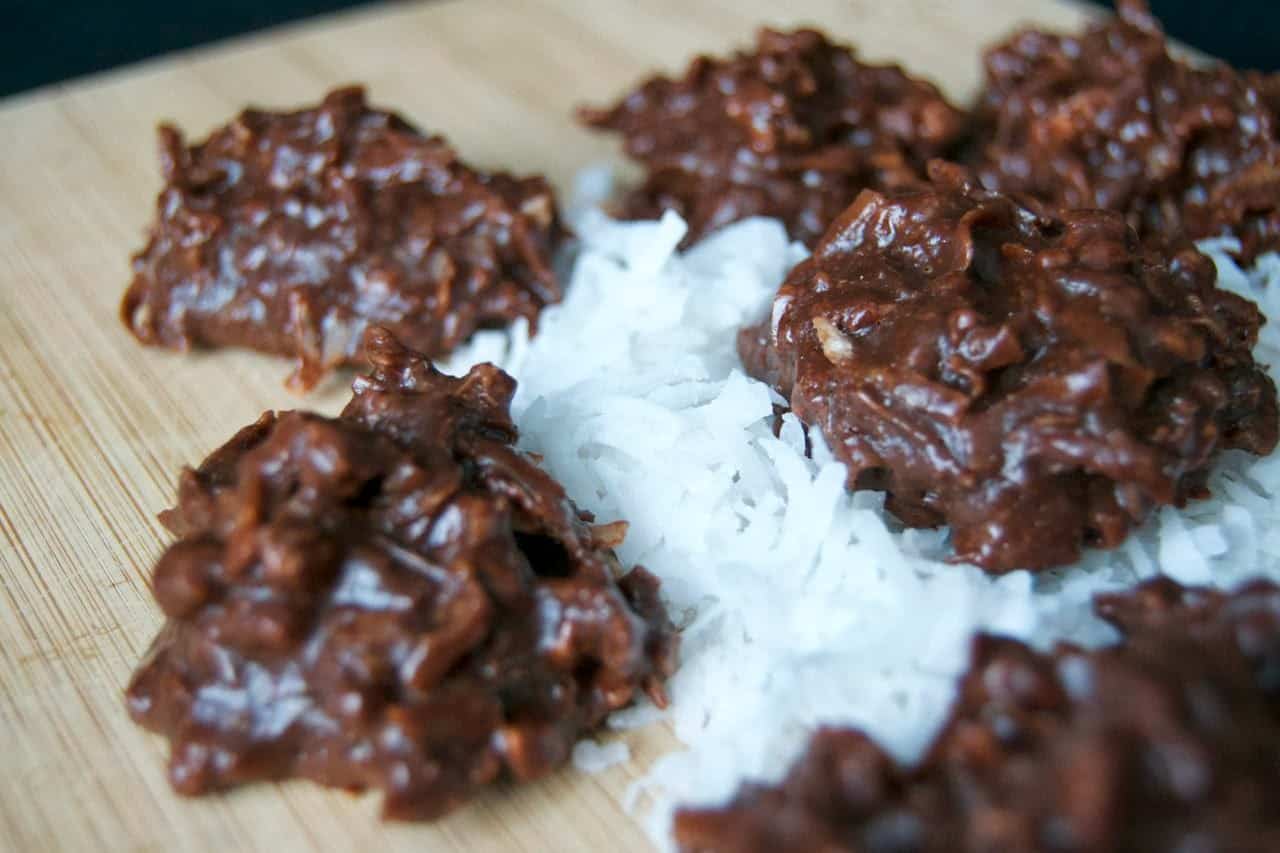 These little morsels of goodness were unbelievable! The brownie itself topped with the chocolate caramel frosting would be delicious, but the TWIX bite inside really sent these bite size desserts over the edge!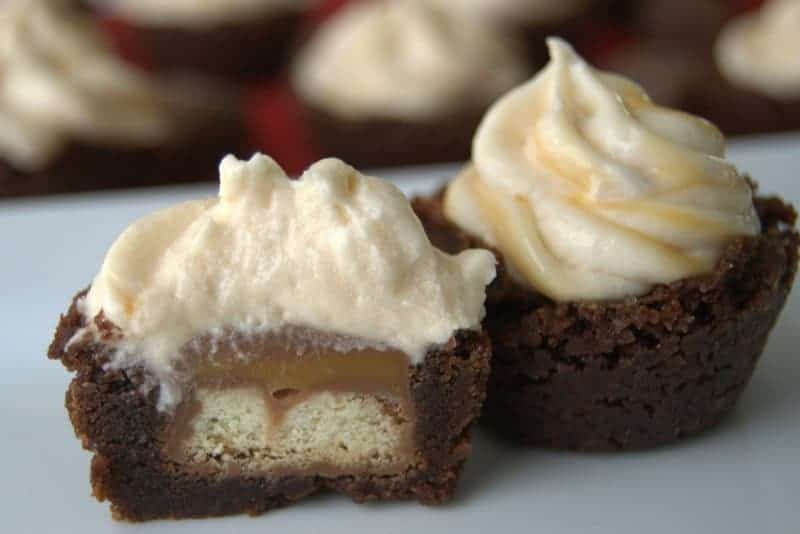 If you love Oreos, then you're going to love this dessert. And I'm thinking that because it's in our number 3 spot that many of you do! Cookies and cream, light and fluffy, this had it all and it was difficult to not go back for thirds seconds.
#sorrynotsorry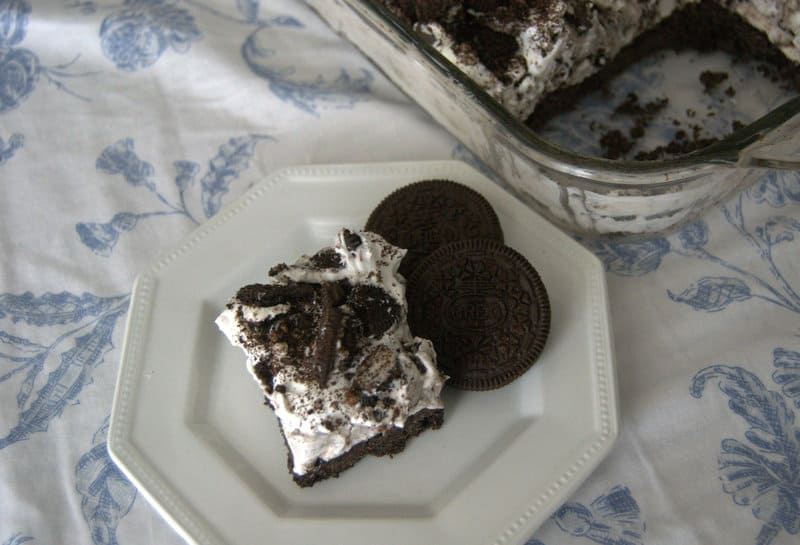 These are by far the easiest, fastest cookies known to man. Ok, maybe not, but to me they are. A lot of you told me you have been making them for years, grew up with them, and even have your own variations. You've switched out the granulated for brown sugar, added chocolate chips, and used crunchy peanut butter among other ingredients! You guys ROCK!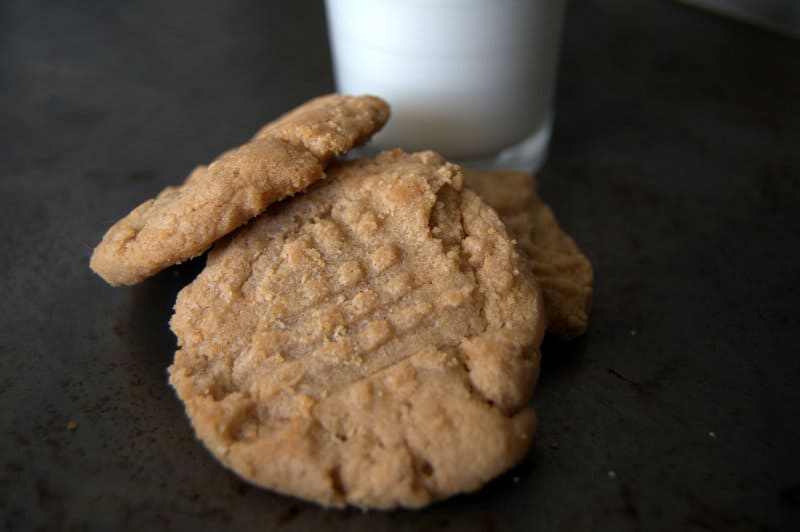 Here at number one, is a post that seriously took 365 Days of Baking & More to a whole new level. It went viral and literally put 365 on the map. This single post had nearly 1.5 million views and has been pinned more than 245 thousand times! Suffice it to say that you all know a good dessert when you see it! If you haven't made it yet, this earned four rolling pins and is one of those desserts that absolutely needs to be added to your food bucket list.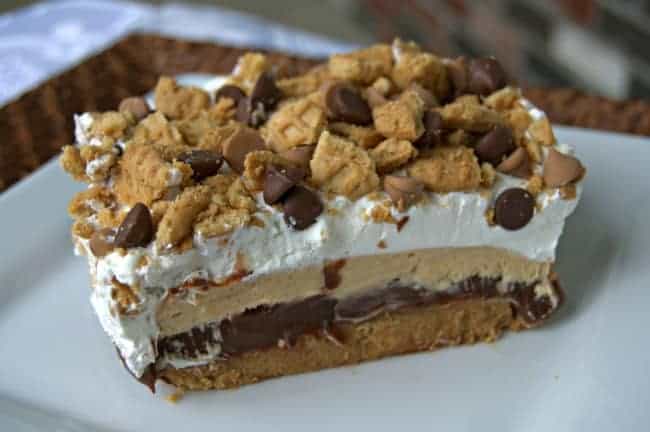 Once again, from the bottom of my heart, thank you. You have blessed me beyond belief.
New plans, new beginnings and wonderful doors just waiting to be opened – I'm excited for 2015, are you? I'm am so very thrilled and hope that you'll be along for the ride!
As always and forever, I give you BIG baking hugs and muffins!!
Much LOVE!!!