Plum Chutney – made of plums, freshly grated ginger, red onion, apple cider vinegar and mustard seeds. Use it over roast chicken, pork or on top of burgers and sandwiches.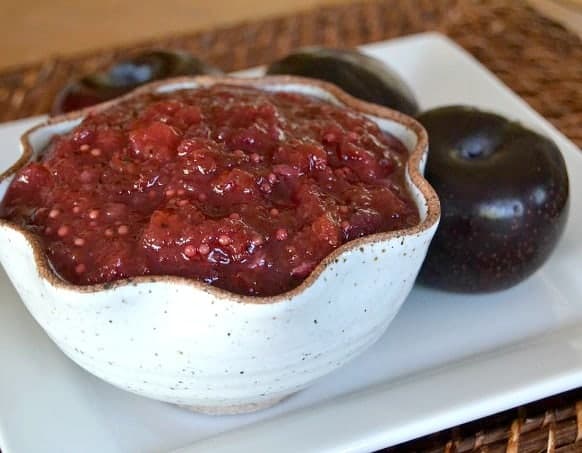 Remember yesterday when I told you that you needed to pay attention?
Well, here I am again! 😉
It's little ol' me, Miss Bossy Pants, prepping you for the big day on Monday.
Today's Thursday, so you only have four more days until I'll post the final piece of the recipe puzzle.
Ooh, I like that. Yesterday's post plus today's are two pieces that fit together quite nicely in the final hurrah, so come back because you don't want to miss it and there's a BUG surprise!!!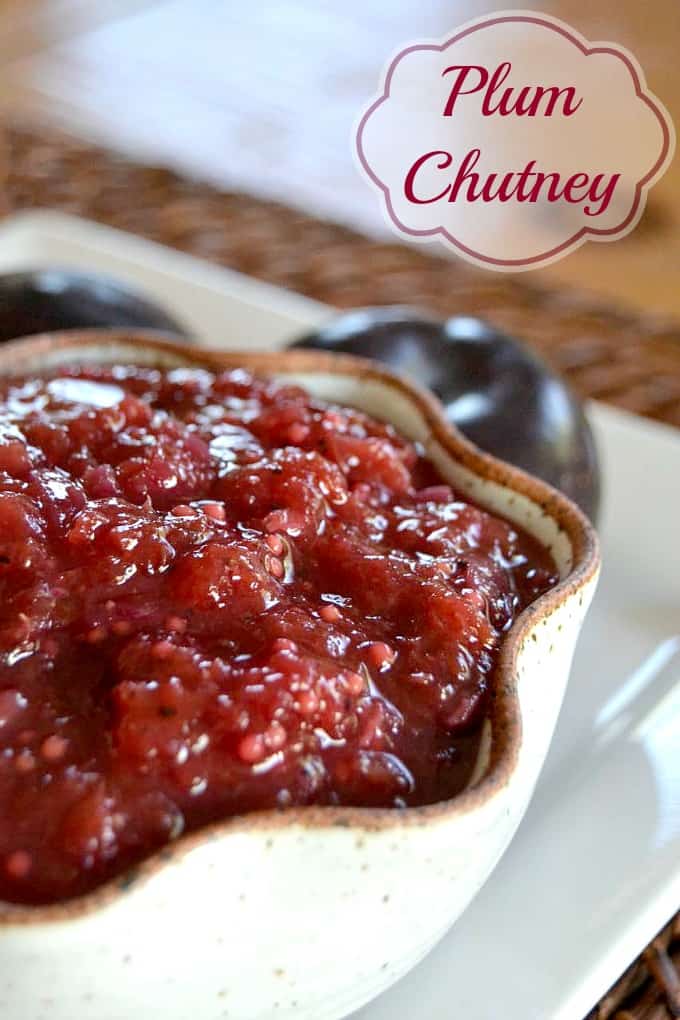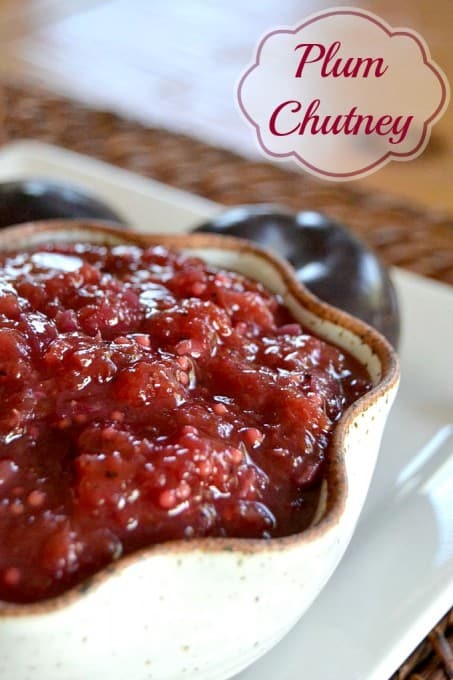 Wait a minute.
Did I just type "B-U-G" surprise??
Ick.
No, there are no bugs in Monday's post. That would be gross.
I meant to type big because BIG it is.
I decided to make this chutney because our neighbors gave us bag full of them and we aren't ones to eat them. I don't know, I don't typically buy them at the store.
And….
I've never even eaten one.
Yup, that's a fact, Jack. Never eaten a plum. Maybe in the baby food my mother gave me, but I have never eaten a whole, fresh one. Come to think of it, don't think I've had any desserts with them either – can't think of any.
All that comes to mind is what's his name who "stuck in his thumb and pulled out a plum". You know the rest.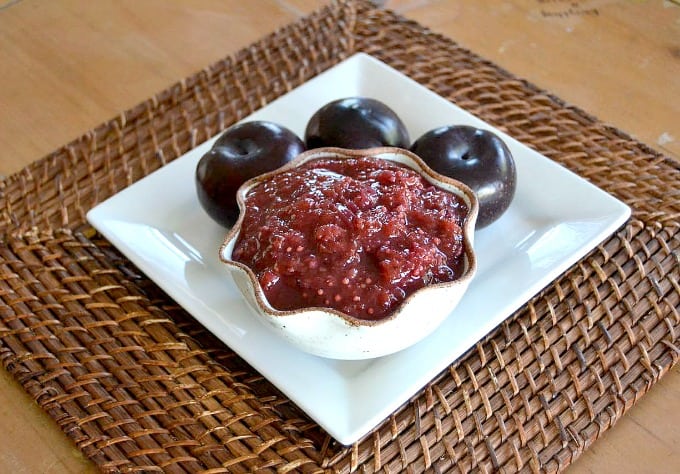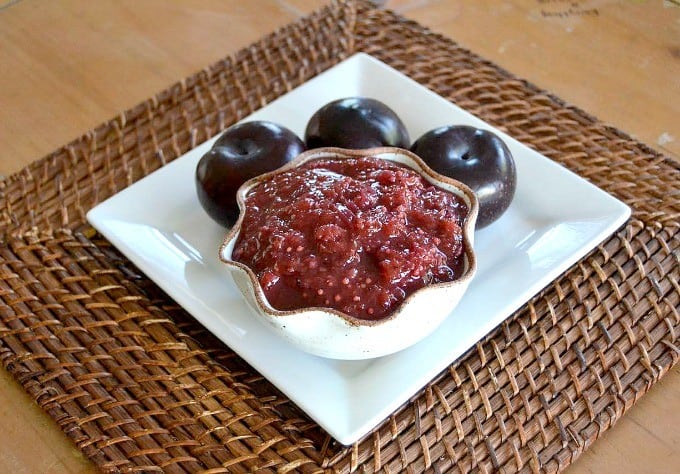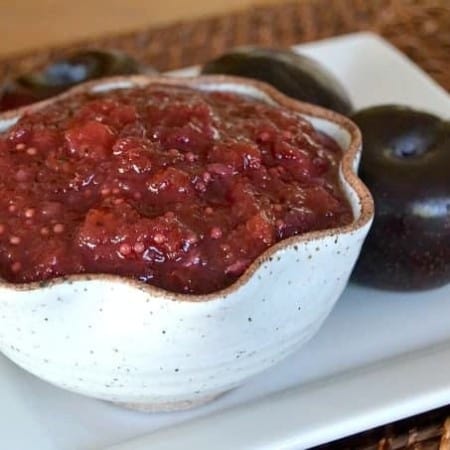 Ingredients
4 plums coarsely chopped with pits removed
¼ cup chopped red onion
2 garlic cloves minced
⅓ cup packed light brown sugar
¼ cup apple cider vinegar
¼ cup water
2 teaspoons mustard seeds
1 ½ teaspoons freshly grated ginger
¾ teaspoon freshly ground pepper
Kosher salt to taste
Instructions
In a small saucepan, heat olive oil over medium heat.

Add the red onion and garlic and sauté until soft, about 3 minutes.

Mix in the brown sugar, apple cider vinegar, water, mustard seeds, ginger, pepper and add salt to taste.

Mix well and then add the chopped plums.

Cook for 25 - 30 minutes, uncovered, stirring frequently.

The chutney will be finished when the plums are soft and the liquid has thickened.

Use a potato masher to crush the fruit, if desired.
Did you make this recipe?
Share it with me on Instagram and make sure to follow me on Pinterest for more recipes.
I rate everything I make on a scale of 1 -4 with 4 being the best and this Plum Chutney earned 3 1/2 rolling pins.
I really liked both the sweetness and spiciness of it. It was perfect with what I used it for 😉 (final recipe to come Monday) and I think it would also be great along side some roast chicken.
Yummmm….
Reader Interactions