Easy Fruit Smoothie – frozen blueberries and strawberries, Greek honey vanilla yogurt, spinach and chia seeds make this delicious drink perfect before or after your walk!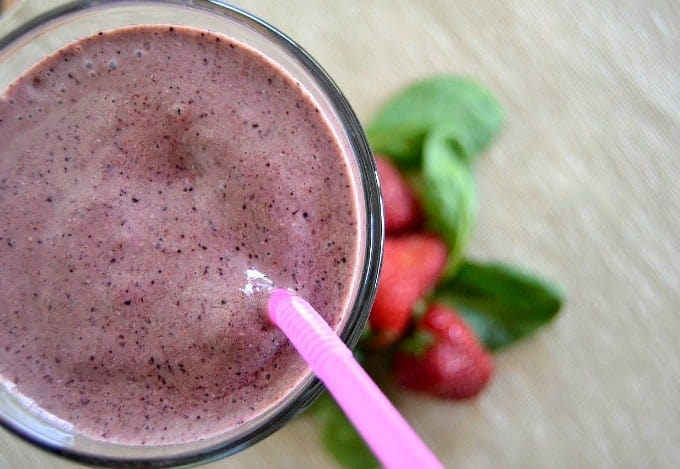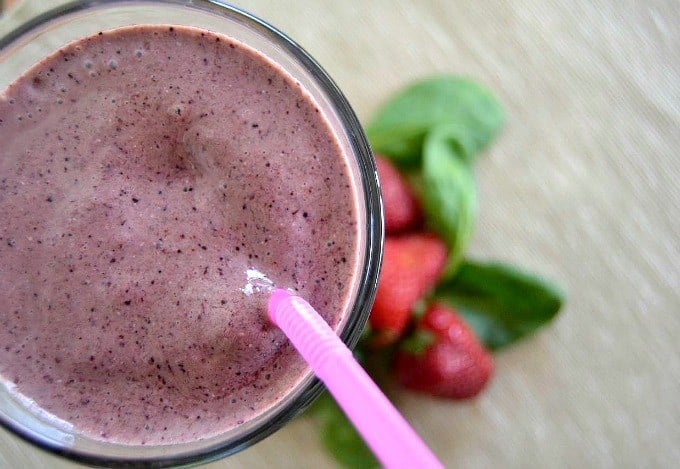 Last month we had No Bake Energy Bites before we went walking with our Omron Wireless Tracker. Today, I present to you an Easy Fruit Smoothie!
I have to say that it is a welcomed respite making and posting foods that do a body good when I'm so very used to posting sweets and desserts.
I like change.
Actually, I only like change when I can control it. haha
My blog is something I control. That I like.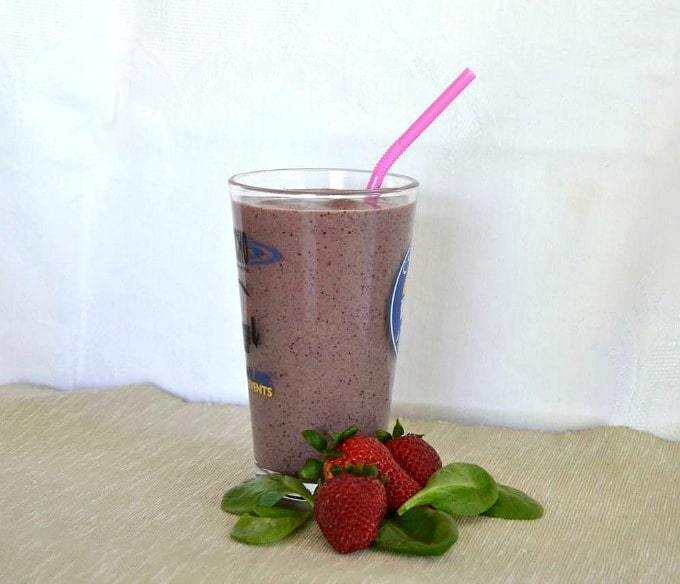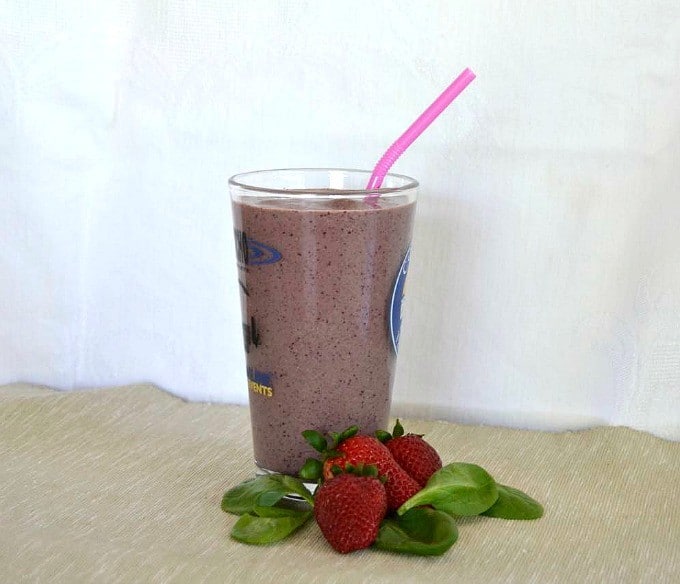 I also like that I can control how much or how little exercise I do. Of course, more is better because it gets your heart pumping, clears your mind, rids you of toxins and is just so doggone good for you!
I'm very happy that I was able to take part in this #WalkOutWednesdays challenge. How did you do? Did you exercise more than you usually do? I did!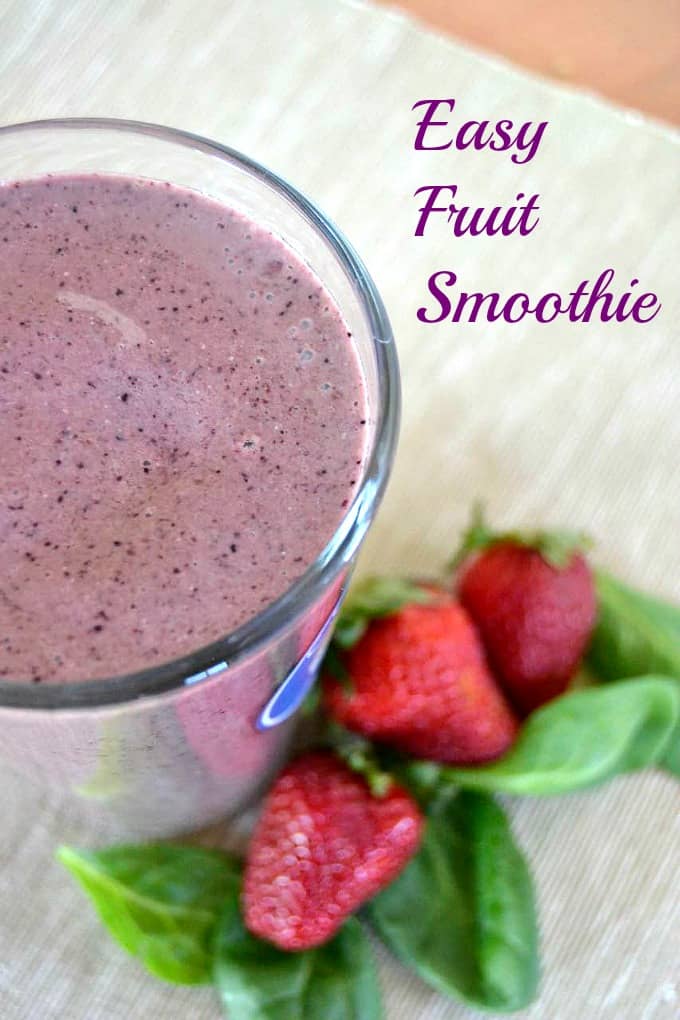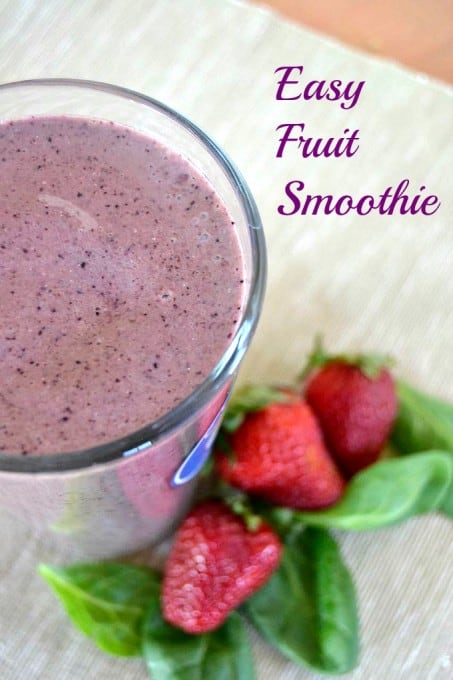 This Omron Alvita Wireless Activity Tracker (HJ-327T) from Omron Wellness.com is really such a handy little device and is a fraction of the cost of other trackers.
Using this motivated me to get outside and walk. I have to admit that there were a few days I forgot it and had really wished I'd remembered to stick it in my pocket or hook it to my shorts, especially that one day that my daughter and I walked around and around the mall. It would have been interesting to see how much ground we covered shopping. Next time, definitely.
One of the other days I walked the most, I completely forgot to download the data. I have no idea why I'd forgotten, just too tired, I guess, but I realized the next day. I missed about 9,000 steps, too. So, that is one thing I wish the tracker would do – automatically download at 11:59 pm when the human brain doesn't remember.
Overall, I was pretty impressed with both the tracker and the app. I'll definitely continue to use it and do recommend it. It's pretty cool to see at the end of each day how far you've walked. Even here around the house before I went for my actual walk, I was surprised how far I went! I suppose doing housework and walking from room to room is considered exercise, too! I just need to do more of it. 😉
I was happiest when the walks were longer and I was able to spend my time outside with my Mr., enjoying the sunshine, nature and our time together.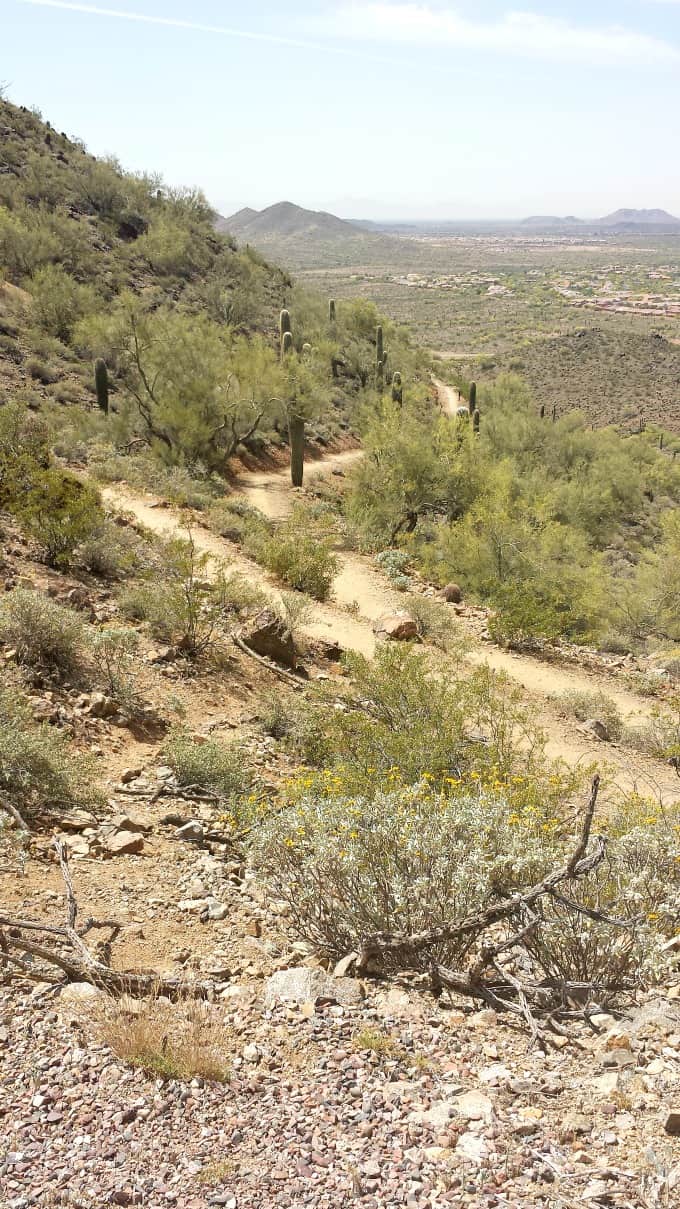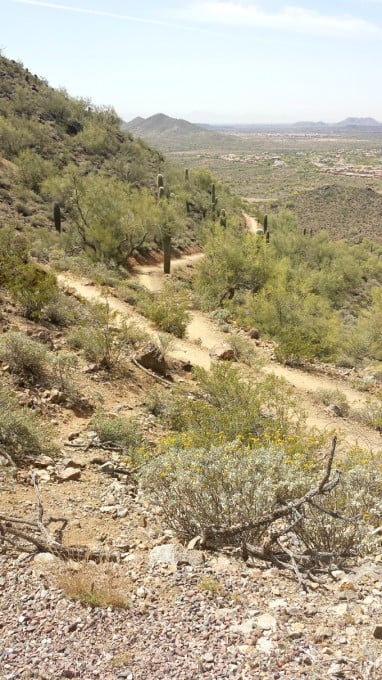 I definitely recommend downloading your data each night. Take the tracker out of your pocket and set it and your phone on your bedside table before you get ready for bed. That way when you crawl into bed, you can start the download and it takes less then a minute.
You just need to remember to do it. It doesn't happen automatically and the tracker will reset to 0 at midnight, so don't do what I did and forget.
Below is the screen you see when you access the Omron application before a download. You can see below the grid that it keeps track of Aerobic steps, calories burned, and miles. On the tracker itself, you'll be able to see this information each time you tap the screen. In the application, you'll be able to keep track of the amounts and distance for the day, week, month and year.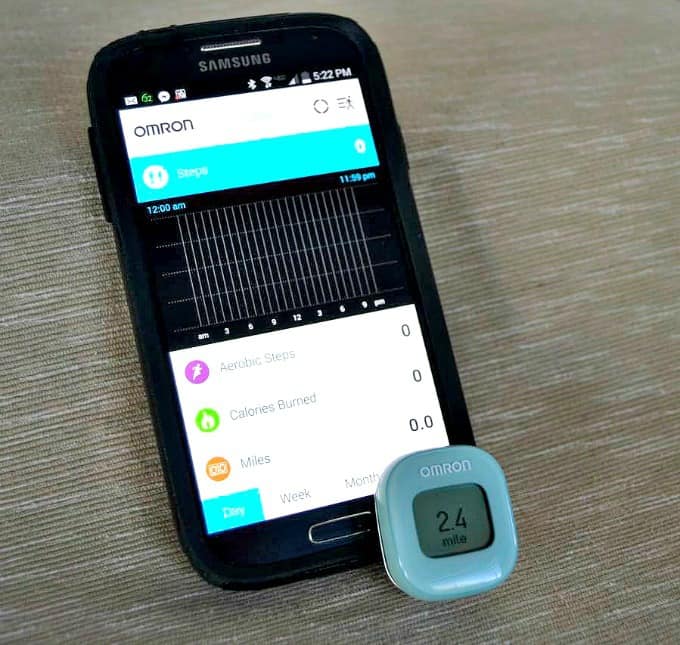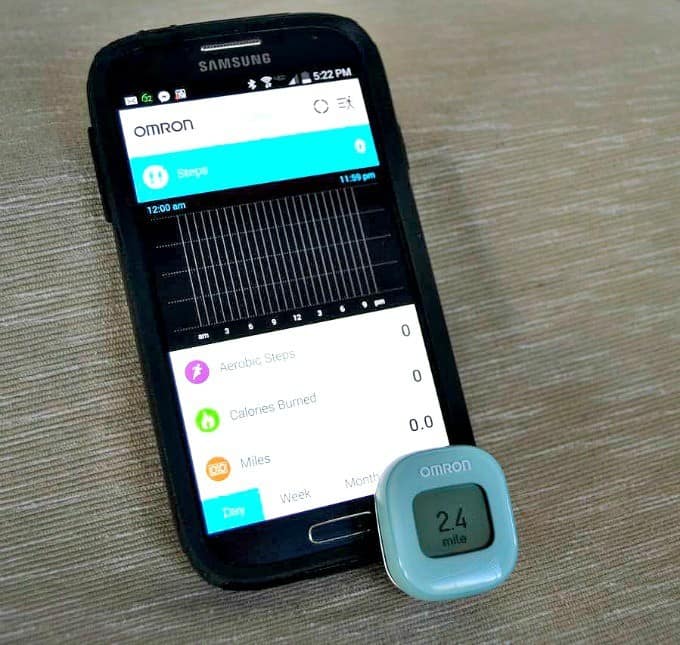 To start the downloading process on an Android, all you need to do is tap the sync icon in the upper right corner and it will begin "talking" to the tracker. Make sure your Bluetooth is on for this, otherwise nothing will be transferred.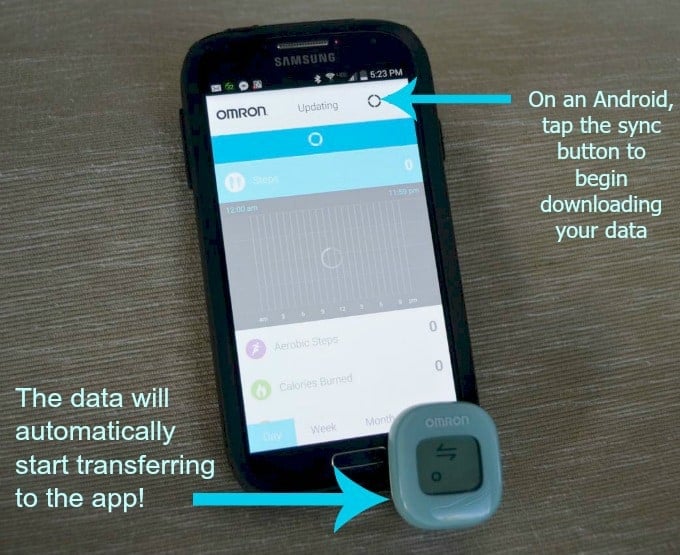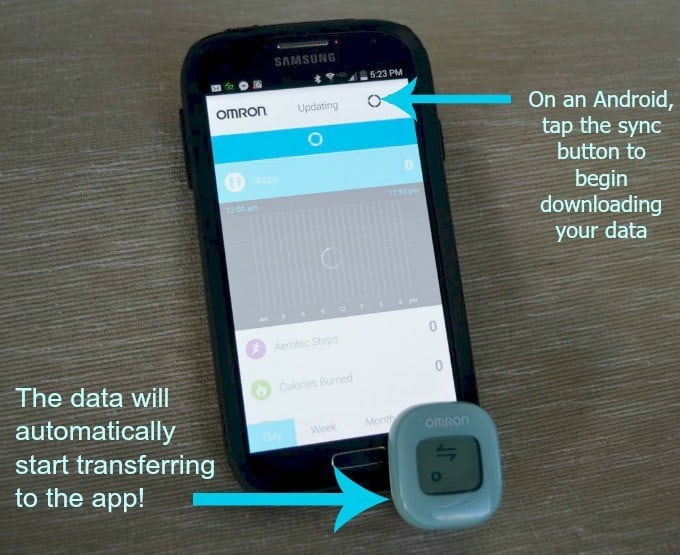 Below is what I completed halfway through one of my days.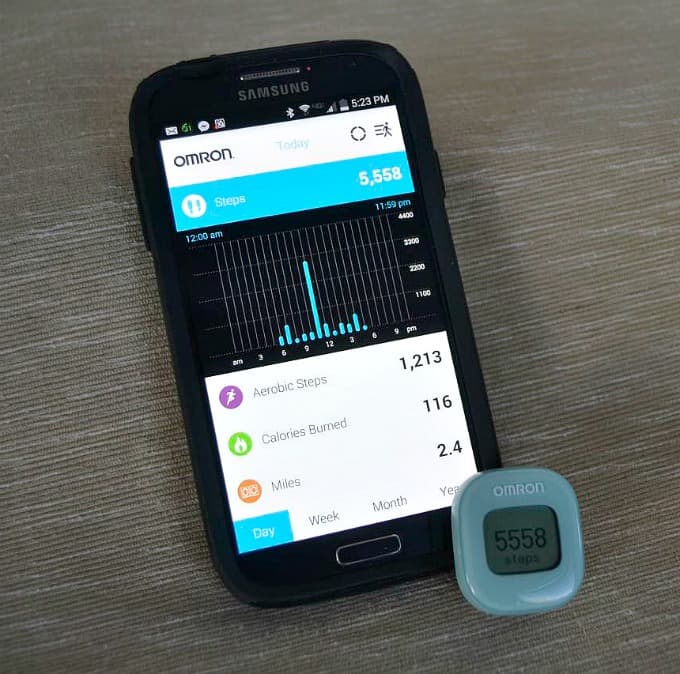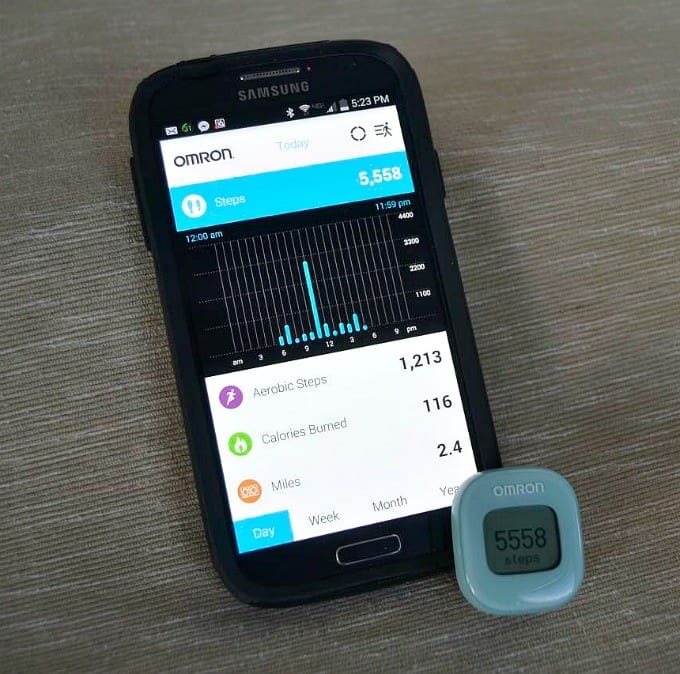 In the picture below, is the total (remember minus the 9,000 give or take that I didn't upload that one day and the day at the mall 😉 ), I've done since my first post about the Omron Alvita Wireless Tracker. Pretty cool, hunh?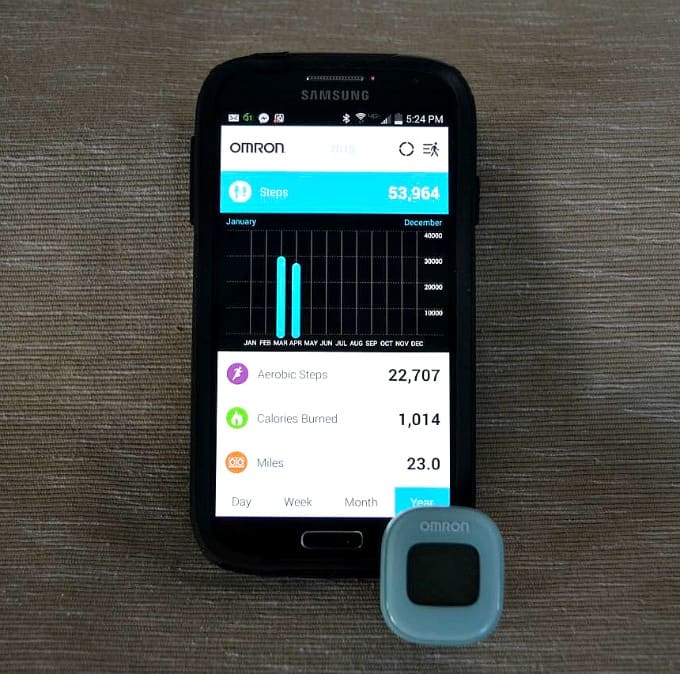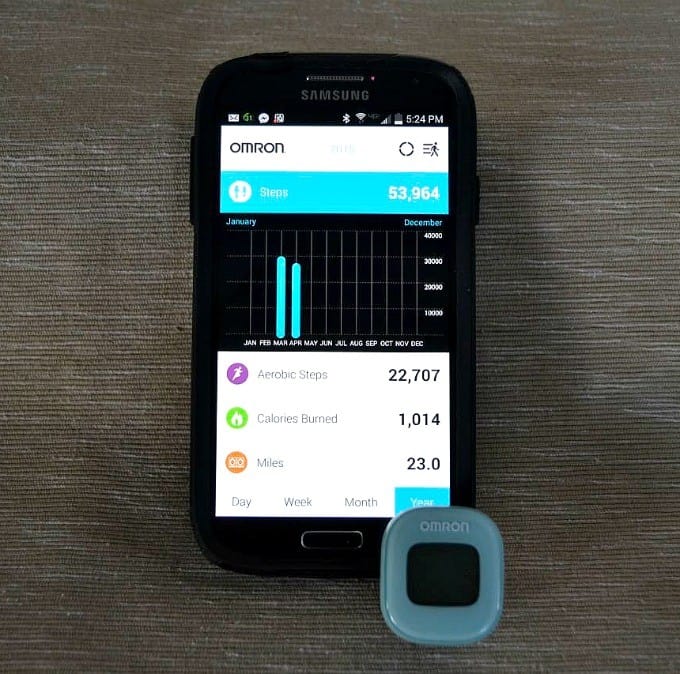 Staying active and eating food with good nutritional value is important for our bodies. Yes, I post a lot of desserts here on the 365 blog, but that's ok. You just need to remember that moderation is the key and it's ok to treat yourself once in a while.
Walk a little further tomorrow. Park in the last row at the grocery store instead of parking closest to the door, but be careful and be aware of your surroundings. You might meet a guy like I did the other day who said, "It's a pretty day out today."
I said, "Yes, it is."
He responded, "It's pretty like you."
Okay, I'm getting in my car quickly. Buh-bye. See you later. And I couldn't walk away fast enough.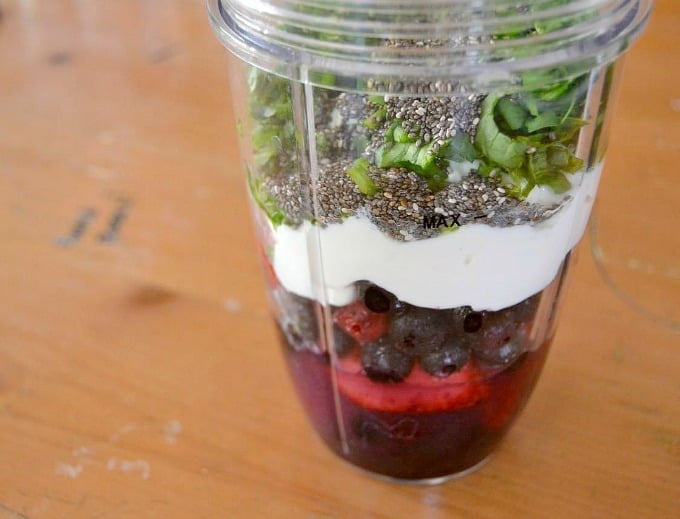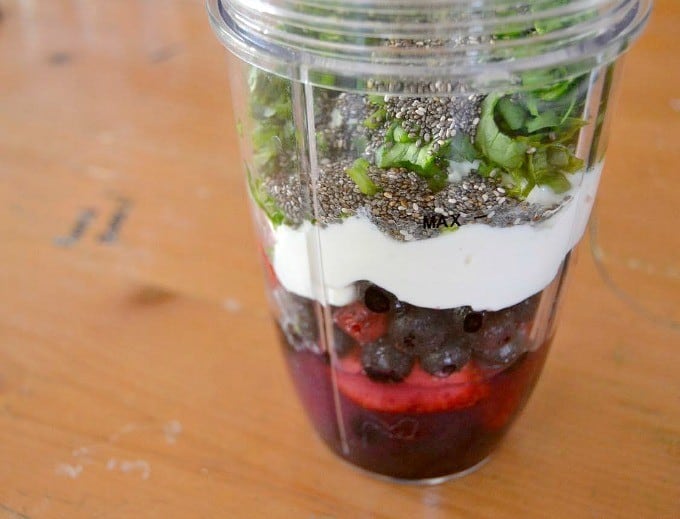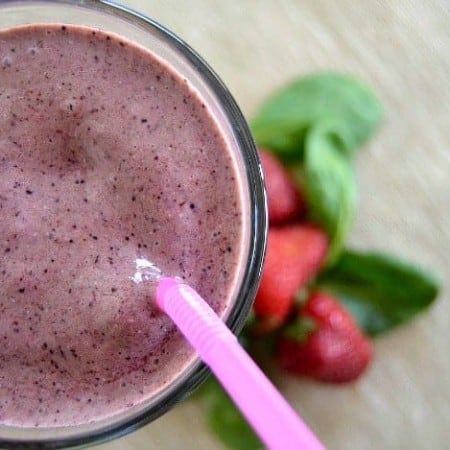 Easy Fruit Smoothie and the Omron Alvita Wireless Tracker
Ingredients
1 ½ cups frozen blueberries and strawberries
½ cup Greek honey vanilla yogurt
½ cup fresh spinach chopped
½ cup water
1 tablespoon chia seeds
Instructions
Combine all ingredients in a blender and mix until smooth.
Did you make this recipe?
Share it with me on Instagram and make sure to follow me on Pinterest for more recipes.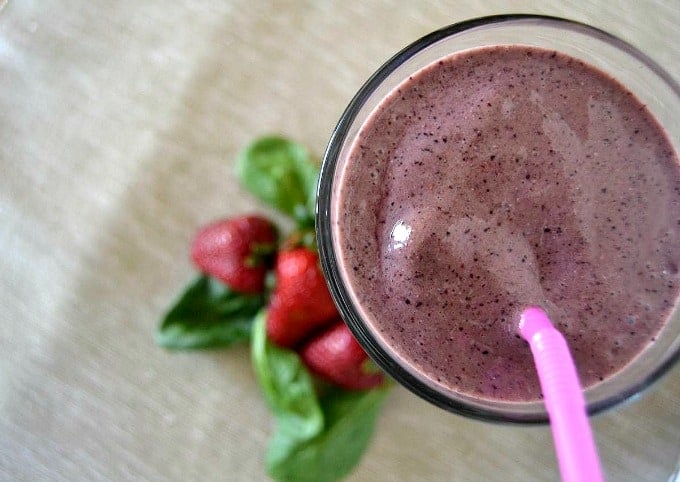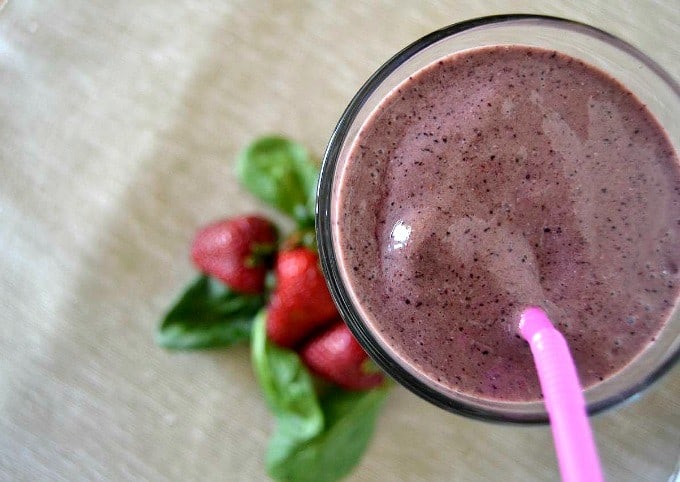 I rate everything I make on a scale of 1 – 4 and this Easy Fruit Smoothie is wicked easy and wicked good! Yes, I'm a New Englandah. I say wicked.
There's fruit, yummy Greek yogurt for some extra protein, spinach and even chia seeds to give you an extra boost!
And did you see the directions to make this thing?? Just throw everything in the blender and you're done! Drink. Enjoy!
Be sure to check out the Omron Alvita Wireless Activity Tracker (HJ-327T) at Omron Healthcare to see what it can do for you! There's also a video to help you get started.
So, make dates to walk with a friend. By doing so, you'll stay motivated and will have accountability. It's much easier and more fun to stay on track that way. I look forward to my daily walks and I hope you do, too!
I give you BIG baking hugs and muffins!!
This is a sponsored conversation written by me on behalf of Omron. The opinions and text are all mine.