Pineapple Upside-Down Cake –  a delicious yellow cake made even tastier with the brown sugar crust, sliced pineapple, and maraschino cherries!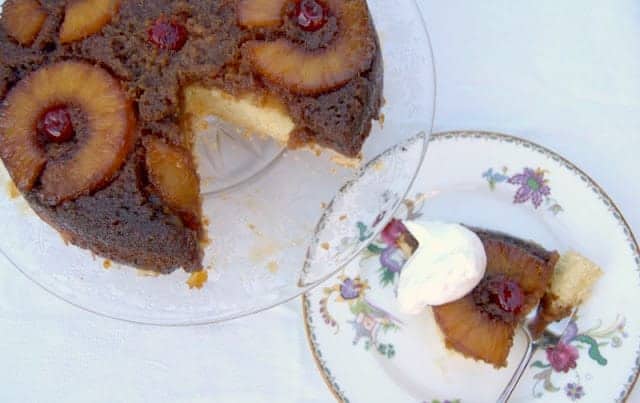 A pineapple upside down cake done right is something to marvel at, and this one should be saved for years to come.
One cherry, two cherry, three cherry, four. That's what the Mr. did when he saw the cake for the first time. At first, I didn't know what he was going on about, but when I turned around, I saw him putting said cherries on a slice of cake that I was about to photograph. Yup, never a dull moment here. This is my first ever pineapple upside down cake recipe, and it sure is a darn good one. I've always seen the pictures and ate it at other houses for parties but never made it for myself. Strange, huh? The pineapple cake was moist, the brown sugar topping with the pineapple was so sweet and yummy!
Man, I could have another piece right now…The whipped cream was a perfect accompaniment, too. And, if you didn't know this as I did, there's a pineapple upside down cake shot! Maybe I'm behind the curve, or you're just figuring this out with me right now. Guess, I'll need to try it soon to see if I'd prefer the cake or the shot.
On my way home from my run/walk with the dog, we (the dog and I) spotted a momma and daddy Quail with some wee little babies. As we approached, the babies ran under some flowers while mom and dad went in the other direction to divert us. I made Brady sit because I wanted to see if by remaining still they would come out from their hiding spot. I had no idea how many there were, so we just patiently waited.
Dad was off doing what, I don't know, but mom came back, peered into the bushes to make sure her babes were ok and stood very nearby watching us and making noises to the little ones to stay under cover. After waiting awhile and thinking that we were causing mom some undue anxiety, we walked a little further out of mom's site, but just enough so I could see what she would do. She immediately went into the bushes, rounded up her young and with three little itty bitty babies behind her waddled off to find dad.
SAVE THIS PINEAPPLE UPSIDE DOWN CAKE TO YOUR FAVORITE PINTEREST BOARD!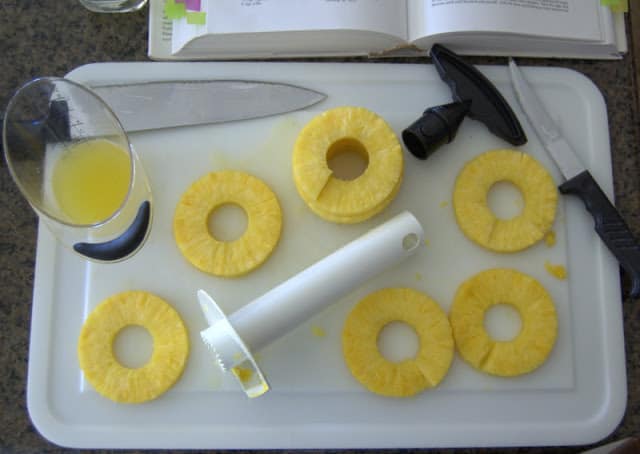 The whole process just amazed me. I know it happens, but it was just wonderful to witness it first-hand and see how innate it is for a mother to care for her young even in another species. And I am aware that it isn't innate for every mother, but there's that instinct there in most of us to protect our young from any type of danger.
Desserts never seem to disappoint me, and pinchofyum has a recipe that is on its own level. Her peach cobbler shows what a dessert should be like.
Sales on pineapple at the store, so I bought one wanting to make today's recipe. Besides, there's just something I love about fresh pineapple! This one comes from The Fannie Farmer Cookbook Thirteenth Edition, p. 586; author, Marion Cunningham; publisher, Alfred A. Knopf, Inc., a division of Random House, Inc.; ISBN 0-394-56788-9.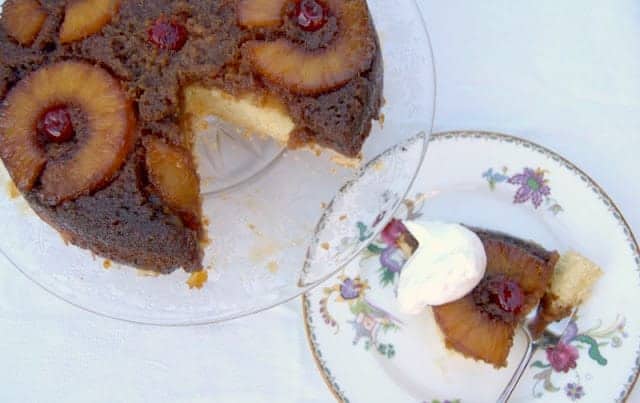 Pineapple Upside Down Cake
Ingredients
12 tablespoons butter
1 cup dark brown sugar
¼ cup pineapple juice
5 whole pineapple rings
5 Maraschino Cherries
½ cup milk
1 egg
1 ½ cups flour
2 teaspoons baking powder
½ teaspoon salt
½ cup granulated sugar
whipped cream(optional)
Instructions
Preheat oven to 400 degrees.

Melt 4 tablespoons of butter in an ovenproof skillet or 8- or 9-inch cake pan.

Stir in the brown sugar and continue to stir over low heat until it dissolves.

Remove from heat and add pineapple juice.

Arrange the pineapple rings in one layer of the pan and place a cherry in the center of each; set aside.

Melt the remaining 8 tablespoons of butter in a small pan. Remove from the heat and stir in the milk and egg, beating well.

Mix the flour, baking powder, salt and granulated sugar in a bowl, then add the milk-egg mixture and beat until smooth.

Pour over pineapple slices.

Bake for about 35 minutes or until a toothpick inserted comes out clean. Let cool for 10 minutes, then turn out onto a plate, fruit side up.

Serve with whipped cream
Nutrition
Calories: 3330kcal | Carbohydrates: 487g | Protein: 30g | Fat: 146g | Saturated Fat: 90g | Cholesterol: 537mg | Sodium: 2552mg | Potassium: 1640mg | Fiber: 5g | Sugar: 336g | Vitamin A: 4635IU | Vitamin C: 5.9mg | Calcium: 774mg | Iron: 11.9mg
Did you make this recipe?
Share it with me on Instagram and make sure to follow me on Pinterest for more recipes.
In the two pictures with the cut pineapple, that white contraption with the black handle is the next best thing to sliced bread when it comes to cutting one up, believe me. It is so easy and quick and it produced a little more than the ¼ cup of juice I needed, too. I love it. I spent about $10 on it a few years ago at our supermarket and it was definitely worth the investment. I don't use it that often, but when I do it's such a time saver and the cleanup is much less than using just a knife. I highly recommend it.
Birthdays, holidays, or any day of the year, this yellow cake with chocolate buttercream has everything you need to celebrate another amazing year!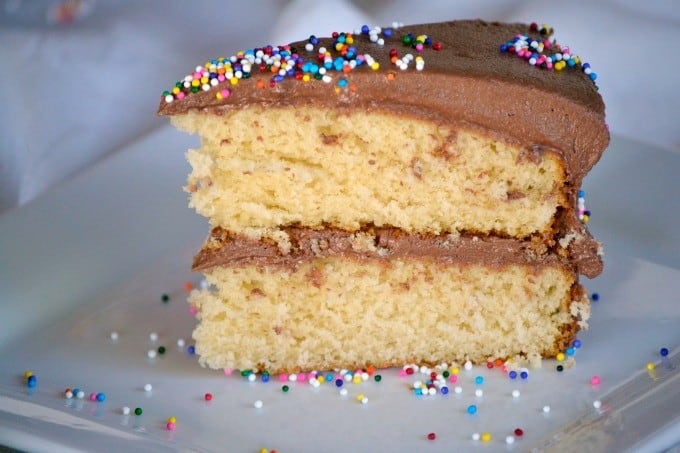 Crepes in this household never go wasted, especially my lemon crepes. The holidays for us wouldn't be the same without them.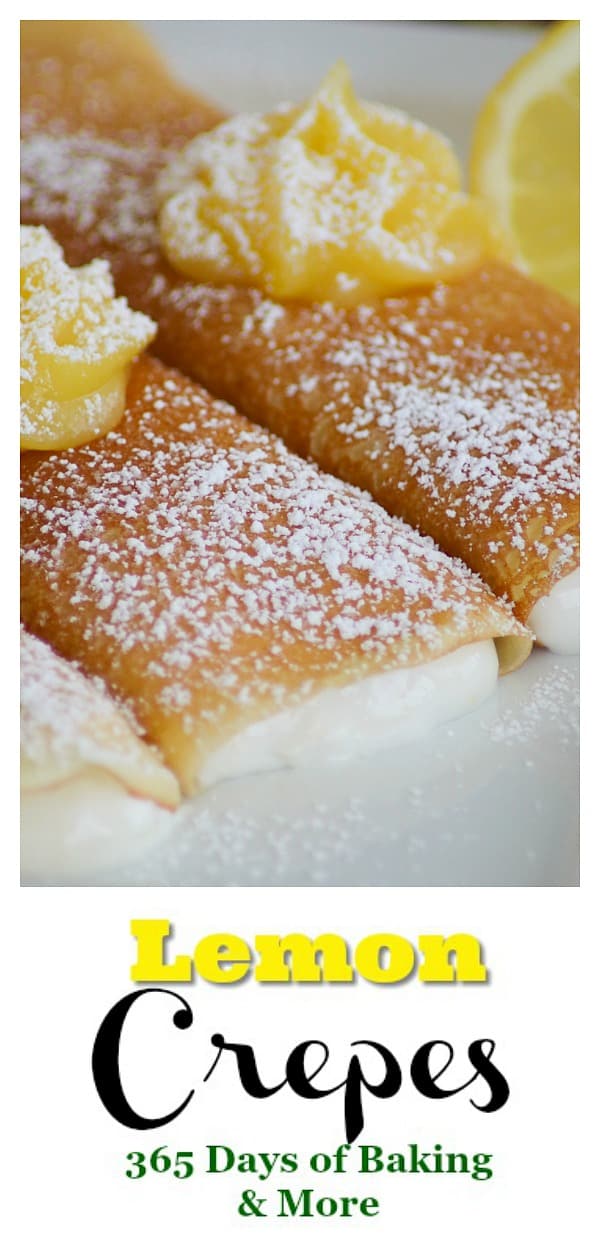 I'm adding it to my list of keepers! I rate everything I make on a scale of 1-4 with 4 being the best. This pineapple upside-down cake earned 3½ rolling pins. I LOVED it! Just for the record, I'm the only one who's had any yet, but I know the family will like it, too.
Happy baking!