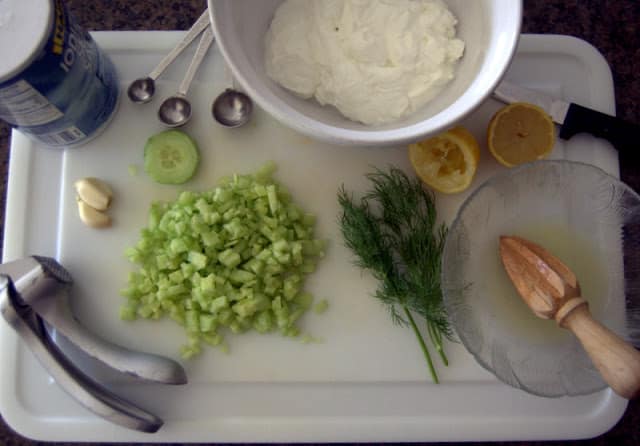 I love hearing from all of you! Thank you so much for your comments. Please feel free to drop me a quick note – I NEVER get tired of hearing from my readers! You are all so awesome to stop by everyday or whenever your schedule permits it. Thank you!
I REALLY think I must have been Greek in another life, or have some Greek blood running amok somewhere inside of this body. I absolutely ADORE Greek food! So when I saw this chicken recipe in my Everyday Food Cookbook for Tandoori Chicken with Tzatziki Sauce, it was another one of those no-brainers.
Although I really have been craving a gyro lately…
The picture above is of the ingredients for the Tzatziki sauce. It is a traditional Greek sauce made with yogurt, lemon, diced cucumbers, and dill. It is so yummy and is a great accompaniment to gyros, meat and chicken dishes, and as a dip for veges. and pita chips….or to eat just plain out of the bowl.
Tandoori Chicken with Tzatziki Sauce – adapted from Everyday Food
serves four (five if your family doesn't eat a lot)
Tzatziki Sauce
2 cups plain Greek yogurt
2 cloves garlic, minced
2 teaspoons fresh lemon juice
¼ teaspoon salt
1 medium cucumber, seeded and diced small
1 tablespoon fresh, chopped dill
fresh pepper to taste
In a small bowl, combine ingredients and mix well. Cover bowl with plastic wrap and refrigerate at least one hour before serving.
Tandoori Chicken
4 skinless, boneless chicken breasts
½ cup plain Greek yogurt
2 cloves garlic, minced
1 teaspoon ginger
1 teaspoon cumin
½ teaspoon saffron
¼ teaspoon salt
¼ freshly ground pepper
Preheat oven to 375ºF. Spray a 9 X 13″ baking dish with cooking spray; set aside.
In a large bowl, combine yogurt, garlic, ginger, cumin, saffron, salt and pepper. Mix well.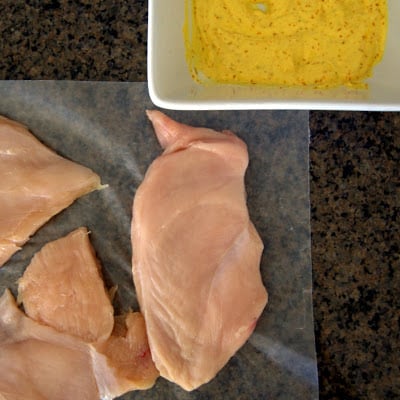 Add the chicken and turn to coat.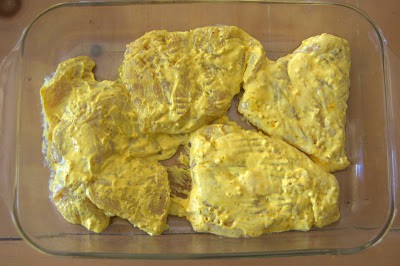 Bake for 25-30 minutes.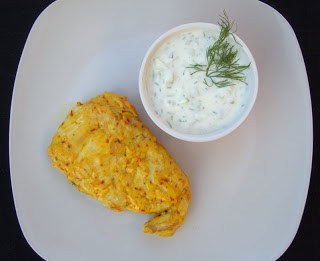 I baked this for a little over 30 minutes because I was sidetracked with preparing some rice, so consequently it turned out a little dry.
I rate all of my dishes on a scale of 1-4 with 4 being the best and the family decided that this chicken dish earned 2 rolling pins. It was just another one of those "ok" dishes. It didn't really do anything to WOW us. the combination of spices was good, but I don't feel the need to make it again.
The Tzatziki sauce on the other hand…we all now I can eat that plain. You should have some left over because it did make more than what we really needed for the chicken. But as I said, it'll be a great dip for some carrots tomorrow at lunch with some pita chips!
I think I hear some baklava baking on the horizon. Not tomorrow, but soon. I can't WAIT to eat that stuff!!
Happy Baking!