Pineapple Pie – a two-crust pie filled with crushed pineapple. A different, yet delicious treat for pineapple lovers!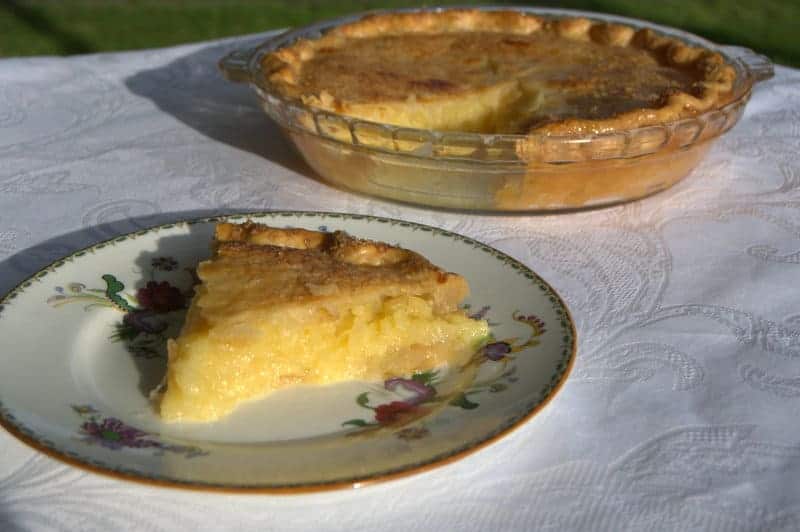 This is a special pie.
Special because it may not be a pie you'd typically expect to eat. I mean, how often does one eat a pie with pineapple in it, eh?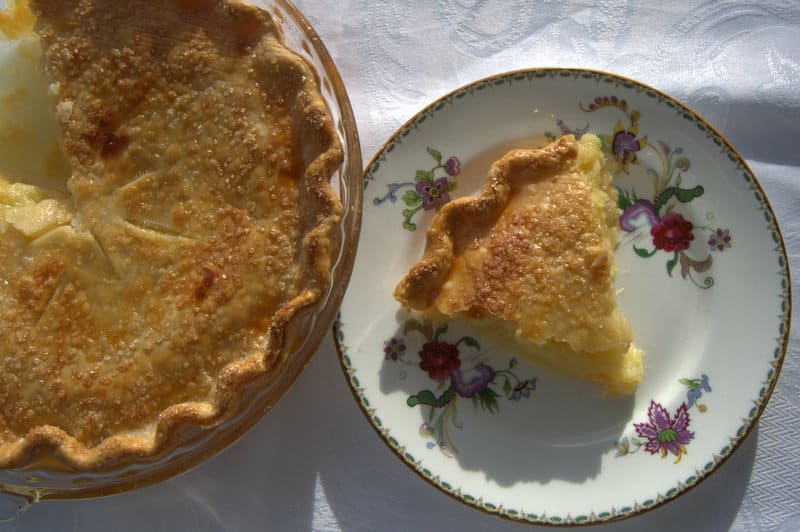 If you've never had it, you'll be very surprised at how truly delicious it is.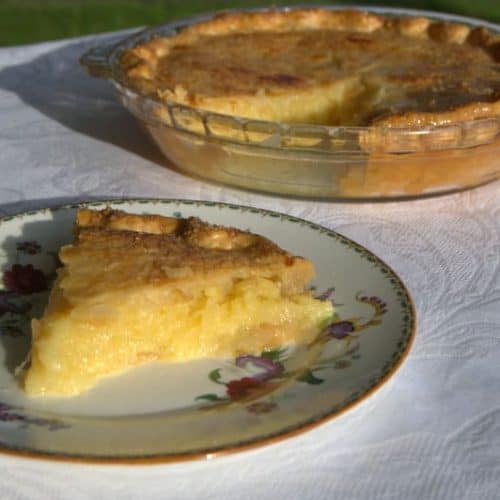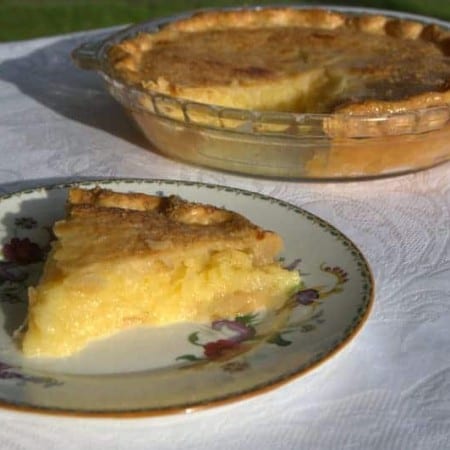 Ingredients
2 eggs
1 ⅓ cups granulated sugar divided
1 tablespoon lemon juice
1 tablespoon butter
1 20 ounce can crushed pineapple not drained
1 recipe two-crust pie or Pillsbury ready-made pie crusts - which I used
Egg Wash
1 egg beaten
2 tablespoons water
1-2 tablespoons Turbinado sugar Or sugar in the raw for sprinkling
Instructions
Preheat oven to 450 degrees F.

In a small bowl, mix the crushed pineapple together 1/2 cup sugar.

In a medium bowl, beat eggs slightly and add remaining sugar, lemon juice and pineapple mixture.

Line the pie plate with the bottom pie crust.

Pour in the filling, dot with butter and cover with the top crust. Crimp edges together and trim any excess.
Egg Wash
Beat the egg with the two tablespoons water.

Using a pastry brush, brush the egg wash on top of the pie.

Sprinkle with Turbinado sugar.

With a sharp knife, slice 4 to 8 openings in the top crust for steam to escape.

Bake for 10 minutes at 450 degrees F.

Reduce temperature to 350 degrees F. and bake for 35-45 additional minutes until crust is nicely browned.
Did you make this recipe?
Share it with me on Instagram and make sure to follow me on Pinterest for more recipes.
I rate everything I make on a scale of 1-4 and this pie earned 4 rolling pins! The family thought it was absolutely delicious. I have to say that the first bite kind of throws you for a loop because it just isn't something you're expecting in a pie.
Blueberries, yes, but one with that yellow fruit?! Give it a try and let me know what you think.
I have to say that there was a lot of juice in this pie. My mother's recipe card didn't say to drain the pineapple, so I wasn't sure if I was supposed to, so I didn't. It wasn't a big deal, just a bit runny.
Thought I should let you know because if you're like me, you may really question the recipe. As it was with that recipe card, I was had trouble deciphering how much sugar it called for.
But in the end, it all turned out beautifully!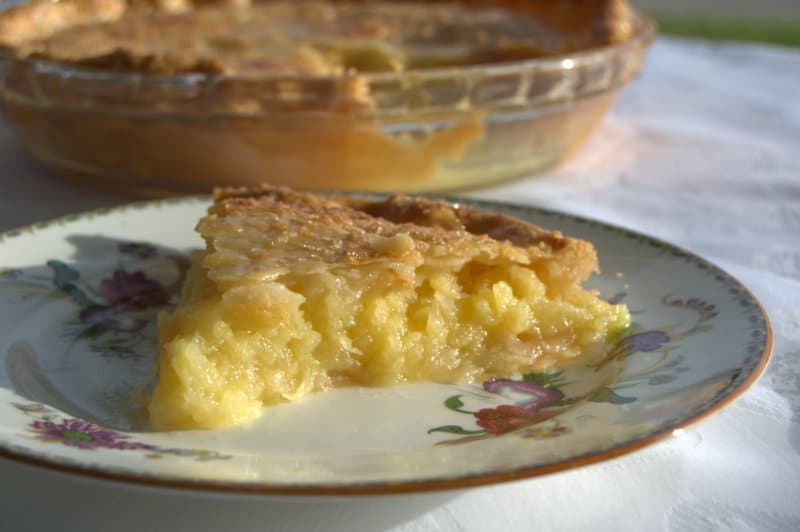 After that first bite, you'll be hooked. And you'll want to eat more. And more.
Reader Interactions