It's official – Summer's here and have we got a great way to celebrate it!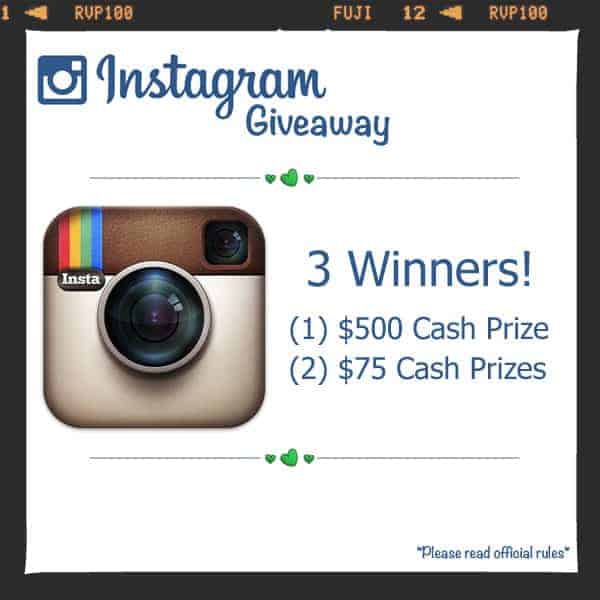 I L-O-V-E Instagram and if you don't already, I think you will, too!
I've teamed up with a bunch of other great bloggers who want to help get your summer off to a great start.
And to do that we've got a G-I-V-E-A-W-A-Y!!!
You like to win stuff, don't you? I know I do!
There are 3 fantastic prizes up for grabs, count them… one, two, THREE!!!
AND it's ALL CASH!!!!
(1) $500 CASH giveaway
(2) $75 CASH giveaways
Easy entry – just follow the sites below on Instagram!
All sites are awesome and have pitched in to make this giveaway possible.
If you don't have an Instagram account, go make one. They're FREE, and it's SO much fun to have an Instagram account!
Remember, you can't win if you don't enter and everybody's got a chance!
GOOD LUCK!