Pecan Oatmeal White Chocolate Chip Cookies – a white chocolate chip cookie filled with the great taste of pecans and oatmeal! They're filled with wonderful flavor and will be a highlight on any holiday cookie tray this year and beyond!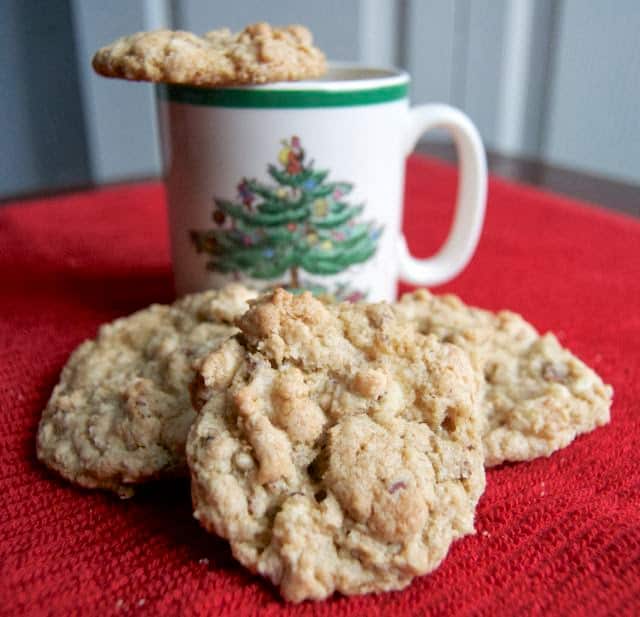 Do YOU like cookies?

Cookies are great any time of year but during the holidays they. just. ROCK! I don't see any reasons for not eating cookies at this time of year.
In fact, the holidays are just an excuse for me to eat MORE of them and gosh darn it, I'm going to do JUST. THAT!!
SAVE THIS COOKIE RECIPE TO YOUR FAVORITE PINTEREST BOARD!


It's my prerogative. If I bake them, I eat them. If someone else bakes them. I eat them.
Hey, a girl's gotta do what a girls gotta do. I mean if I weren't to eat all these wonderful cookies that people are making and giving during the holidays they might be insulted and I certainly don't want that to happen.
hee hee So, I eat. And eat. Then bake.
And eat some more. It's the least I can do. My holiday contribution for the betterment of mankind.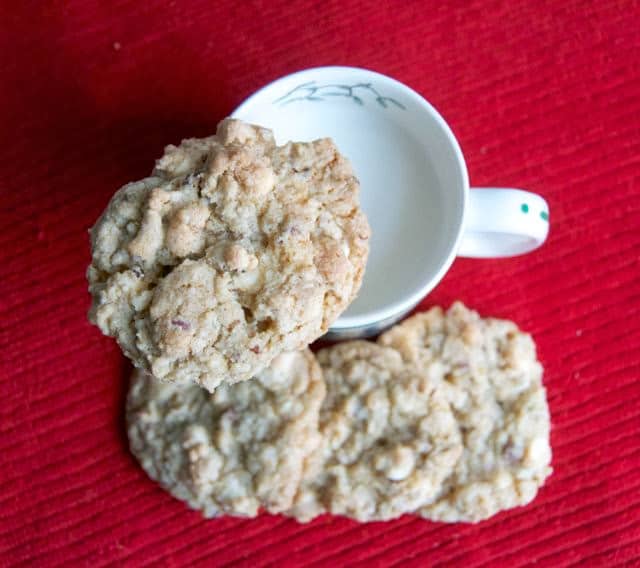 SIGN UP FOR THE 365 DAYS OF BAKING & MORE
WEEKLY NEWSLETTER BELOW!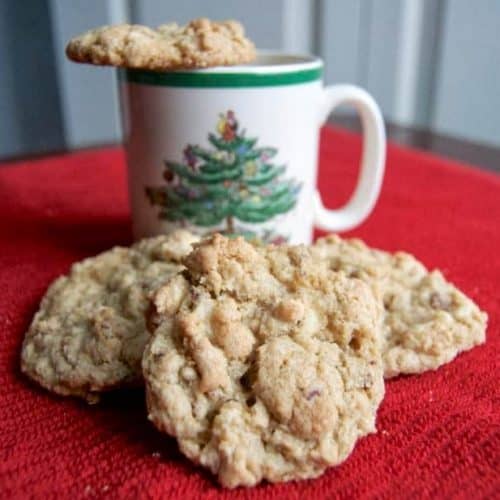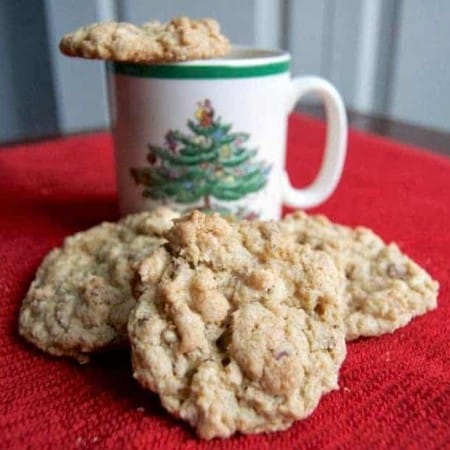 Pecan Oatmeal White Chocolate Chip Cookies
A white chocolate chip cookie filled with the great taste of pecans and oatmeal!
Ingredients
½ cup 1 stick butter, room temperature
½ cup packed brown sugar
½ cup granulated sugar
1 egg
¾ teaspoon vanilla
1 cup plus 2 tablespoons flour
½ teaspoon salt
½ teaspoon baking soda
½ cup uncooked oatmeal
½ cup chopped pecans
1 cup white chocolate chips
Instructions
Preheat oven to 375 degrees F.

In a mixer fitted with the paddle attachment, cream the butter until it is light and fluffy.

Add both sugars and beat until light and smooth.

Beat in the egg and vanilla.

In a medium mixing bowl. whisk together the flour, salt, baking soda, oatmeal, and pecans.

Gradually add it to the butter mixture, until just blended.

Mix in the white chocolate chips.

Place level tablespoons of dough on the cookie sheets about 1 inch apart.

Bake for 10 – 12 minutes or until slightly golden.
Did you make this recipe?
Share it with me on Instagram and make sure to follow me on Pinterest for more recipes.
I rate everything I make on a scale of 1- 4 with 4 being the best and these Pecan Oatmeal White Chocolate Chip Cookies earned 3 1/2 rolling pins.
They were quite yummy and Mr. 365 said they are one of his favorite cookies ever (but peanut butter cookies will always be his first love (when it comes to cookies, that is)). so he gave them a 4.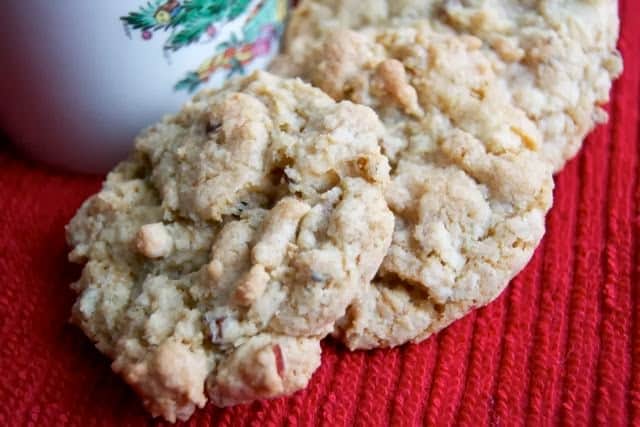 If you like these Pecan Oatmeal White Chocolate Chip Cookies, you might enjoy…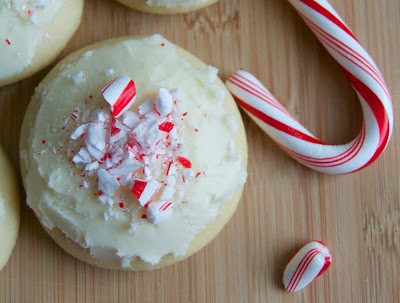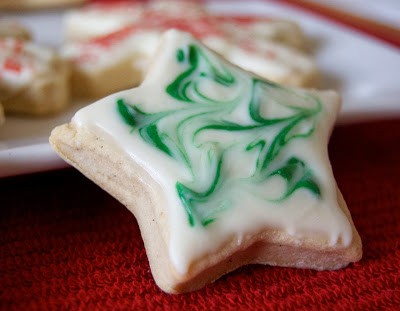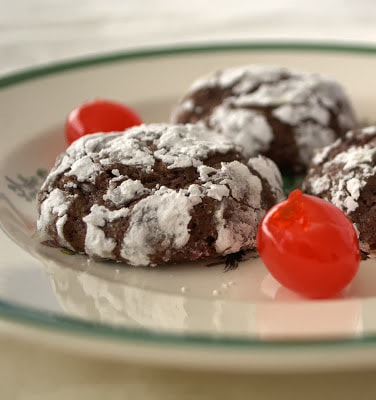 Reader Interactions