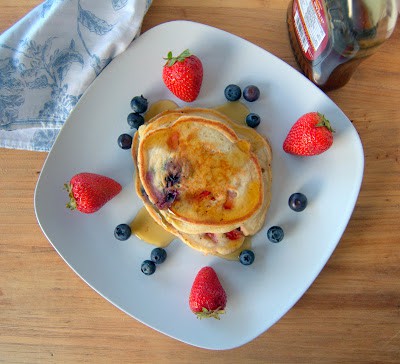 I was agitated and extremely anxious for a good part of the day today and couldn't exactly pinpoint it. My birthday is tomorrow. And there are going to be fireworks. Why am I not more excited?
I even stopped to visit Mr. 365 at his office and surprised him with a soda and Skors bar. I told him about feeling anxious, but I still couldn't figure it out and couldn't shake it.
So, I decided a hard ride on the bike at the gym would do me some good. I brought my iPod so that I could play some solitaire and listen to some music which is something I don't usually do. Figuring I'd just put it on shuffle and get straight into it.
The first song I saw come up was 'How Can I Help You Say Goodbye' by Patty Loveless.
I quickly decided to skip that one, knowing that the anniversary of my mother's death is only days away and that the song is not up to tempo for riding a bike anyway. :-/
Then three-quarters of the way through my work-out it hit me. And it hit me hard. Much harder than I ever expected it too. A song by Mercy Me came on. 'Homesick'.
And I started to lose it. The flood gates opened while I continued to pedal the bicycle. And I just couldn't stop either. There was a woman two bikes over to my right and a couple of people on bikes about 10 feet away on my left.
But in this day and age, hardly anyone rides without their earphones, so it's doubtful anyone heard me. I was also very grateful I'd brought my towel. I disguised my emotional collapse with a much-needed wipe down, which I was sweating anyway, so the towel was a welcome source of comfort.
Burying my face, the tears continued to flow. Yes, I could have turned the song off, but this was a much-needed release and something I hadn't yet dealt with this month as in years past. The anxiety begins usually mid-June, often remembering the events of 20 years ago leading up to July 6th.
SAVE THESE FRUIT PANCAKES TO YOUR FAVORITE PINTEREST BOARD!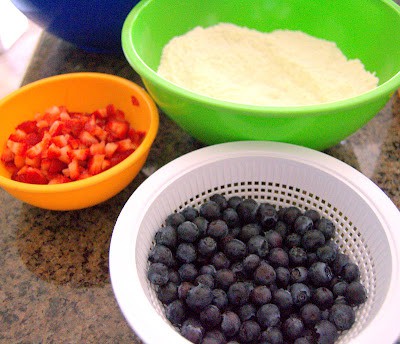 For some reason this year and much to my surprise, I barely gave it any thought. And since she died, my birthday hasn't been the same. It was the very last time I talked to her and the only words she could say were, "Happy Birthday". Twenty years, and it still. Just. Hurts.
While riding the bike, all I could think about were my kids and how wonderful it would be to see all that they've accomplished and just to know them. Yes, and I've heard countless times, "She's still with you. She sees your kids and she's in your life every day."
It's not the same as her physically being here to watch a track meet, go to her granddaughter's high school graduation or hear the only granddaughter she was able to briefly hold, talk about her first job. Then again, if she was here…
Things would definitely be different. We never would have left Rhode Island and moved to Arizona. Being an only child with divorced parents, I know I would have felt guilty for moving away. And I may never have discovered my passion in the kitchen.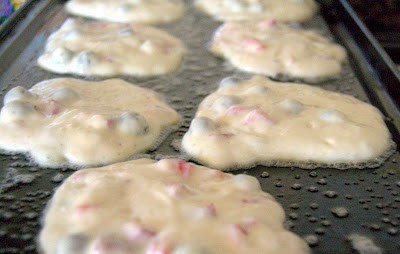 I most certainly can't say that I'm happy that my mother is gone because that loss is a pain I wouldn't wish on my worst enemy (not that I have any). There's a void. And there always will be. But things happen at the right time.
For the right reasons. So we can grow. And learn to love a little stronger.
Buttermilk Fruit Pancakes
Ingredients
3 cups flour
1 ½ teaspoons salt
1 ¼ teaspoons baking powder
1 ½ teaspoons baking soda
1 ½ teaspoons sugar
3 eggs
3 cups buttermilk
1 ½ tablespoons melted butter
12 about 1 1/2 cups strawberries cut and diced
1 ½ cups fresh blueberries
Instructions
Preheat griddle to medium. In a medium bowl, whisk together flour, salt, baking soda, baking powder, and sugar.

In a large bowl, beat eggs. Add buttermilk and melted butter. Mix to combine.

All at once, add dry ingredients and mix until just combined. Fold in strawberries and blueberries.

Place just enough butter on the surface of the griddle to coat it throughout. I place about a 1/2 – 1 tablespoon of butter on it and then move it around with the knife so that the whole surface is covered.

Using a large spoon or scant 1/4 cup measuring cup, pour batter onto griddle.

Using a large spoon or scant 1/4 cup measuring cup, pour batter onto griddle.

With a metal spatula, carefully flip the pancake over to cook for an additional 5-7 minutes. Serve with maple syrup.
Nutrition
Calories: 2028kcal | Carbohydrates: 330g | Protein: 78g | Fat: 40g | Saturated Fat: 18g | Cholesterol: 570mg | Sodium: 6085mg | Potassium: 2060mg | Fiber: 10g | Sugar: 42g | Vitamin A: 1900IU | Calcium: 1175mg | Iron: 20.3mg
Did you make this recipe?
Share it with me on Instagram and make sure to follow me on Pinterest for more recipes.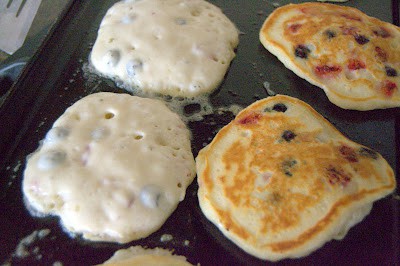 I rate everything I bake on a scale of 1-4 with 4 being the best and these Patriotic Buttermilk Pancakes with Blueberries and Strawberries earned 4 rolling pins. This recipe is one that holds special memories.
It is one my grandmother, my mother's mother, used to make whenever I'd go visit them ( which was EVERY summer growing up). I decided to add the fruit to change things up a little bit, add some fruit to our dinner and make them festive for the upcoming holiday.
To start the day off right, you'll need a great breakfast! These will do the trick for sure.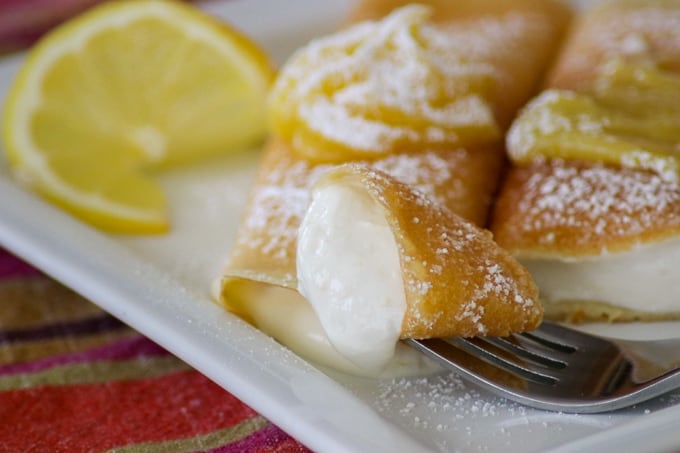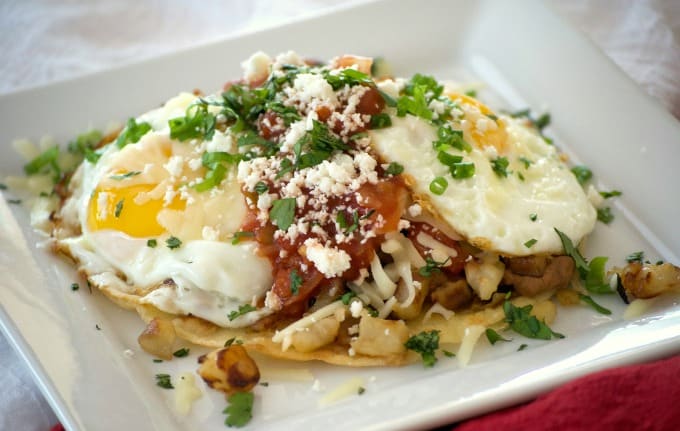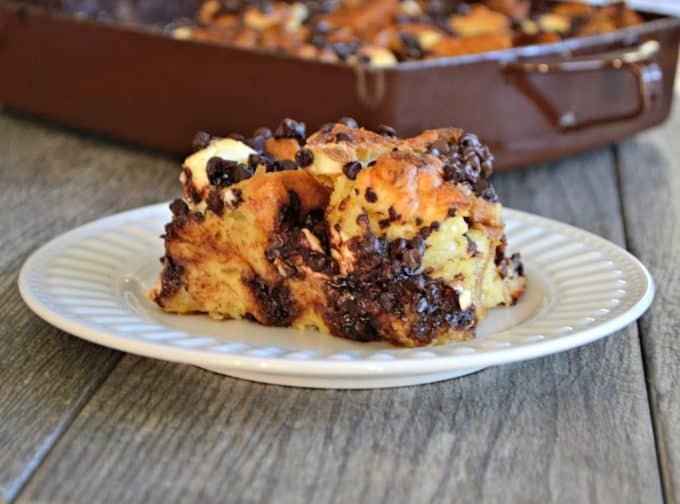 It worked. Everybody LOVED them and are definitely wanting them again in the future. Me, I don't know if I can go back to eating them plain ever again. Sorry, Gram.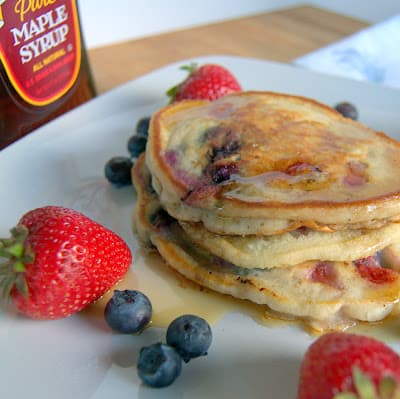 I think your family is going to love these as well for breakfast OR DINNER on the 4th of July of over the weekend!
Or maybe the kids can make them and serve them to mom for breakfast in bed. 😉
I shared these at Thursdays Treasures Week #41 at Recipes For My Boys and at Chocolate, Chocolate, and More Chocolate. I also shared these at Weekend Potluck!
Reader Interactions