Instead of giving you all a recipe today, I'm doing a review of some of my posts.
A big thank you goes out to, Marsha, from The Harried Cook, for tagging me in this fun blogging game called the Seven Links Challenge.
I've really enjoyed reading Marsha's blog. She's posted some really good recipes that I'm excited to try like her potato chip cookies and her gorgeous pomegranate pound cake. She has a wonderful blog and I encourage you all to visit her if you haven't done so already.
I have to say it wasn't as easy to come up with the answers as I had expected it to be. It has taken me a few days to figure it out.
She also passed on two awards to me: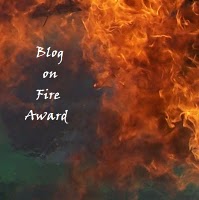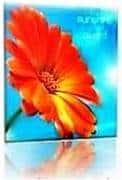 I'll be posting things about myself and passing on these awards another day. Otherwise this would be an extremely long post!
On to the challenge!
1. My most beautiful post: This has to be the Macaroni & Cheese. The picture I took was just right, with the most perfect lighting and coloring from the crumbs, and black tablecloth. It was a fluke though, believe me. The photography gods just happened to be smiling down on me at that moment. I'm not that talented in my picture making yet to even come close to duplicating it. It was also my first accepted submission to Tastespotting, so Miss Lynne was doing a Macaroni & Cheese happy dance back in May.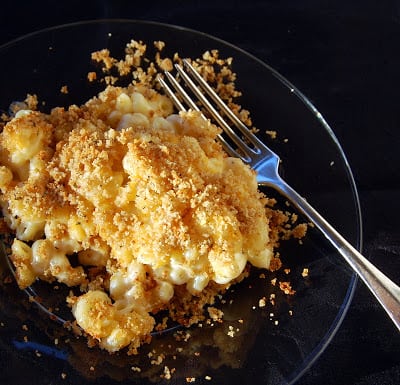 2. My most popular post: This is definitely the Chicken Divan from Day 102. I submitted the picture to Tastespotting thinking that they wouldn't publish it, but they did and in the course of a few days it had over 800 views because someone so graciously Stumbled it. It was also quite a delicious chicken dish.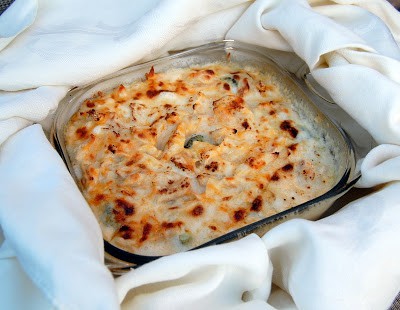 3. My most controversial post: This is a tough one. I don't like conflict, so I'm not one to write a post that people are going to have very strong feelings for or against, or at least I won't do it with that intention…Unless I feel very strongly about a topic.
So, I really don't think there is one.
4. My most helpful post: This would have to be Day 157 – Parmesan Crusted Zucchini Sticks. With summer upon us and the abundance of zucchini in people's gardens, I've had and continue to receive many e-mails and comments thanking me for posting this recipe. With so much zucchini, you need to have different ways to eat it or else one could go mad. Imagine being committed because of zucchini overload? That wouldn't be a good thing.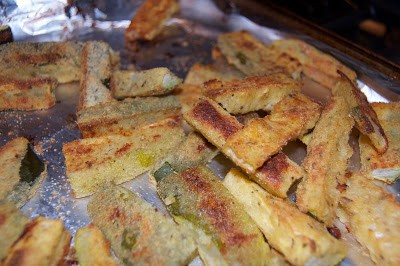 5. A post that was surprisingly successful: This would have to be the Baked Cinnamon Apple Slices from Day 165.
They were extremely yummy and made a great healthy snack for us me. I say me because only my eldest daughter had 2 slices. I honestly couldn't bring myself to save them or share them with anyone else. Besides, I only used the one apple, so it wasn't like there was even very much to share.
So there.
It also received some added attention when people pinned it in Pinterest. That site is pretty cool and I know many people have become addicted to it. I'm not one of them yet, but know it's only a matter of time.
6. The post that did not get the attention it deserved: I'm going with Day 79 Lemon Meringue Pie.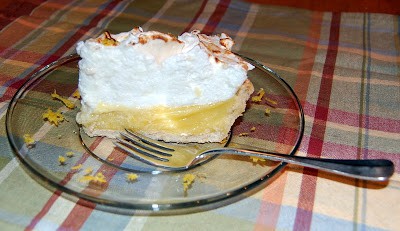 It was so unbelievably good and definitely earned the 4 rolling pins everyone gave it. With Lemon Meringue being such a popular pie, I was surprised it wasn't more popular. Then again, doesn't everyone have a recipe for a Lemon Meringue Pie?
7. The post I am most proud of: Even though it wasn't a recipe, my post from July 6th, A Day to Remember, is the one I choose because it is a tribute to my mother. There are many times I'm baking or tasting the different recipes I've made and wonder what she would think about where I'm at in my life and how much of a better cook/baker I am. Many years of practice makes perfect (well ok, not perfect, but at least edible 😉 )
Now it's my turn to tag five of my favorite bloggers. Here they are listed alphabetically by name:
Monet at Anecdotes and Apple Cores
Mary at Barefeet In The Kitchen
Dana at Food For Thought
Maris at In Good Taste
Donna at The Slow Roasted Italian
I hope you have time to play because I can't wait to see what your seven links will be, ladies!
Happy Baking everyone!