It's Friday, April 6th and that means it's my very first guest post!
Head on over
here
to Jane's site, The Heritage Cook, to see the recipe for a family favorite.
This is one recipe you are NOT going to want to miss,
Cheese Blintzes with Strawberry Sauce!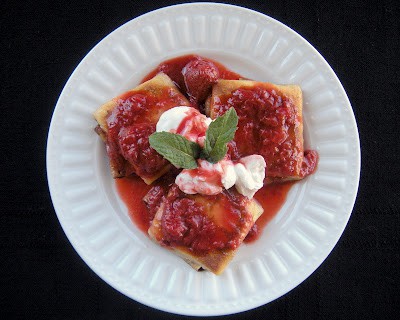 Take a look around her wonderful site, too, and be sure to leave her a comment giving her some 365 love!
Thank you all!
I give you BIG baking hugs and muffins!