Happy Fall everyone! (Even if Fall is actually a few more days away…) This is Leia from Eat It & Say Yum. 🙂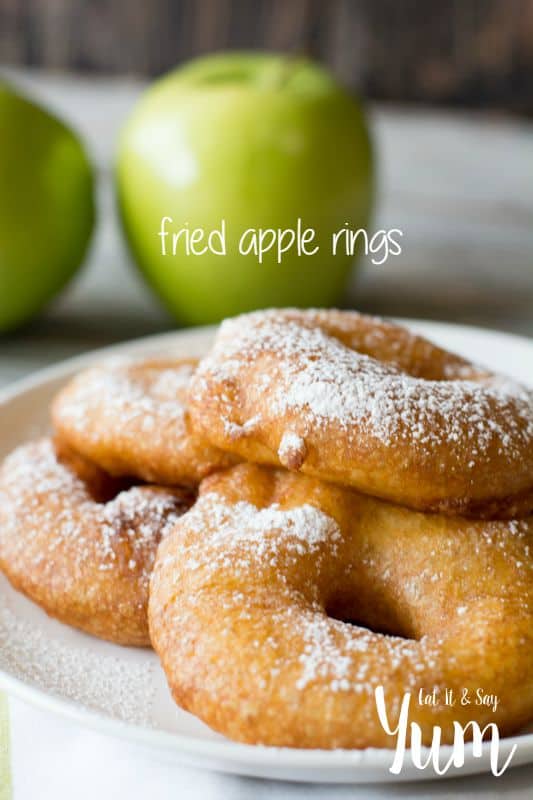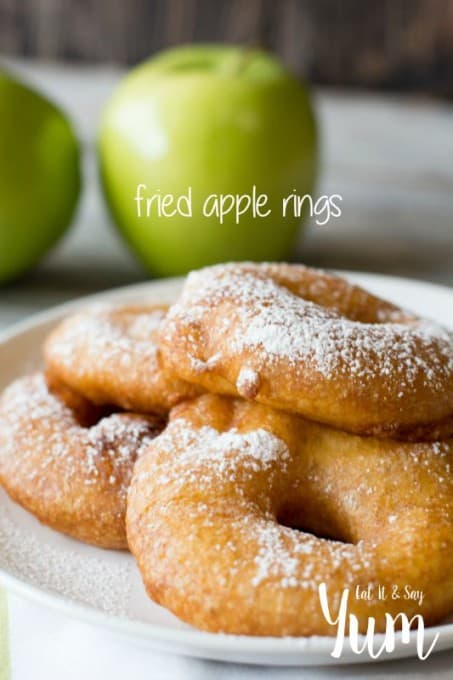 I know everyone is loving their pumpkin, apple, and cinnamon dishes right now. And I've got another one that will make breakfast or dessert fun, and tasty.
These apple rings are made of thinly sliced apples that are dredged in a batter and then fried til golden brown. And do you see how fluffy they turn out?! They are best served hot, right out of the hot oil.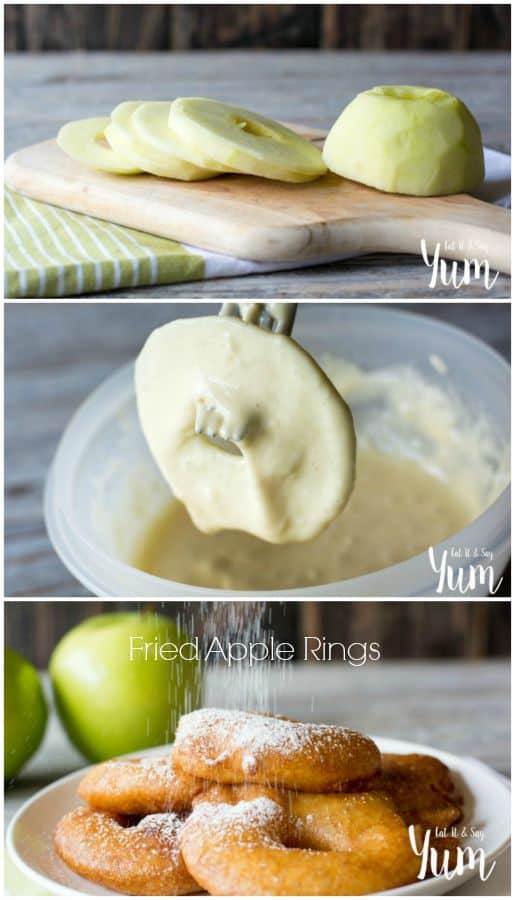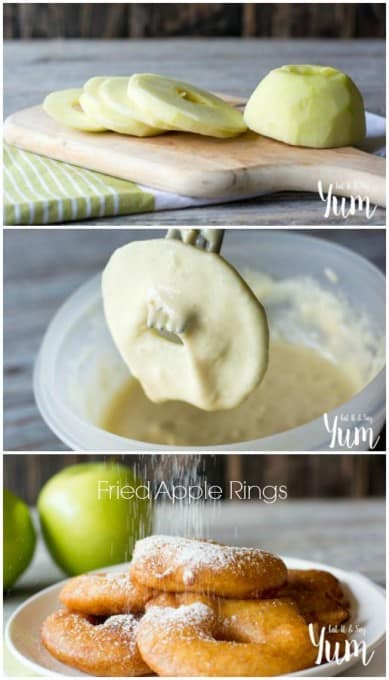 The beauty of these fried apple rings is that you can change them up just by trying different toppings.
For breakfast I suggest sprinkling some powdered sugar on them, or tossing them in some cinnamon and sugar. You could also drizzle syrup over them and eat 'em like pancakes.
For dessert I would add a scoop of vanilla ice cream on top and/ or drizzle some caramel sauce over that. Some crunchy pecans would add some good texture.
Any way you choose to eat them is up to you. Lots of options here.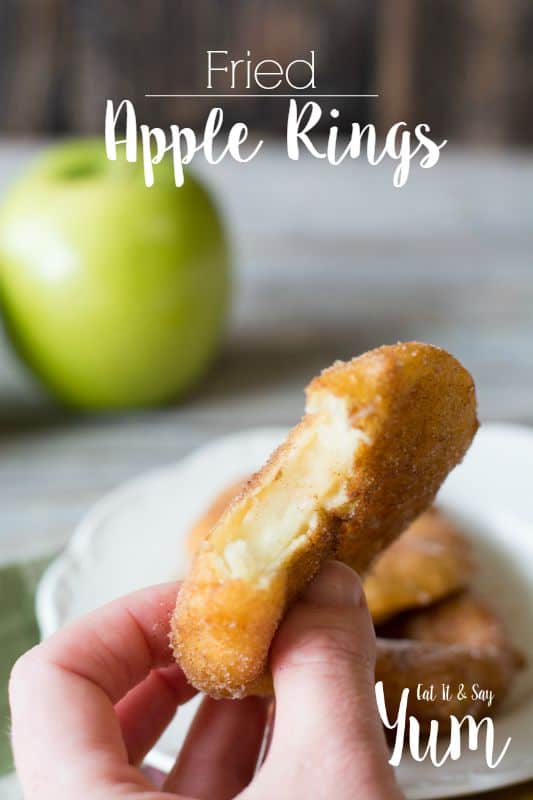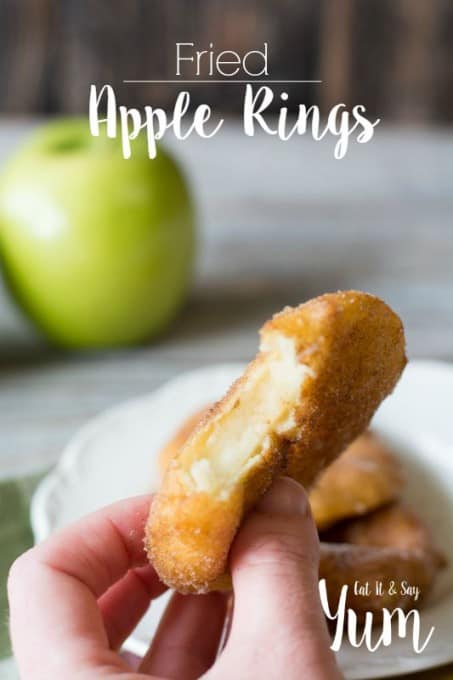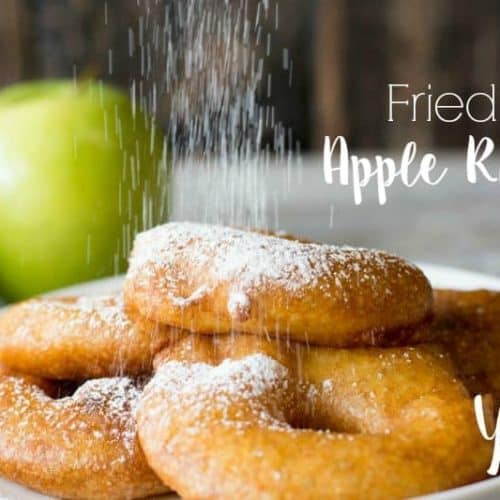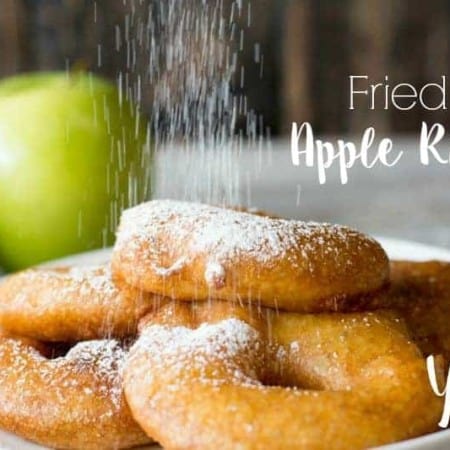 Ingredients
1 large apple- I recommend granny smith
½ cup flour
½ tsp baking soda
¼ tsp salt
½ tsp sugar
1 egg
½ cup buttermilk
oil for frying- about 1/4- 1/2 inch deep in your pot
optional toppings: powdered sugar cinnamon and sugar, caramel sauce, ice cream, syrup, etc.
Instructions
Heat oil over medium- high heat in a wide pot. Mix all the batter ingredients together in a medium bowl with a fork. Core the apple, peel it, then slice thin. A large apple should yield about 10-12 slices.

Dip the apple slices into the batter, using a fork to turn it and coat both sides. Carefully set the apple slice into the hot oil and fry until golden brown on one side. Turn the apple over with a slotted spoon and cook on the other side. These cook fast, about 20-40 seconds per side.

Remove the apples with the slotted spoon and let drain on a paper towel for a minute before serving.

Serve the hot, fried apple slices with powdered sugar, or cinnamon and sugar, or syrup. For a richer dessert try them with a scoop of ice cream and/ or some caramel sauce.
Did you make this recipe?
Share it with me on Instagram and make sure to follow me on Pinterest for more recipes.
~FOLLOW LEIA~
More apple recipes from Eat It & Say Yum: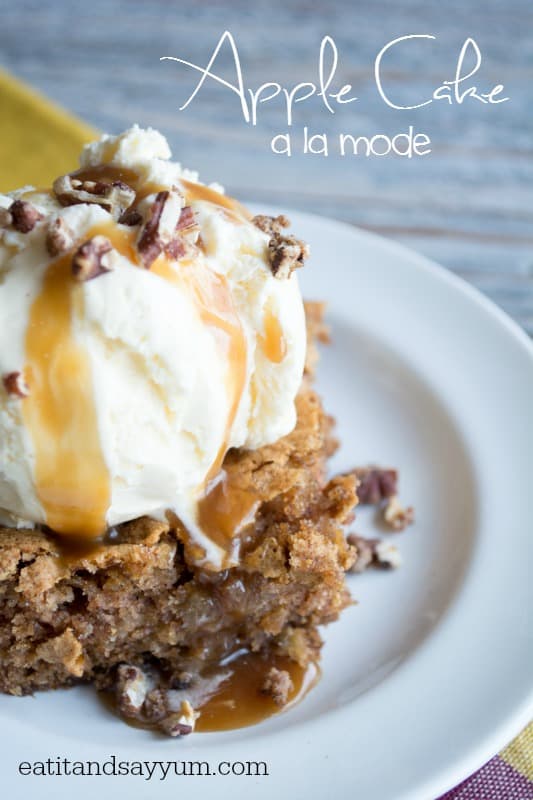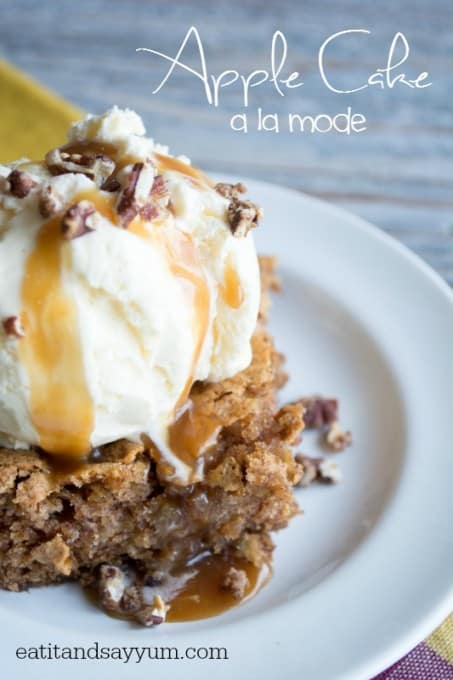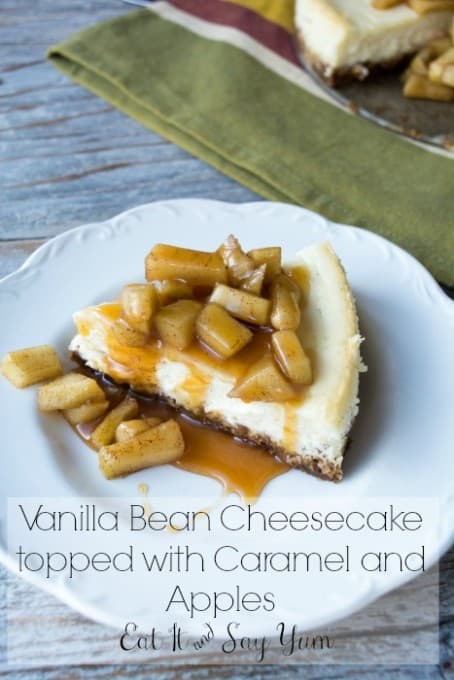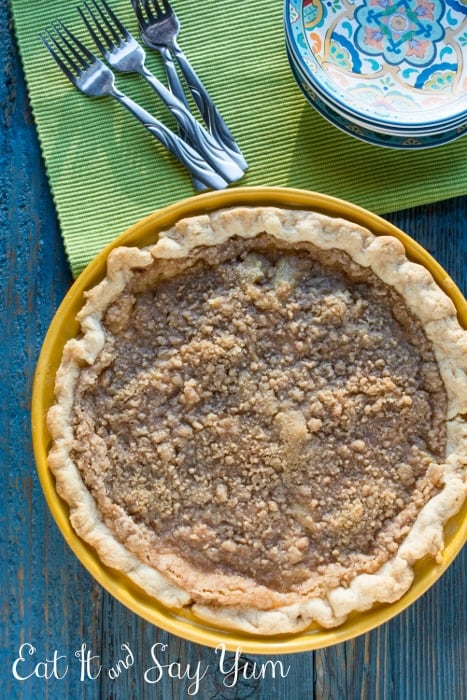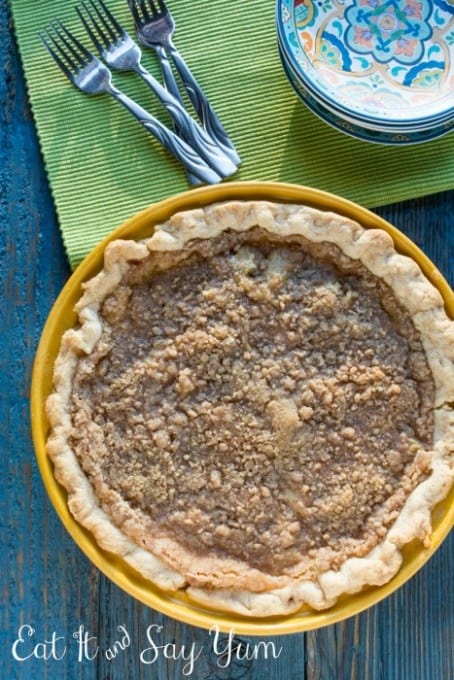 Reader Interactions