This post brought to you by Duncan Hines. The content and opinions expressed below are that of 365 Day of Baking & More.
I like to bake. I'm pretty sure you like to bake, too. After all, I have a baking blog and that's why you come to visit me, right? And I know some times when we bake, we bake cakes!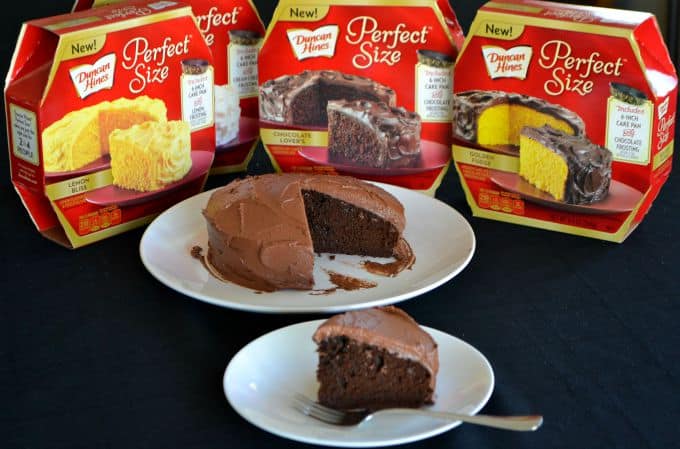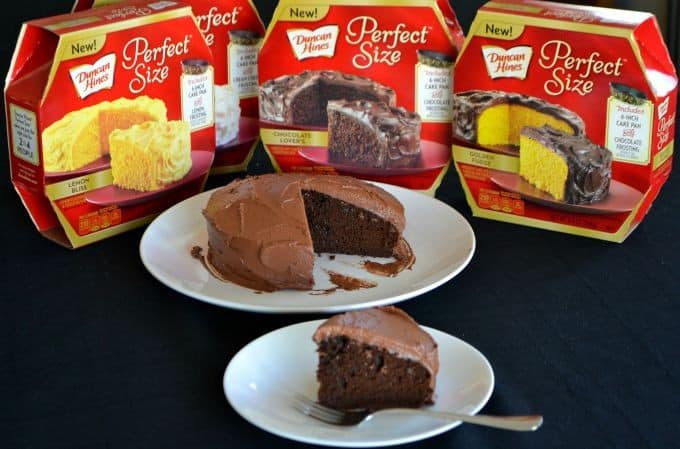 And it's A-ok to not bake one from scratch. It's easy, convenient and fast!
I want to share something with you that I'm really excited about. Duncan Hines, a name in baking that we all grew up with has recently added a new product to their list of already great products – Perfect Size Cakes. And yes, they really are the perfect size. They come in five different flavors, too, so there's something for everyone – Chocolate Lover's, Red Velvet Dream, Strawberries & Creme, Lemon Bliss and Golden Fudge.
Be sure to check out below how YOU can get four of these cake mixes for yourself!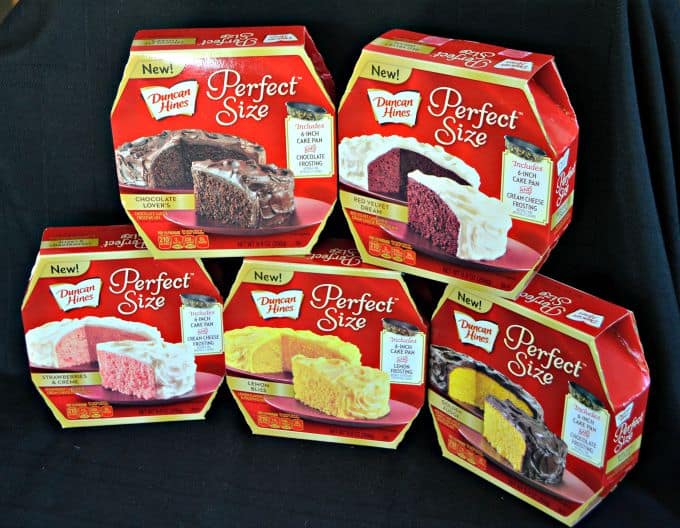 These cakes are not only perfect because of their size, they're also perfect because of what is included in the box! Not only does Duncan Hines include the cake mix you've come to know and love, they've also added a packet of frosting, AND the 6-inch pan you need to bake it in! Pretty cool, hunh?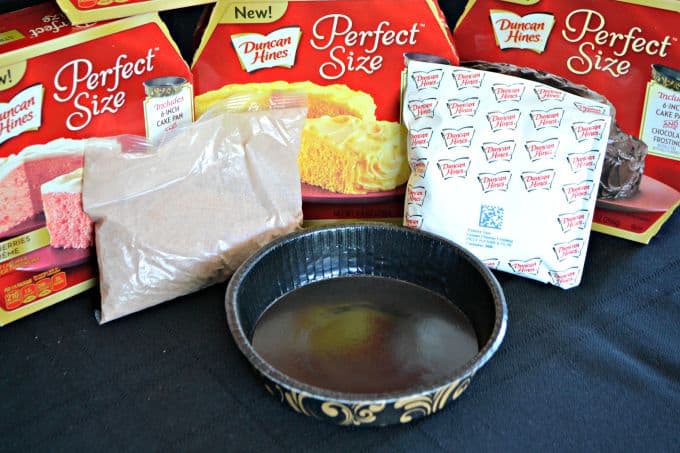 The pan is great because you don't have to grease it as you do when you're making you're typical cake because it has a non-stick surface. It also comes with a little surprise that you'll see in my video below. 😉
AND this pan is disposable, making your clean-up even easier!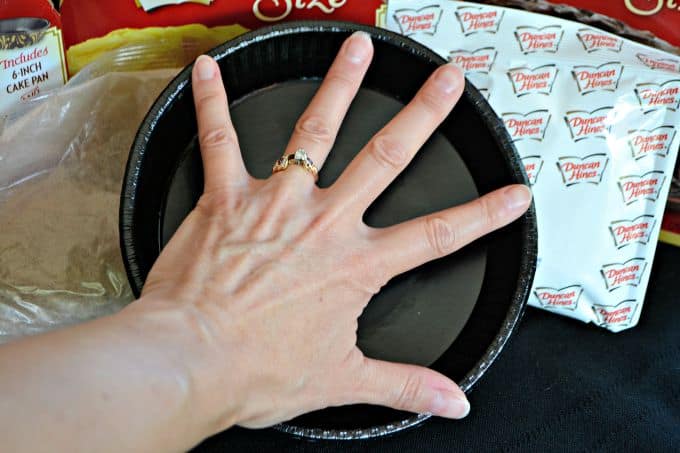 These cakes will be perfect for any kind of celebration – game night with the girls, a special date night in, and extra-special after school snack, or for "just because".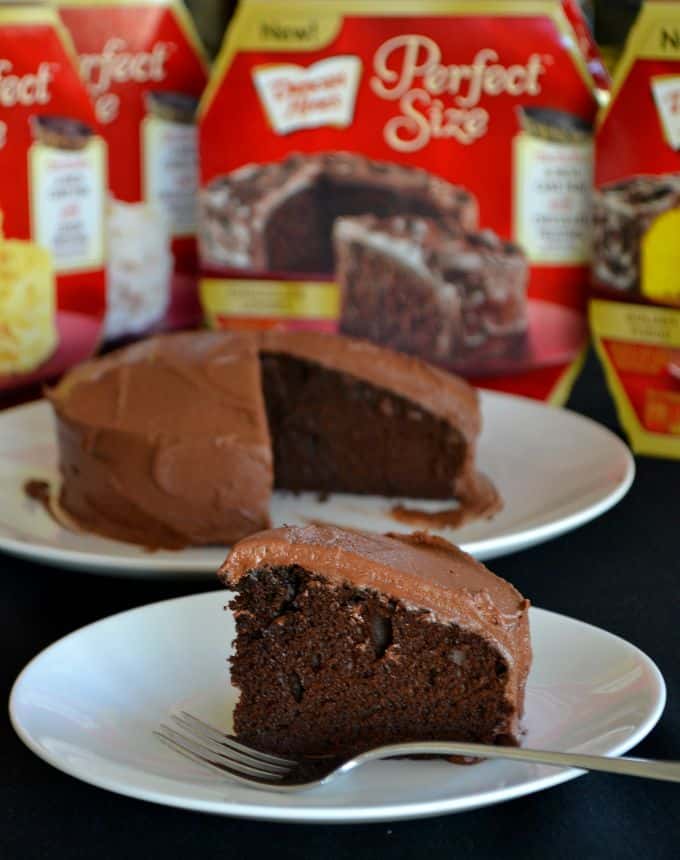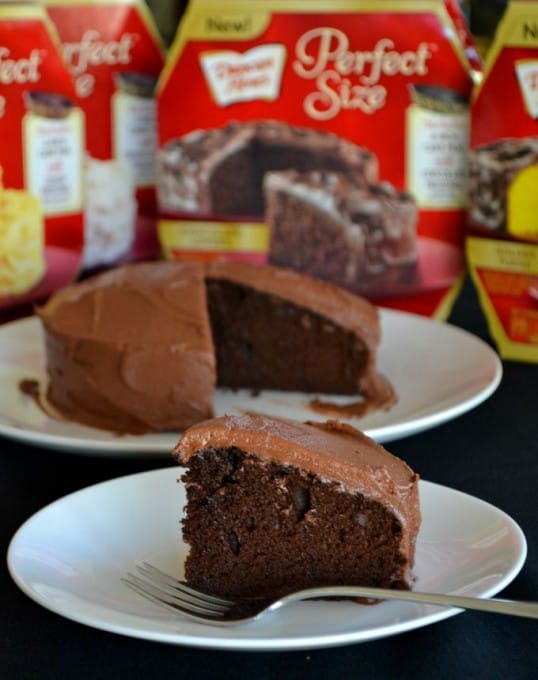 Check out my video to see how the whole thing comes together!
Because we're all so excited about these new cakes, Duncan Hines will be sending a variety of FOUR  of these Perfect Size cake mixes to ONE winner, so be sure to enter below!
[promosimple id="7c21″]
So, the next time you're in the baking aisle of your favorite grocer, pick up a couple different flavors of Duncan Hines Perfect Size cake mixes and make it a part of your everyday celebration! I'd love to hear which cake mix you want to try first, so leave me a comment. I give you BIG baking hugs and muffins!!