Chocolate Crumble Cheesecake Bars – delicious dessert with lots of chocolate flavor and added crunch from peanuts and graham crackers.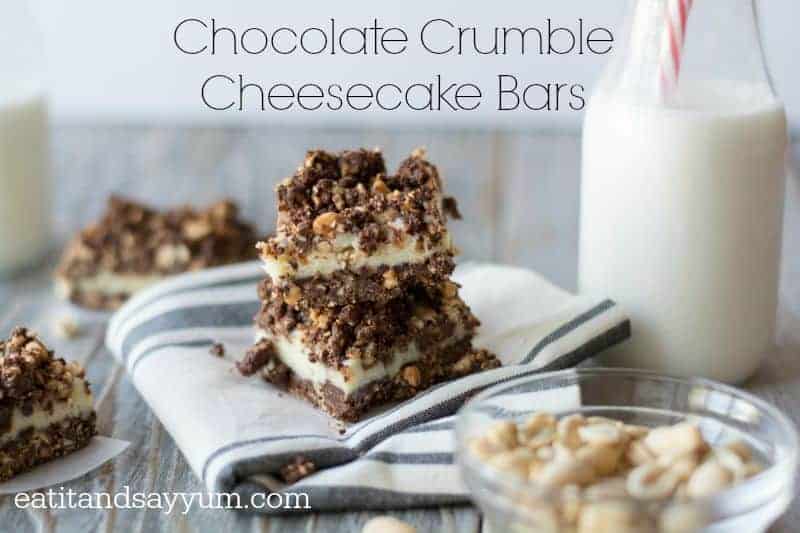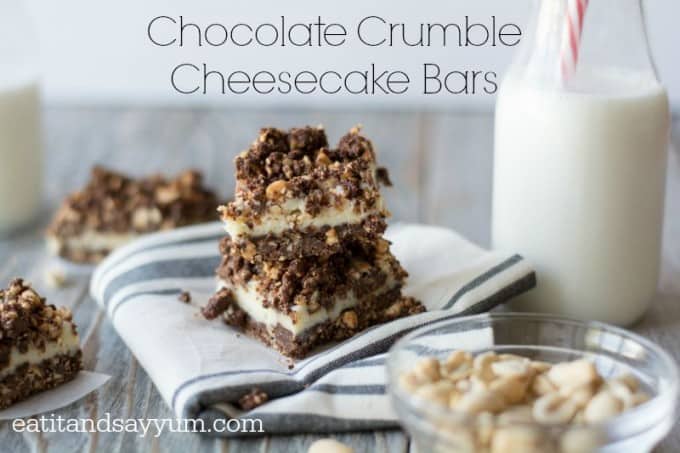 Hi there, Leia from Eat It and Say Yum again. 🙂
Can you all believe that July is almost over, already?! This summer is FLYING by!
While I know I will miss my mornings of sleeping in and lazy days with the kids, I'm looking forward to school starting again. We have one month left before that happens, and already I am making plans for back to school shopping…
But hey, I can enjoy these last few weeks of summer, with a nice cold Chocolate Crumble Cheesecake Bar in hand.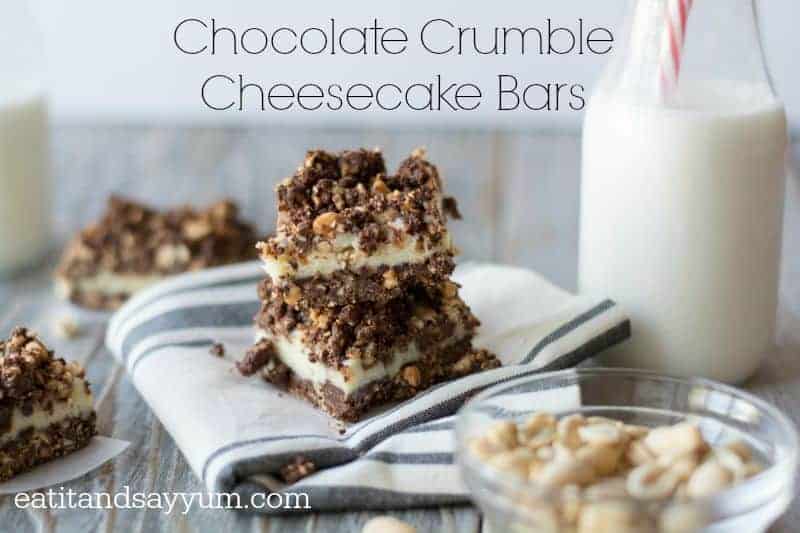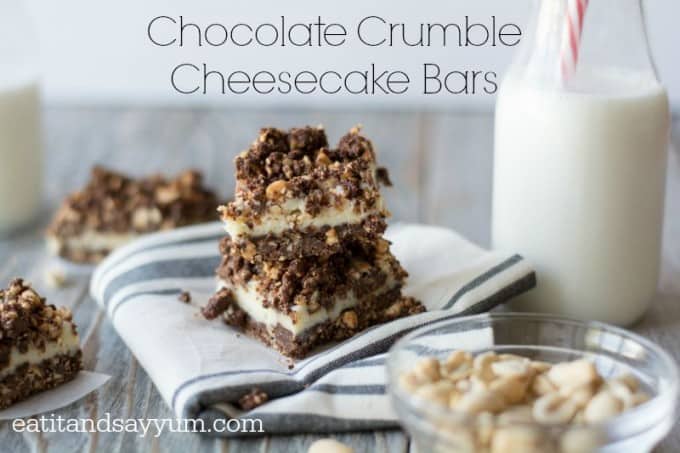 What's not to love about cheesecake, right? Well, let's take some yummy cheesecake and sandwich it between some crumbly, crunchy chocolate crust. Mmm'k?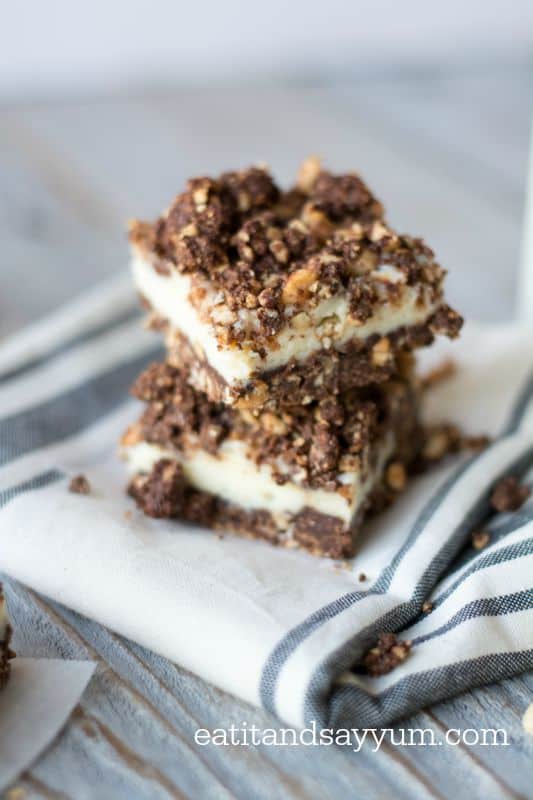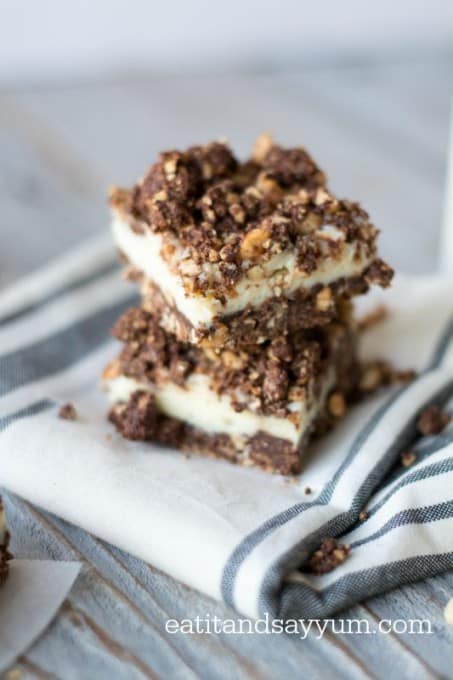 The crust is made with melted chocolate chips, butter, graham crackers, and chopped peanuts. Yum! I love all those things.
I love a good crumbly topping, and this one has a nice crunch too. Great texture going on it these bars.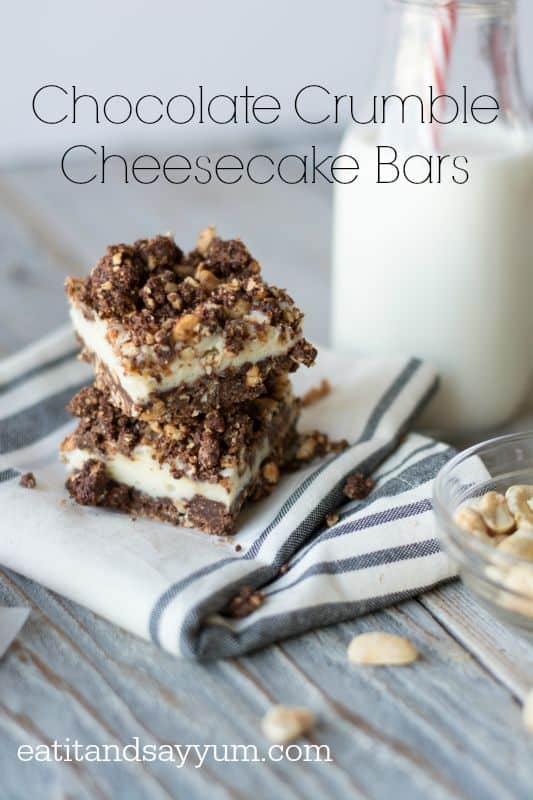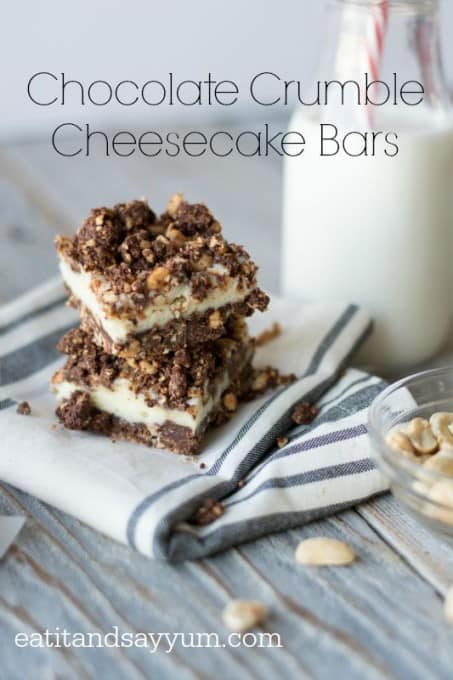 ~FOLLOW LEIA~
So, don't waste away the rest of your summer! Keep cool and make your friends and family happy with these yummy cheesecake bars. You won't be sorry.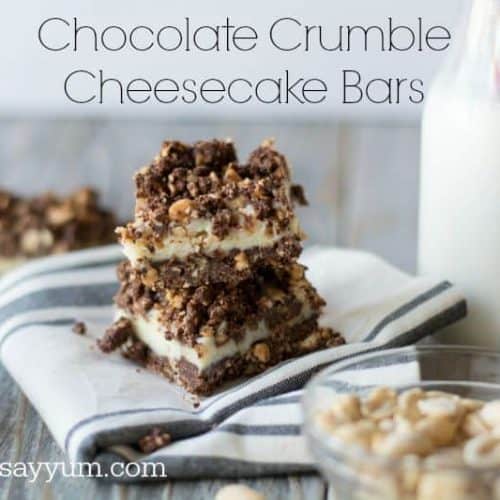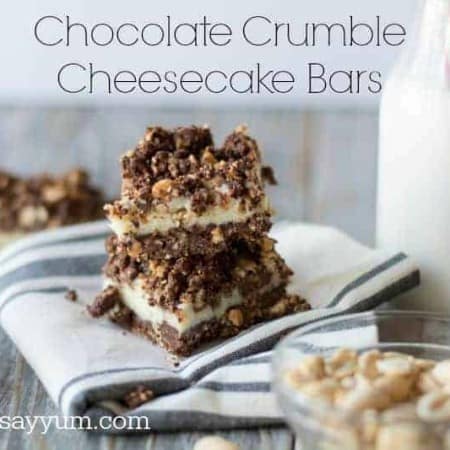 Chocolate Crumble Cheesecake Bars
Ingredients
1 12- oz package chocolate chips or butterscotch chips, peanut butter chips, etc.
⅓ cup butter
2 cups graham cracker crumbs
1 cup chopped peanuts
1 8- oz package cream cheese- softened
1 14- oz can sweetened condensed milk
1 egg
1 tsp vanilla
Instructions
Preheat oven to 350 degrees.

Crush the graham crackers and chop the peanuts, set aside.

In large glass bowl, melt the chocolate chips and the butter in the microwave. Stirring every 30 seconds or so, until smooth. Add the crushed graham crackers and chopped peanuts. Stir to combine.

In a separate medium-large bowl, beat the cream cheese until smooth. Slowly beat in the sweetened condensed milk. Beat in the egg and vanilla and set aside.

Press half of the chocolate mixture into the bottom of a greased 9x13 pan. (If using a metal pan, line the pan with parchment paper for easy removal.)

Pour the cheesecake filling over the chocolate crust, then sprinkle the remaining crust over the cheesecake filling.

Bake for 25-30 minutes, until a toothpick inserted near the center comes out clean.

Let cool and then chill the bars before serving. Store an extras in the fridge.
Did you make this recipe?
Share it with me on Instagram and make sure to follow me on Pinterest for more recipes.
More dessert recipes from Eat It & Say Yum: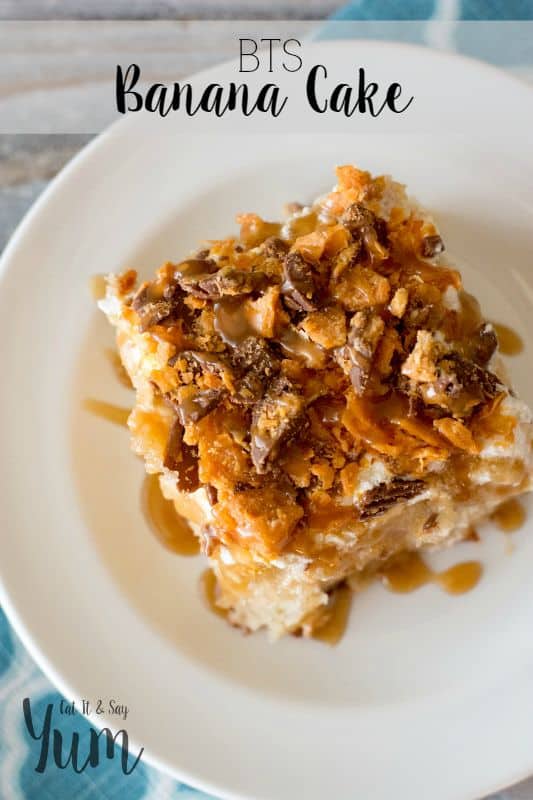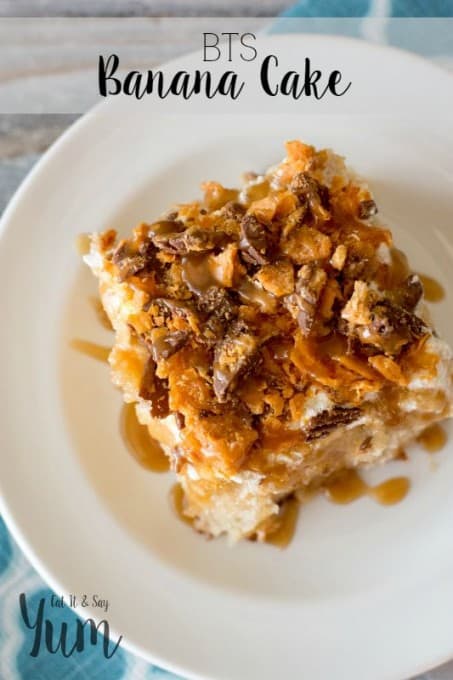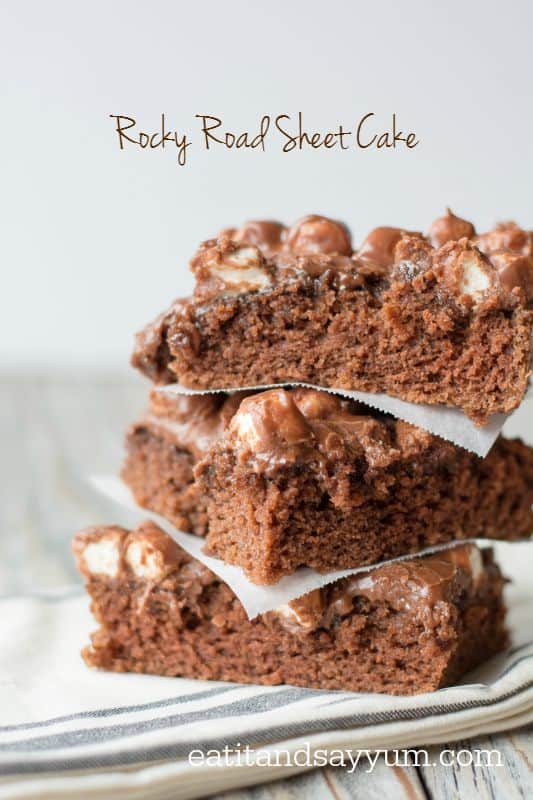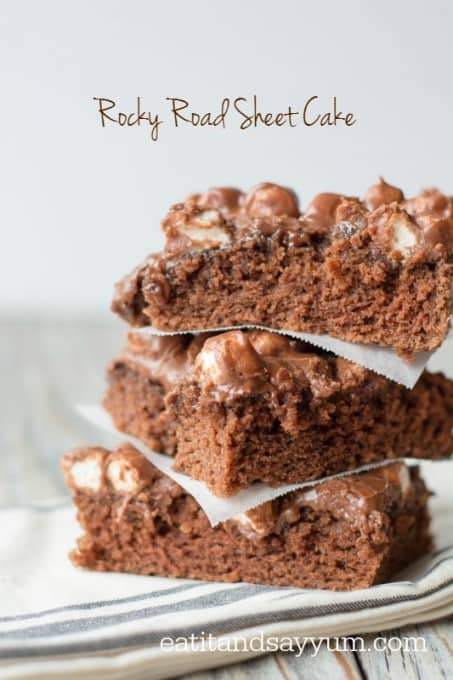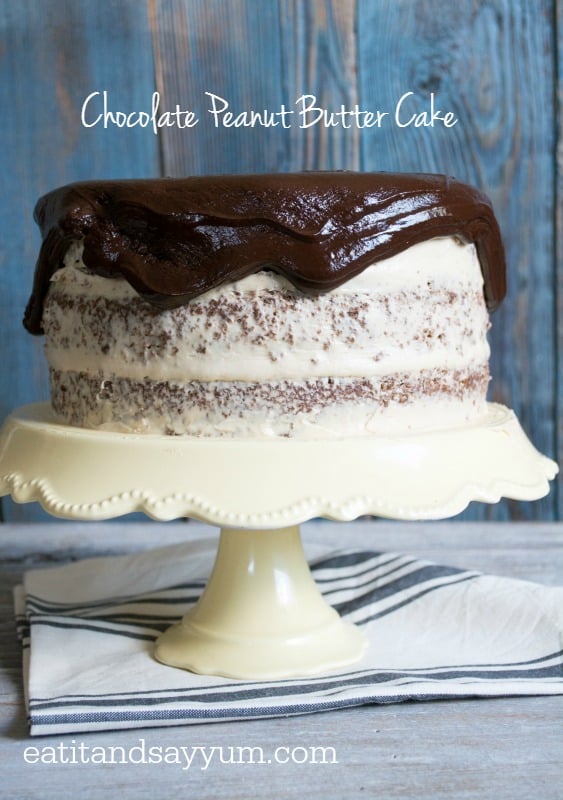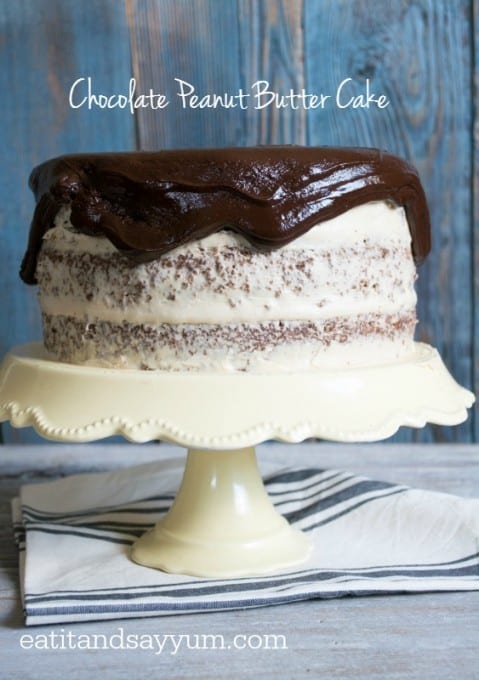 Reader Interactions