Last night while I was working on the blog, I was also on Facebook.
I love to multitask.
It's so much more productive.
Especially when you're also on social media!
One of my young friends on FB (and I say young because I am truly old enough to be her mother), Ashley, posted that she was baking. Of course, I was curious as to what she might be baking and am now always on the lookout for new recipes, so I just had to ask. I also told her that if they were yummy I wanted her to share and I would think about putting it on the blog.
I really didn't think about it for very long because all day all I could think about was butterscotch cookies and how yummy she said they were. Ashley even said that her brother, Jared, liked LOVED them and he doesn't like cookies with nuts.
So, it really was a no-brainer.
Ashley is a sweetheart and I miss her. We used to work in retail together, and she is an extremely intelligent and beautiful woman. She also has the most beautiful brown eyes.
I love that she loves to bake – something I didn't know about her until recently.
Thanks for sharing these with us, Ashley! I look forward to making these again in the future.
Butterscotch Cookies
¾ cup salted butter, softened (1½ sticks)
6 oz. cream cheese, softened
¾ cup packed brown sugar
¾ cup granulated sugar
2 teaspoons vanilla extract
1 teaspoon baking soda
2 large eggs
3 cups flour
1 cup butterscotch chips
1 cup white chocolate chips
1¼ cups chopped walnuts
Preheat oven to 350ºF.
In a mixing bowl, combine butter, cream cheese, and sugars and beat until light and fluffy.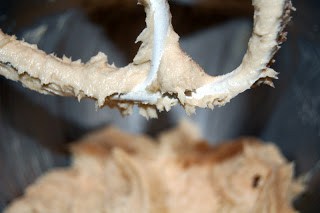 Mix in the vanilla and baking soda.
Add the eggs, one at a time, mixing after each addition.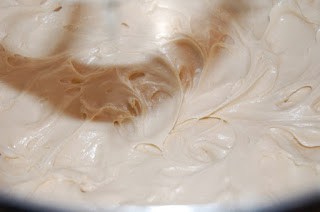 At this point, I just wanted to jump into this batter, it was so smooth, and delicious!
Add the flour, one cup at a time, beating thoroughly after each.
Fold in the butterscotch, white chocolate chips, and nuts.
Drop by rounded tablespoonfuls onto ungreased cookie sheets.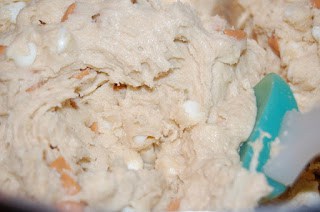 Bake for 12-15 minutes or until golden brown.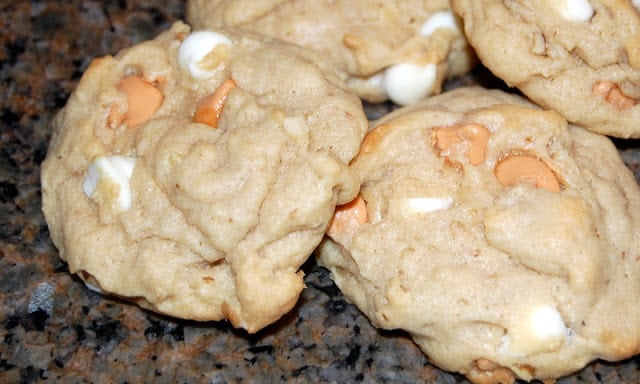 These cookies were SO rich and delicious! The cream cheese with the two different flavored chips was magical. I made the first batch without the nuts because I have a family member who doesn't like nuts. I tasted one of those and one from the second batch and decided I really liked the ones with the nuts the best. I haven't finished baking all of the batter, but I'm thinking that it will probably make a total of about 48 cookies.
I rate everything I bake on a scale of 1-4 with 4 being the best. My son and daughter thought they should be given 3 rolling pins, but because I'm the boss and I REALLY liked them, I'm going to overrule the youngin's and give them a 3½! They really are very good.
Happy baking!