A Lemon Chess Pie does the job and more for any holiday or weekend party. Dig your fork in this sweet pie dessert and you'll be going back for more!

In honor of Pi (pie) Day, it is only fitting that today's recipe should be a pie. I didn't even know until last week that there was such a thing; pi day, not pie, silly (that I'm well aware of!). Gee, Pi Day today, the Ides of March tomorrow, St. Patrick's Day on the 17th and Poultry Day on the 19th, who can keep up with the holiday today, a holiday tomorrow and the many more we celebrate annually?
To signify my first Pi Day, I figured getting in the spirit and making a delicious Lemon Pie. Ironic huh with Spring? Hey, It's my blog, and to be fair, it might be the pie I eat after the remarkable apple pie and blueberry pie.
The best part of this awesome dessert is its extra word in the title. Lemon CHESS Pie. I don't get why it's called that, I mean, it doesn't look like a chess piece. I'm ranting I know.
SAVE THIS LEMON CHESS PIE TO YOUR FAVORITE PINTEREST BOARD!
Anyways, my son came home with a field trip form saying his 8th-grade class was going to the park to celebrate it last Friday. A math field trip of course, and that they would be eating pizza (pies), and different kinds of pie. They were also going to do some different pi type events, such as finding the circumference of the park.
Needless to say, the boy wasn't that excited about it, but it turned out to be a beautiful day and he was outside instead of inside a classroom which I'm sure was a plus. I did a little research on good ol' Wikipedia to find more about March 14.
Pi Day is a holiday commemorating the mathematical constant π (pi). Pi Day is celebrated on March 14 (or 3/14 in month/day date format), since 3, 1 and 4 are the three most significant digits of π in the decimal form. In 2009, the United States House of Representatives supported the designation of Pi Day.[2]
from Wikipedia, the free encyclopedia I wonder if Hallmark sells cards for Pi Day, too?
I am constantly looking for other recipes to subdue my taste buds. And yes, I have a lot of cravings. These ones I always come back to because I know they're one of the best.
Spaceshipsandlaserbeams knows how to create awesome cakes and her carrot-cake-with-cream-cheese-frosting-caramel-sauce is one that EVERYONE should try.
Another terrific dessert filled with that sweet tooth I have is a recipe from barefeetinthekitchen. Her blueberry ice cream recipe makes me never want to try my own because I don't think I'll live up to the expectation.
I made a lemon chess pie and also made the pie crust from scratch. This one comes from The New Doubleday Cookbook, p.766, 783; authors, Jean Anderson, and Elaine Hanna; publisher, Doubleday, a division of Random House; ISBN 0-385-19577-X.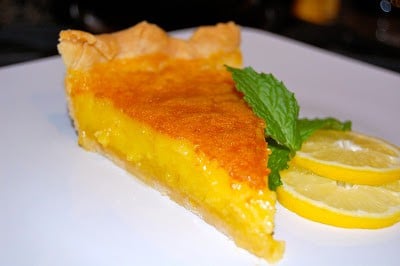 Ingredients
Pie Crust
1 ¼ cups sifted flour
½ teaspoon salt
⅓ cup vegetable shortening or lard, chilled
¼ cup ice water
Filling
1 ½ cup sugar
2 tablespoons flour
zest from 2 lemons finely grated
5 eggs
2 juiced lemons
⅓ cup melted butter or margerine
Instructions
Place flour and salt in a shallow mixing bowl and cut in shortening with a pastry blender until mixture resembles coarse meal.

Sprinkle water over the surface, 1 tablespoon at a time, and mix in lightly and quickly with a fork, just until the pastry holds together.

Shape gently into a ball on a lightly floured pastry cloth, then flatten into a circle, 1" thick, evening up the rough edges.

Using a lightly floured, stockinette-covered rolling pin, and short, firm strokes, roll into a circle 3" larger than the pan you plan to use.

To transfer pastry to the pan, lay rolling pin across the center of pastry circle, fold half of the pastry over pin and ease into pan; press lightly.

Seal any cracks or holes by pressing dampened scrapes of pastry on top.

Trim pastry so it hangs 1" over the rim. Roll overhang under even with rim and crimp or flute.
Filling
Preheat oven to 325 degrees.

Make pastry as directed and fit into a 9" pan; do not bake.

Mix sugar, flour, and rind.

Beat in eggs, one at a time. Stir in lemon juice and finally the melted butter, adding a bit at a time and beating well after each addition.

Pour filling into the pie and bake for 1 hour until puffy or golden. (Filling will seem unset.)

Cool pie to room temperature (filling will settle and thicken). Serve at room temperature.
Nutrition
Calories: 1530kcal | Carbohydrates: 312g | Protein: 29g | Fat: 21g | Saturated Fat: 6g | Cholesterol: 818mg | Sodium: 1481mg | Potassium: 303mg | Sugar: 300g | Vitamin A: 1190IU | Calcium: 123mg | Iron: 4.6mg
Did you make this recipe?
Share it with me on Instagram and make sure to follow me on Pinterest for more recipes.
Everyone can vouge for a no-bake dessert. Well, this passes all expectations and is easily one of my favorites.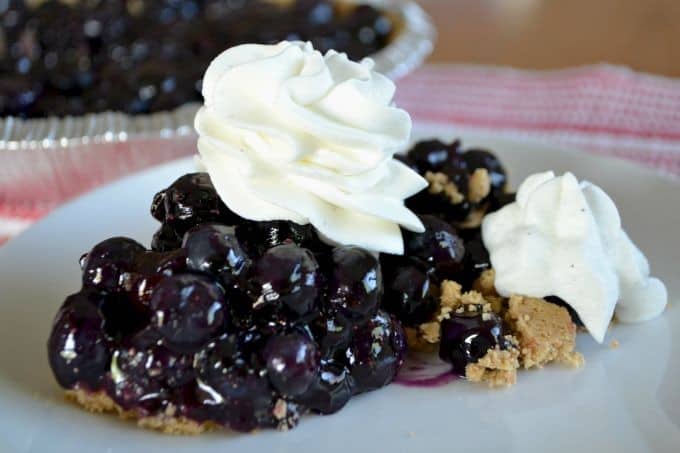 Interested in a dessert to make for any holiday week? I have just the one for you. It's got exactly what you need and it won't break the bank or the scale. Hehe. It's one of the lighter desserts on my blog, and I'll guarantee you'll like it.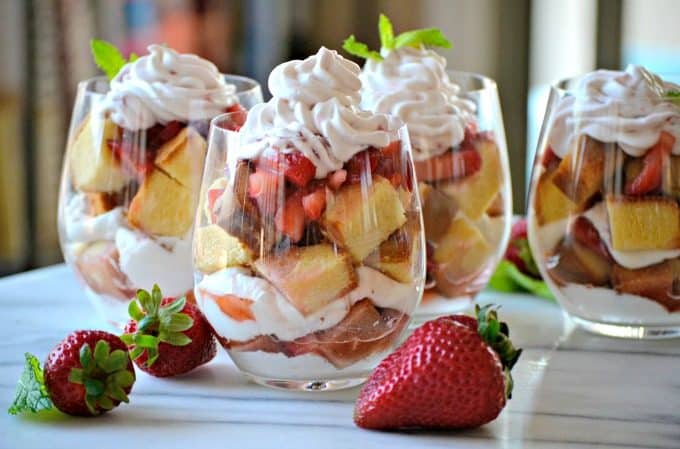 I have to say that everybody loved this! They thought it had just the right amount of tartness to go with the perfect amount of sweetness like some of those pie recipes can have. Plus, it also reminded me of lemon meringue pie without the meringue.
My rating system is from 1-4 with 4 being the best and this lemon chess pie earned a rating of 3½ rolling pins. It was deliciously lemony. Oh, and by the way, I didn't use the stockinette-covered rolling pin. My regular lightly floured one worked just fine.
Reader Interactions