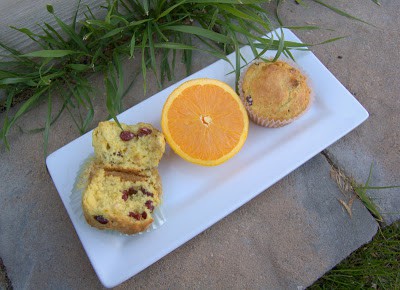 Recipe AND pictures below! Woo hoo, I've finally done it!! Thank you all so very much for being so patient, it's been a crazy few days.
I still have two recipes to post from the weekend.
But, I'm baaaacccckkkkkk!!!
(The following is from Friday night. I wrote this and hadn't posted the recipe or the pictures.)
Oh, dear. I've had one, yes, ONE glass of wine tonight after dinner and it's done me in. There will be no post this evening for that reason.
I'm a lightweight, what can I say and Mr. 365 wanted me to relax tonight and watch "Hannah and Her Sisters" with him.
Now I'm done, and I can't keep my eyes open, so it's bed time.
I will post about the Orange Cranberry Muffins, don't worry.
Sweet dreams, y'all or Happy Saturday to others!! Mwah!!!
This was adapted from my New Doubleday Cookbook, p. 659; authors, Jean Anderson and Elaine Hanna; publisher, Doubleday, a division of Bantam Doubleday Dell Publishing Group, Inc., an imprint of Random House, Inc.; ISBN 0-385-19577-X.
Orange Cranberry Muffins – makes 8 muffins
1 cup + 2 tablespoons flour
2 tablespoons sugar
1 1/4 teaspoons baking powder
1/4 teaspoon baking soda
1/8 teaspoon salt
zest of 1 orange
1 egg
1/4 cup milk
1/4 cup freshly squeezed orange juice
2 tablespoons melted butter
1/3 cup dried cranberries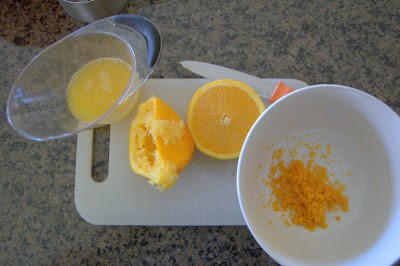 Preheat oven to 425 degrees F. Prepare a 12-cup muffin tin by filling it with paper cups. Fill any unused cups halfway with water to ensure even baking.
Into a medium bowl, sift together flour, sugar, baking powder, baking soda, and salt.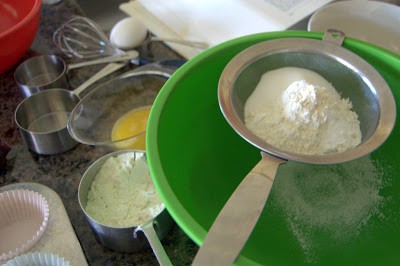 Add the grated orange zest and toss to coat. (STOP!!! DO NOT add the dried cranberries! Do as I say, not as I DID! When I added them at this point, the cranberries became coated in flour (DUH!) and stayed that way until eaten and didn't make for a very good tasting dried cranberry. Don't worry, I'll tell you when to add them.) So ignore the following picture. Just imagine all you see is orange zest. There is no red – you are really hallucinating.
See what fun you have when you join me here at 365, we hallucinate!
And we're not even doing drugs!
Woo Hoo!
Ok, back to the recipe!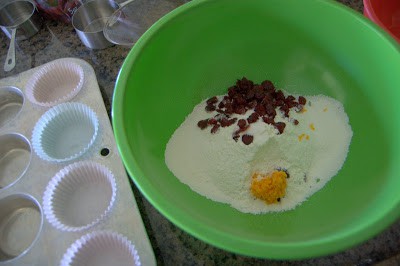 In a small bowl, beat together the egg, milk, orange juice and melted butter.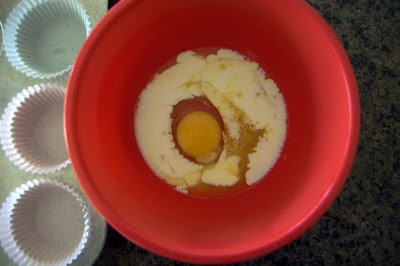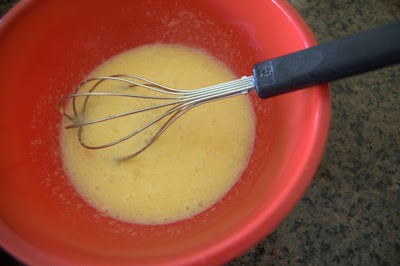 Pour wet ingredients into flour mixture all at once and stir until just mixed (batter will be lumpy. It's ok, don't wig out on me.)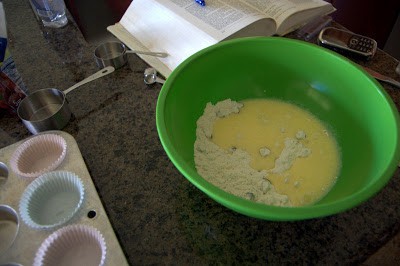 This is IT! This is where you add the dried cranberries!! Stir them in lightly. You don't want to over mix the batter and there can still be some lumps.
Motto, it's good to be lumpy!
Oh, and we're going to hallucinate again because see that picture below? Yeah, the dried cranberries with the flour on them? Yeah, you're not REALLY seeing that because remember we didn't add the cranberries with the orange zest. It was AFTER!
Those things taste yucky when they have flour all over them.
Blech.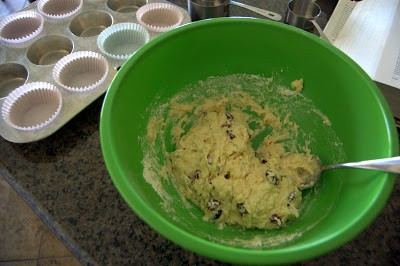 Fill the prepared muffin cups about two-thirds full and remember to fill those unused tins halfway up with water.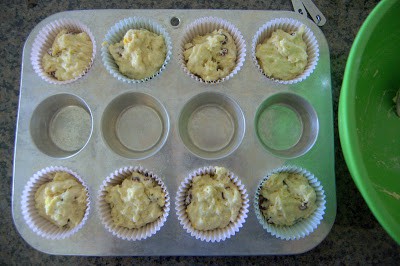 Bake for 18-20 minutes or until lightly golden.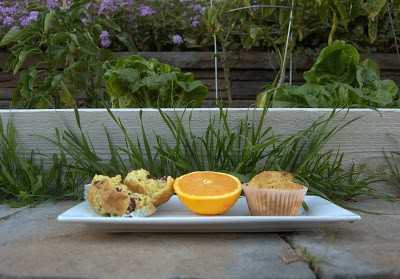 I rate everything I bake on a scale of 1-4 with 4 being the best and these Orange Cranberry Muffins earned 3 rolling pins.
I have always LOVED the taste of cranberries and oranges, especially at Thanksgiving.
Ooh, these would be really good with some FRESHLY crushed cranberries at that time of year.
*SIGH*
Well, we just have to wait a few months.
Before you know it, it'll be Christmas again.
Thank you all again for being so patient while I took a few days off from posting. I'll explain my absence within the next few posts.
Remember, our motto for the day, it's good to be LUMPY!
And hallucinating is fun as long as it's done naturally and by that I mean, JUST with your imagination!!
I am NOT encouraging ANY drug use of the sort!! ICK!
I give you BIG baking hugs and muffins, orange cranberry muffins, to be exact!! 😉