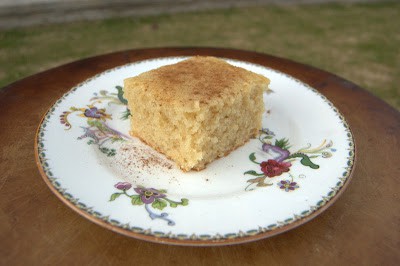 I'm a woman with few words tonight, so I'll let you enjoy the silence and the recipe.
The reason for an eggless recipe, I was without eggs and really had no desire to go to the store.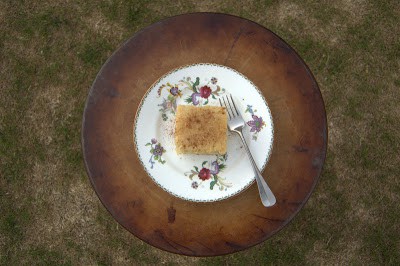 Adapted from Madhuram's Eggless Cooking.
Eggless Vanilla Cardamom Cake – makes a 9 X 13-inch cake
1 1/2 cups all-purpose flour
1 cup cake flour
2 tablespoons sugar
2 teaspoons baking powder
1 teaspoon baking soda
1/2 teaspoon cardamom
1/4 teaspoon salt
1 can condensed milk
1 cup water
2 tablespoons vinegar
2 tablespoons vanilla
1/2 cup melted butter
Preheat oven to 350 degrees F.
Prepare a 9 X 13-inch baking dish by lining it with parchment paper. I made the parchment 1-2 inches larger than the baking dish and then from the short end, cut into the ends about 2 inches. I then placed the parchment into the baking dish, creased the corners along the bottom and folded the long ends behind the short ends.
In a large bowl, sift together the flours, baking powder, baking soda, sugar, cardamom and salt. To ensure that it is completely mixed, whisk contents together.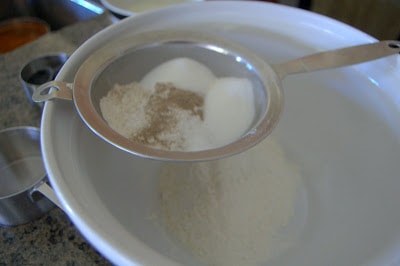 Make a well in the middle of the dry ingredients and mix in the wet ingredients one at a time, stirring with a wire whisk. There may be some lumps.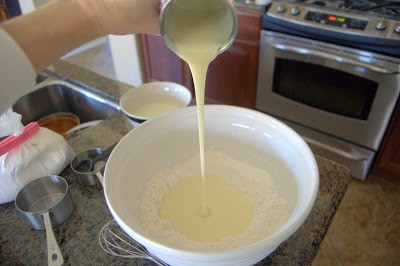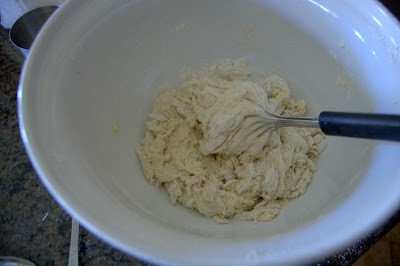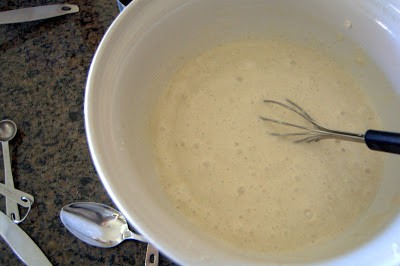 Pour the batter into the prepared baking dish. Gently tap dish on counter to remove any bubbles.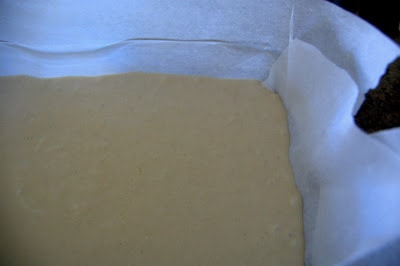 Bake for 27 minutes, until a cake tester inserted into the middle comes out clean and edges are lightly golden.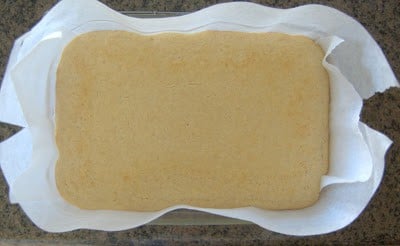 Transfer baking dish to a wire rack to cool for 15-20 minutes.
Remove cake from dish by lifting the parchment paper. Place on wire rack and allow to cool completely before cutting.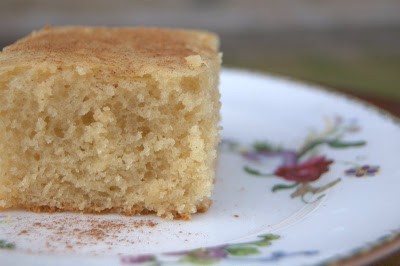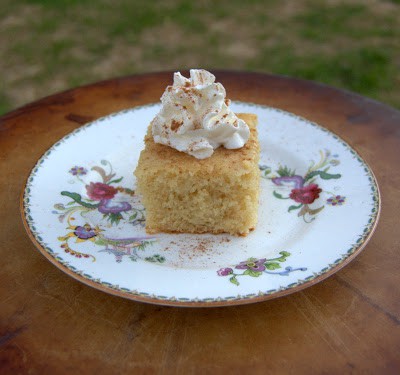 I rate everything I bake on a scale of 1-4 with 4 being the best and this Eggless Vanilla Cardamom Cake earned 3 rolling pins. Although I'm teetering between a 2 1/2 and a 3, but I'll go with the higher rating.
It was a very simple cake. Sweet, light, and airy.
I served it without anything and Mr. 365 said it would be truly delicious with chocolate frosting and a big glass of milk.
I have to agree.
It wasn't the best cake I've ever had and it certainly wasn't the worst.
While I was eating it, I was thinking it would make a nice dessert for a shower or tea.
Oh, and I almost forgot…I barely tasted the cardamom. I think 1/2 teaspoon was definitely not enough for a 9 X 13-inch cake. It may have been sufficient for an 8 X 8, but even then a whole teaspoon may have been needed. Next time, I will definitely add more.
The cinnamon with the whipped cream made it tasty.
I give you BIG baking hugs and muffins!