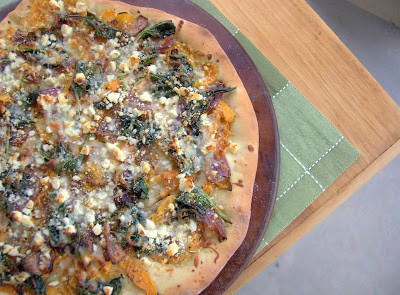 Recipe and pictures are below.
Life happened today.
But doesn't it always?
Although today it happened so much so that I am not able to complete my post.
But, I did actually bake dinner.
It was a pizza with roasted butternut squash, red onion, sauteed spinach, and feta and mozzarella cheeses.
And it was yummy.
I'm kinda giving away the rating before I post the recipe.
Yes, various things happened which became more of a priority than finishing this post.
I don't even know if I like that title.
I'll finish it in the morning, although pictures will have to wait until tomorrow night because I won't have the right computer.
Bed is calling, and my mind is fried.
I love you and I thank you for being so faithful and reading even when I don't have a recipe up.
You are truly the greatest and I am so humbled that you are here.
And I thank you so very much for spreading the word about 365 to your friends!
You warm my heart and make me smile.
Roasted Vegetable, Spinach & Feta Pizza – serves 3-4
1 small butternut squash
1/2 of a large red onion
2 teaspoons fresh rosemary, chopped
2 teaspoons fresh thyme chopped
1 large clove garlic, minced
1/2 teaspoon salt
1/4 teaspoon freshly ground pepper
1/4 cup olive oil
1/2 lb. spinach
2 teaspoons olive oil
1 clove garlic, minced
1/2 cup shredded mozzarella cheese
1/2 cup crumbled feta cheese
1 homemade or store-bought pizza crust (I made it from scratch using the Fleischmann's Pizza Crust Yeast with directions on the package and which required no rising time. It measured about 12-inches in diameter.)
1 tablespoon olive oil
Cornmeal for sprinkling of baking sheet or pizza stone
Preheat oven to 400 degrees F.
Peel and seed the butternut squash, also trimming off both ends. Cut it into slices about 1/4 -inch thick. Place into a large bowl.
Cut the red onion into eight wedges, place into bowl.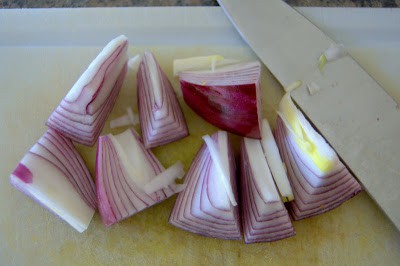 Add rosemary, thyme, garlic, salt, and pepper. Pour in 1/4 cup of olive oil. Toss to completely coat.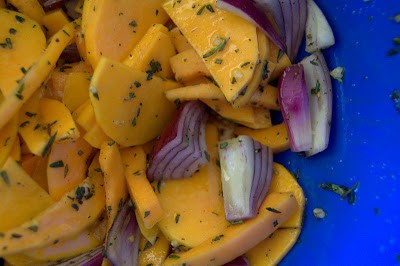 Pour contents into a single layer on a rimmed baking sheet.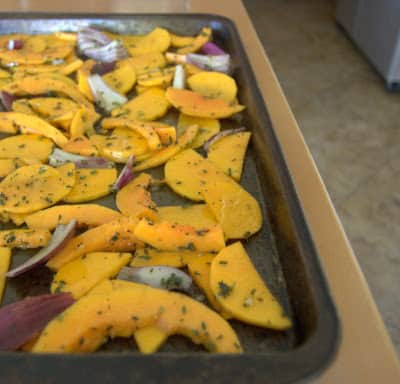 Bake for 45-50 minutes, turning contents over halfway through baking.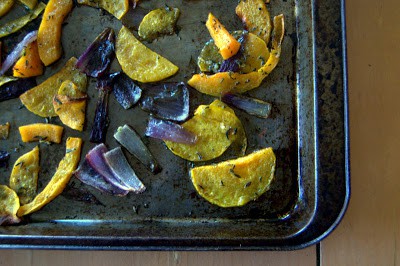 In a large skillet over medium-high heat, sautee the one clove of minced garlic in 2 teaspoons of olive oil for about 1 minute. Add spinach (may have to add a little at a time), and sautee until wilted. Set aside.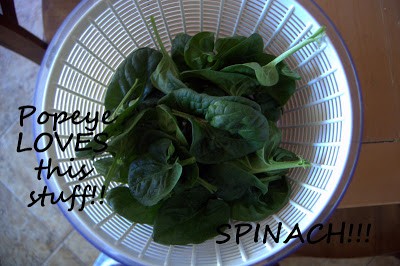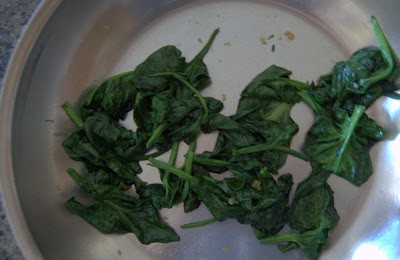 Prepare pizza crust.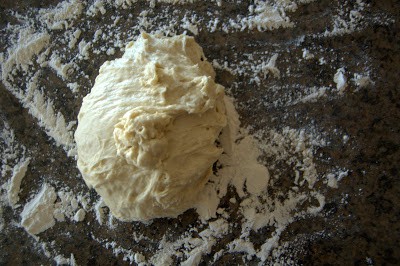 Place pizza crust on a baking sheet or pizza stone sprinkled lightly with cornmeal.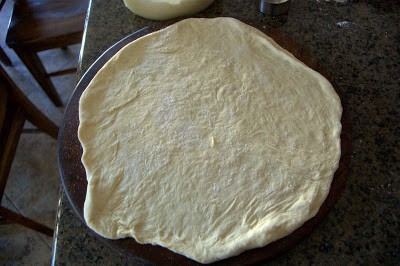 Brush with 1 tablespoon of olive oil.
Preheat oven to 500 degrees F.
Place roasted butternut squash and onions around the crust. (I actually used ALL of the pieces that I roasted. If they don't all fit, they are delicious to munch on by themselves!!)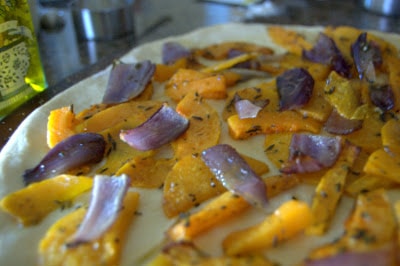 Dot with sauteed spinach.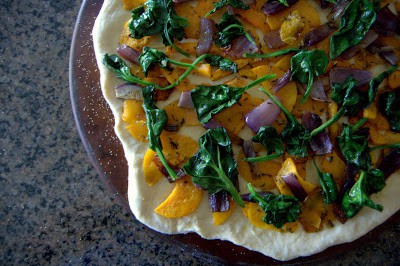 Sprinkle with both the mozzarella and feta cheeses.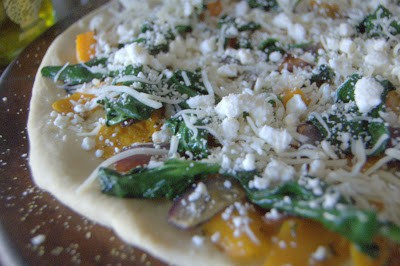 Bake for 12-15 minutes until crust and edges are lightly browned.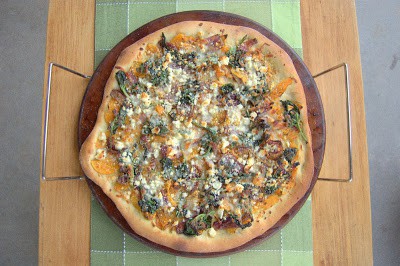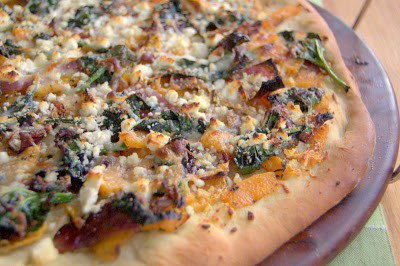 I rate everything I bake on a scale of 1-4 with 4 being the best and this Roasted Vegetable, Spinach & Feta Pizza earned 3 1/2 stars.
Wait, STARS??!! I don't do stars, it supposed to be ROLLING PINS!
3 1/2 rolling pins is the rating!
We don't usually eat white pizzas, they're almost always red, so this was a nice change.
LOVE the veggies on it. It was great to be eating something from scratch that had so much flavor and was healthy.
Hmmmm…that statement sounds as if the things I make from scratch have no flavor and are not healthy which is, of course a concern because all I've put on this blog has been from scratch.
What I meant was, it had ABUNDANT flavor and was extra healthy because of all the wonderful and fresh veggies.
There, THAT'S better!
And it was great to incorporate the spinach from our garden, too.
I will definitely be making this again, the flavors were just incredible. the roasted vegetables completely made it and I was able to snack while assembling.
"One for me, one for the pizza. Two for me, one for the pizza. Three for me, one…"
Oh, YUM!
There was preparation involved, but it was DEFINITELY worth it!
You can cut down on that time by using a Boboli (love saying that – Boboli) Pizza Crust or even purchasing a bag of pizza dough at your favorite pizza joint. I've done that before and they were more than happy to sell it to me. All you have to do is ask!
Pictures to make you drool wil be posted later!
I give you BIG baking hugs and muffins!!